The Roland XV-5080 was the rackmounted flagship of the JV/XP/XV series of synthesizers. It contains the same sound set as the XV-3080 rack module, which also includes the sounds of the JV-1080 and JV-2080. In addition to waveform playback, it also supported playing samples in Roland S-700 or Akai format and could be expanded with up to 128MB of sample RAM.
Like the XV-3080, it supports two types of expansion boards. It can be expanded with up to 4 SR-JV80 expansion boards and up to 4 SRX expansion boards.
The XV-5080 supports General MIDI Level 2.
Specifications
Year Released: 2000
Polyphony: 128 notes
Multitimbral: 32 parts
Preset Patches: 1252
User Patches: 128
Preset Performances: 64
User Performances: 64
Preset Drum Kits: 21
User Drum Kits: 4
ROM: 64MB (1083 waveforms)
Effects: 3 multi-effects processors with 90 types of effect plus 4 types of reverb and 2 types of chorus, 2-band EQ
Screen: 320 x 80 pixel backlit LCD
Outputs: 1/4" stereo pair plus 6 individual 1/4" outputs
Power Consumption: 25 watts
Dimensions: 482 mm x 281 mm x 88 mm
Weight: 4.9 kg
This is a 2-space rack unit.
User Demo Videos
Rating
File Downloads
Items for Sale on Reverb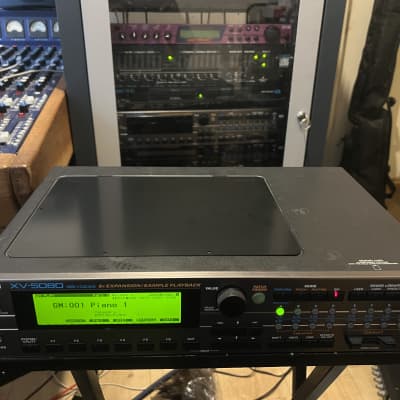 Roland XV-5080 128-Voice Synth Module rack plus 2 expansion cards ($728.99)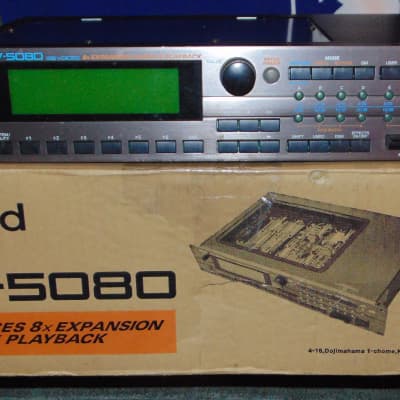 Roland XV-5080 w/3 Expansion Boards 128 Voice Synth Module ($629)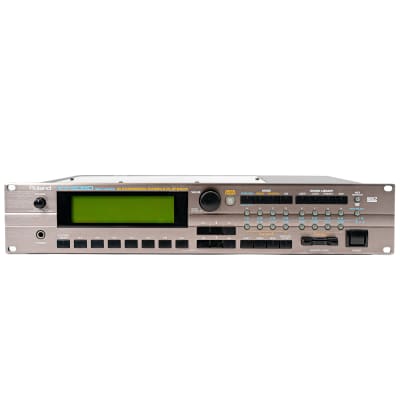 Roland XV-5080 128-Voice Synth Module Rack with 8x Expansion / Sample Playback ($799.99)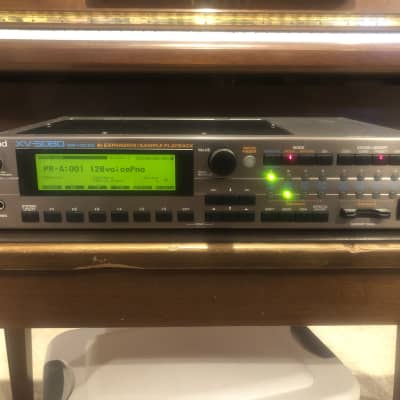 Roland XV-5080 128-Voice Synthesizer Module ($750)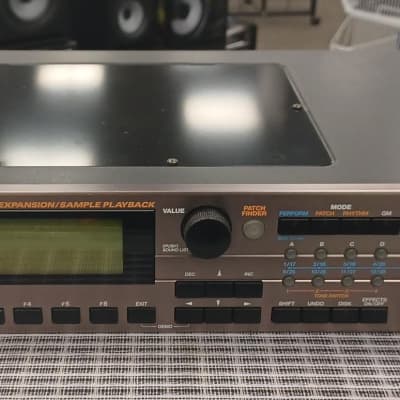 Roland XV-5080 w/Expansions Synthesizer (Cherry Hill, NJ) ($799.99)
Roland XV-5080 128-Voice Synthesizer Module 2000 - 2004 - Black ($600)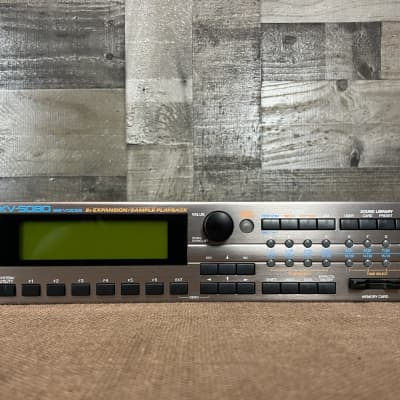 Roland XV-5080 Synthesizer Module W/4 Expansions ($849.99)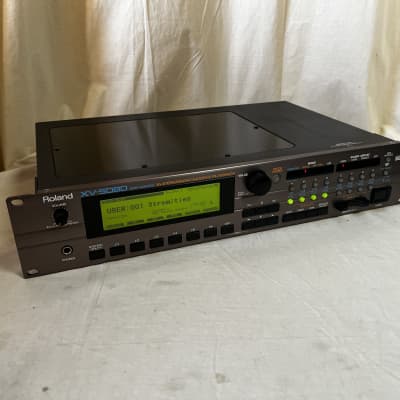 Roland XV-5080 128-Voice Synthesizer Module New internal battery! ($360)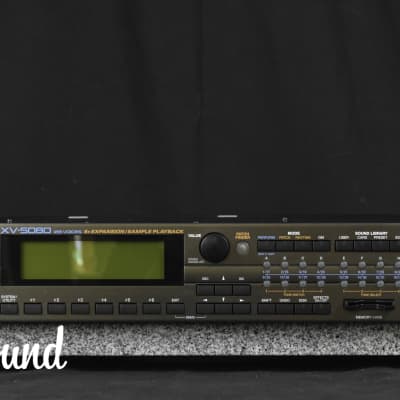 Roland XV-5080 Rack Synthesizer in Very Good Condition. ($649)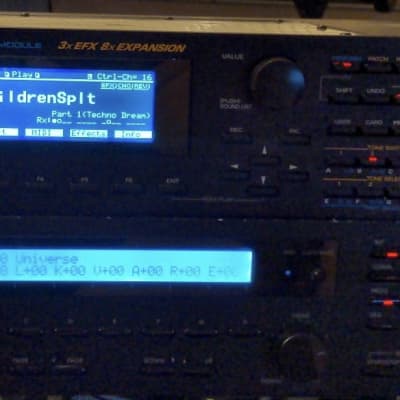 *Brand New* Roland JV-2080/XV-5080 Replacement LCD Display ($141.99)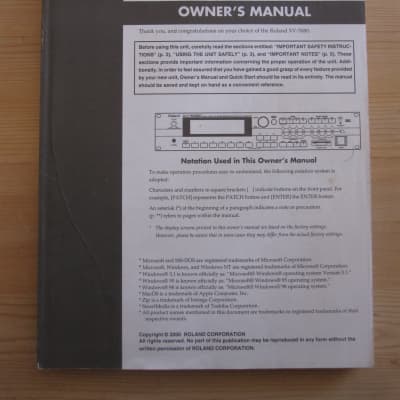 Roland XV-5080 owners manual guide instructional ($49)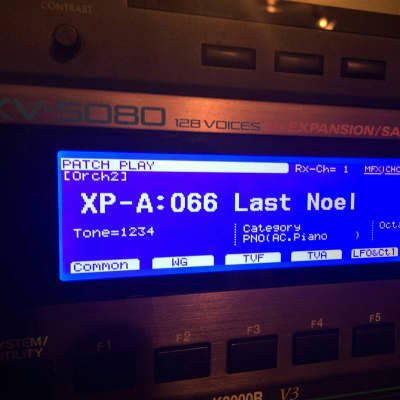 Roland XV-5080 (NEW) LED Graphic Display ! ($172.31)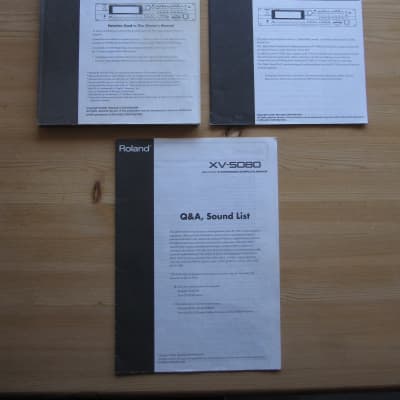 complete owners manual quick start guide sound list Roland XV-5080 synth synthesizer ($69)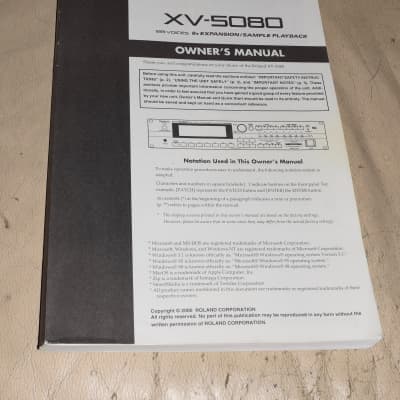 Roland XV-5080 Owner's Manual ($19.32)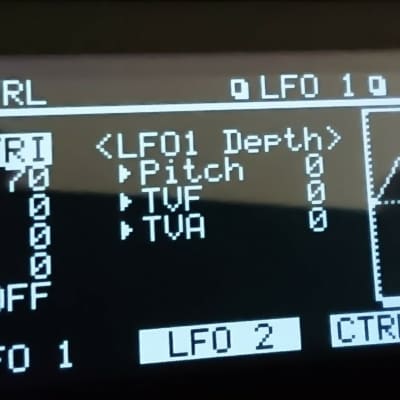 Graphic Display Upgrade - Roland XV-5080 Custom (Negative) Black LED Graphic Display ! ($172.31)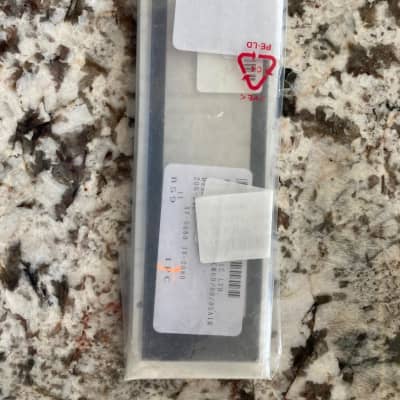 Roland XV-5080 or JV-2080 LCD screen cover (NOS) brand new ($50)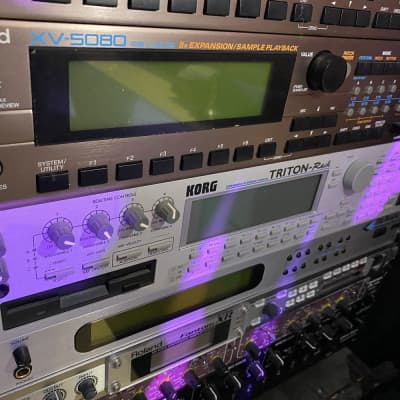 Roland XV5080 (Pre-Owned) ($995)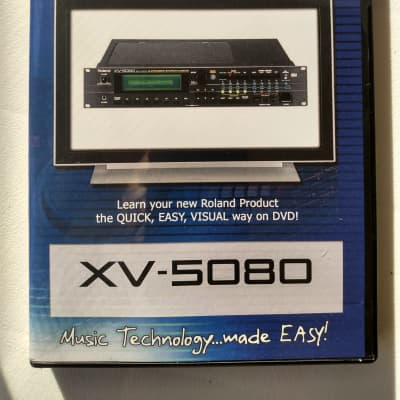 Roland XV 5080 DVD Owners Manual ($75)
Roland XV 5050 / 5080 128MB Expansion Ram ($34.99)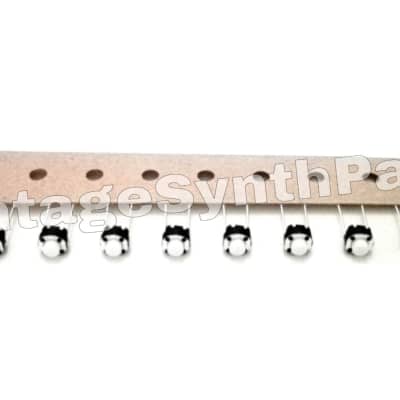 10 x Front panel pushbutton tact switch for Roland XV3080 XV-3080 and XV5080 XV-5080 ($7.09)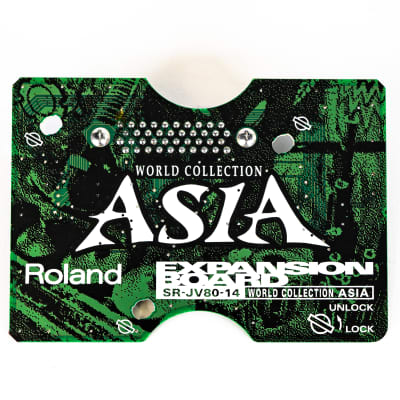 Roland SR-JV80-14 World Collection Asia Expansion JV XP XV 1080 2080 3080 5080 ($199.99)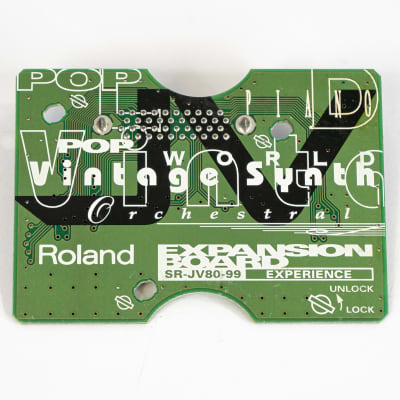 Roland SR-JV80-99 Experience Expansion Board JV XP XV 1080 2080 3080 5080 ($99.99)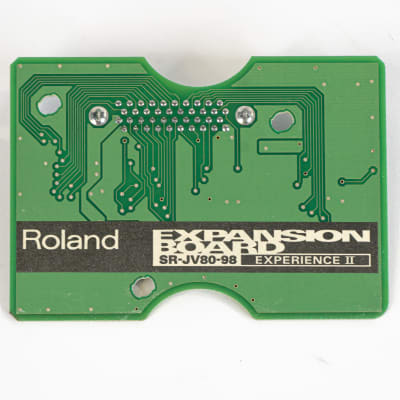 Roland SR-JV80-98 Experience 2 Expansion Board JV XP XV 1080 2080 3080 5080 ($89.99)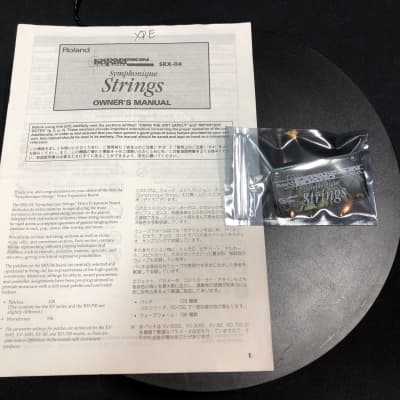 2001 • Roland SRX-04 Symphonique Strings Expansion Board XV 3080 5080 & Fantom ($216.42)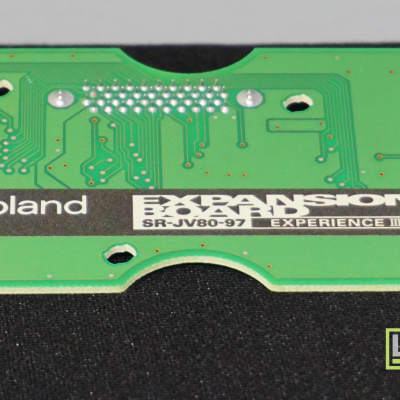 Roland SR-JV80-97 Experience III Expansion Board JV-1080 JV-2080 XV-5080 JD-990 ($117.79)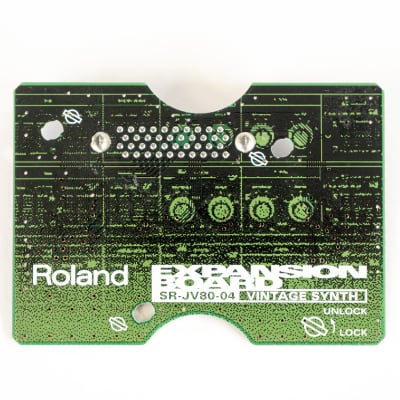 Roland SR-JV80-04 Vintage Synth Expansion Board JV XP XV 1080 2080 3080 5080 ($349.99)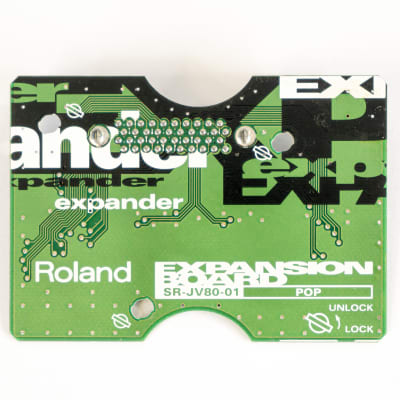 Roland SR-JV80-01 Pop Expansion Board JV XP XV 1080 2080 3080 5080 ($149.99)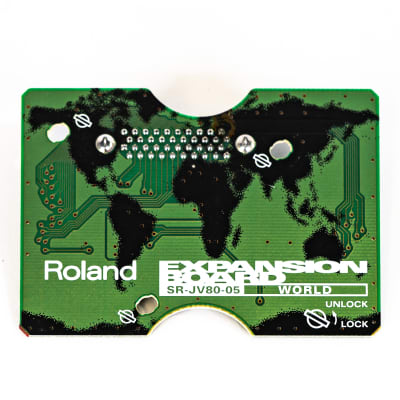 Roland SR-JV80-05 World Expansion Board JV XP XV 1080 2080 3080 5080 ($139.99)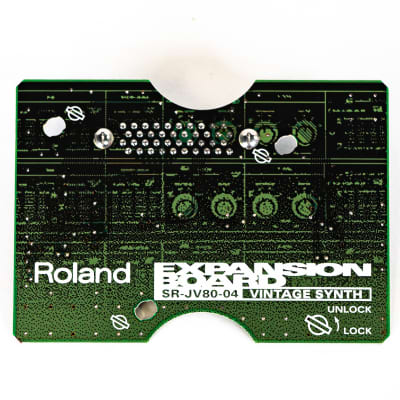 Roland SR-JV80-04 Vintage Synth Expansion Board JV XP XV 1080 2080 3080 5080 ($349.99)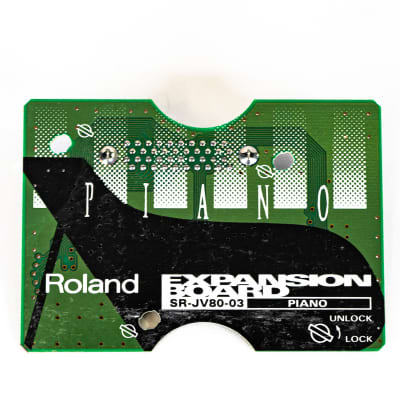 Roland SR-JV80-03 Piano Expansion Board JV XP XV 1080 2080 3080 5080 ($199.99)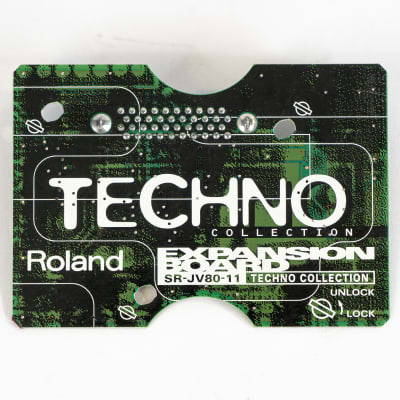 Roland SR-JV80-11 Techno Collection Expansion Board JV XP XV 1080 2080 3080 5080 ($149.99)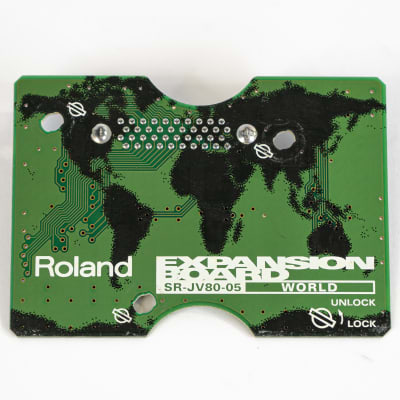 Roland SR-JV80-05 World Expansion Board JV XP XV 1080 2080 3080 5080 ($139.99)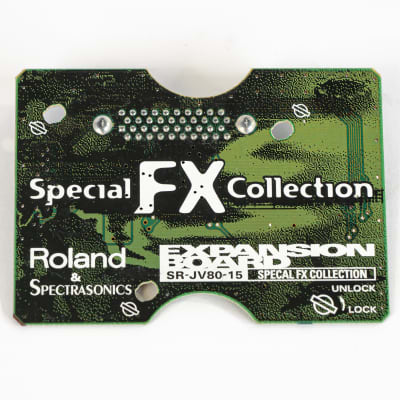 Roland SR-JV80-15 Special FX Expansion Board JV XP XV 1080 2080 3080 5080 ($259.99)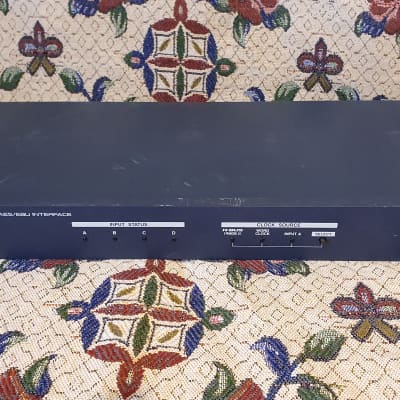 Roland AE-7000 AES/EBU Interface for XV-5080 ($430.10)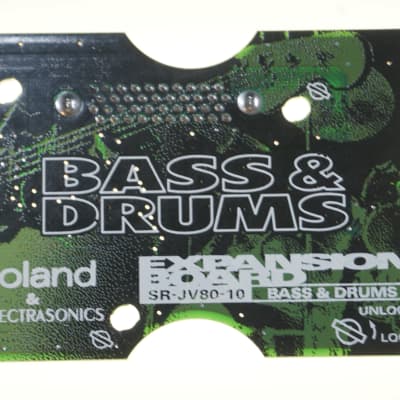 Roland SR-JV80-10 Bass & Drums Expansion Board JV-1080 JV-2080 XV-5080 JD-990 ($103.85)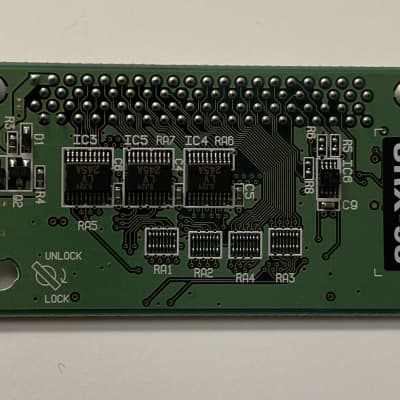 2006 • Rare • Roland SRX-98 Analog Essentials for XV 3080 5050 5080 Fantom ($170.04)