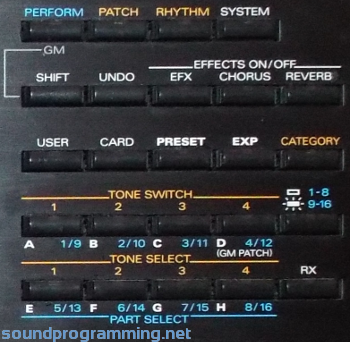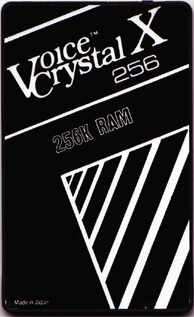 The Roland JV-2080 is part of the JV/XP/XV family, and is a slight upgrade from the JV-1080 and a step down from the XV-3080.
Like other members of the Roland JV family, the JV-2080 is expandable via the SR-JV80 series of expansion boards. With 8 expansion slots, the 2080 can hold more JV expansions than any other synthesizer in the series.
The JV-2080 can store patches on the Roland M-256E RAM card. Eye & I Productions has also created a "Voice Crystal X" card that is a compatible replacement for the M-256E.
See also the other Roland JV-series synthesizers:
JV-30
,
JV-35
,
JV-50
,
JV-80
,
JV-90
,
JV-880
,
JV-1000
,
JV-1010
, and
JV-1080
.
Specifications
Year Released: 1997
Polyphony: 64 notes
Multitimbral: 16 parts
Preset Patches: 640
User Patches: 128
Preset Performances: 64
User Performances: 32
Preset Drum Kits: 10
User Drum Kits: 2
ROM: 8MB
Effects: 40 effects plus chorus and 8 types of reverb
Screen: 320 x 80 pixel backlit LCD
Power Consumption: 13 watts
Dimensions: 482 mm x 281 mm x 88 mm
Weight: 4.9 kg
This is a 2-space rack unit.
User Demo Videos
Rating
Sound Samples
WAV samples are available on freewavesamples.com.
File Downloads
Items for Sale on Reverb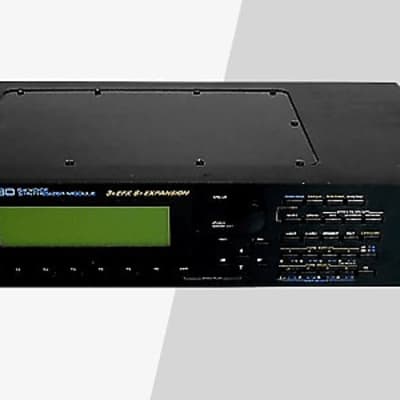 Legowelt Samplezzz Roland JV 2080 (FREE)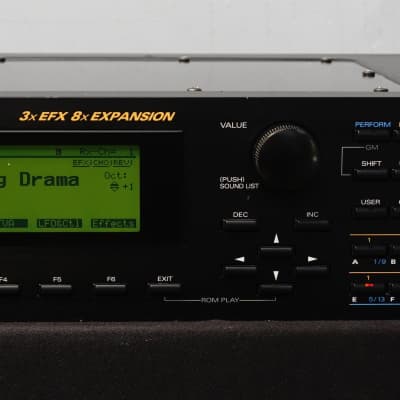 Roland JV-2080 Multi Timbral MIDI Sound Module Expandable Rack Mount Synthesiser ($473.23)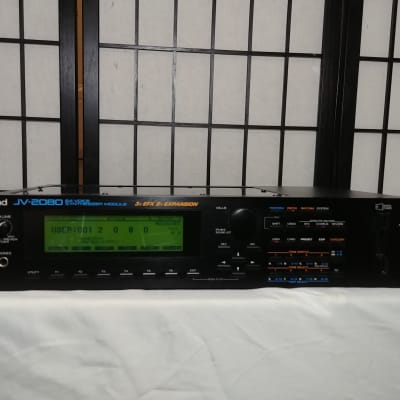 Roland JV-2080 64-Voice Synthesizer Module ($540.27)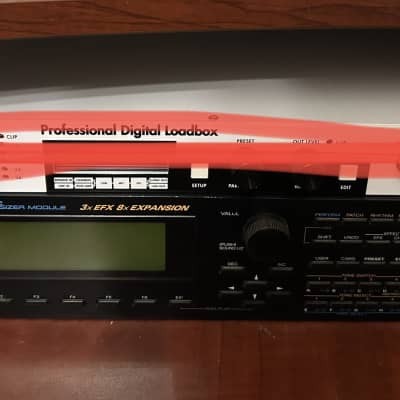 Roland JV-2080 64-Voice Synthesizer Module 1997 - 2000 - Black ($400)
Roland JV-2080 64-Voice Synthesizer Module 1997 - 2000 - Black ($566.28)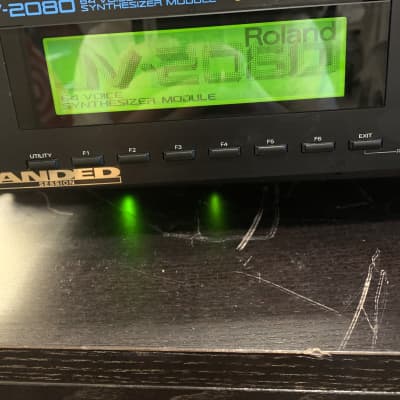 Roland JV-2080 64-Voice Synthesizer Module ($510)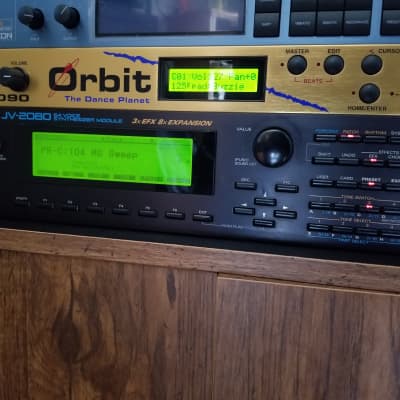 Roland JV-2080 64-Voice Synthesizer Module 1997 - 2000 - Black ($425.11)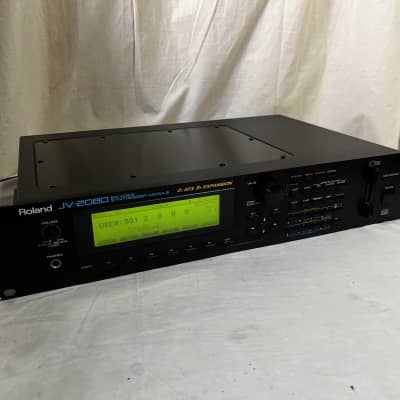 Roland JV-2080 64Voice Synthesizer Module new internal battery!! 100-240V ($250)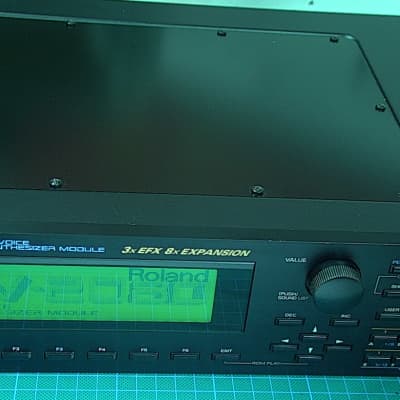 Roland JV-2080 64-Voice Synthesizer Module 1997 - 2000 - Black ($510.68)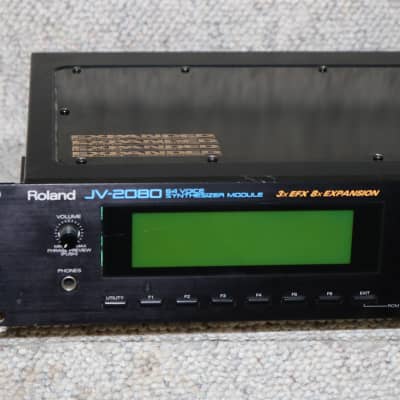 Roland JV-2080 64-Voice Synthesizer Module ($299)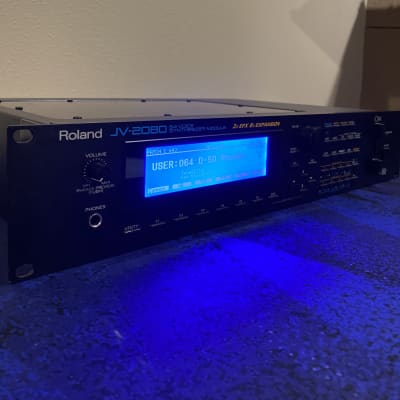 Roland JV-2080 w/ 3 Expansions & more… ($850)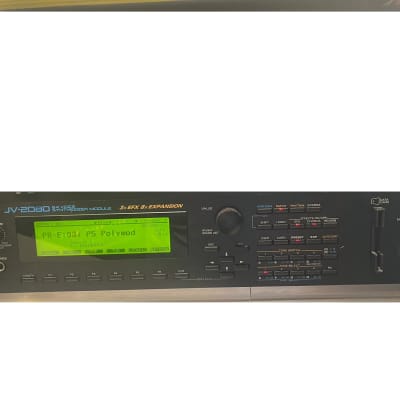 Roland JV-2080 64-Voice Synthesizer Module 1997 - 2000 - Black ($624.16)
Roland JV-2080 64 Voice Synthesizer Module w/ 6 Expansion Boards ($1,299.99)
Roland JV-2080 SERVICED ($450)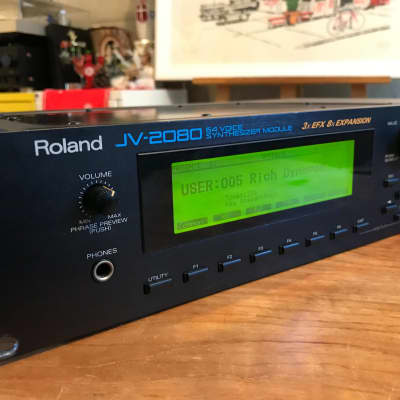 Roland JV-2080 [Japanese vintage digital synth] ($450)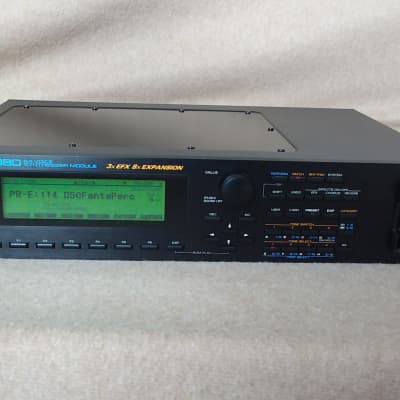 Roland JV-2080 64-Voice Synthesizer Module ($315)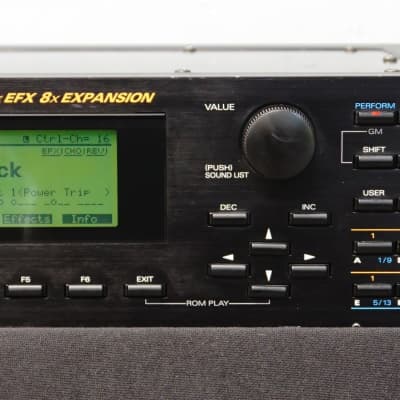 Roland JV-2080 Synthesiser Expandable Rack Mount MIDI Sound Module - 100-240V ($473.23)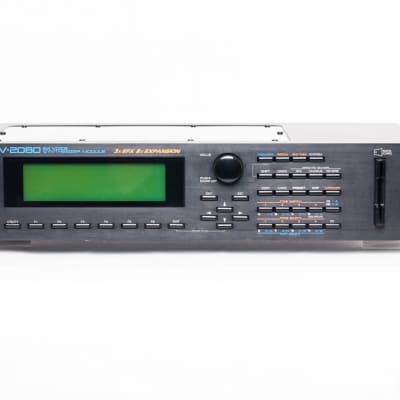 Roland JV-2080 Rackmount Synth Module, Refurbished, #13 ($430.77)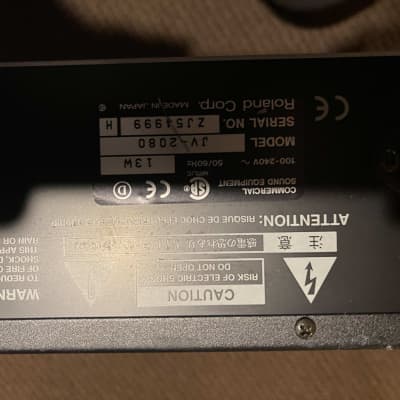 Roland JV-2080 64-Voice Synthesizer Module 1997 - 2000 - Black ($400)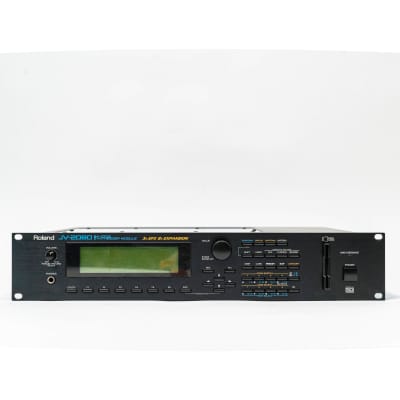 Roland JV-2080 64 Voice Synthesizer Rack Mount Expandable MIDI Module ($499.99)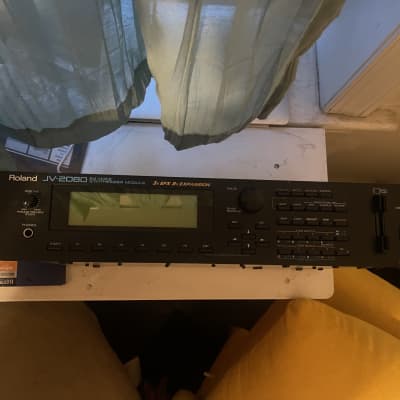 Roland JV-2080 + Hip Hop Expansion ($550)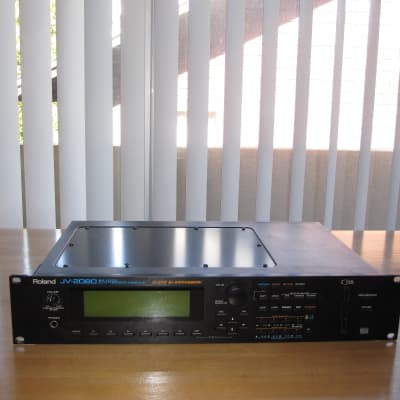 Roland JV-2080 vintage synth synthesizer keyboard rack unit fantom ($399)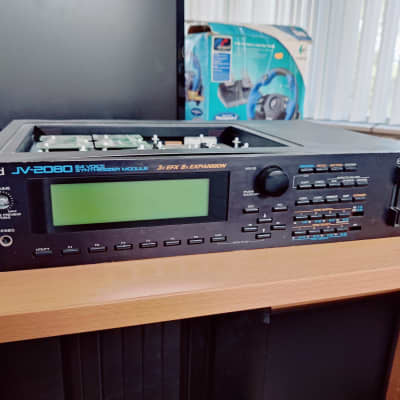 Roland JV-2080 64-Voice Synthesizer Module + 2 MODULES ($397.19)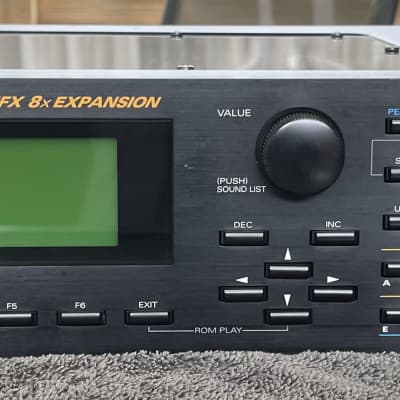 Roland JV-2080 64-Voice Synthesizer Module 1997 - 2000 - Black ($522.72)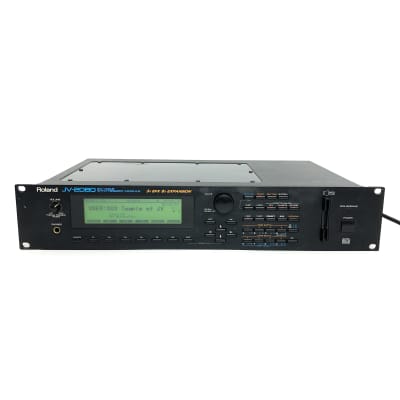 Roland JV-2080 64-Voice Synthesizer Module 1997 - 2000 - Black ($295)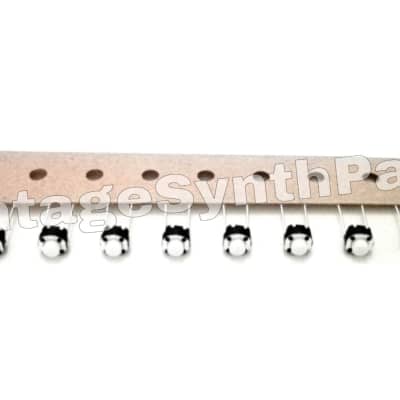 10 x front panel pushbutton tact switch for Roland JV2080 JV1080 JV880 ROLAND JV-2080 JV-1080 JV-880 ($7.09)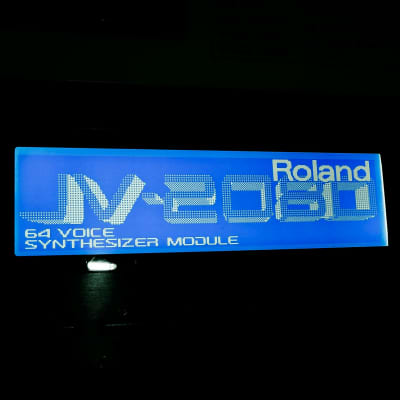 Roland JV-2080 (NEW) LED Graphic Display ! ($172.31)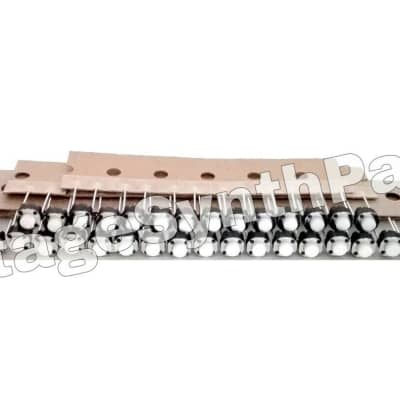 ROLAND JV2080 Full set of 38 Pushbutton Tact Switches Panel Switch JV-2080 ($16.91)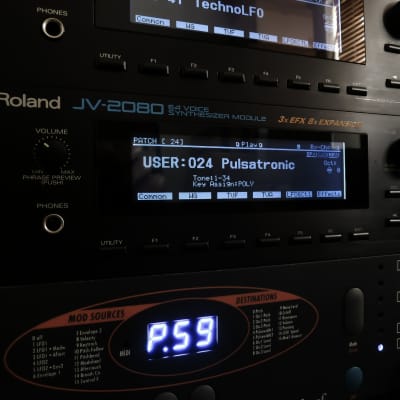 Roland JV-2080 (NEW) Custom Negative Black LED Display ! ($172.31)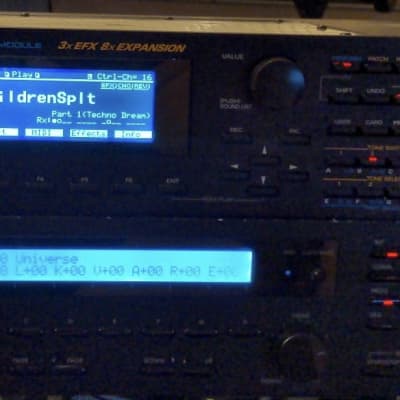 *Brand New* Roland JV-2080/XV-5080 Replacement LCD Display ($141.99)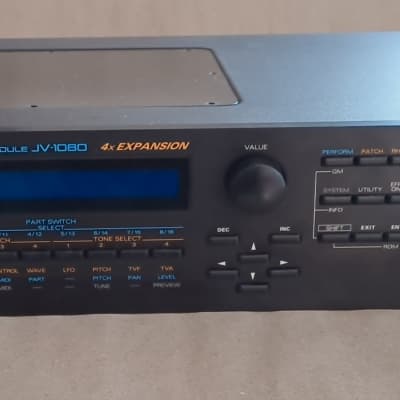 Roland JV-1080 64-Voice Synthesizer Module ($293.92)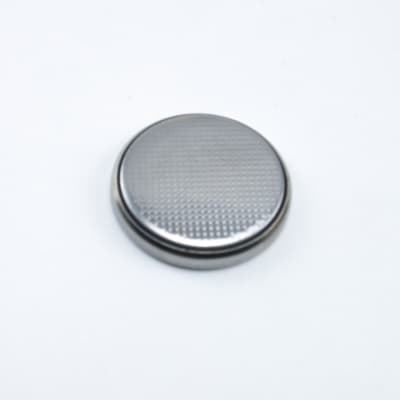 Roland - JV-1080/2080 , JP-8000 , XP-10 XP-30 XP-50 XP-60 XP-80 - battery ($3.20)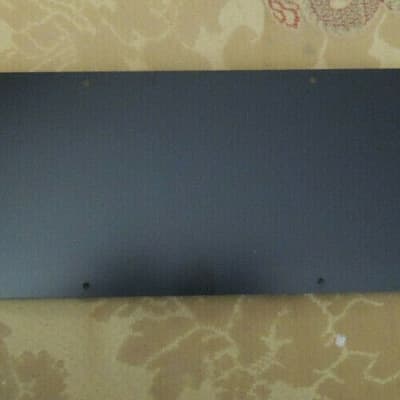 Roland XP50 XP 50 60 80 JV1080 Jv 2080 EXP Board couvre metal bon état ($21.56)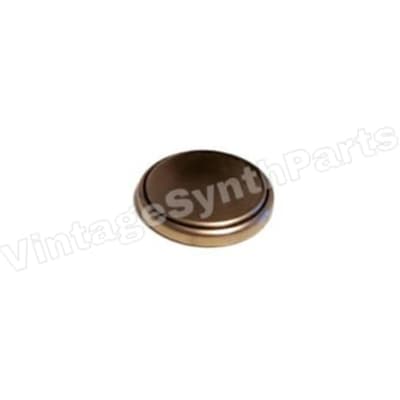 Roland - JV-1080/2080 , JP-8000 , XP-10 XP-30 XP-50 XP-60 XP-80 - battery ($5.62)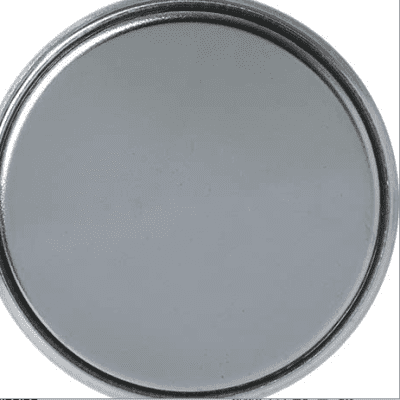 Roland 1080 2080 etc, replacement lithium battery for user data back up ($2)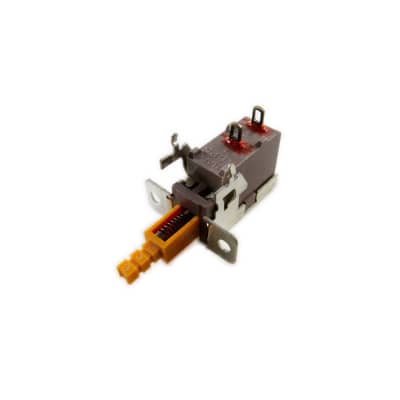 Roland - VK-77 , RD-100/150/170/600 , KR-375 , JV-990/1080/2080 - Power Switch ($9.90)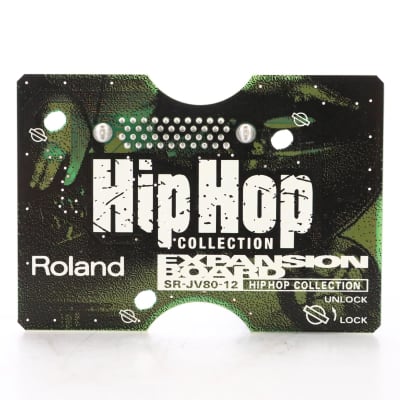 Roland SR-JV80-12 Hip Hop Collection Expansion Board for JV-2080 Synth #49681 ($79)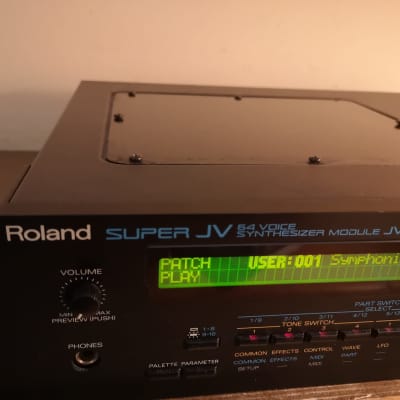 Roland Super JV-1080 Sound Module ( jv1080 jv 2080 1080 ) ($394.92)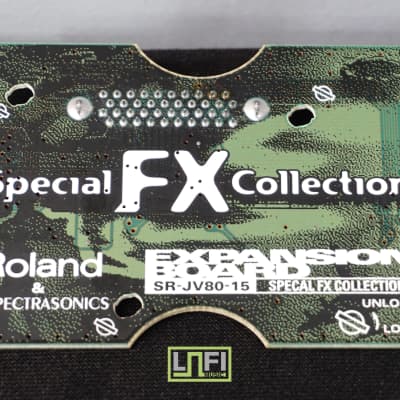 Roland & Spectrasonics SR-JV80-15 Special FX Collection JV-1080 JV-2080 ($243.24)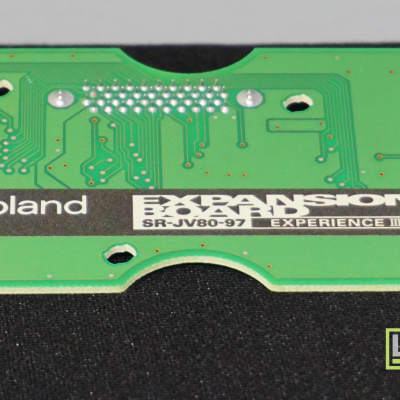 Roland SR-JV80-97 Experience III Expansion Board JV-1080 JV-2080 XV-5080 JD-990 ($117.79)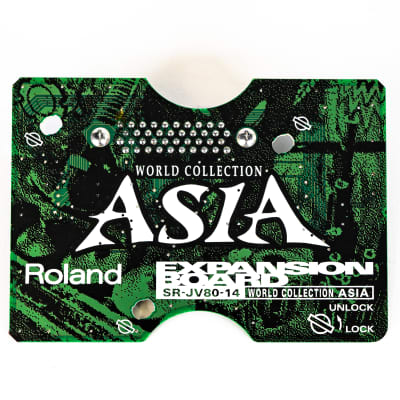 Roland SR-JV80-14 World Collection Asia Expansion JV XP XV 1080 2080 3080 5080 ($199.99)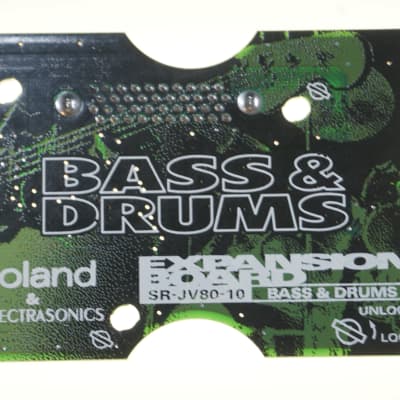 Roland SR-JV80-10 Bass & Drums Expansion Board JV-1080 JV-2080 XV-5080 JD-990 ($103.85)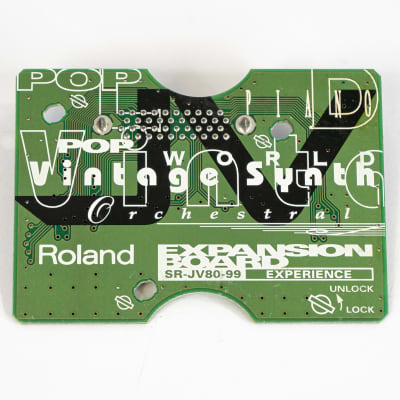 Roland SR-JV80-99 Experience Expansion Board JV XP XV 1080 2080 3080 5080 ($99.99)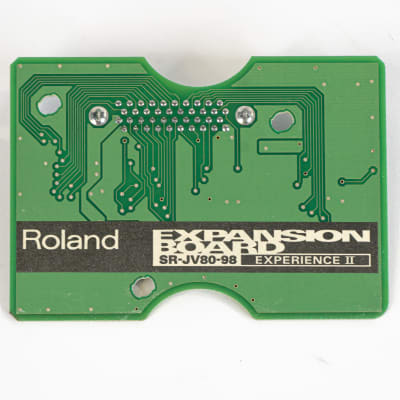 Roland SR-JV80-98 Experience 2 Expansion Board JV XP XV 1080 2080 3080 5080 ($89.99)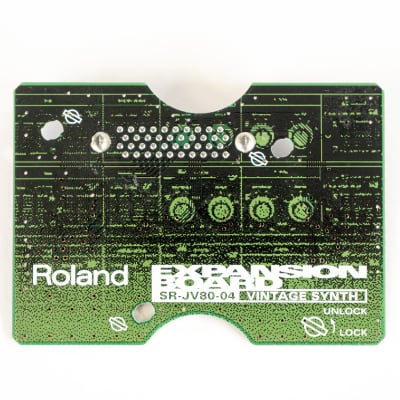 Roland SR-JV80-04 Vintage Synth Expansion Board JV XP XV 1080 2080 3080 5080 ($349.99)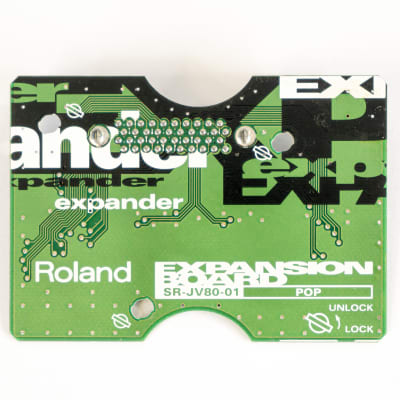 Roland SR-JV80-01 Pop Expansion Board JV XP XV 1080 2080 3080 5080 ($149.99)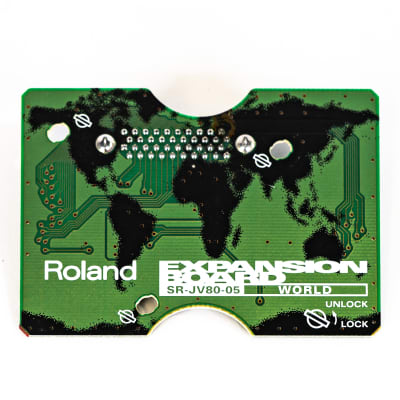 Roland SR-JV80-05 World Expansion Board JV XP XV 1080 2080 3080 5080 ($139.99)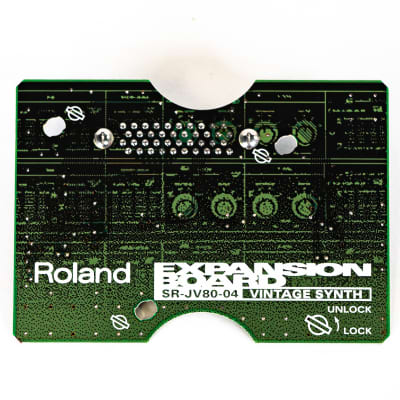 Roland SR-JV80-04 Vintage Synth Expansion Board JV XP XV 1080 2080 3080 5080 ($349.99)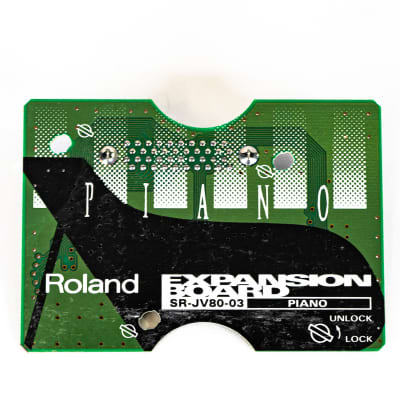 Roland SR-JV80-03 Piano Expansion Board JV XP XV 1080 2080 3080 5080 ($199.99)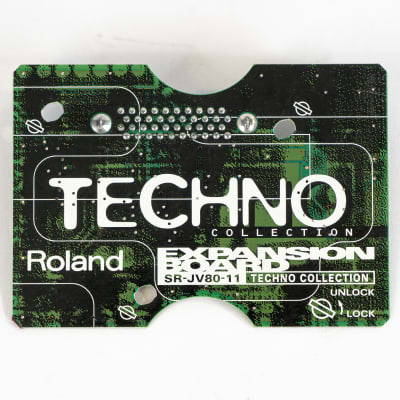 Roland SR-JV80-11 Techno Collection Expansion Board JV XP XV 1080 2080 3080 5080 ($149.99)