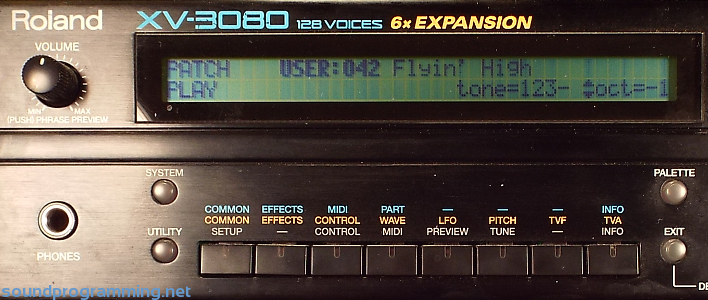 The XV-3080 can be expanded with up to 4 SR-JV80 expansion boards and up to 2 SRX expansion boards.
The Roland XV-88 is a keyboard version containing the same sound engine.
Specifications
Year Released: 2000
Polyphony: 128 notes
Multitimbral: 16 parts
Preset Patches: 1024
Preset Performances: 64
Preset Drum Kits: 16
ROM: 64MB (1083 waveforms) at 16-bit
Effects: 63 types of multi-effects, 4 types of reverb, 2 types of chorus
Screen: 40 x 2 character backlit LCD
Power Consumption: 13 watts
Dimensions: 482 mm x 281 mm x 88 mm
Weight: 4.4 kg
This is a 2-space rack unit.
User Demo Videos
Rating
File Downloads
Items for Sale on Reverb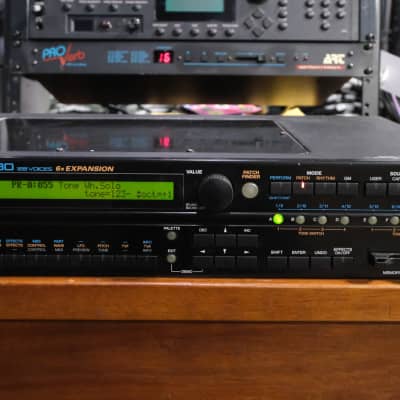 Roland XV-3080 ($395)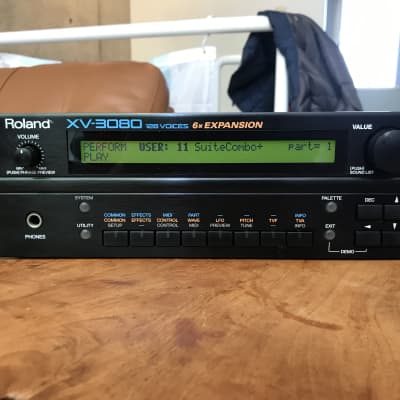 Roland XV-3080 128-Voice Rackmount Synthesizer [Japanese Vintage Digital Synth] ($425)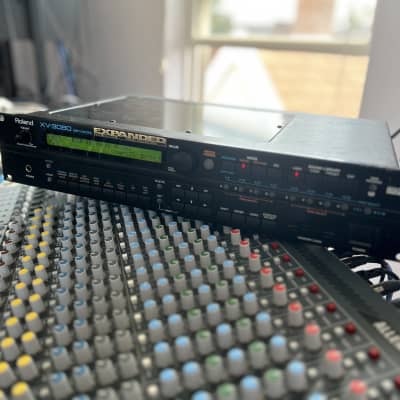 Roland XV-3080 128-Voice Rackmount Synthesizer Module 2000 - 2002 - Black ($450)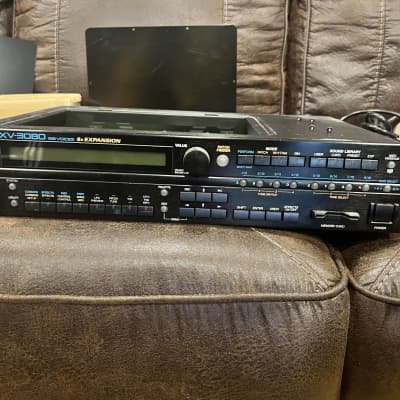 Roland XV-3080 128-Voice Rackmount Synthesizer Module 2000 - 2002 - Black ($950)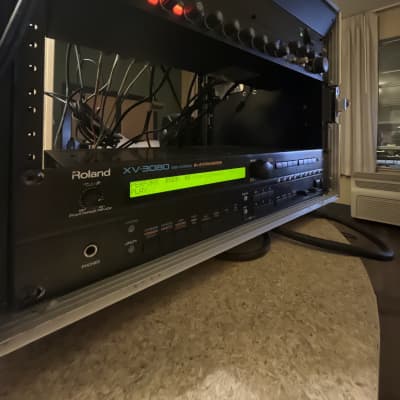 Roland XV-3080 128-Voice Rackmount Synthesizer Module 2000 - 2002 - Black ($400)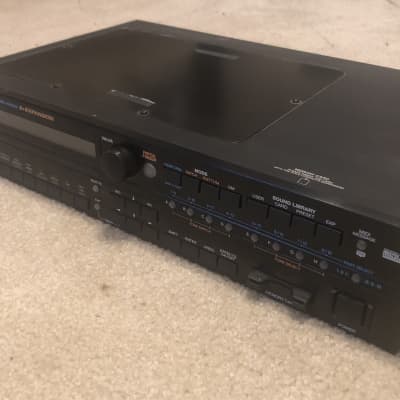 Roland XV-3080 128-Voice Rackmount Synthesizer Module 2000 - 2002 - Black ($400)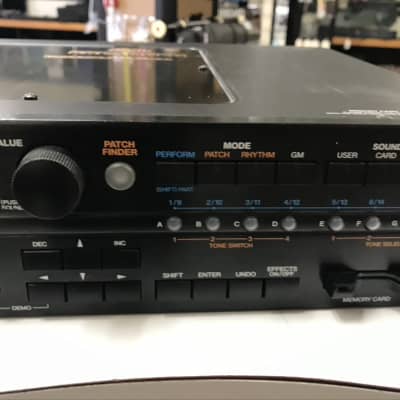 Roland XV-3080 128 Voice Rackmount Synthesizer ($489.95)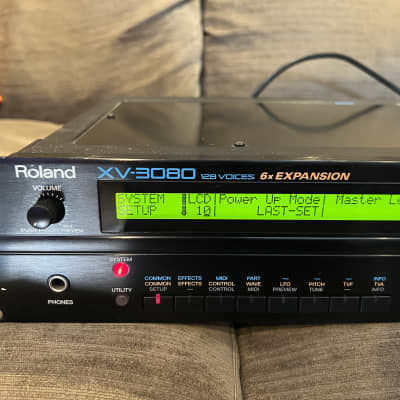 Roland XV-3080 128-Voice Rackmount Synthesizer Module 2000 - 2002 - Black ($364.50)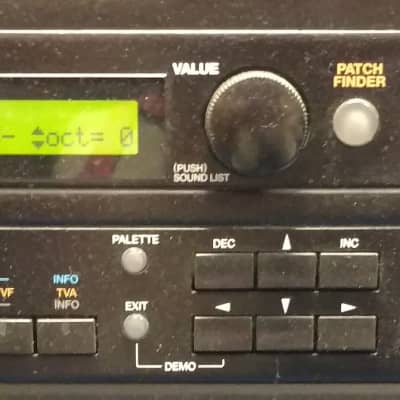 Roland XV-3080 ($475)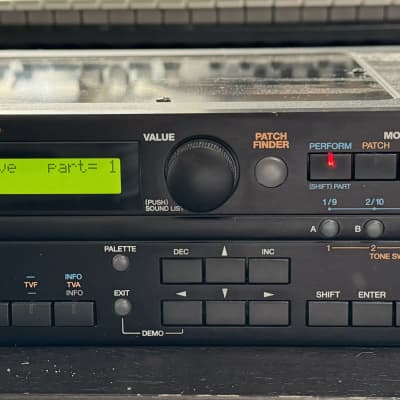 Roland XV-3080 128-Voice Rackmount Synthesizer Module 2000 - 2002 - Black ($350)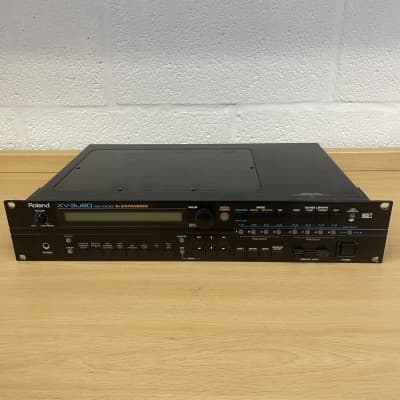 Roland XV-3080 128 Voice Rackmount Synthesizer + Includes 4 x Expansion Cards (Recently Serviced) ($1,125.30)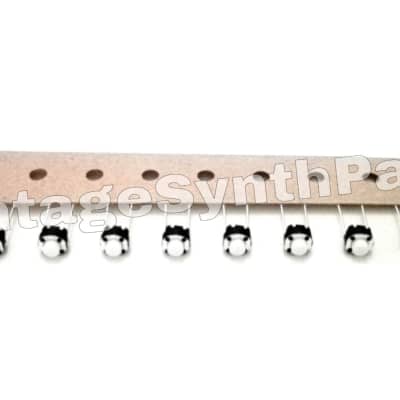 10 x Front panel pushbutton tact switch for Roland XV3080 XV-3080 and XV5080 XV-5080 ($7.09)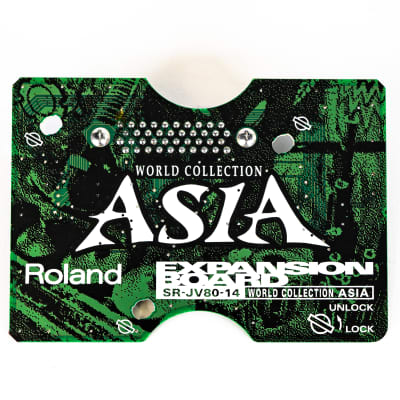 Roland SR-JV80-14 World Collection Asia Expansion JV XP XV 1080 2080 3080 5080 ($199.99)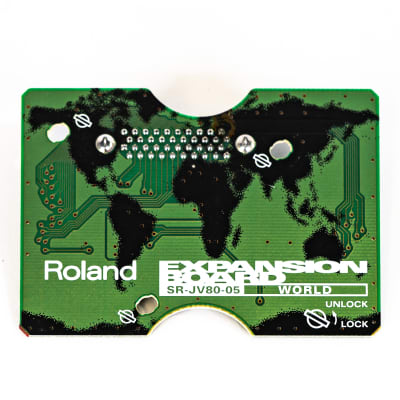 Roland SR-JV80-05 World Expansion Board JV XP XV 1080 2080 3080 5080 ($139.99)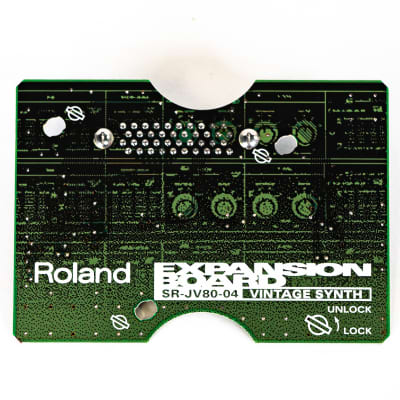 Roland SR-JV80-04 Vintage Synth Expansion Board JV XP XV 1080 2080 3080 5080 ($349.99)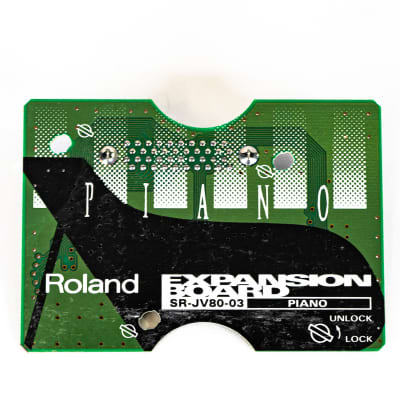 Roland SR-JV80-03 Piano Expansion Board JV XP XV 1080 2080 3080 5080 ($199.99)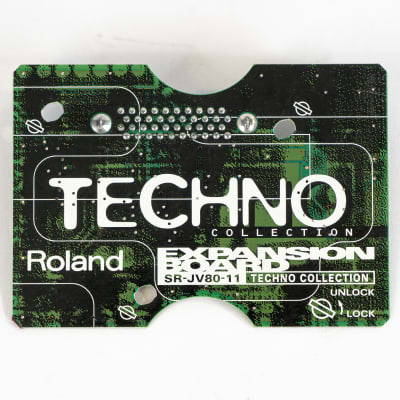 Roland SR-JV80-11 Techno Collection Expansion Board JV XP XV 1080 2080 3080 5080 ($149.99)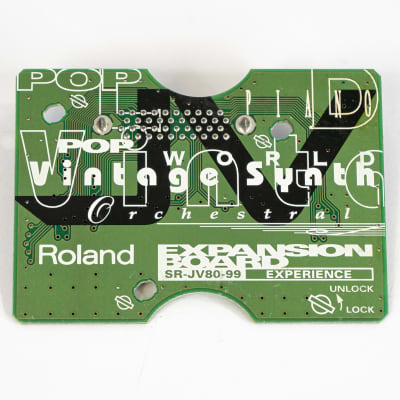 Roland SR-JV80-99 Experience Expansion Board JV XP XV 1080 2080 3080 5080 ($99.99)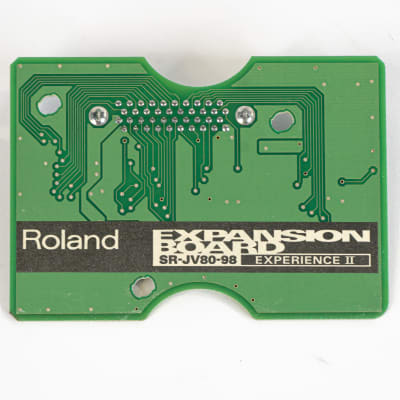 Roland SR-JV80-98 Experience 2 Expansion Board JV XP XV 1080 2080 3080 5080 ($89.99)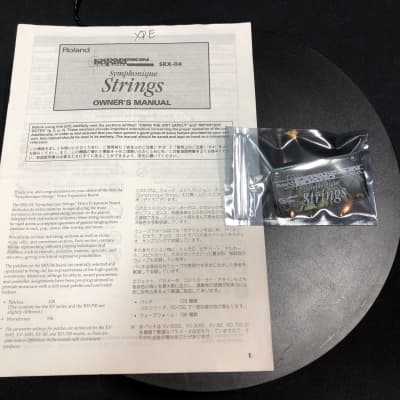 2001 • Roland SRX-04 Symphonique Strings Expansion Board XV 3080 5080 & Fantom ($216.42)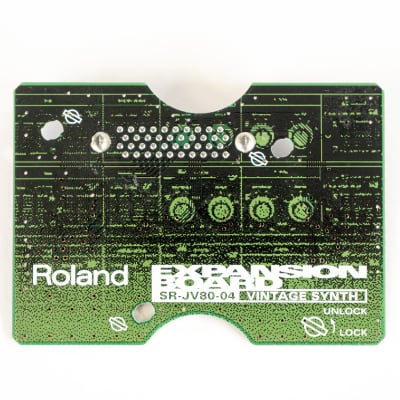 Roland SR-JV80-04 Vintage Synth Expansion Board JV XP XV 1080 2080 3080 5080 ($349.99)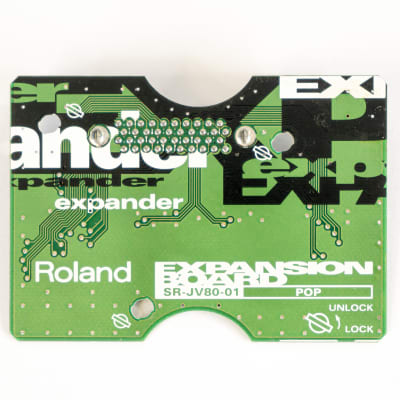 Roland SR-JV80-01 Pop Expansion Board JV XP XV 1080 2080 3080 5080 ($149.99)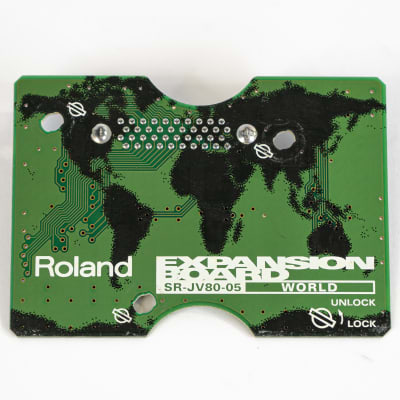 Roland SR-JV80-05 World Expansion Board JV XP XV 1080 2080 3080 5080 ($139.99)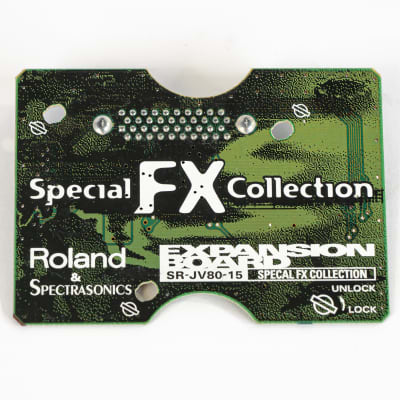 Roland SR-JV80-15 Special FX Expansion Board JV XP XV 1080 2080 3080 5080 ($259.99)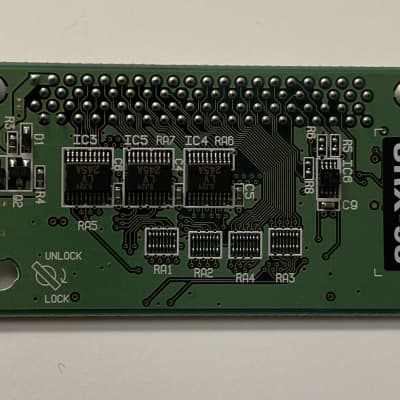 2006 • Rare • Roland SRX-98 Analog Essentials for XV 3080 5050 5080 Fantom ($170.04)