The Roland Super JV JV-1080 is part of the JV/XP/XV family, and is a more expandable upgrade from the JV-880 and a step down from the JV-2080.
The JV-1080 is expandable via four SR-JV80 Expansion Slots It also has two card slots, one for waveform cards from the SO-PCM1 series, and the other for storing patches on a data card, either the Roland M-512 (128 patches, 32 performances, 2 rhythm sets) or the M-256 (64 patches, 16 performances, 1 rhythm set).
It is powered by a 32-bit RISC processor running at 66MHz, which was pretty fast for a synthesizer of its time. It uses a standard CR2032 3v lithium battery for its memory backup.
See also the other Roland JV-series synthesizers:
JV-30
,
JV-35
,
JV-50
,
JV-80
,
JV-90
,
JV-880
,
JV-1000
,
JV-1010
, and
JV-2080
.
Specifications
Year Released: 1994
Polyphony: 64 notes
Multitimbral: 16 parts
Preset Patches: 640
User Patches: 128
Preset Performances: 64
User Performances: 16
Preset Drum Kits: 8
User Drum Kits: 2
ROM: 8MB (448 16-bit PCM waveforms)
Effects: 40 effect types plus additional chorus and reverb. Two LFOs (with chaos, random, sample and hole, saw, sine, square, trapezoid, triangle waveforms).
Screen: 40x2 character backit LCD
Power Consumption: 16 watts
Dimensions: 482 mm x 281 mm x 88 mm
Weight: 5.0 kg
This is a 2-space rack unit.
User Demo Videos
Rating
File Downloads
Items for Sale on Reverb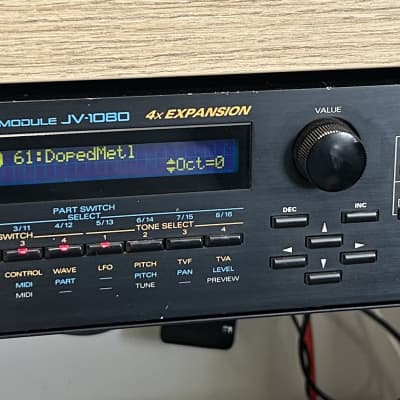 Roland JV-1080 64-Voice Synthesizer ($324.73)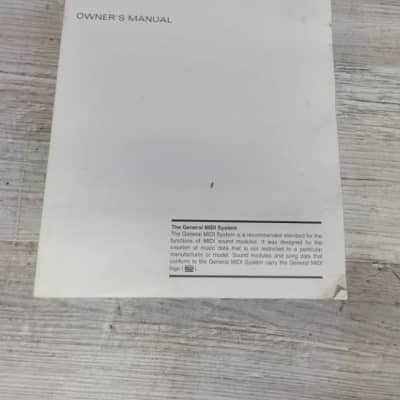 Roland JV-1080 Owners Manual ($20)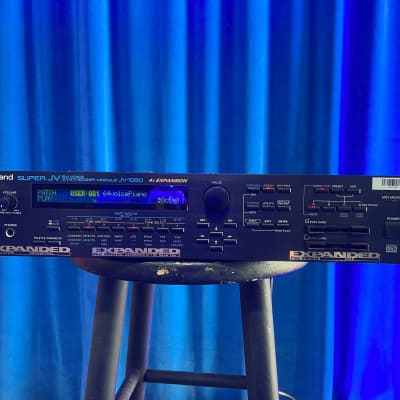 Roland JV-1080 Super JV 64 Voice Synthesizer Module ($500)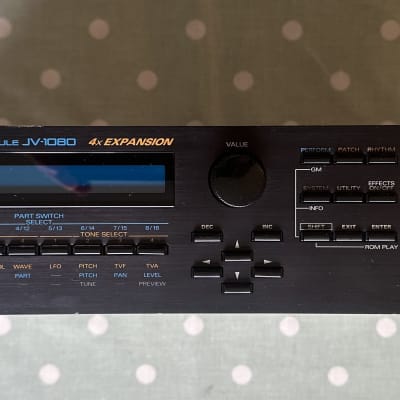 Roland JV-1080 1994 - 2001 - Used ($318.11)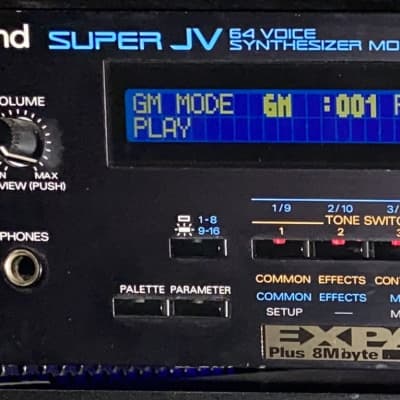 Roland JV-1080 64-Voice Synthesizer Module 1994 - 2001 - With 4 expansions ($851.13)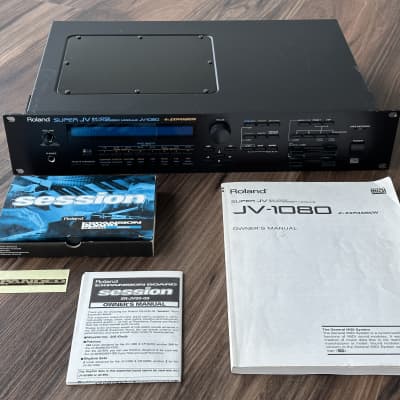 Vintage Roland JV-1080 Synthesizer Module W/ Expansion Cards ($780)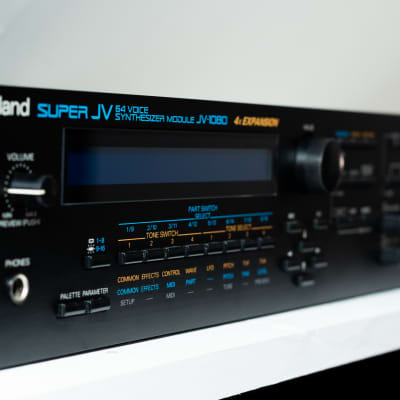 Roland JV-1080 - Serviced ($635.51)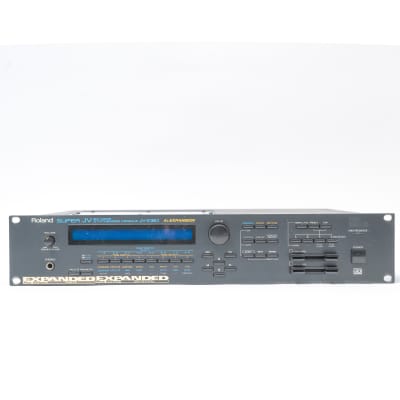 Roland JV-1080 64-Voice Synthesizer Module Rackmount ($449.99)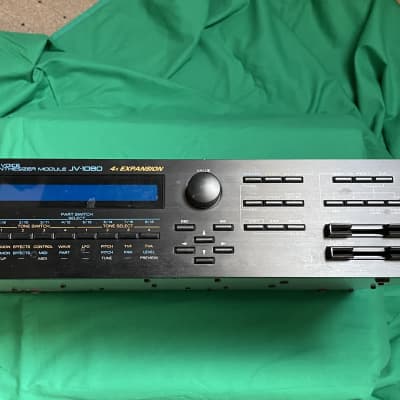 Roland JV-1080 64-Voice Synthesizer Module ($331.36)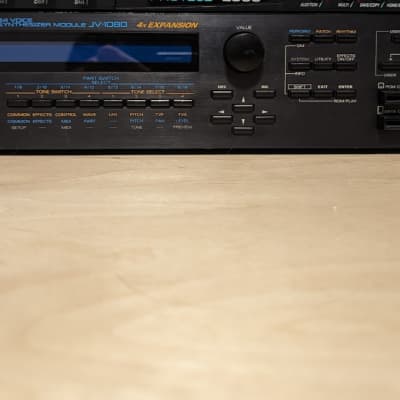 Roland JV-1080 64-Voice Synthesizer Module 1994 - 2001 - Black ($316.62)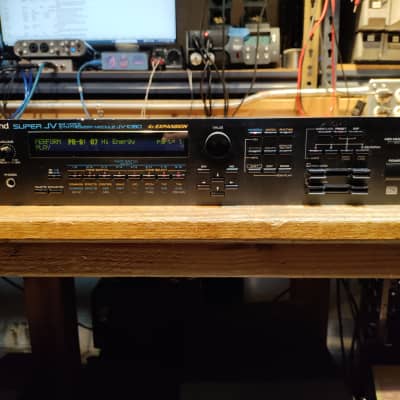 Roland JV-1080 SERVICED ($450)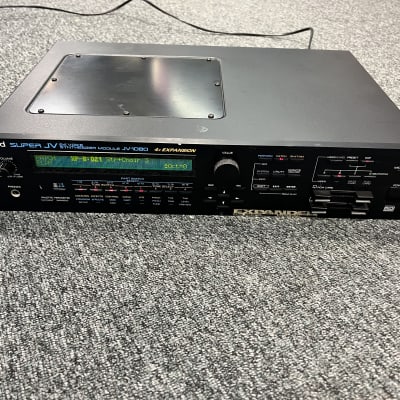 Roland JV-1080 64 Voice Synthesizer Module ($343.29)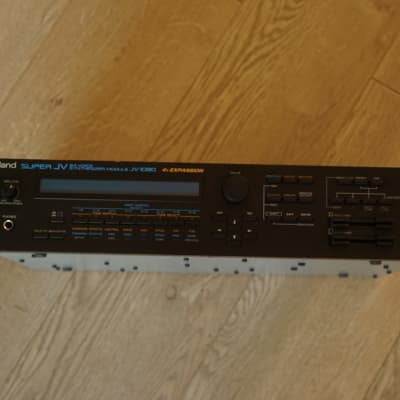 Roland JV-1080 64-Voice Synthesizer Module 1994 - 2001 - Black ($385.84)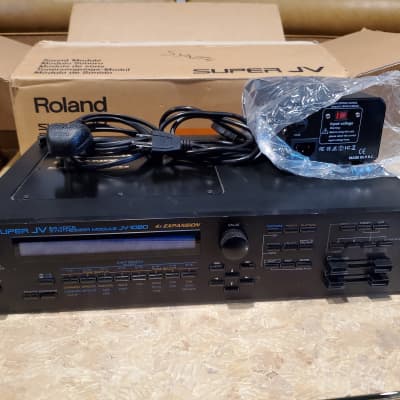 Roland Super JV-1080 Synthesizer With x4 Expansion Cards! ($585)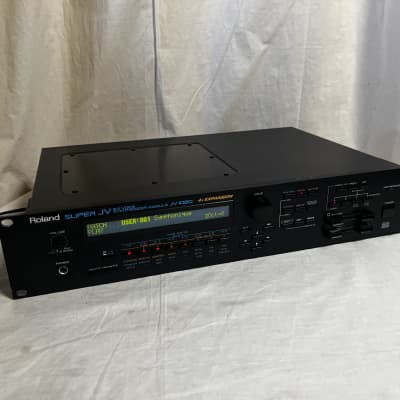 Roland JV-1080 64Voice Synthesizer Module New internal battery!! ($230)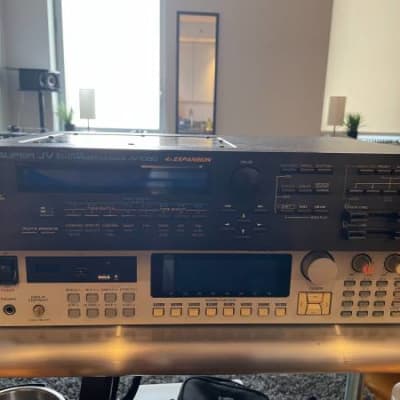 Roland JV-1080 64-Voice Synthesizer Module 1994 - 2001 - Black ($330)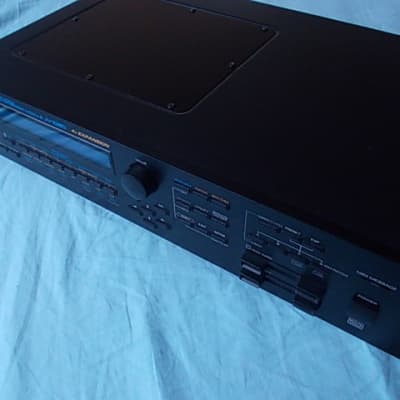 Roland JV-1080 64-Voice Synthesizer Module + 4x SR-JV80 cards !!! ($1,010)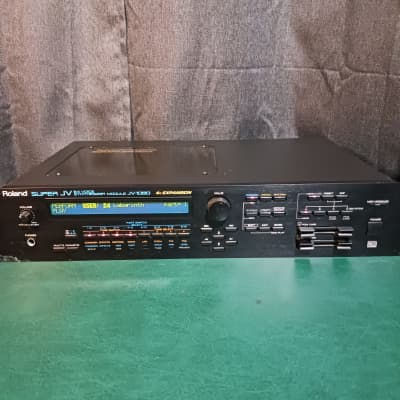 Roland JV-1080 Mid-90's - Black Metal ($485)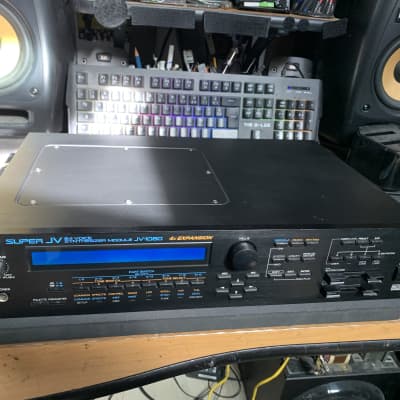 Roland JV-1080 64-Voice Synthesizer Module 1994 - 2001 - Black Révisé Re-new ($339.32)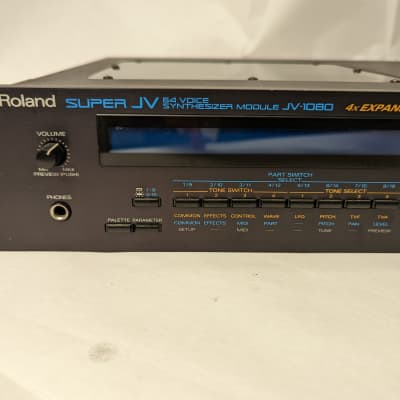 Roland SUPER JV-1080 64-Voice Synthesizer Module ($536)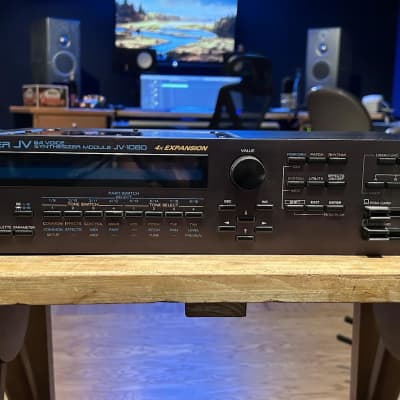 Roland JV-1080 64-Voice Synthesizer Module 1994 - 2001 - Black ($500)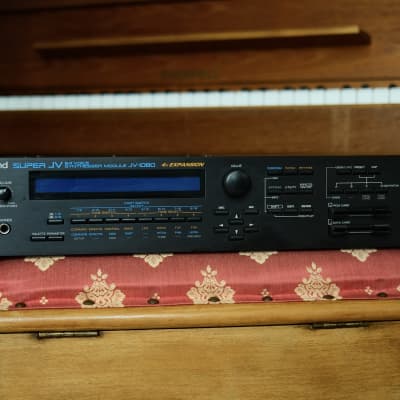 Roland JV-1080 64-Voice Synthesizer Module 1994 - 2001 - Black ($397.63)
Roland JV-1080 64-Voice Synthesizer Module 1994 - 2001 - Black ($737.64)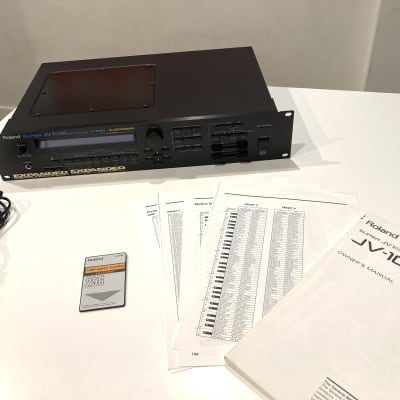 Roland JV-1080 LIKE NEW! + RAM CARD + Signature Sound Set by Don Solaris ($442.59)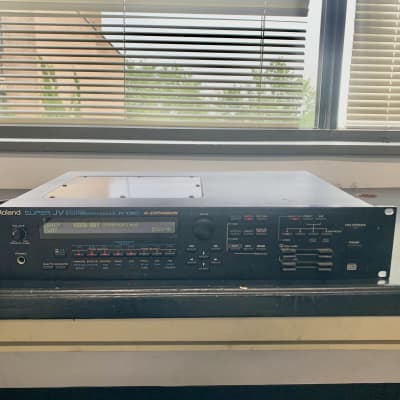 Roland JV-1080 64-Voice Synthesizer Module 1994 - 2001 - Black ($328.49)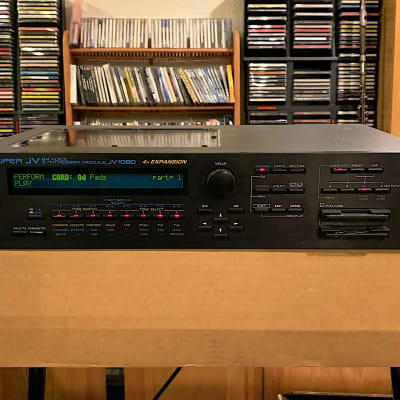 Roland JV-1080 64-Voice Synthesizer Module 1994 - 2001 - Black ($700)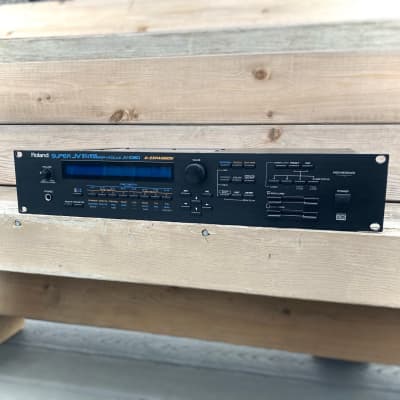 Roland - JV-1080 - 64-Voice Synthesizer Module - with Manual - 90s - Japan - from the collection of Paul Hoffert - 1 of 2 ($309.17)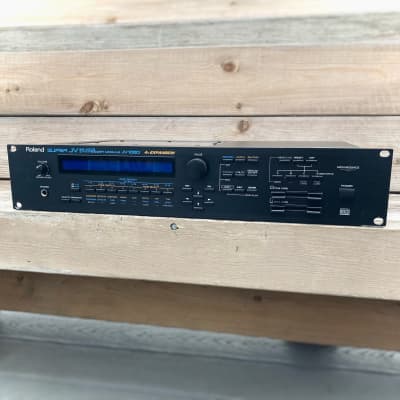 Roland - JV-1080 - 64-Voice Synthesizer Module - with Manual - 90s - Japan - from the collection of Paul Hoffert - 2 of 2 ($309.17)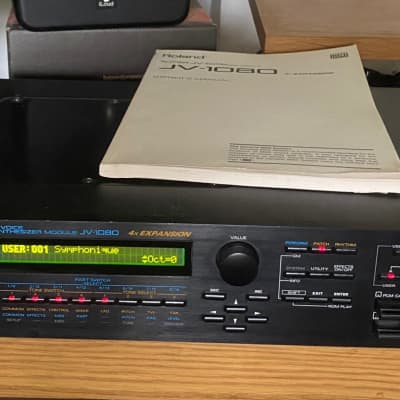 Roland JV-1080 64-Voice Synthesizer Module, with manual, great condition ($290.27)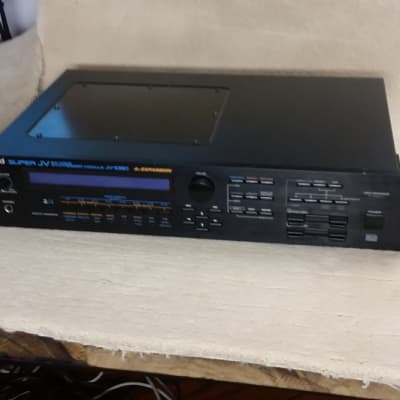 Roland JV-1080 ($350)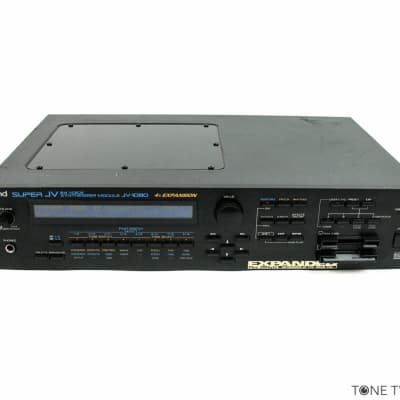 ROLAND JV-1080 60 70s expansion m-256e EX Scissor Sisters VINTAGE SYNTH DEALER ($749.99)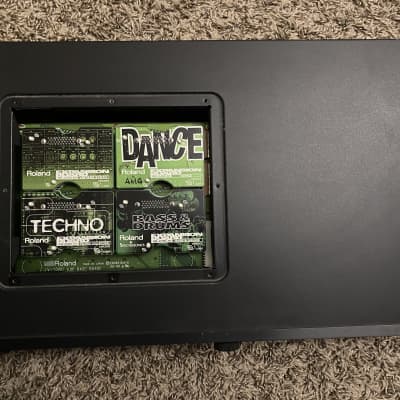 Roland Super JV-1080 ~ 64-VOICE Synthesizer Module with 4x Expansion Cards ($1,200)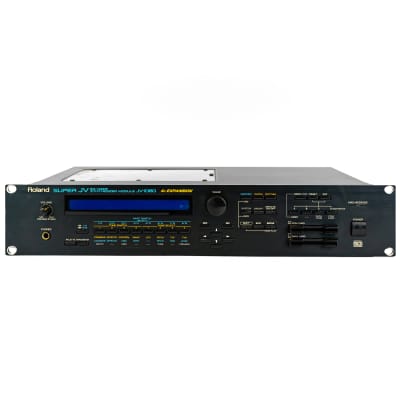 Roland JV-1080 64-Voice Synthesizer Module Rackmount ($449.99)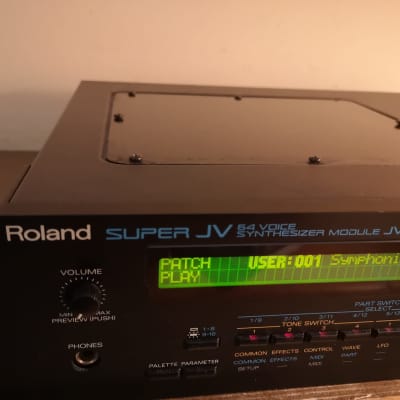 Roland Super JV-1080 Sound Module ( jv1080 jv 2080 1080 ) ($394.92)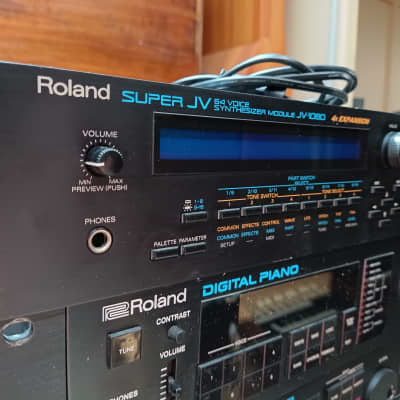 Roland JV-1080 64-Voice Synthesizer Module 1994 - 2001 - Black ($452.80)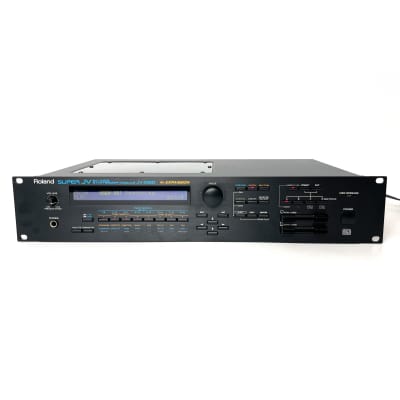 Roland JV-1080 w/ New internal battery 64-Voice Synthesizer Module 1994 - 2001 - Black ($220)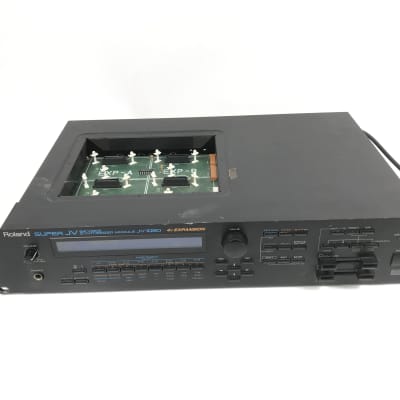 Roland Super JV-1080 ~ 64-VOICE Synthesizer Module ($279.99)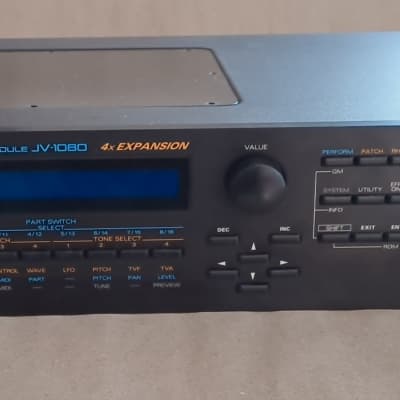 Roland JV-1080 64-Voice Synthesizer Module ($293.92)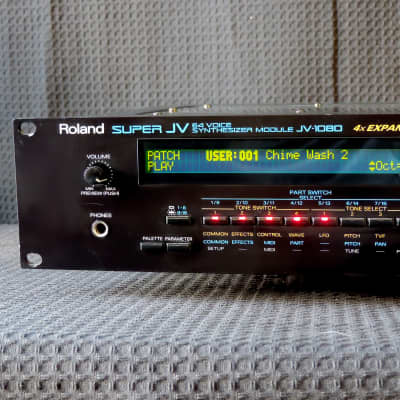 Super JV 1080 64 Voice Synthesizer Module plus two expansion cards ($454.48)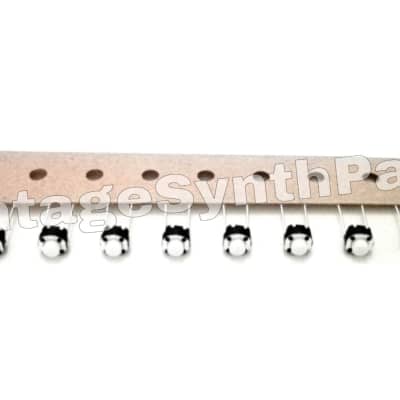 10 x front panel pushbutton tact switch for Roland JV2080 JV1080 JV880 ROLAND JV-2080 JV-1080 JV-880 ($7.09)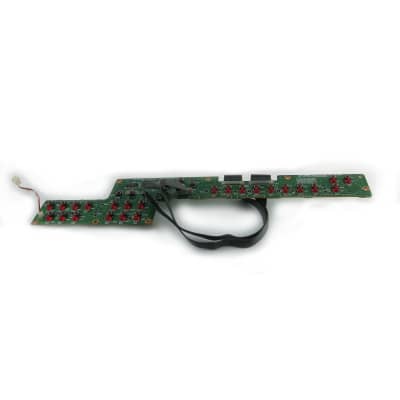 Roland - JV-1080 - board ($50)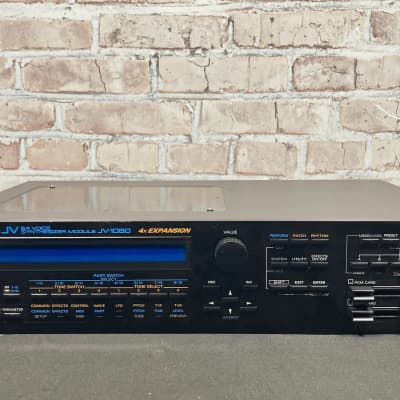 Roland JV-1080 MIDI Interface (White Plains, NY) ($299.99)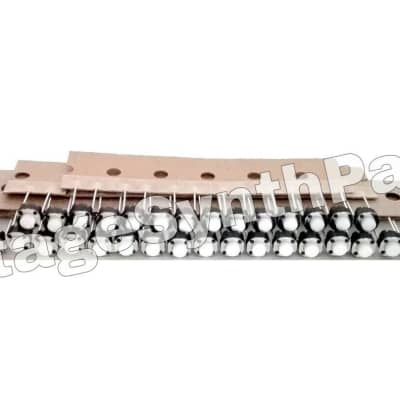 ROLAND JV1080 Full set of 33 Pushbutton Tact Switches Panel Switch JV-1080 ($15.26)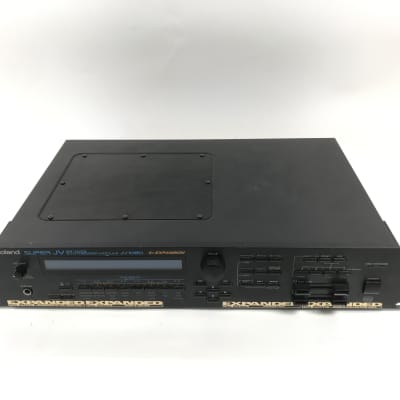 Roland JV-1080 Voice Synthesizer Rack Sound Module ($279.99)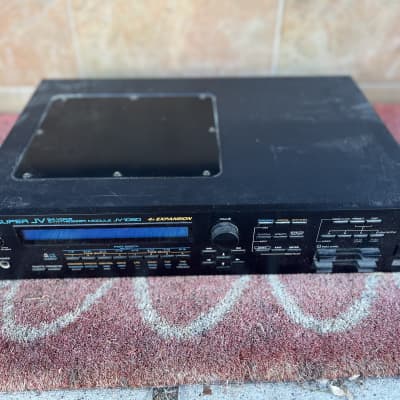 Roland JV-1080 64 Voice Synthesizer ($499.99)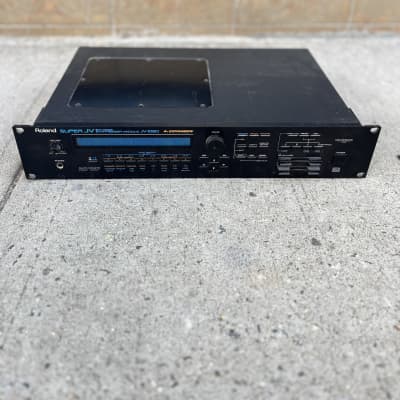 Roland JV-1080 64-Voice Synthesizer Module ($399.99)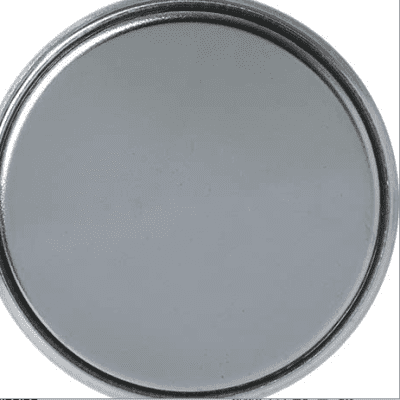 Roland 1080 2080 etc, replacement lithium battery for user data back up ($2)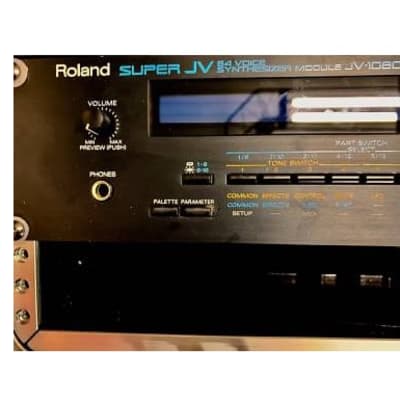 ROLAND SUPER JV1080 expander vintage ($484.50)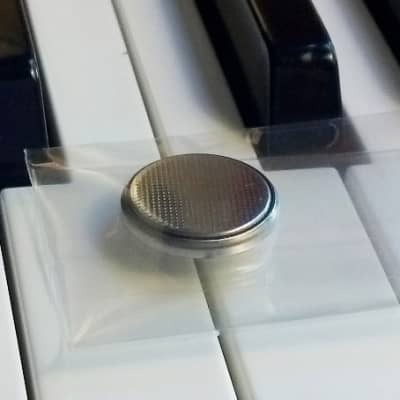 Replacement Backup Battery for Roland JD-990 JV-1080 JP-8000 ($9.49)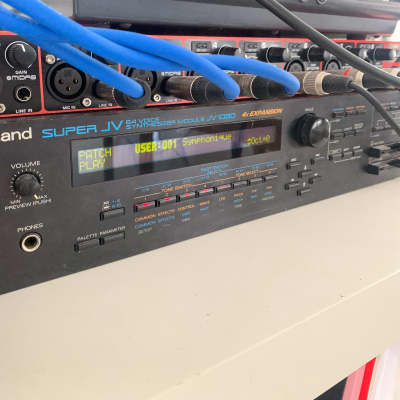 Roland Super JV1080 ($364.50)