The Kurzweil K1000 is a sample-based synthesizer. It was released at the same time as the 1000 expander series, which includes the K1000PX, K1000HX, K1000SX, and K1000GX.
Specifications
Year Released: 1988
Keyboard: 76 keys with velocity
Polyphony: 24 notes
Multitimbral: 16 parts
Preset Patches: 115
User Patches: 64
Power Consumption: 40 watts
Dimensions: 48.25 in. x 14.25 in. x 5.5 in.
Weight: 25 kg
User Demo Videos
Rating
File Downloads
Kurzweil K1000 Musician's Reference Manual
Kurzweil K1000 Programming Reference Manual
Items for Sale on Reverb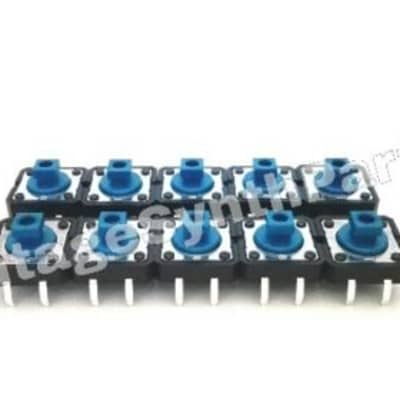 Kurzweil k1000 - K1200 - K2000 Set Of 10 Tact Switches Hi Quality Omron ($11.20)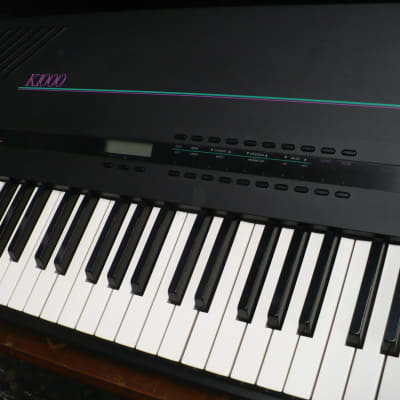 Kurzweil K1000 ($350)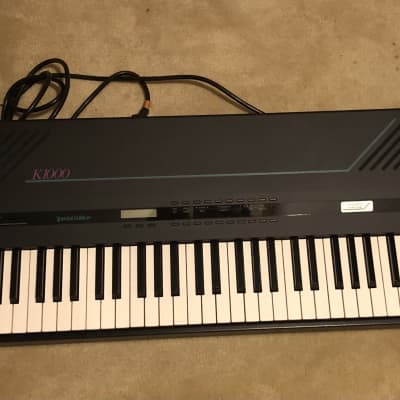 Kurzweil K1000 1990s - Black ($300)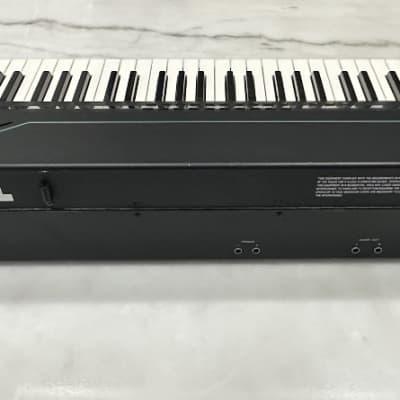 Kurzweil K1000 - Black ($450)
Kurzweil K1000 WARRANTY ($454.68)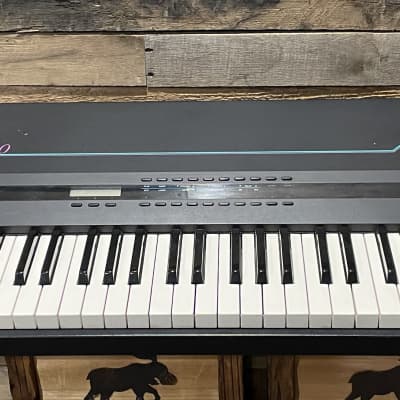 Kurzweil K1000 Digital Keyboard Synthesizer, 76 Weighted Keys ($300)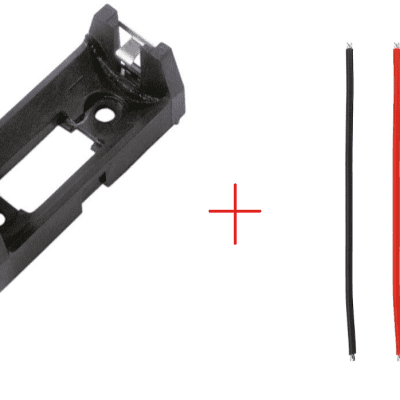 Kurzweil K1000 , K1000SE , K1200 - Battery Holder Fix Replacement ($11.31)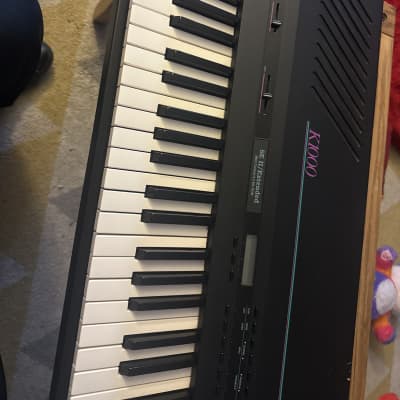 Kurzweil K-1000 SEII ($50)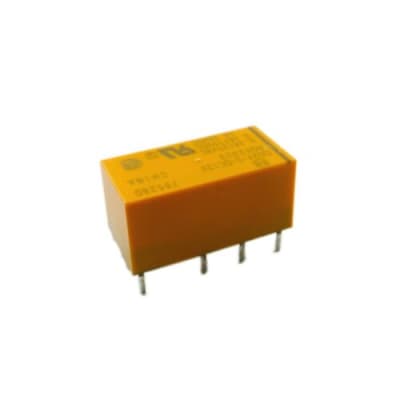 Kurzweil - K1000 , K1000se , K1200 - Signal relay for Audio signal ($11.90)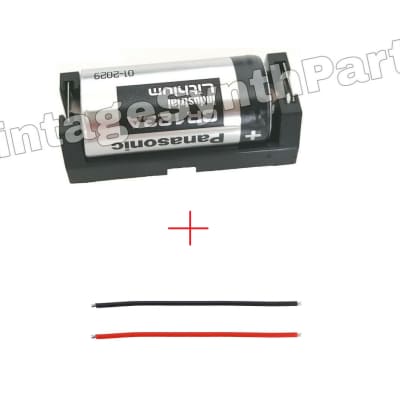 Kurzweil K1000 , K1000SE , K1200 - Battery Holder Fix Replacement ($14.72)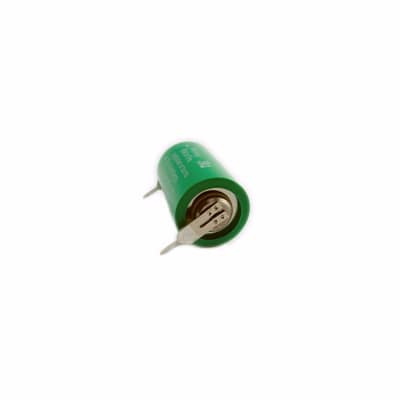 Kurzweil - K1000 , K1000SE , K1200 - New Battery ($12.90)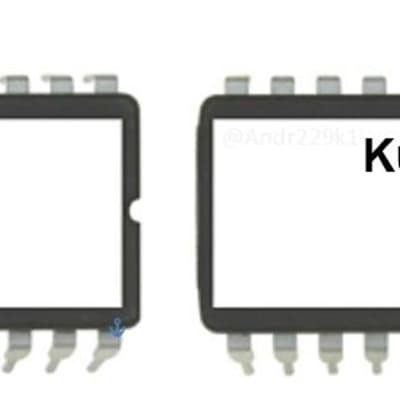 Kurzweil K1000 - Version 2.1 Latest firmware update upgrade for K-1000 ($22.68)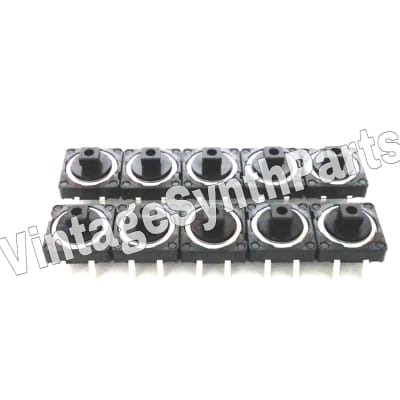 10 x front panel pushbutton tact switch for KURZWEIL K1000 - K1200 - K2000 ($8.98)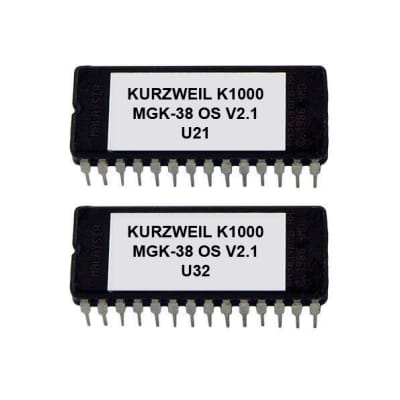 Kurzweil K1000 OS v 2.1 Latest version O.S Eprom Rom Update Upgrade Rom ($21.54)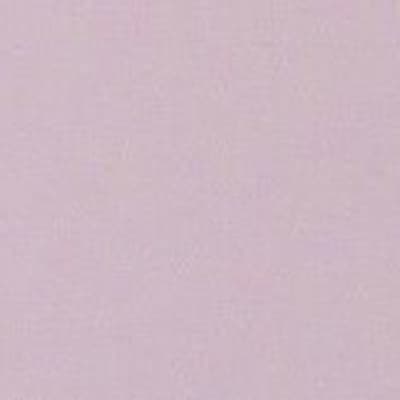 90' Rétro éclairage AKAI S900 S950 Roland D50 D550 Korg M1 M1R Kurzweil K1000 ($32.96)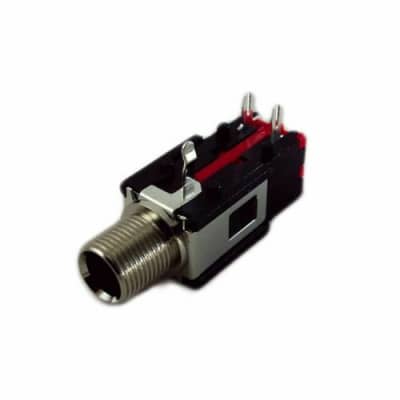 Kurzweil - K1000, K1000SE, K1200 - 1/4-inch phone jack ($6.90)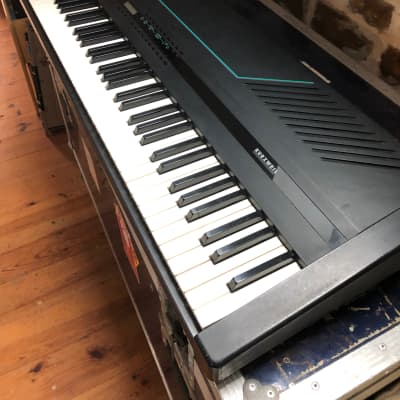 Kurzweil K2000 61-Key Digital Workstation Synthesizer 1990s - Black ($568.35)