Synths ⇝ Kurzweil ⇝ Kurzweil 1000PX Professional Expander
The Kurzweil 1000PX is a rackmount version of the Kurzweil K1000 with 5 extra waveforms. It is part of the K1000 expander series, which includes the K1000HX, K1000SX, and K1000GX. Two expansion ROMs were available. The PXA expansion ROM added flute, rhodes, electric bass, and drum sounds. The PDB expansion ROM added steel guitar, harp, marimba, and tenor sax sounds.
Specifications
Year Released: 1988
Polyphony: 24 notes
Preset Patches: 120
User Patches: 64
Power Consumption: 30 watts
Dimensions: 19 in. x 14.75 in. x 3.44 in.
Weight: 9.1 kg
This is a 2-space rack unit.
User Demo Videos
Rating
File Downloads
Kurzweil 1000 Series Expander Musician's Guide Manual
Items for Sale on Reverb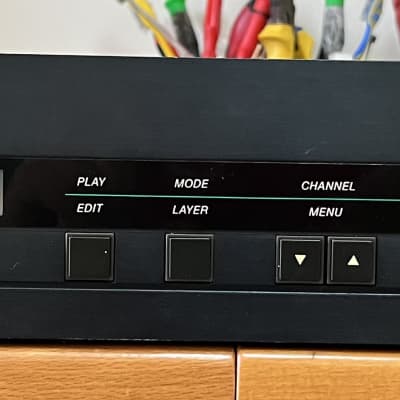 Kurzweil 1000PX Professional Expander **VINTAGE** ($391.52)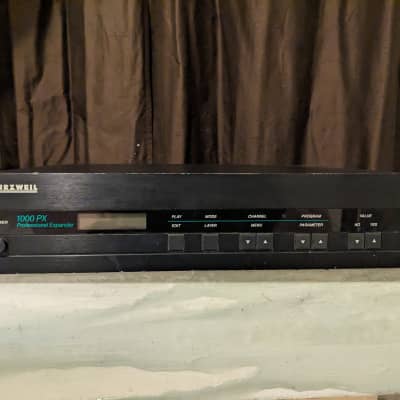 Kurzweil 1000PX Professional Expander Digital Expander Sound Module 1988 - 1992 - Black ($149)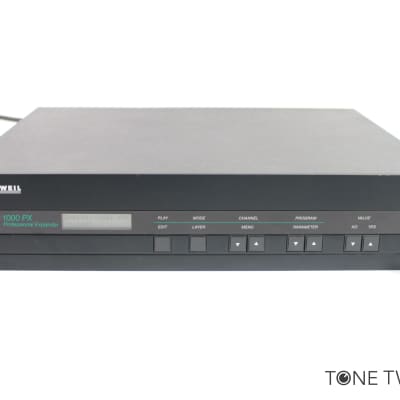 KURZWEIL 1000 PX Professional Expander Sound Module midi VINTAGE SYNTH DEALER ($149.99)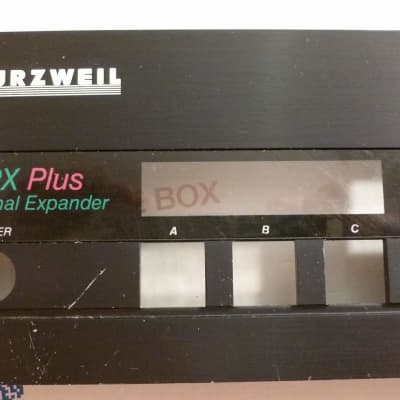 Kurzweil 1000 PX Plus Professional Expander Front Panel w/clear plastic strip repair part GOOD Cond. ($34.93)