Soundcards ⇝ Ensoniq AudioPCI 3000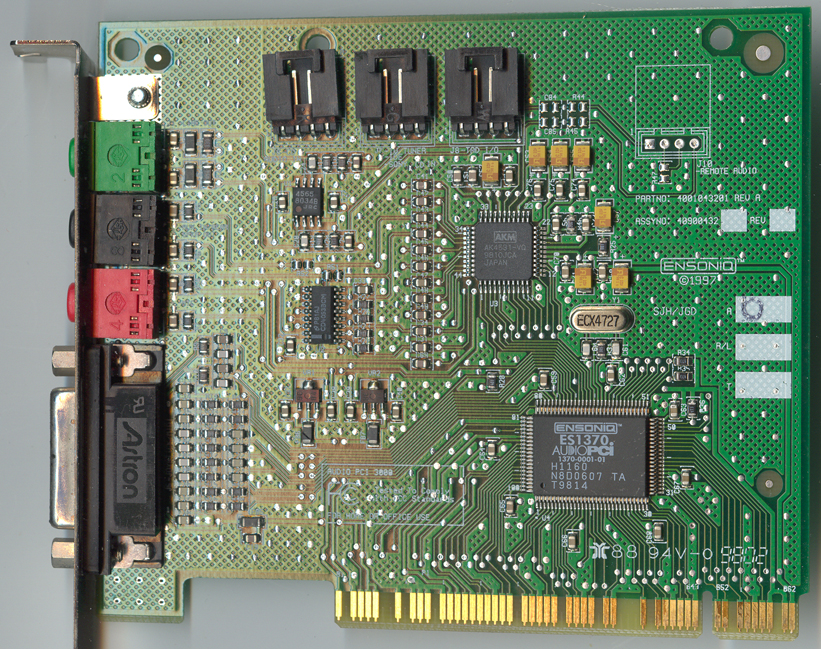 The Ensoniq AudioPCI 3000 is a PCI sound card powered by the ES1370 chip. It supoprts 2-channel and 4-channel 3D spatial audio. It supports 16-bit audio playback at up to 48 kHz, EAX 1.0, OpenAL, MPU-401 and OPL-FM emulation, reverb and chorus, and 32 channels of MIDI-based wavetable sytnthesis.
The AudioPCI was designed to work well in DOS.