Soundcards ⇝ Creative Labs Sound Blaster 16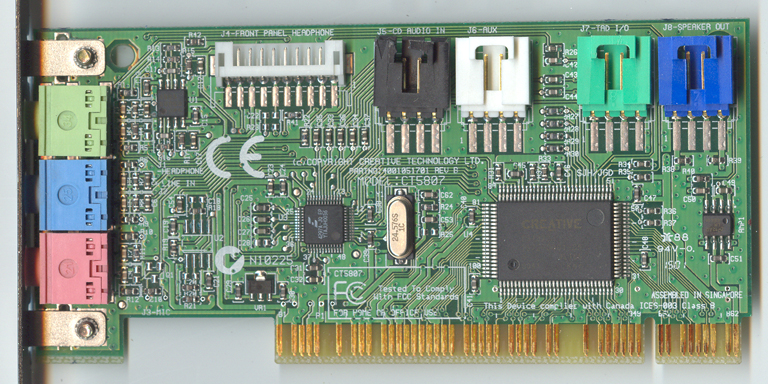 The Creative Sound Blaster 16 was released in 1992 and is named for its 16-bit digital audio playback.
It also included a Yamaha YMF262 OPL3 FM synthesizer chip. Some later variations of this card included a YMF289.
The card included a daughterboard connector for add-on wavetable cards. Some variations also included CD-ROM connectors, including some variations that support SCSI drives.