The DX9 is a 4-operator 8-algorithm FM synthesizer issued as a less expensive alternative to the DX7 which was released at about the same time. It has no filters of any kind and relies entirely on FM sound generation.
This synthesizer could load patches from cassette. It has separate pitch and modulation wheels and has a breath controller input.
It was released before the second generation of 4-operator FM synthesizers, the DX21, DX27, and DX100 and is not patch-compatible with any of them.
Specifications
Year Released: 1983
MSRP: $1395.00
Keyboard: 61 keys
Polyphony: 16 notes
User Patches: 20
Power Consumption: 35 watts
Dimensions: 1018 mm x 329 mm x 102 mm
Weight: 12.4 kg
This keyboard is MIDI-enabled.
MIDI Connections: Standard 5-Pin MIDI in, out, and thru connections.
User Demo Videos
Rating
File Downloads
Yamaha DX7 and DX9 Service Manual
Items for Sale on Reverb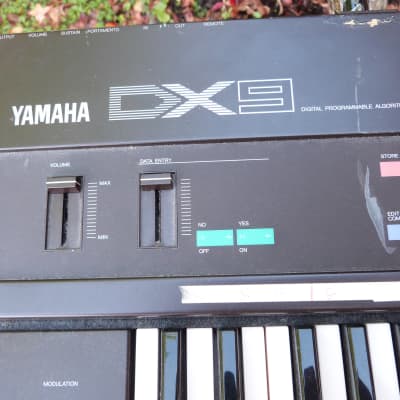 Yamaha dx-9 dx9 synth synthesizer Keyboard ($350)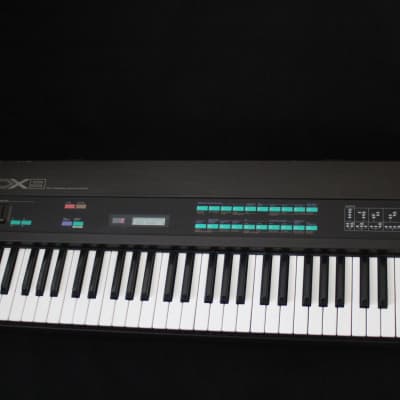 Yamaha DX9 ($506.26)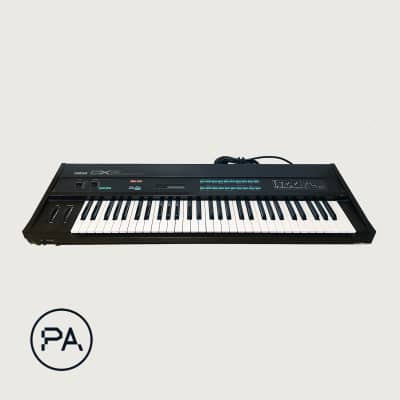 Yamaha DX9 ($750)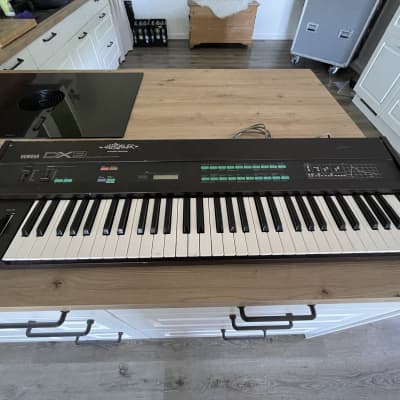 Yamaha DX9 Programmable Algorithm Synthesizer 1983 - Black ($618.77)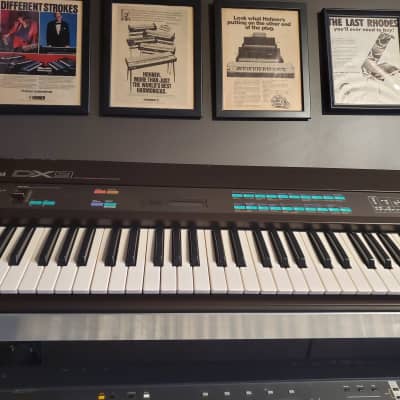 Yamaha DX9 Programmable Algorithm Synthesizer 61-Key Vintage Digital Keyboard 1980s Pro Serviced ($699)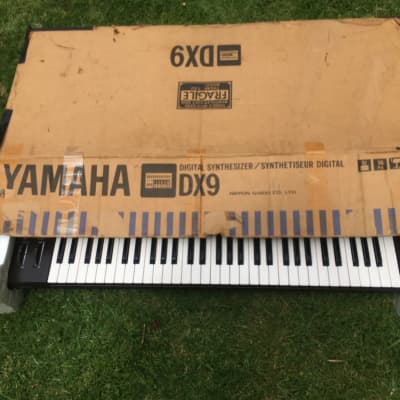 Yamaha DX9 1983 - Brown Metal ($482.67)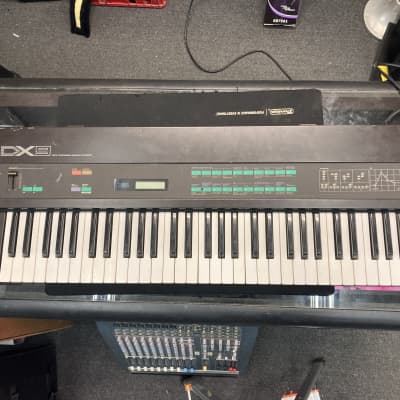 Yamaha DX9 Programmable Algorithm Synthesizer 1983 - Black ($299.99)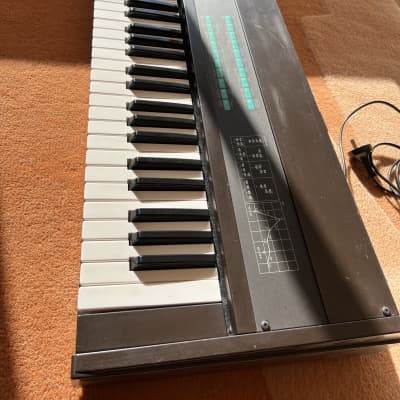 Yamaha DX9 Programmable Algorithm Synthesizer 1983 - Black ($275.81)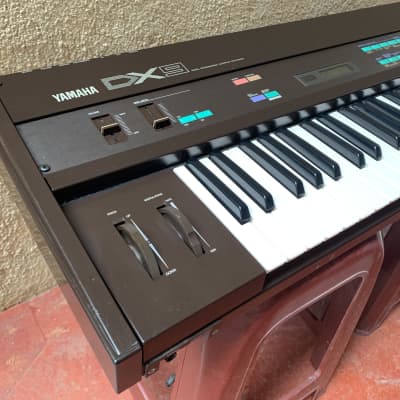 Yamaha DX9 ($600)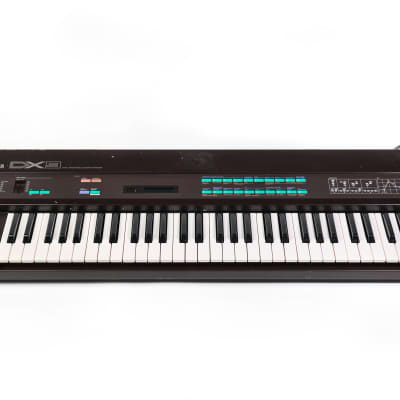 Yamaha DX9 ($386)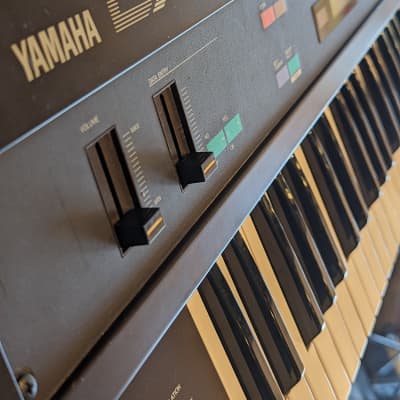 (16421) Yamaha DX9 Keyboard ($450)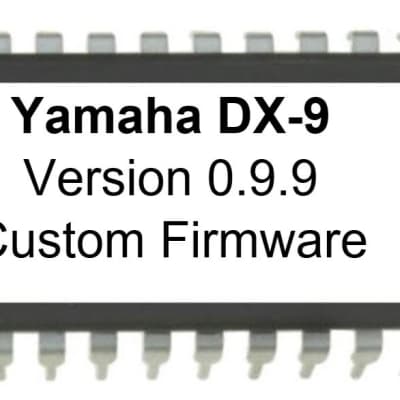 Yamaha DX9 - Version 0.9.9 OS Upgrade Firmware Update convert to DX-7 from DX-9 ($22.44)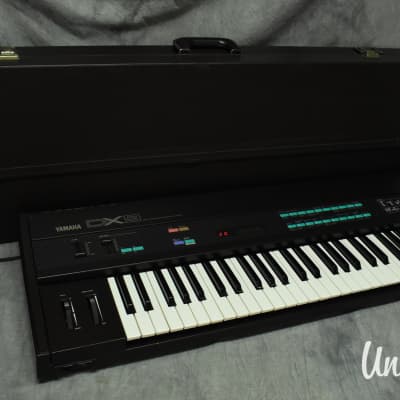 Yamaha DX9 Digital Programmable Algorithm Synthesizer in Very Good Condition ($550)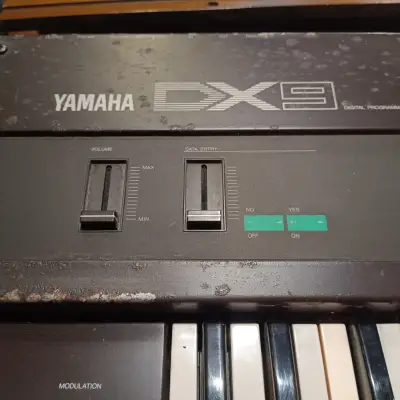 Yamaha DX9 ($426.39)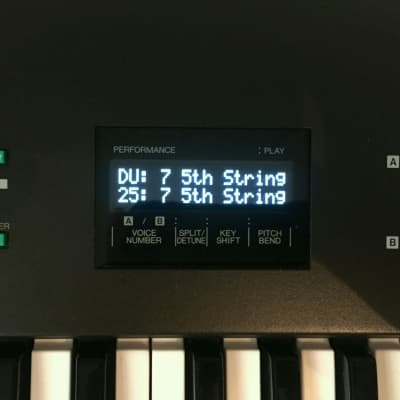 OLED Display Upgrade - Yamaha TX7 - DX7 - DX9 - DX11 - DX21 - FB-01 ($164.07)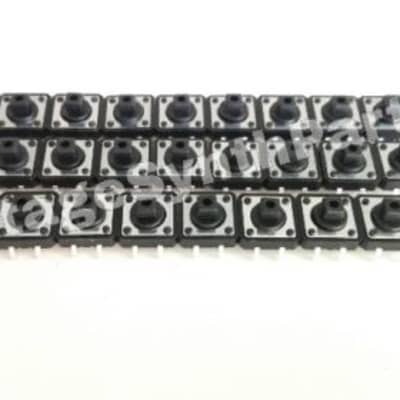 Pushbutton Tact Switches Full Set Of 26 for Yamaha Dx-9 Micro Switch Dx9 ($16.82)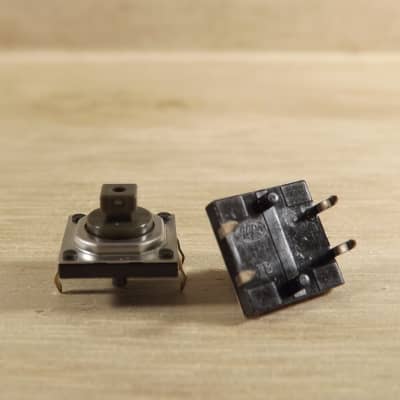 Kit of 26 ALPS ultra reliable switches for Yamaha DX9 ($25.49)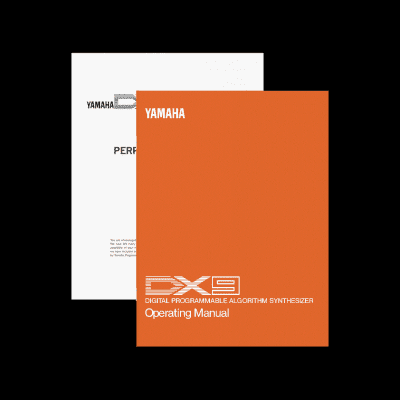 YAMAHA DX9 Operating Manual + Performance Notes | High quality 2020 Reprint ($28.11)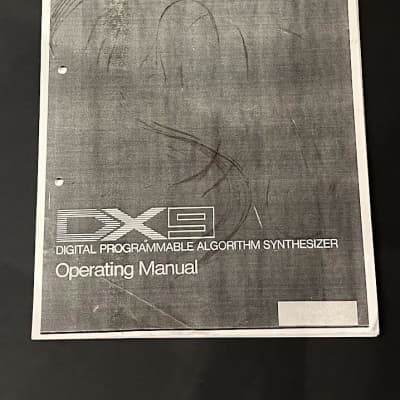 Yamaha DX9 Digital Programmable Algorithm Synthesizer Operating Manual ($29.95)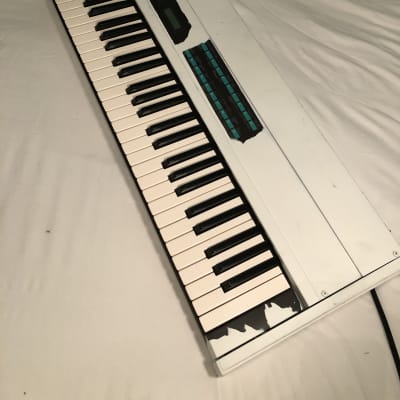 Yamaha DX9 ($350)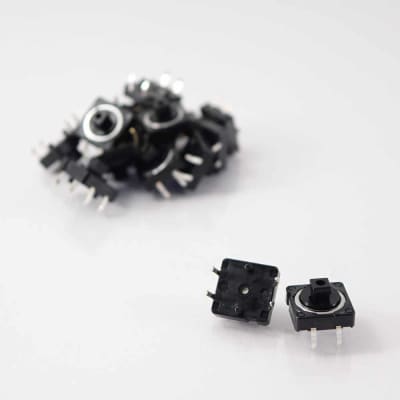 Yamaha DX9 Komplettset 26 Taster ($20.25)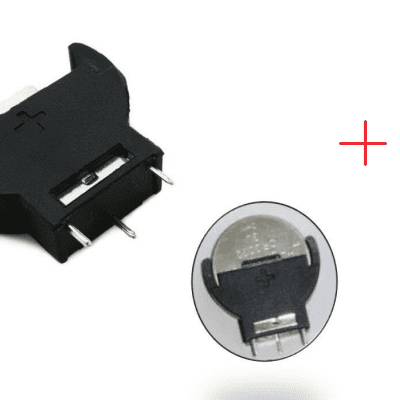 Yamaha DX7 DX7 II DX9 DX27 DX100 TG77 SY77 TX802 TX7 - Battery Replacement ($11.19)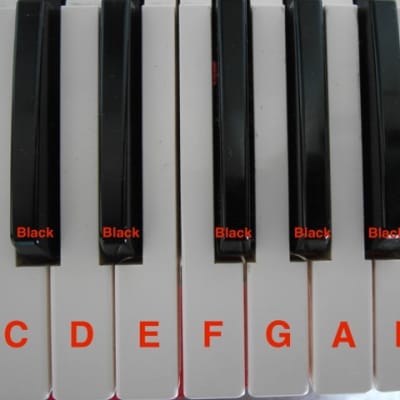 Yamaha Touche Clé DX27 DX 21 CS CE Series DX9 SK20 CS5 Replacement original Key ($6.64)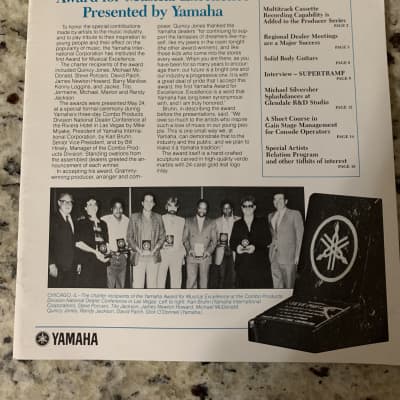 Yamaha Sample & Hold Magazine DX7 DX9 SBG200 SC300T 1984 ($22)
KORG DW6000 - KPR-77 - POLY-61 - YAMAHA DX7 - DX9 - KX8 10 tact switches OMRON8 ($11.08)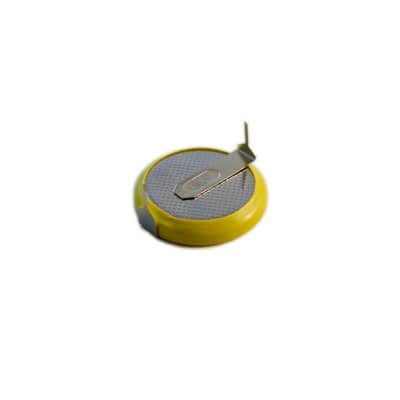 Yamaha - YS Series , DX9 , MCS2 - Battery ($4.99)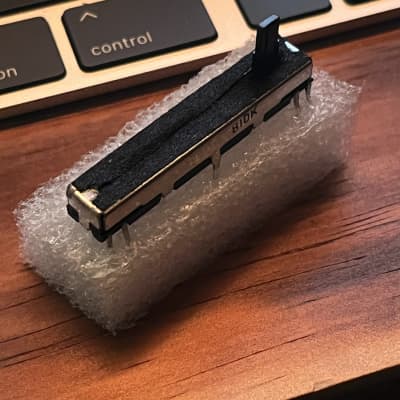 NEW Yamaha Replacement Data Slider for DX7, DX9, DX11, DX21, DX27, DX100 ($17.95)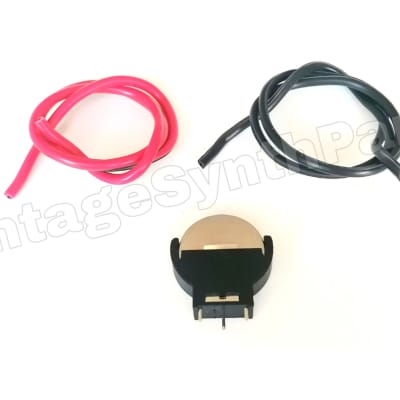 YAMAHA dx7, dx7 II, dx9, dx27, dx100 tg77 sy77 tx802 tx7 - Battery Replacement fix ($11.19)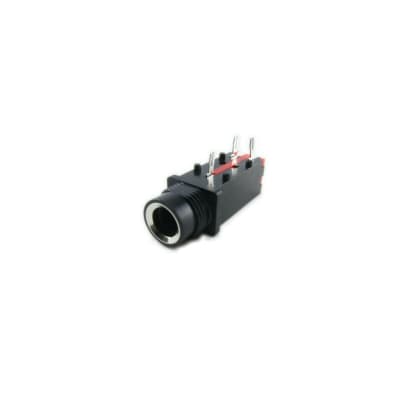 Yamaha - DX7,DX9,DX21,DX27,RX-series - Phone jack ($6.90)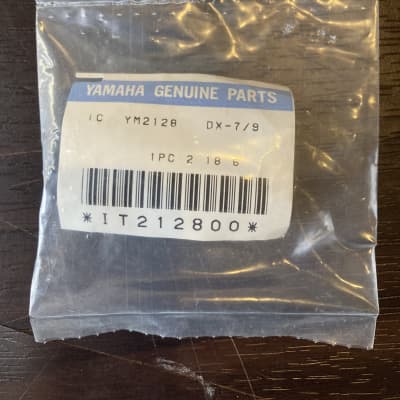 Yamaha YM2128 IC for DX7/DX9 New Old Stock ($140)
Yamaha YM2129 IC for DX7/DX9 New Old Stock ($140)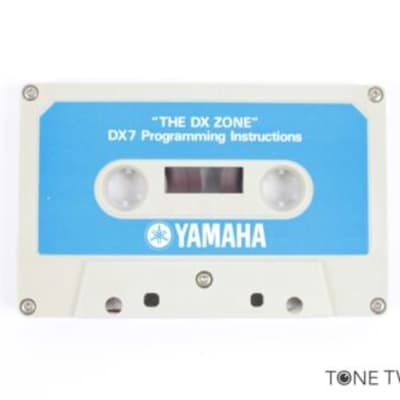 Yamaha The DX Zone DX7 DX9 Programming Instructions Tape VINTAGE SYNTH DEALER 1 ($29.99)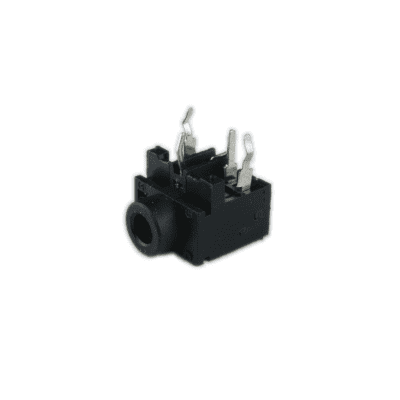 KX1/5 , v50 , SY77/99 , DX7/9 ($5.90)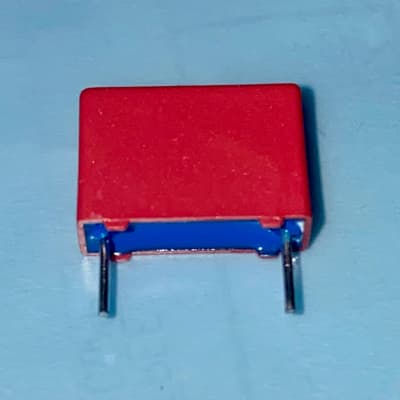 ⚠️Fire Hazard dx7 safety cap replacement "For The Yamaha DX7" or "Dx9" original model 0.022uf capacitor ($14.99)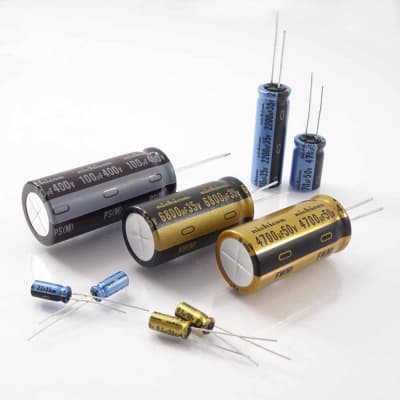 Recapping Set PSU for Yamaha DX7,DX9 ($18.34)