The DX100 is a 4-operator FM synthesizer and is a keyboard version of the TX81Z. It has 8 FM algorithms available and is patch-compatible with the DX21, DX27, and TX81Z. It has pegs for connecting a guitar strap for live play and can be powered with 6 "C" batteries.
In spite of being one of the lower-end keyboards in the DX series it is known as a classic synthesizer due to its heavy use in Detroit techno and was used by Derrick May, Juan Atkins, and Kevin Saunderson.
Thanks to Paul Read for the service manual and schematics.
Specifications
Year Released: 1986
MSRP: $445.00
Keyboard: 49 mini keys
Polyphony: 8 notes
Preset Patches: 192
User Patches: 24
Screen: 16 character LCD
Dimensions: 628 mm x 218 mm x 75 mm
Weight: 2.7 kg (with batteries)
User Demo Videos
Rating
Sound Samples
WAV samples are available on freewavesamples.com.
File Downloads
Yamaha DX27 and DX100 Voice Programming Guide
Yamaha DX27 and DX100 Service Manual
Yamaha DX27 and DX100 Schematics
Items for Sale on Reverb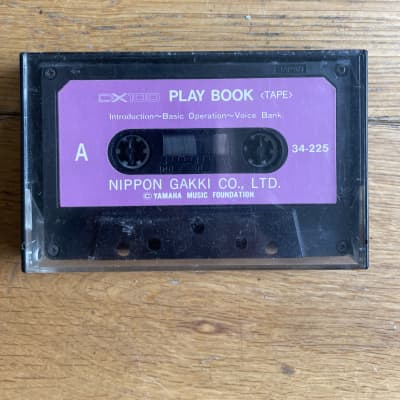 Yamaha DX100 Play Book Cassette Tape ($26.50)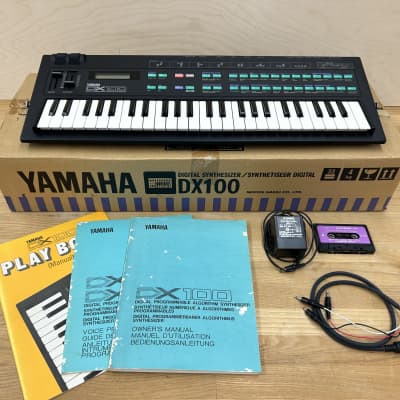 Yamaha DX100 4-operator FM Synthesizer - Closet Classic in Original Box ($425)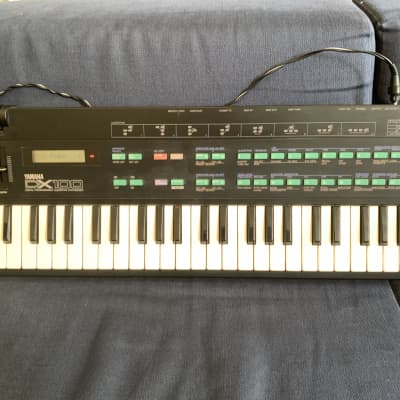 Yamaha DX100 Programmable Algorithm Synthesizer 1985 - Black ($624.16)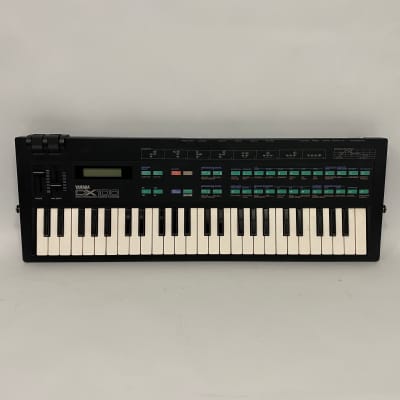 Yamaha DX100 with Travel Case ($488)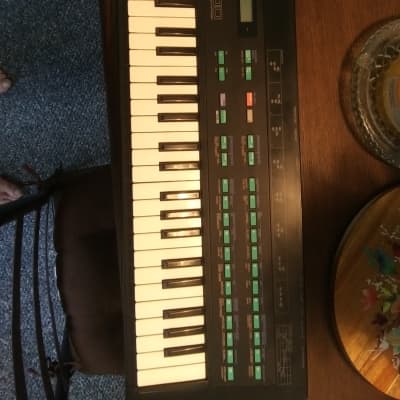 Yamaha DX100 Programmable Algorithm Synthesizer ($450)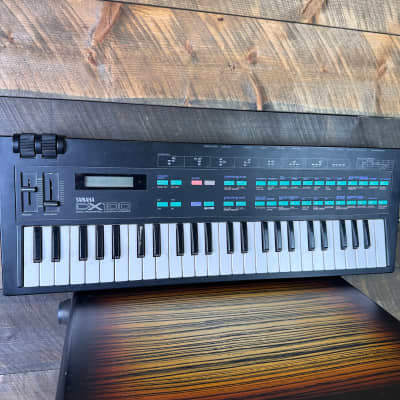 Yamaha DX100 Programmable Algorithm Synthesizer 1980's ($450)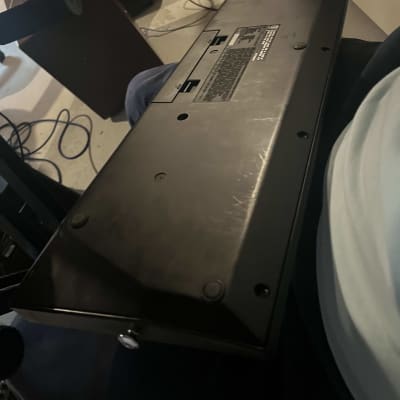 Yamaha DX100 Programmable Algorithm Synthesizer 1985 - Black ($400)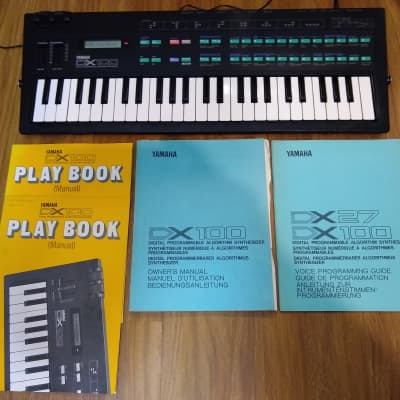 Yamaha DX100 Programmable Algorithm Synthesizer - Message Me for a Shipping Estimate ($749.99)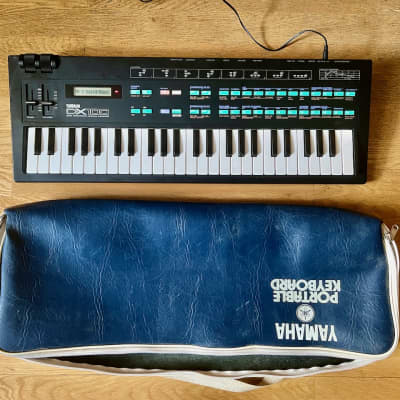 Yamaha DX-100 Digital FM Synthesizer + Original soft case + UK Power Supply ($656.09)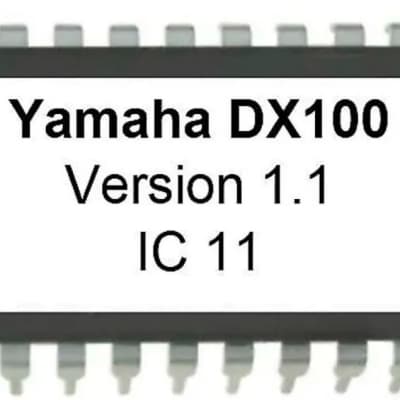 Yamaha DX-100 Version 1.1 Firmware OS Update Upgrade EPROM for DX100 Synthesizer ($16.97)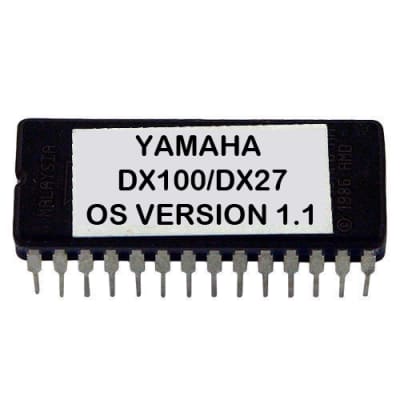 Yamaha Dx100 / Dx27 Firmware Os Version 1.1 Dx 100 Dx 27 ($16.97)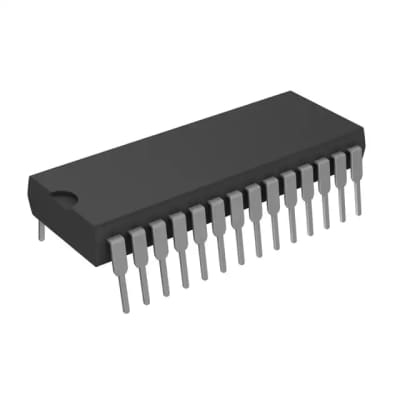 Yamaha DX100 OS v1.1 EPROM Upgrade Firmware KIT / Brand New Final Update ROM Chip ($19.99)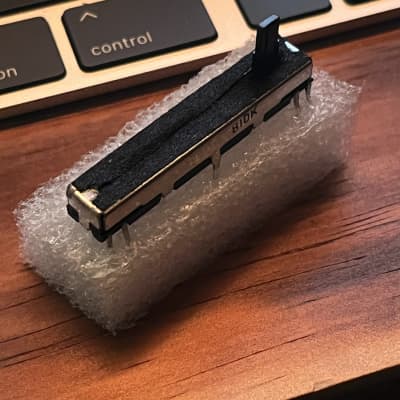 NEW Yamaha Replacement Data Slider for DX7, DX9, DX11, DX21, DX27, DX100 ($17.95)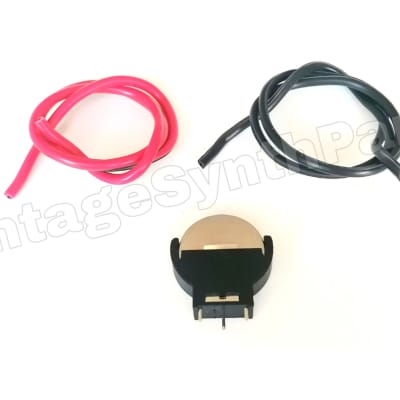 YAMAHA dx7, dx7 II, dx9, dx27, dx100 tg77 sy77 tx802 tx7 - Battery Replacement fix ($11.29)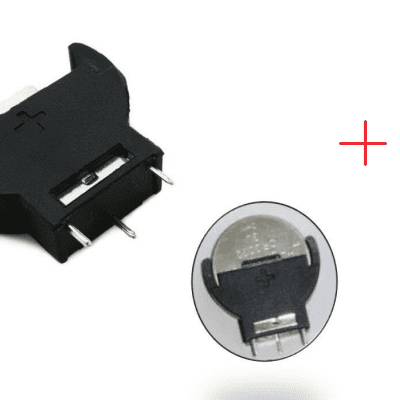 Yamaha DX7 DX7 II DX9 DX27 DX100 TG77 SY77 TX802 TX7 - Battery Replacement ($11.29)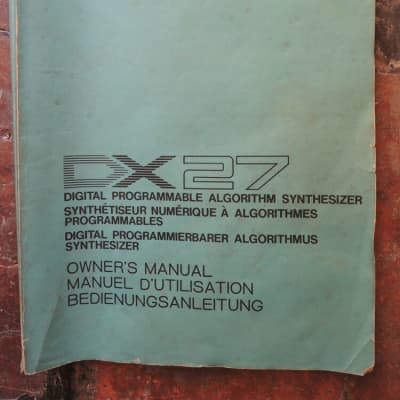 Original YAMAHA 80' DX100 DX 27 Owner manual UK English DE FR ($13.62)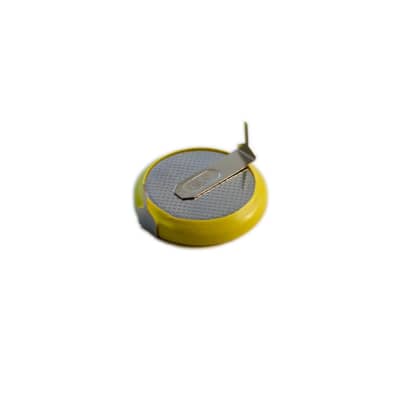 Yamaha - PF-70/80 , MCS2 MIDI Control Station , FB01 , DX100 - New Battery ($4.99)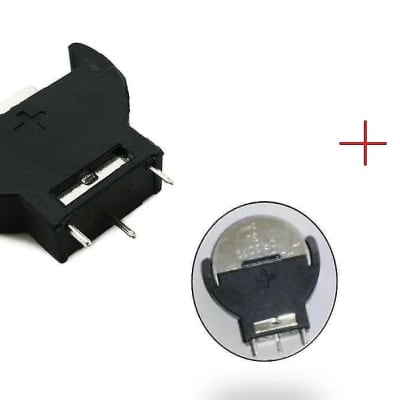 Yamaha PF-70/80 , MCS2 MIDI Control Station , FB01 , DX100 - Battery 3V Replacement Repair Fix ($11.29)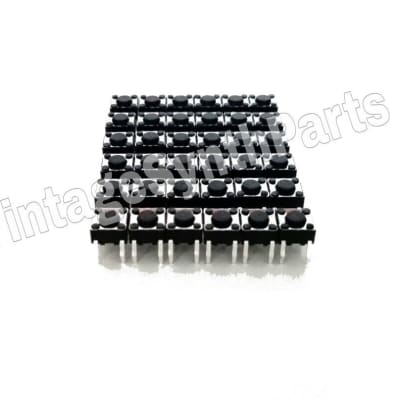 Pushbuttons Tact Switches Full Set Of 36 for Yamaha Dx-27 Dx27 / Dx-100 Dx-100 Micro Switch ($12.94)
Power Supply Replacement for YAMAHA DX100 KEYBOARD ADAPTER UK 12V ($14.35)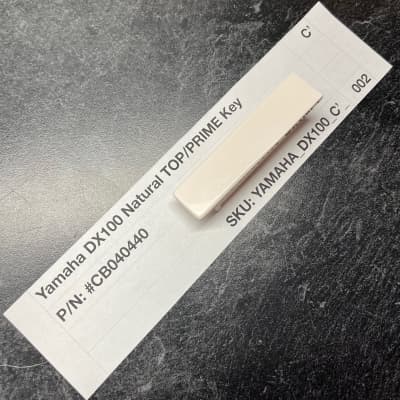 ORIGINAL Yamaha Replacement Natural TOP C Key (Yamaha NB824200 Keybed Assembly) (CB040440) for DX100, CS01 ($17.95)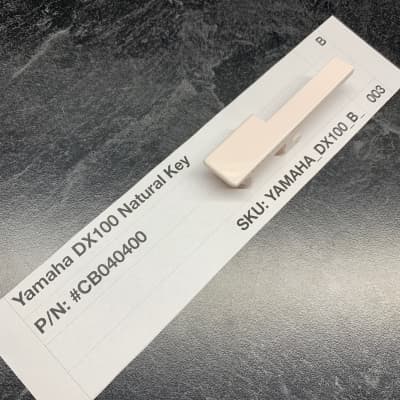 ORIGINAL Yamaha Replacement B Key (Yamaha NB824200 Keybed Assembly) (CB040400) for DX100, CS01 ($8.95)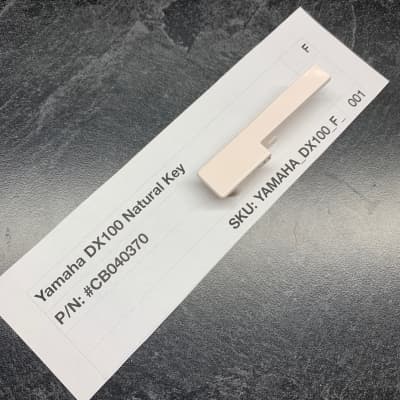 ORIGINAL Yamaha Replacement F Key (Yamaha NB824200 Keybed Assembly) (CB040370) for DX100, CS01 ($8.95)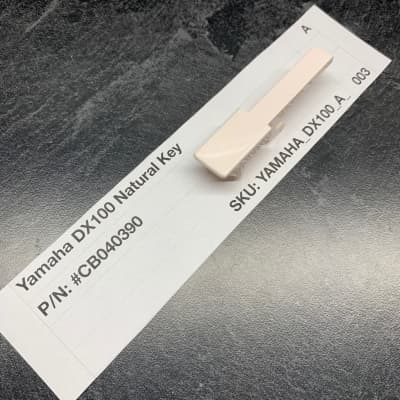 ORIGINAL Yamaha Replacement A Key (Yamaha NB824200 Keybed Assembly) (CB040440) for DX100, CS01 ($8.95)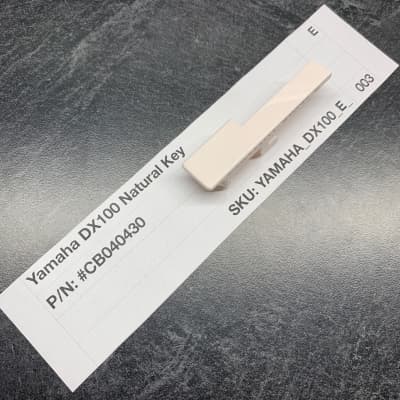 ORIGINAL Yamaha Replacement E Key (Yamaha NB824200 Keybed Assembly) (CB040430) for DX100, CS01 ($8.95)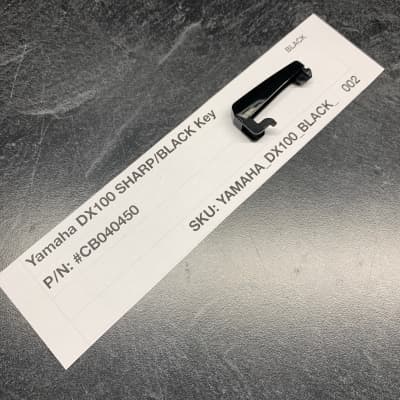 ORIGINAL Yamaha Replacement SHARP/BLACK Key (Yamaha NB824200 Keybed Assembly) (CB040450) for DX100, CS01 ($6.95)
ORIGINAL Yamaha Replacement G Key (Yamaha NB824200 Keybed Assembly) (CB040380) for DX100, CS01 ($8.95)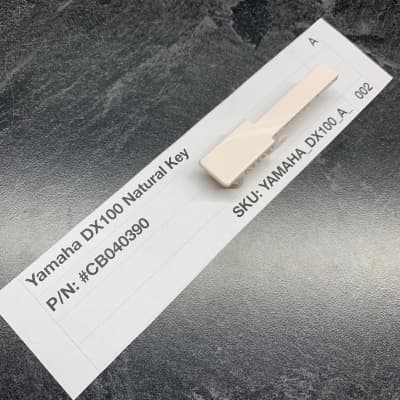 ORIGINAL Yamaha Replacement A Key (Yamaha NB824200 Keybed Assembly) (CB040440) for DX100, CS01 ($8.95)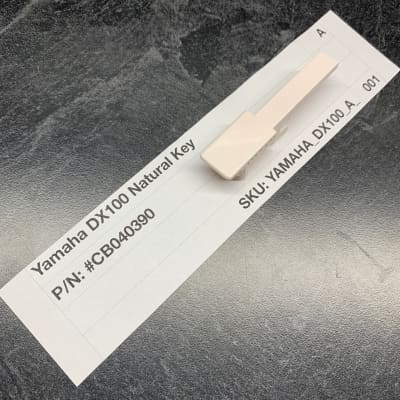 ORIGINAL Yamaha Replacement A Key (Yamaha NB824200 Keybed Assembly) (CB040440) for DX100, CS01 ($8.95)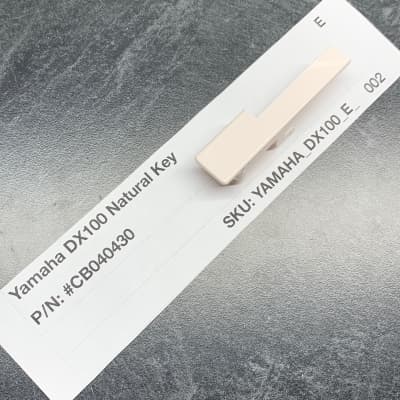 ORIGINAL Yamaha Replacement E Key (Yamaha NB824200 Keybed Assembly) (CB040430) for DX100, CS01 ($8.95)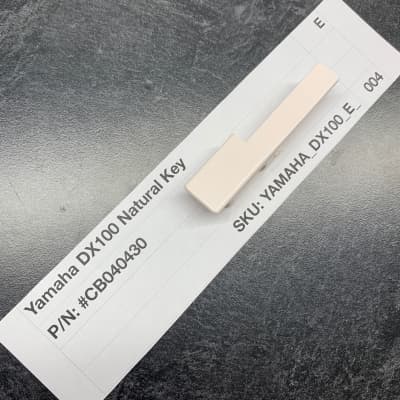 ORIGINAL Yamaha Replacement E Key (Yamaha NB824200 Keybed Assembly) (CB040430) for DX100, CS01 ($8.95)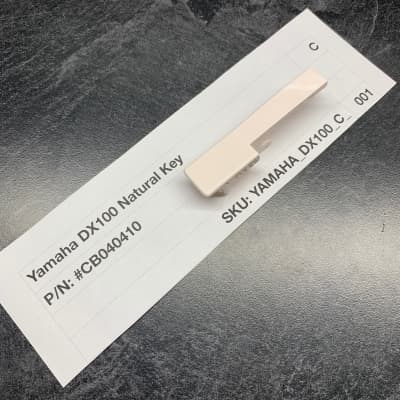 ORIGINAL Yamaha Replacement C Key (Yamaha NB824200 Keybed Assembly) (CB040410) for DX100, CS01 ($8.95)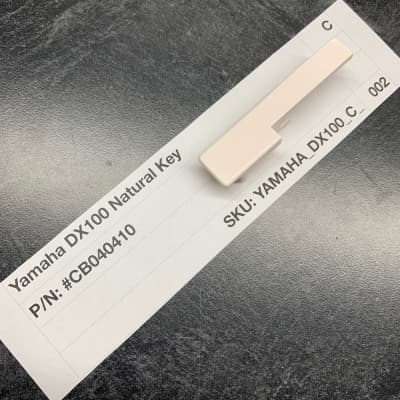 ORIGINAL Yamaha Replacement C Key (Yamaha NB824200 Keybed Assembly) (CB040410) for DX100, CS01 ($8.95)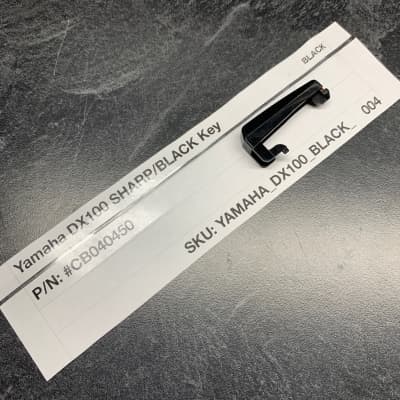 ORIGINAL Yamaha Replacement SHARP/BLACK Key (Yamaha NB824200 Keybed Assembly) (CB040450) for DX100, CS01 ($6.95)
ORIGINAL Yamaha Replacement D Key (Yamaha NB824200 Keybed Assembly) (CB040420) for DX100, CS01 ($8.95)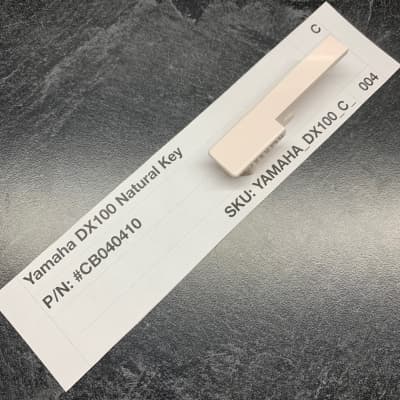 ORIGINAL Yamaha Replacement C Key (Yamaha NB824200 Keybed Assembly) (CB040410) for DX100, CS01 ($8.95)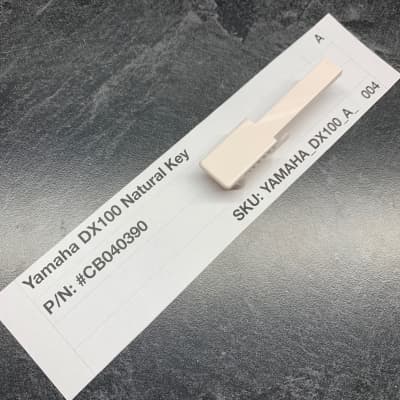 ORIGINAL Yamaha Replacement A Key (Yamaha NB824200 Keybed Assembly) (CB040440) for DX100, CS01 ($8.95)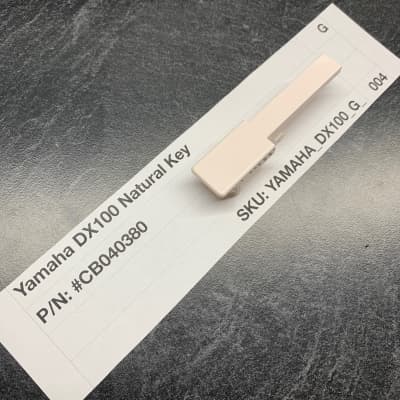 ORIGINAL Yamaha Replacement G Key (Yamaha NB824200 Keybed Assembly) (CB040380) for DX100, CS01 ($8.95)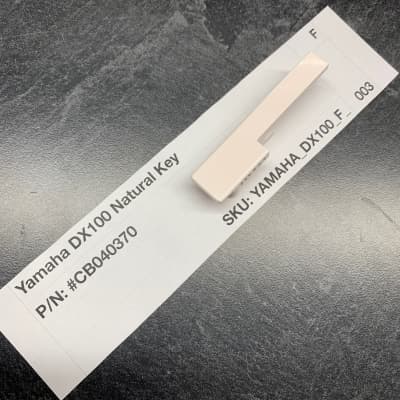 ORIGINAL Yamaha Replacement F Key (Yamaha NB824200 Keybed Assembly) (CB040370) for DX100, CS01 ($8.95)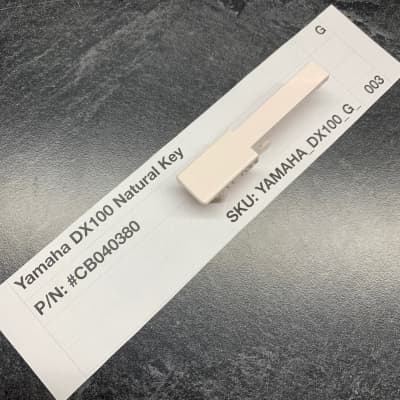 ORIGINAL Yamaha Replacement G Key (Yamaha NB824200 Keybed Assembly) (CB040380) for DX100, CS01 ($8.95)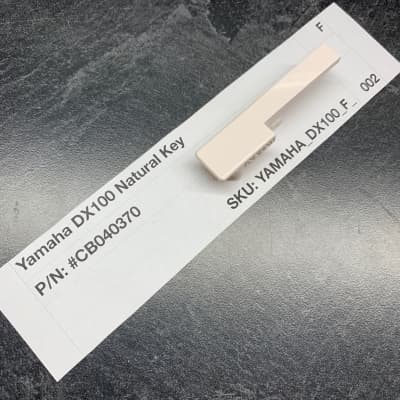 ORIGINAL Yamaha Replacement F Key (Yamaha NB824200 Keybed Assembly) (CB040370) for DX100, CS01 ($8.95)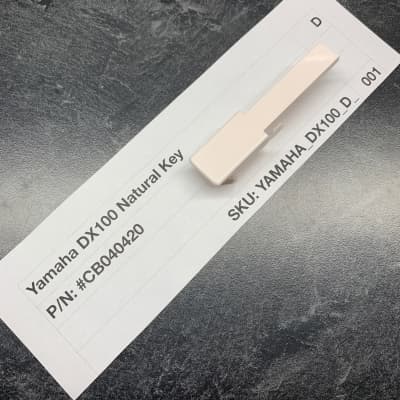 ORIGINAL Yamaha Replacement D Key (Yamaha NB824200 Keybed Assembly) (CB040420) for DX100, CS01 ($8.95)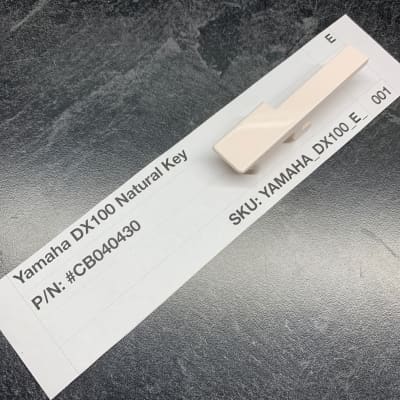 ORIGINAL Yamaha Replacement E Key (Yamaha NB824200 Keybed Assembly) (CB040430) for DX100, CS01 ($8.95)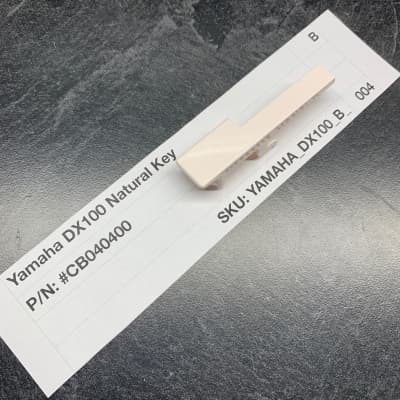 ORIGINAL Yamaha Replacement B Key (Yamaha NB824200 Keybed Assembly) (CB040400) for DX100, CS01 ($8.95)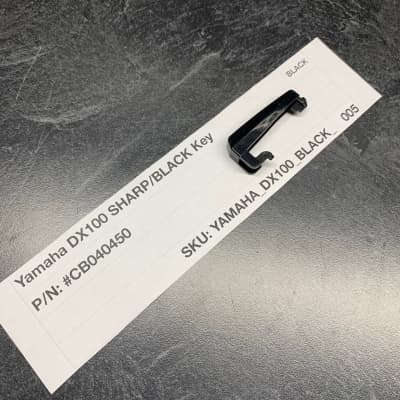 ORIGINAL Yamaha Replacement SHARP/BLACK Key (Yamaha NB824200 Keybed Assembly) (CB040450) for DX100, CS01 ($6.95)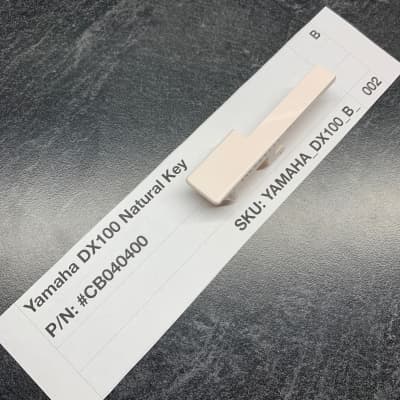 ORIGINAL Yamaha Replacement B Key (Yamaha NB824200 Keybed Assembly) (CB040400) for DX100, CS01 ($8.95)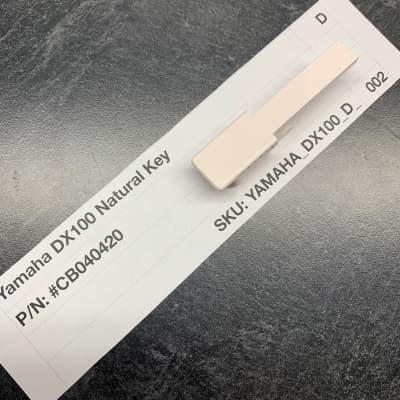 ORIGINAL Yamaha Replacement D Key (Yamaha NB824200 Keybed Assembly) (CB040420) for DX100, CS01 ($8.95)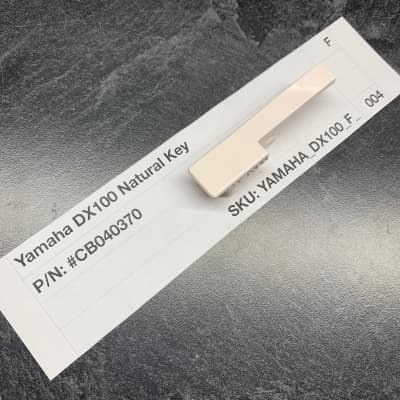 ORIGINAL Yamaha Replacement F Key (Yamaha NB824200 Keybed Assembly) (CB040370) for DX100, CS01 ($8.95)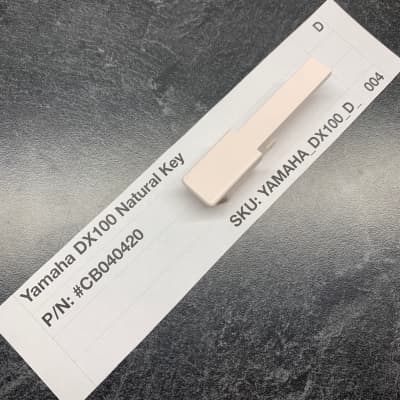 ORIGINAL Yamaha Replacement D Key (Yamaha NB824200 Keybed Assembly) (CB040420) for DX100, CS01 ($8.95)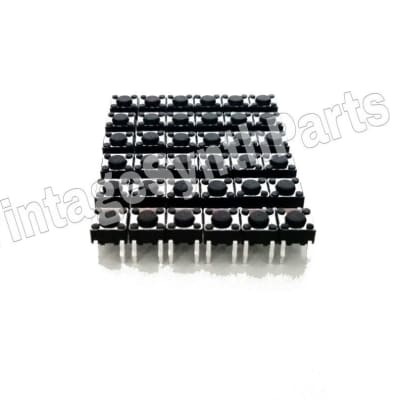 Pushbuttons Tact Switches Full Set Of 36 for Yamaha Dx-27 / DX-100 Micro Switch DX27 DX100 ($12.94)