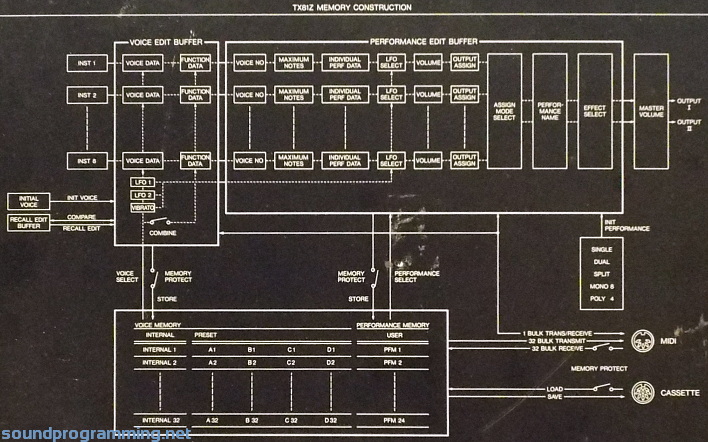 The TX81Z is a 1-unit rackmount FM synthesizer first released in 1986. It uses four operators and can use other waveforms than sine, 8 in total, and was the first FM synthesizer to allow programming with alternate waveforms. It has 8 different algorithms available, unlike the 32 available on 6-operator FM synthesizers. A keyboard version was released as the Yamaha DX100.
It has 8 notes of polyphony and is 8-part multitimbral. It has 128 factory patches in 4 banks of 32 and also has a single bank of 32 user-programmable memories. It can load patches from Yamaha's DX21, DX27, DX100, and FB01 synthesizers. Though the DX9 is a four-operator FM synthesizer, its patches are not compatible.
The TX81Z also supports microtuning, with 11 ROM preset and 2 user-programmable intonations.
It is known to have been used by Astral Projection, Future Sound of London, Josh Wink, and Squarepusher.
ROM Revisions:
1.0 - 03-Dec-86 - Download
1.1 - 16-Jan-87
1.2 - ??-???-87
1.3 - 14-Feb-87 - Download
1.4 - 25-Mar-87 - Download
1.5 - 01-May-87 - Download
1.6 - 03-Feb-88 - Download
To check the firmware revision number of your TX81Z, power on the unit while holding both the left and right master volume buttons.
Specifications
Year Released: 1986
MSRP: $495.00
Polyphony: 8 notes
Preset Patches: 128
User Patches: 32
User Performances: 24
Screen: 16x2 Character Backlit LCD
Power Consumption: 8 watts
Dimensions: 480 x 282 x 45.2 mm
Weight: 3.4 kg
This is a 1-space rack unit.
User Demo Videos
Rating
Sound Samples
WAV samples are available on freewavesamples.com.
File Downloads
Yamaha TX81Z Service Bulletins
Items for Sale on Reverb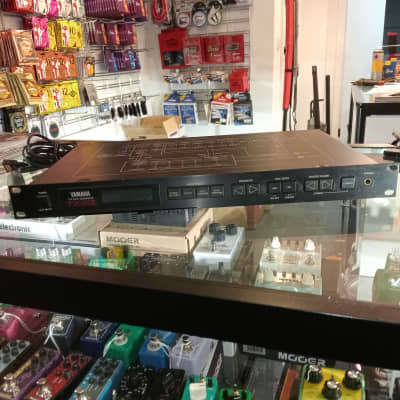 Yamaha TX81Z Rackmount FM Synthesizer ($240.64)
Yamaha TX81Z Rackmount FM Synthesizer ($240.64)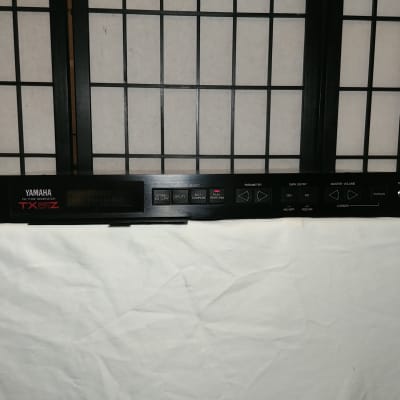 Yamaha TX81Z Rackmount FM Tone Generator 1987 - 1988 ($383.67)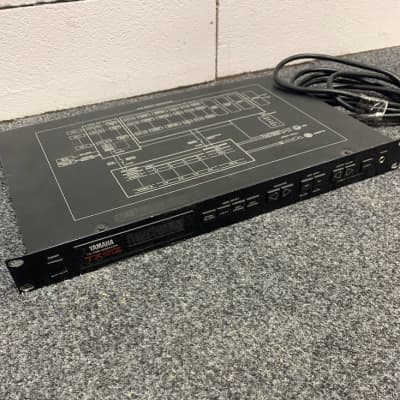 Yamaha TX81Z Rackmount FM Tone Generator 1987 - 1988 - Black ($300)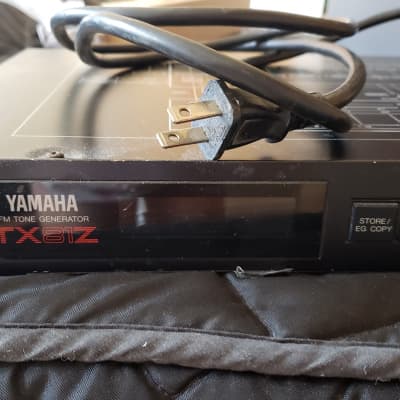 Yamaha TX81Z Synthesizer - Black ($268)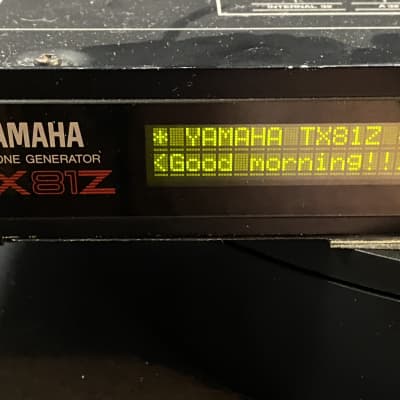 1988 • Yamaha TX81Z Rackmount FM Tone Generator DX11 DX21 DX27 ($276.79)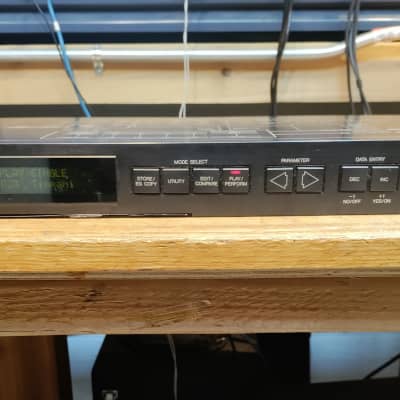 Yamaha TX81Z Rackmount FM Tone Generator SERVICED ($275)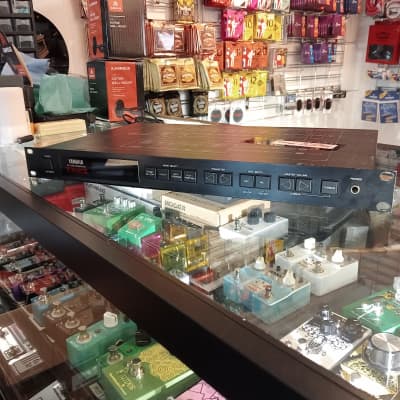 Yamaha TX81Z Rackmount FM Synthesizer ($272.36)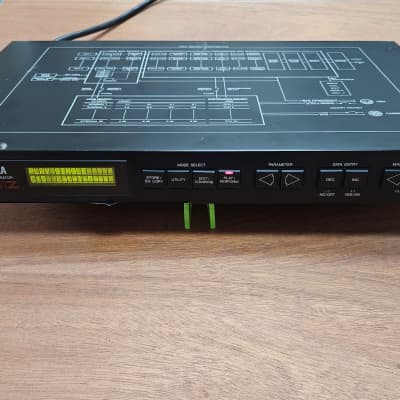 Yamaha TX81Z Rackmount FM synth ($230.66)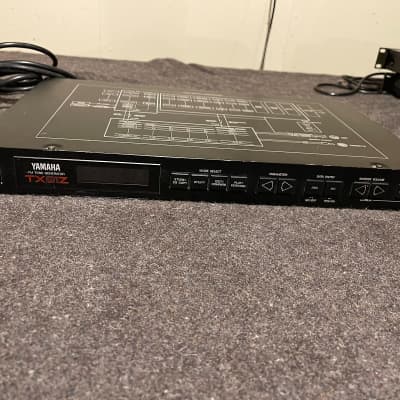 Yamaha TX81Z Rackmount FM Tone Generator 1987 - 1988 - Black ($275)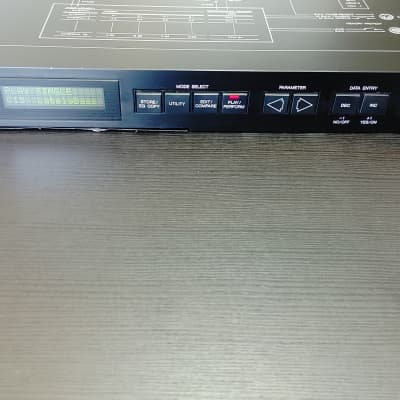 Yamaha TX81Z Rackmount FM Tone Generator 1987 - 1988 ($384.43)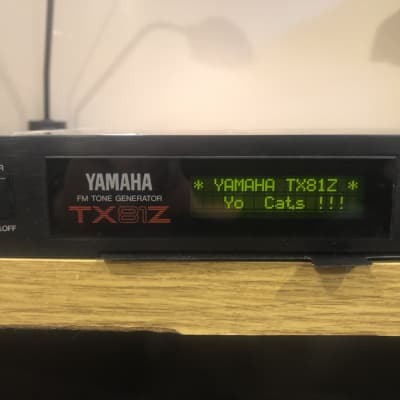 Yamaha TX81Z Rackmount FM Tone Generator ($270)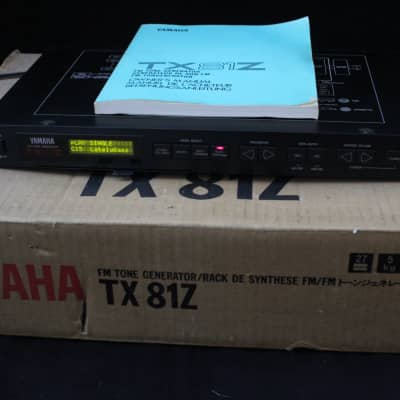 Yamaha TX81Z with original box and packaging ($382.51)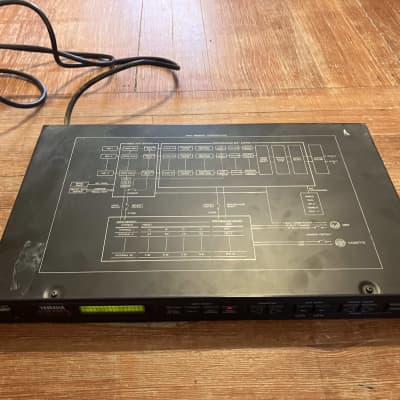 Yamaha TX81Z Rackmount FM Tone Generator 1987 - 1988 - Black ($350)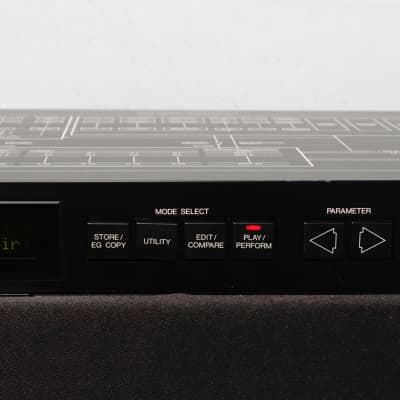 Yamaha TX81Z 4 Operator FM Synthesiser Sound Module 1U Rack Mount Synth - 100V ($275.12)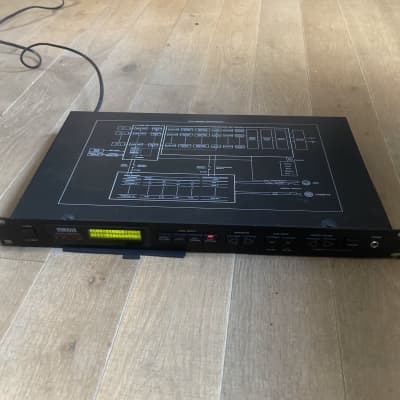 Yamaha TX81Z Rackmount FM Tone Generator / New internal battery ($336.38)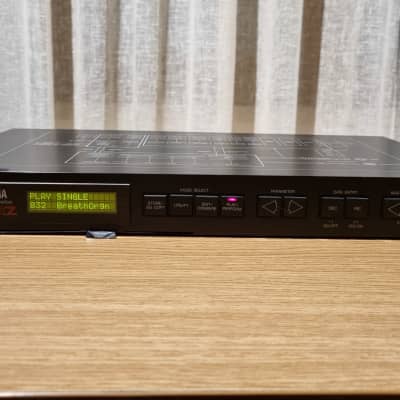 Yamaha TX81Z Rackmount FM Tone Generator 1987 - 1988 - Black ($675.02)
Yamaha TX81Z Owned by Cold Cave ($225)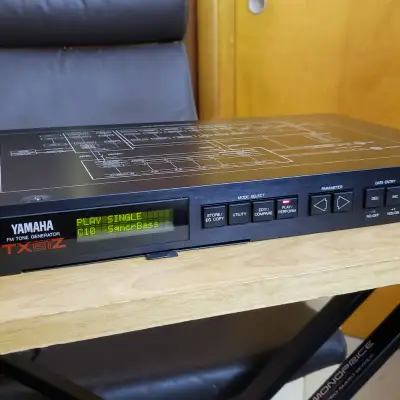 Yamaha TX81Z Rackmount FM Tone Generator 1987 - 1988 ($225)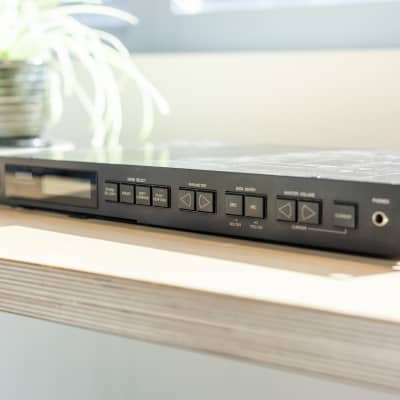 Yamaha TX81Z - New Battery - Works Great! ($239)
Yamaha TX81Z ($200)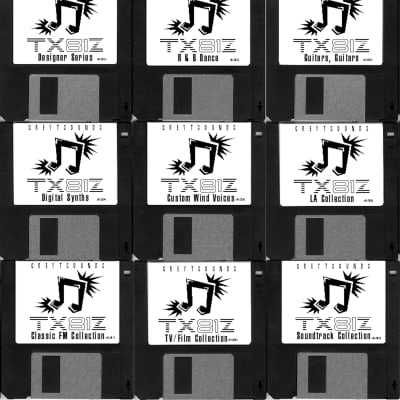 Greytsounds Yamaha TX81Z Synth Patches - 9 Bank Set - Digital Download ($30)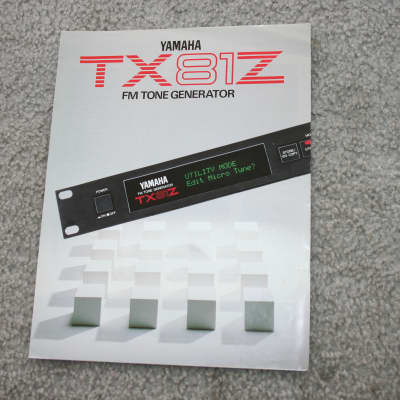 Yamaha TX81Z FM Tone Generator Synthesizer brochure catalog - includes presets list ($24.99)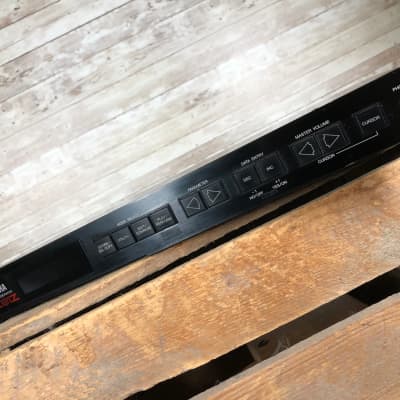 Yamaha TX81Z FM Tone Generator ($199)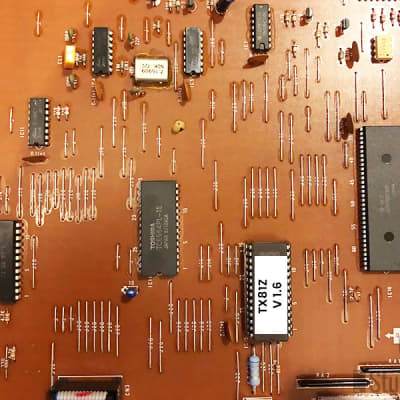 Yamaha TX81Z V1.6 OS EPROM! NEW! ($18.99)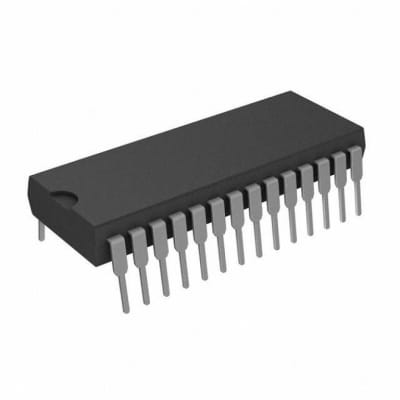 Yamaha TX81Z OS version 1.6 EPROM Firmware Upgrade KIT / Brand New ROM Final Update Chip ($19.99)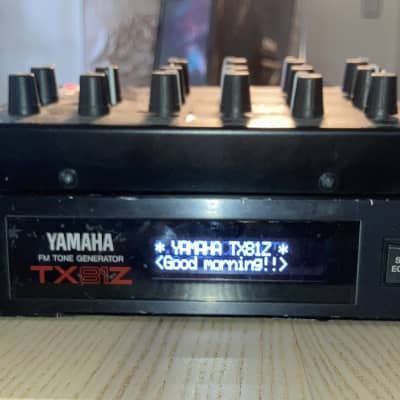 Yamaha Tx81z + Stereoping controller ($700)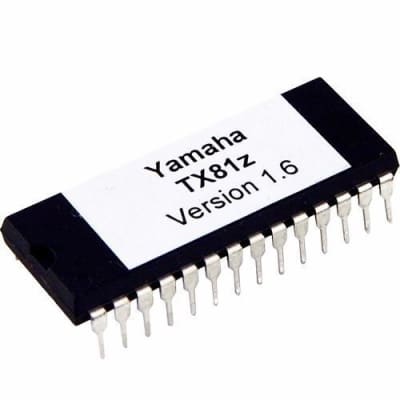 Yamaha TX81z Firmware Version 1.6 Latest OS Upgrade Update Eprom ($14.63)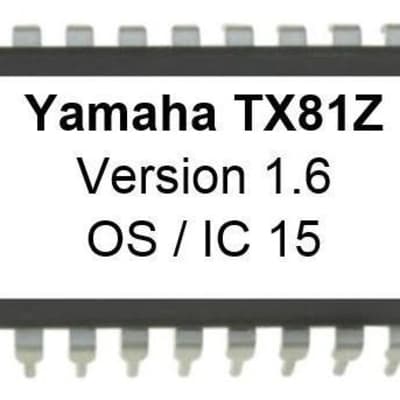 Yamaha TX81z Firmware Version 1.6 Latest OS Upgrade Update Eprom ($14.57)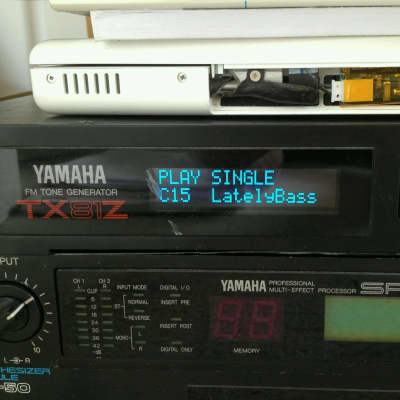 OLED Display Upgrade - TX81Z - MJC-8 - SPX90 ($164.07)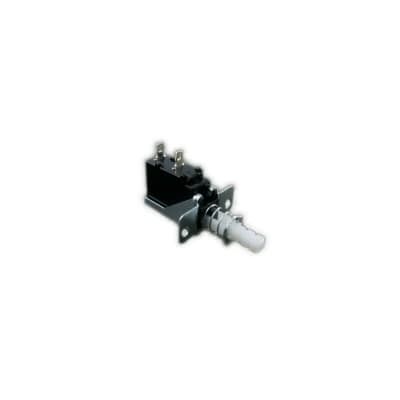 Yamaha - SPX-90 , SPX-90 II , TX81Z , PF85 - Power Switch ($9.90)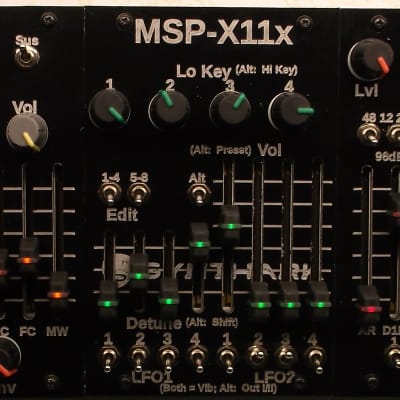 SynthArk MSP-X11x for Yamaha DX11, TX81z, etc ($384)