The Yamaha TX816 is a rackmount chassis containing 8 TF1 modules, each of which is a full 6-operator Yamaha DX7 FM synth engine. It was meant for creating complex, high-polyphony studio arrangements and wide, rich layers. It was also sold with only two modules installed as the TX216.
Specifications
Year Released: 1985
MSRP: $5495.00
Polyphony: 128 notes
Power Consumption: 70 watts
Dimensions: 480 mm x 176 mm x 346 mm
Weight: 12 kg
This is a 4-space rack unit.
User Demo Videos
Rating
File Downloads
Yamaha TX816 Performance Notes (4 of 4)
Yamaha TX816 Performance Notes (1 of 4)
Yamaha TX816 Performance Notes (2 of 4)
Yamaha TX816 Performance Notes (3 of 4)
Yamaha TX216 and TX816 Operations Directory
Yamaha TX816 and TX216 Brochure
Items for Sale on Reverb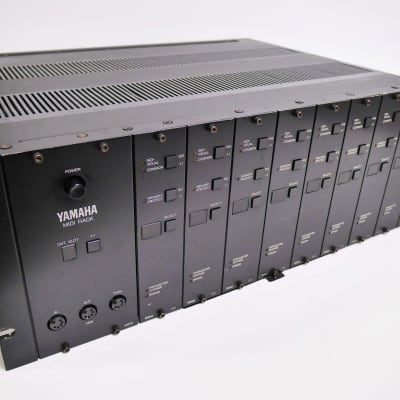 YAMAHA TX816 ($2,485.55)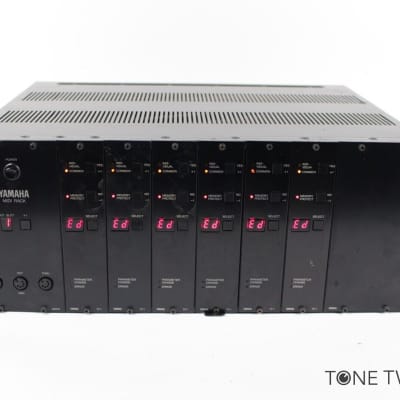 Yamaha TX816 FM Synthesizer Rack dx7 module tx Refurbished VINTAGE SYNTH DEALER ($1,455.99)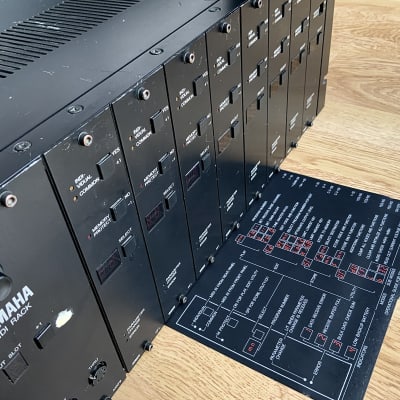 Yamaha TX816 8-Module FM Synthesizer 1984 - Black ($1,575.04)
Yamaha TX816 8-Module Blank Panel ($29)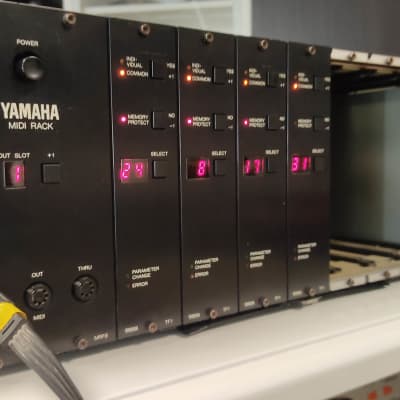 Yamaha TX816, avec 4 Modules TF1/DX7 ($955.15)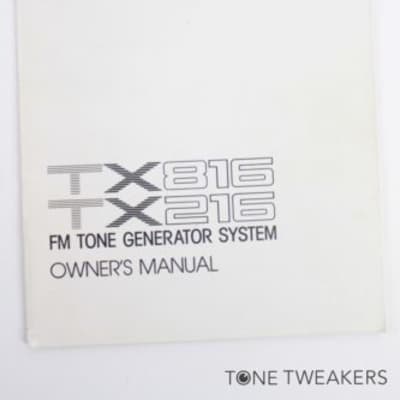 YAMAHA TX816 TX216 OWNERS MANUAL Sound Module VINTAGE SYNTH DEALER ($74.99)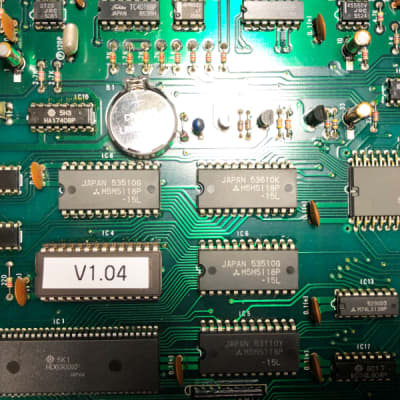 Yamaha TX816 TF-1 Module V1.04 OS EPROM! NEW! ($18.99)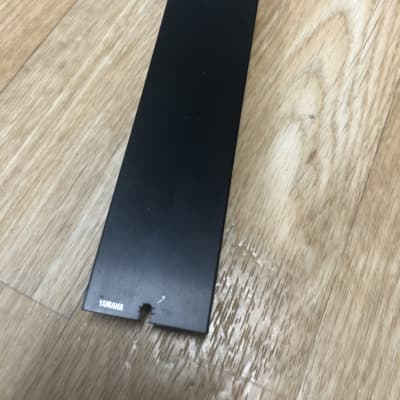 Yamaha TX816 TX216 blank panel ($19)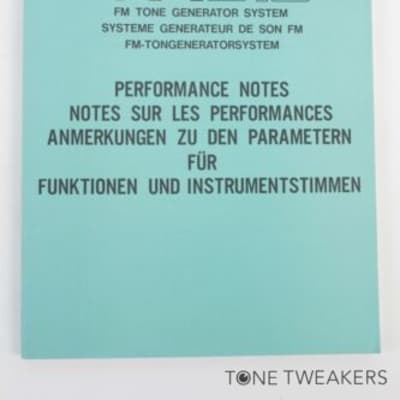 YAMAHA TX816 PERFORMANCE NOTES Manual Book Sounds Patches VINTAGE SYNTH DEALER ($74.99)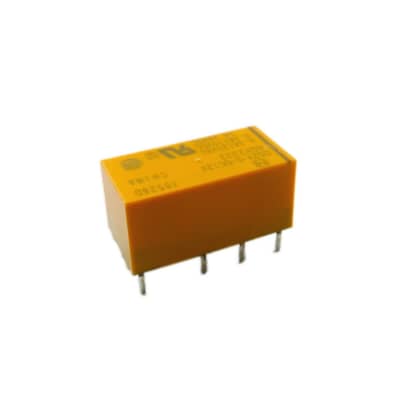 Yamaha - TX816 , TF-1 , CLP-611/860/950 , CVP-85/103 , CVP-83S , DX1 - Relay for Audio signal ($12)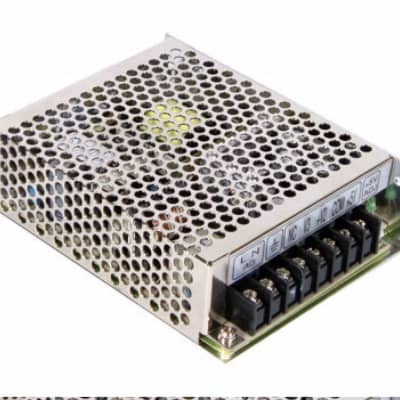 Upgraded Power supply Triple Output 5V 5A 15V 5 15 Volt for Yamaha TX816 TX 816 ($59.95)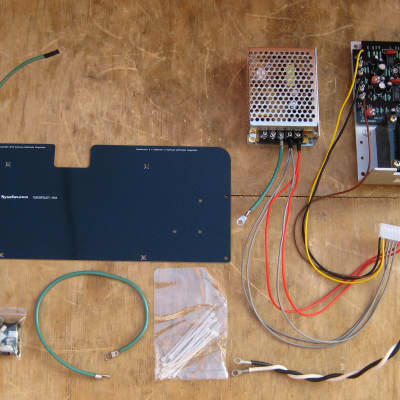 Synclav com Synclavier Power Supply Replacement/Upgrade for Yamaha TX216/TX816 ($185)
Yamaha TF1 Module firmware version IN0104-2 Tx812 Tx816 Factory OS Eprom Rom ($16.82)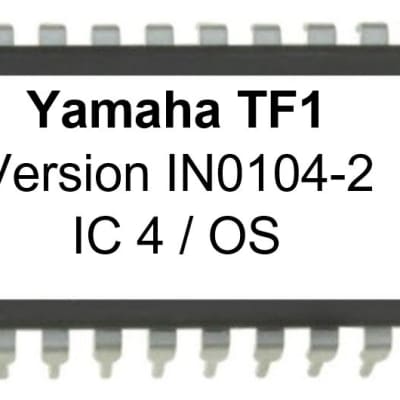 Yamaha TF1 - Version IN0104-2 Factory firmware Tx812 Tx816 TF-1 ($16.82)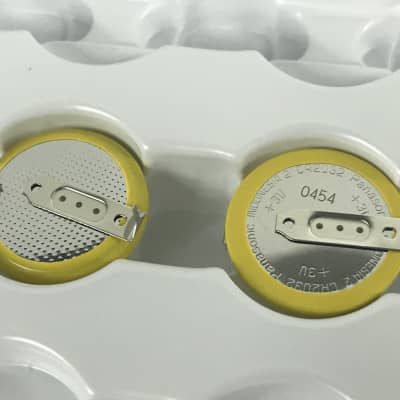 Panasonic CR-2032 3V lithium battery solder pin for Yamaha DX7 DX7II FD S TX816 TX7 TX802 TF1 ($12.99)