The TX7 is a tabletop version of the Yamaha DX7 synthesizer. It cannot be edited from the front panel and can only be edited via MIDI. This can be done via a PC, the PR-7 programmer, or a DX7.
Specifications
Year Released: 1984
MSRP: $925.00
Polyphony: 16 notes
User Patches: 32
Screen: 16 x 1 character LCD
Power Consumption: 12 watts
Dimensions: 351 mm x 50 mm x 241 mm
Weight: 2.3 kg
This is a tabletop module.
MIDI Connections: In, Out, Thru
User Demo Videos
Rating
File Downloads
Items for Sale on Reverb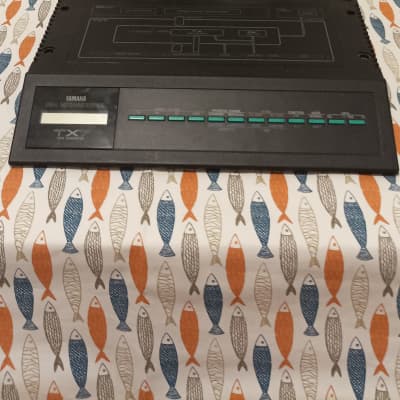 Yamaha TX-7 FM Synthesizer ($317.75)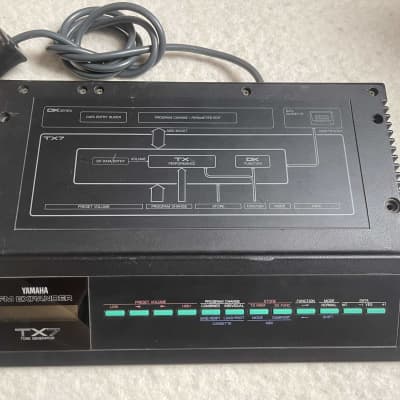 Yamaha TX7 FM Synthesizer Expander 1985 - Black - DX7 module ($374.50)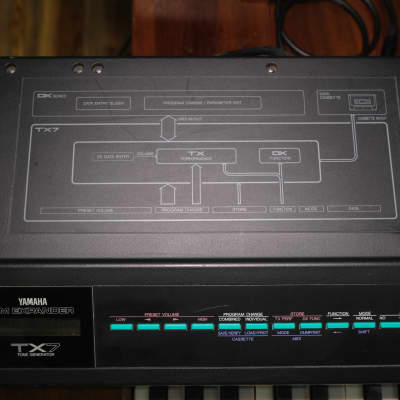 Yamaha TX7 FM Expander ($350)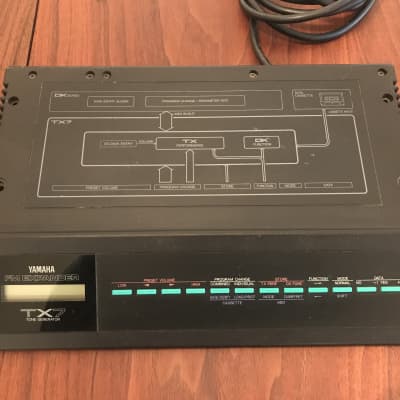 Yamaha TX7 FM Expander 1985 - Black ($347.81)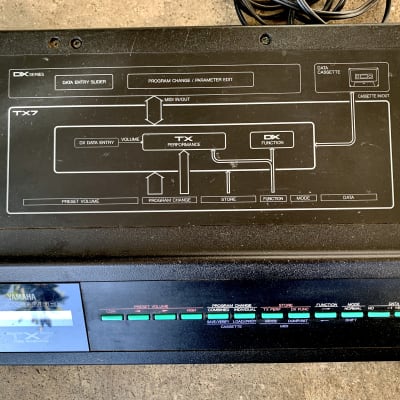 Yamaha TX7 FM Expander 1985 with original manual, Serial 00601 ($275)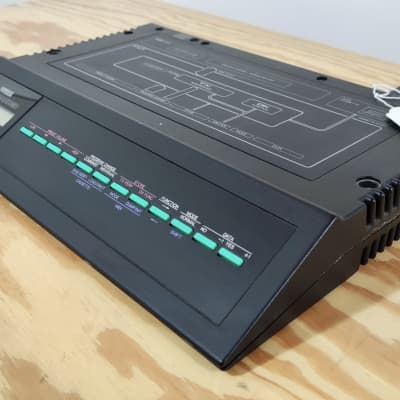 Yamaha TX7 FM Expander 1985 - Black (Serviced / Warranty) ($391.52)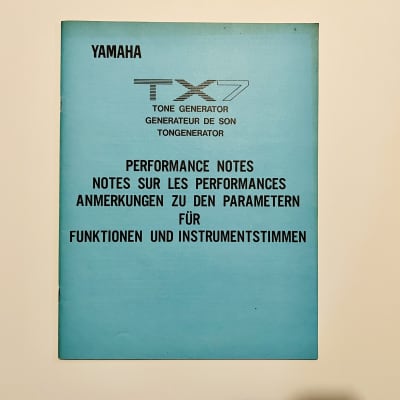 Yamaha TX7 - Performance Notes ($32.91)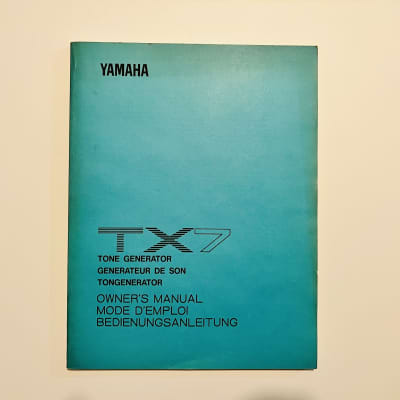 Yamaha TX7 - Owner's Manual EN-FR-DE ($55.61)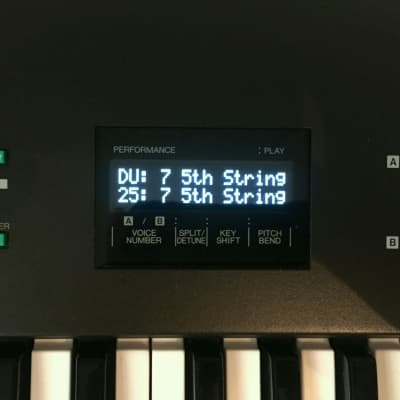 OLED Display Upgrade - Yamaha TX7 - DX7 - DX9 - DX11 - DX21 - FB-01 ($165.68)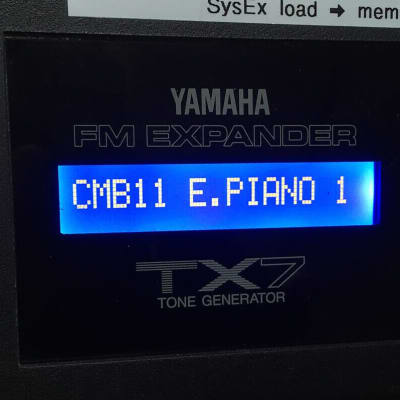 YAMAHA TX7 series LCD Display - Plug n Play, blue background and white characters, 14 pin connector ($89.65)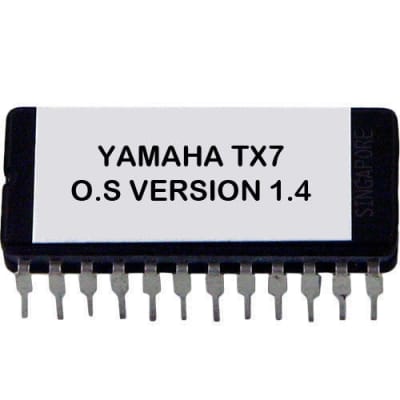 Yamaha TX7 Latest OS v1.4 Firmware Upgrade Update Chip TX-7 Eprom Rom ($16.97)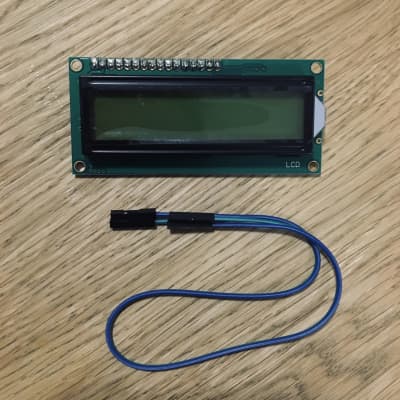 Yamaha TX7 Lcd Replacement 2017 ($34.05)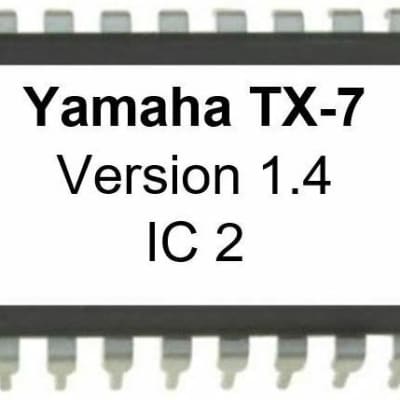 Yamaha TX7 FM Synthesizer Update OS Firmware chip TX-7 ($16.97)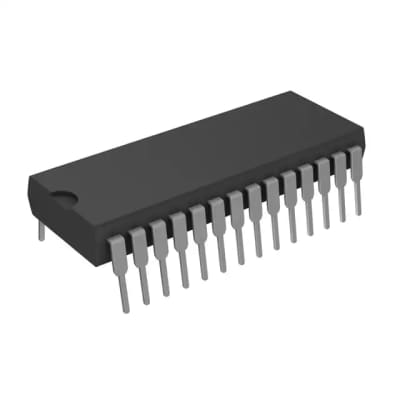 Yamaha TX7 version OS 1.4 EPROM Firmware Upgrade KIT / ROM Update Chip ($20)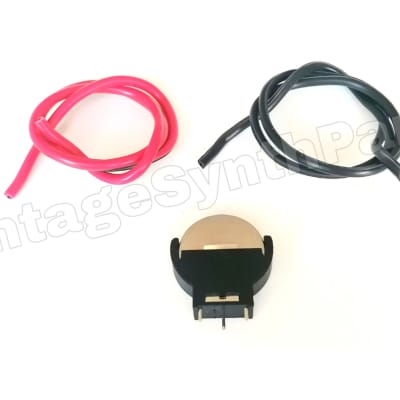 YAMAHA dx7, dx7 II, dx9, dx27, dx100 tg77 sy77 tx802 tx7 - Battery Replacement fix ($11.29)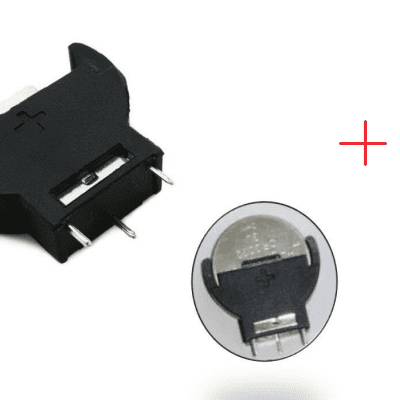 Yamaha DX7 DX7 II DX9 DX27 DX100 TG77 SY77 TX802 TX7 - Battery Replacement ($11.29)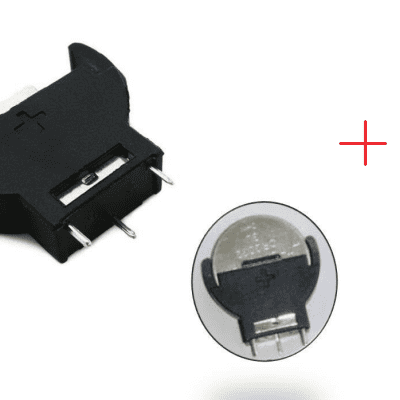 Replacement 3V Battery for Yamaha DX7 TX7 DX21 TG77 RX15 RX17 RX21 + many others ($11.29)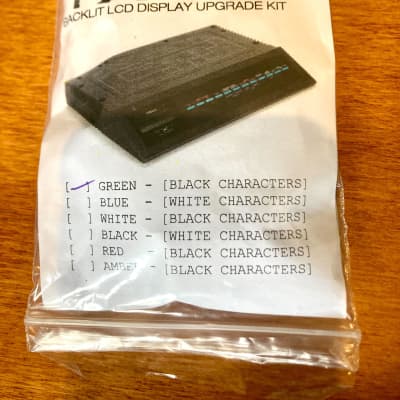 Plug and Play Backlit LCD mod for Yamaha TX7 . Contrast & Backlight adjusters. Pre-Assembled LCD Screen Upgrade 2021 - Color: Green ($90.79)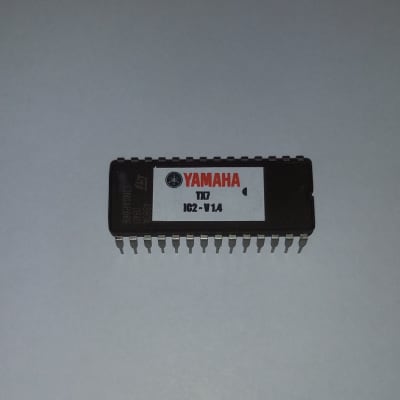 Eprom - Yamaha TX7 Tone Generator FM Expander OS ROM Firmware - version 1.4 PnP ($17.01)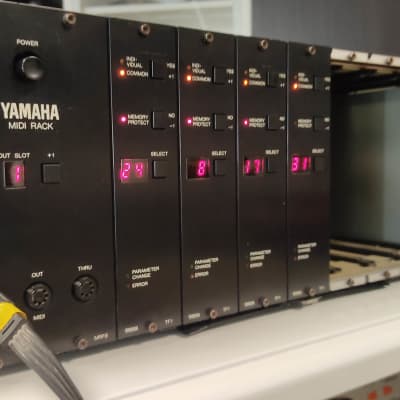 Yamaha TX816, avec 4 Modules TF1/DX7 ($963.48)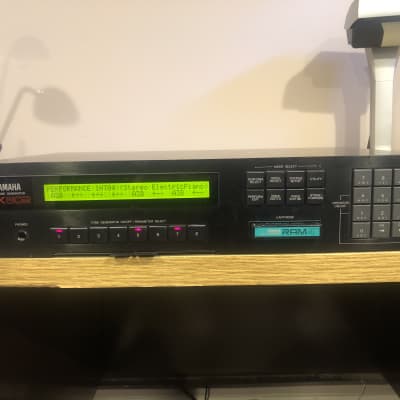 Yamaha TX802 FM Synth (DX7mkII Rack) ($490)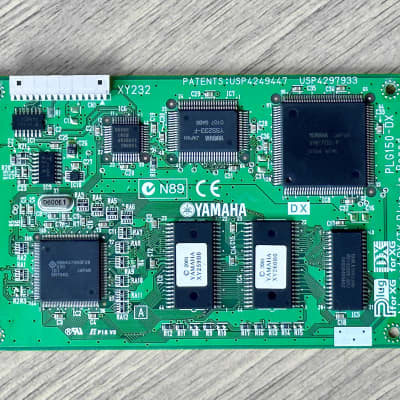 Yamaha PLG150-DX expansion board DX7/TX7 ($510.68)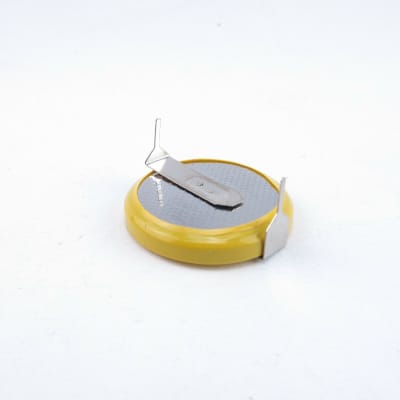 Yamaha - DX7ii , DX7s, DX11 , RX5 , RX7 , DMP7 , TX802 - New 3v Battery ($4.99)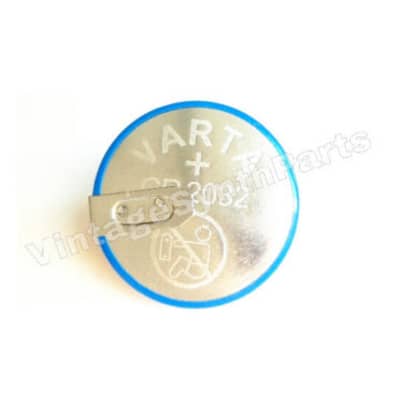 Yamaha DX7II , DX7s, DX11 , RX5 , RX7 , DMP7 , TX802 - Battery ($5.62)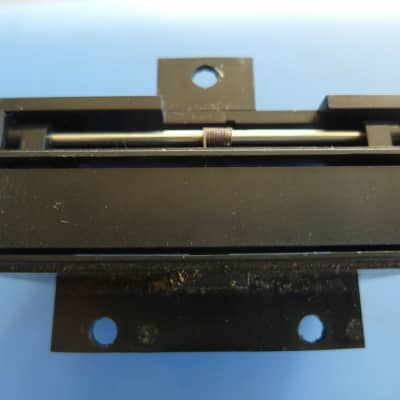 YAMAHA DX7 2nd DX7S 2 FD Black édition TX-802 Original RAM4 slot Cadd CARTRIDGE ($15.89)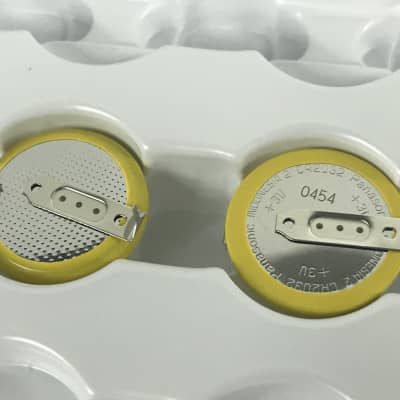 Panasonic CR-2032 3V lithium battery solder pin for Yamaha DX7 DX7II FD S TX816 TX7 TX802 TF1 ($12.99)