The SY77 is a hybrid synthesizer that combines AWM and FM synthesis for vast sound scupting capabilities. Yamaha refers to the 6-operator FM synthesis as AFM, meaning Advanced Frequency Modulation. The "advanced" part comes from the availability of 16 extra oscillator waveforms and 45 different algorithms. These FM and AWM sounds can combined into a single patch to build complex sounds and layers.
It has a 16-track, 1-song sequencer.
The screen's backlight will commonly burn out, making the screen harder to read in dim light (but still functional). It is fairly easy to find an aftermarket replacement.
The SY77 is available in rackmount form without a sequencer as the Yamaha TG77. The SY99 is an upgraded version with a 76-key keyboard.
Specifications
Year Released: 1989
MSRP: $2995.00
Keyboard: 61 keys with velocity and aftertouch
Polyphony: 32 notes
Multitimbral: 16 parts
Preset Patches: 128
User Patches: 64
Preset Performances: 16
User Performances: 16
ROM: 4MB (112 waveforms at 16-bit, 48 kHz)
Sequencer Memory: 16,000 notes
Sequencer Resolution: 96 PPQN
Effects: 2 DPSs with 40 different reverbs and 4 different modulation effects
Screen: 240 x 64 pixel backlit LCD
Outputs: 12x 1/4 inch (2x stereo pair, 8x individual)
Power Consumption: 28 watts
Dimensions: 1046 mm x 407 mm x 119 mm
Weight: 17 kg
Maximum Polyphony: 16 PCM + 16 AWM
PCM Wave Memory: 4MB (112 waveforms)
Effects Processors: 2
User Demo Videos
Rating
File Downloads
Items for Sale on Reverb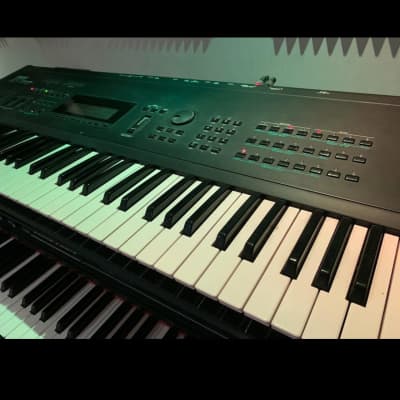 Yamaha SY77 Synthesizer 1989 - Black ($540.02)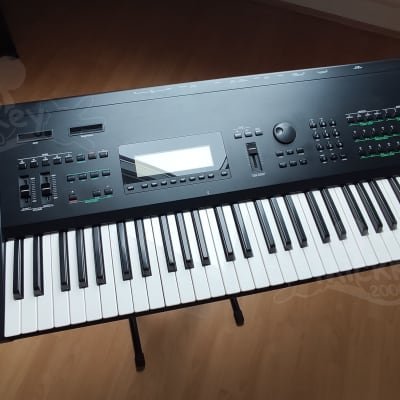 Yamaha SY77 Digital Synthesizer DX7 Successor superb condition from German Collector ($932.65)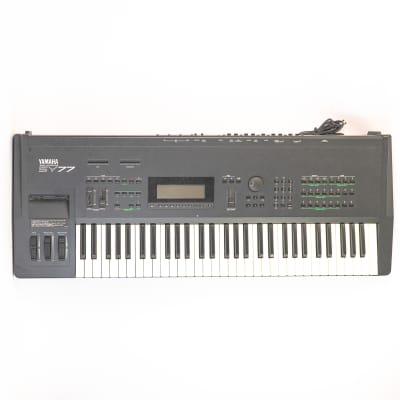 1989 Yamaha SY77 61-Key Keyboard / Synthesizer Workstation with Hard Case ($375)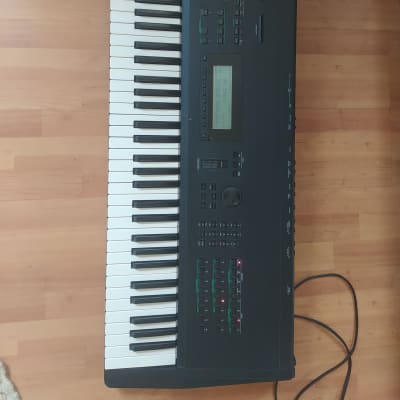 Yamaha SY77 Synthesizer 1989 - Black - Perfect Condition ($551.29)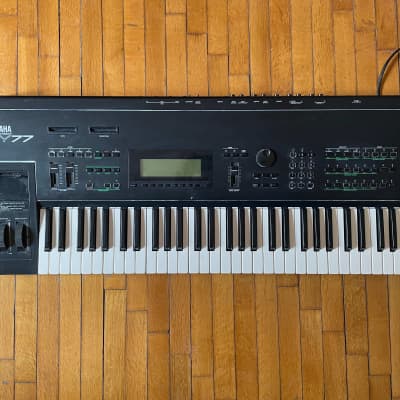 Yamaha SY77 Synthesizer ($545)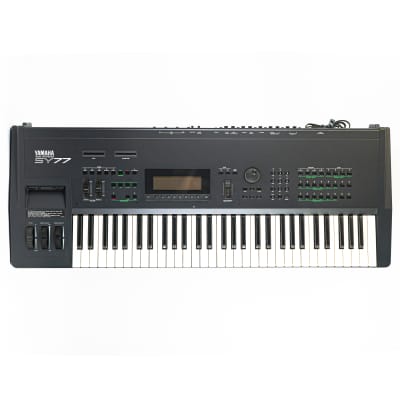 Yamaha SY77 61-Key Keyboard / Synthesizer Workstation with Hard Case + Disk ($375)
1989 Yamaha SY77 61-Key Keyboard / Synthesizer Workstation with Hard Case ($375)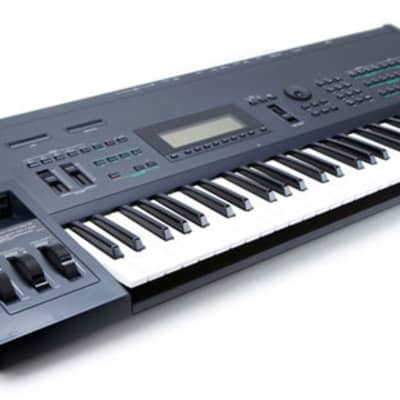 Yamaha SY77 Synthesizer 1989 - Black ($562.52)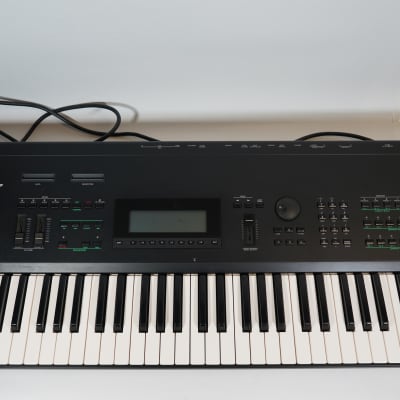 Yamaha SY77 Synthesizer 1989 - Black ($437)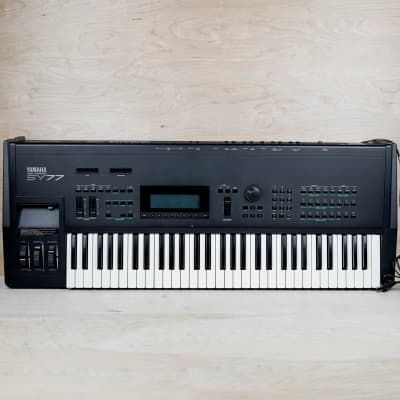 Yamaha SY77 61 Key Synthesizer Workstation 100V Made in Japan MIJ ($595)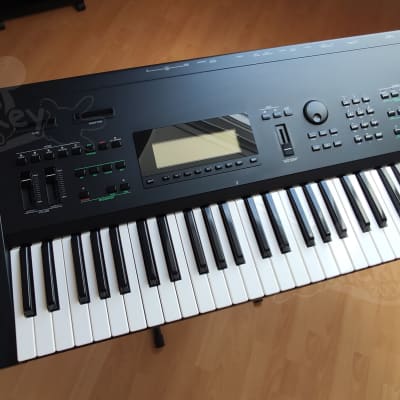 Yamaha SY77 Digital Synthesizer DX7 Successor - very nice condition from German Collector ($955.15)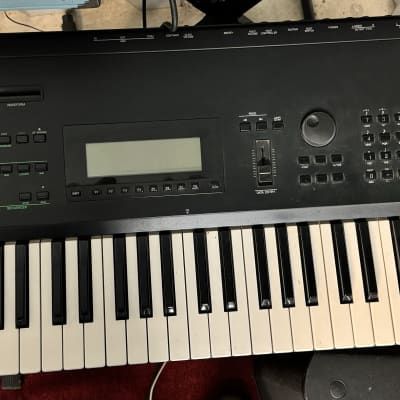 Yamaha SY77 Synthesizer 1989 - Black ($350)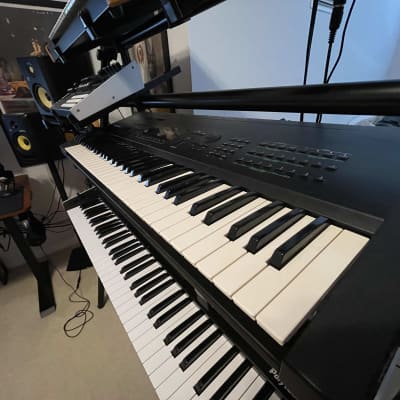 Yamaha SY77 Synthesizer ($450)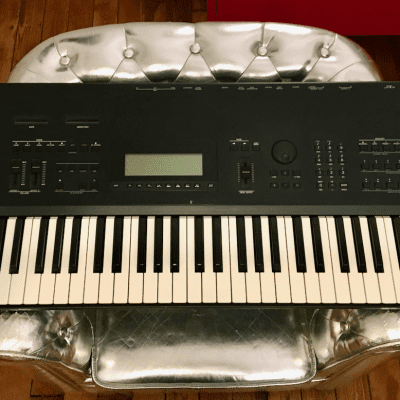 Yamaha SY77 Synthesizer (NYC) ($799)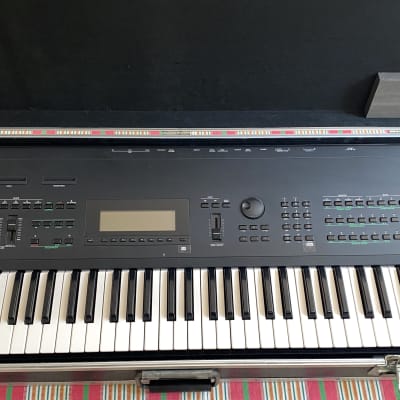 Yamaha SY77 with Flight Case • Curated Sound Banks ($499.99)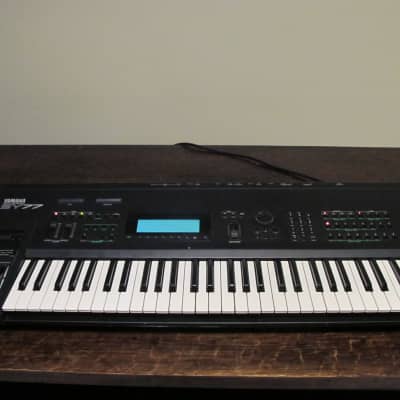 Yamaha SY77 Synthesizer - Just Serviced ($500)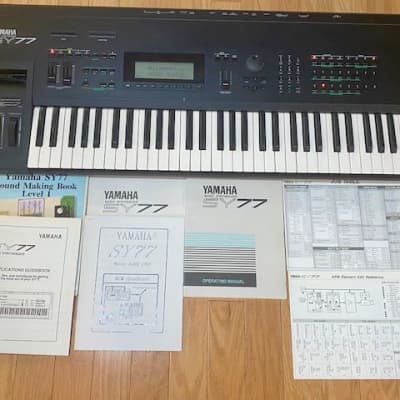 Vintage Yamaha SY77, 61-Key Synthesizer w/ Owner's Manual & Reference Books, Very Good Conditon ($465)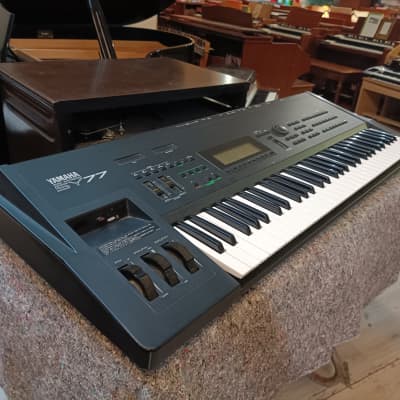 Yamaha SY77 with Gotek floppy emulator ($786.40)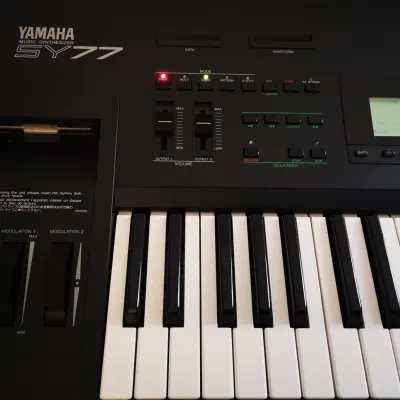 Yamaha SY77 Synthesizer ($618.77)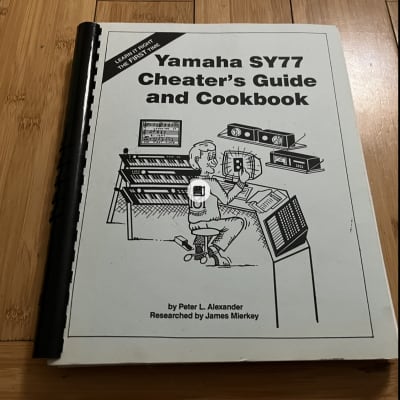 Yamaha SY77 Cheater's Guide and Cookbook book Sy77 1991 ($49.99)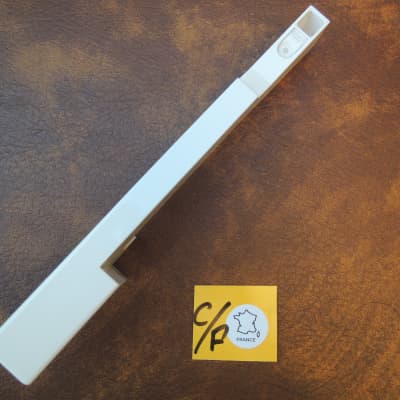 C F Key YAMAHA DX7 DX 2 FD DX7S SY77 99 KORG M1 T3 01W KRONOS TRINITY genuine ($5.63)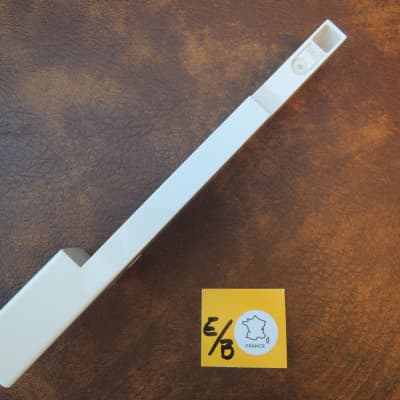 E B Key YAMAHA DX7 DX 2 FD DX7S SY77 99 KORG M1 T3 01W KRONOS TRINITY genuine ($5.63)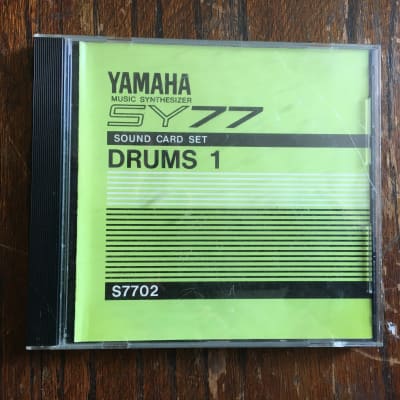 Yamaha SY77 Drums 1 — Sound Card Set SY7702 — Japan 1990 — rare PCM/ROM for SY77/TG77 ($185.63)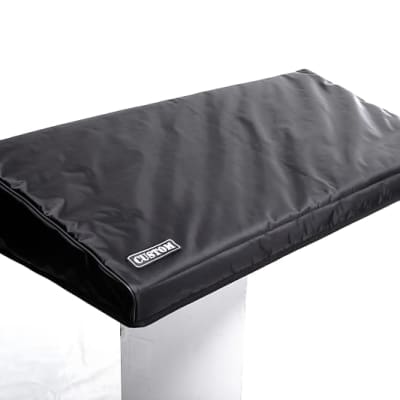 Custom padded cover for YAMAHA SY-77 Keyboard SY77 SY 77 ($49.99)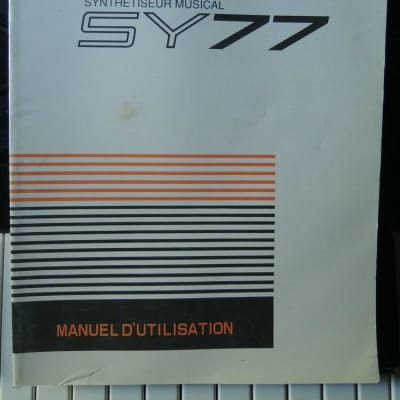 YAMAHA SY77 SY 77 MANUEL Français manuel COMPLET et ORIGINAL très bon état ($43.88)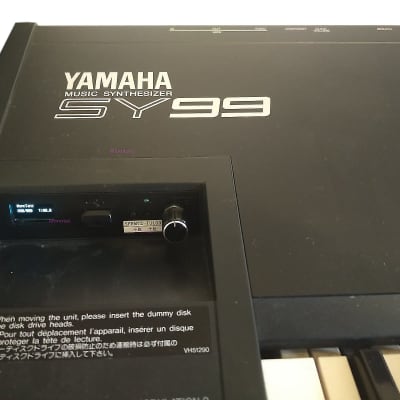 Floppy Drive Emulator USB with 2.700+ disk files for Yamaha SY77 SY99 SY-77 SY-99. ($78.75)
Yamaha SY 77 Synth Patches - 13 Disk Set - Ready to load into your SY77 ($60)
Yamaha SY77, SY55, SY99, TG55, TG77, V50 Battery ($4.99)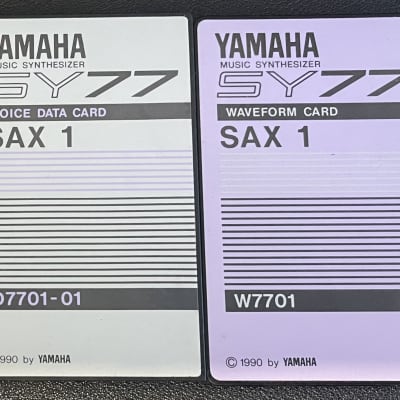 Yamaha SY77 Sound Card Set Sax 1 ($110)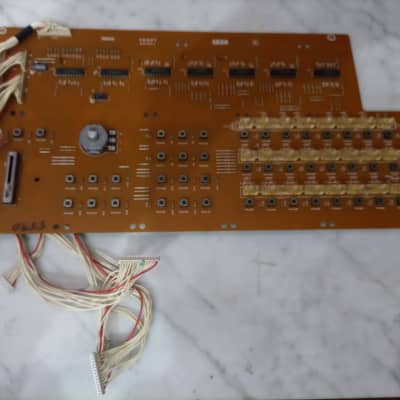 Yamaha SY77 XG527 part Board button right Working for repairs replace ($33.75)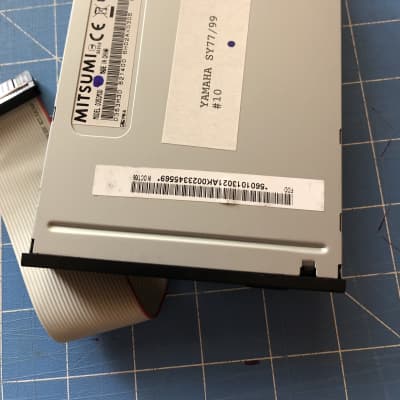 Yamaha SY77 SY99 3.5" Floppy Disk Replacement Drive REFURB #10 ($79.99)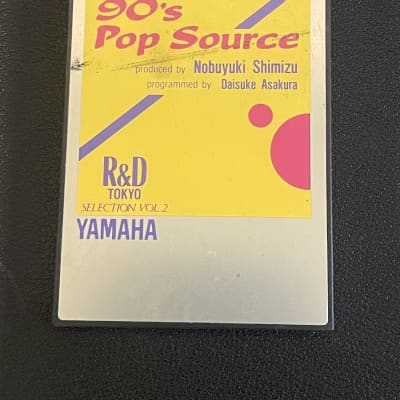 Yamaha SY77 90s Pop Source Voice Data Card ($100)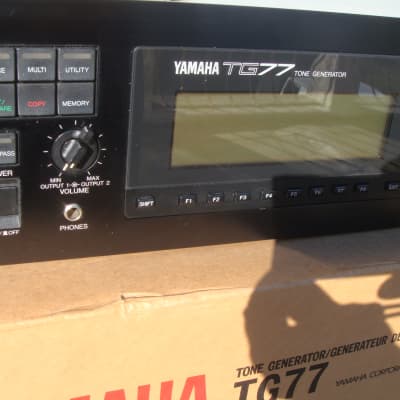 Yamaha 10000 SOUNDS Library for SY77 SY99 TG77 TG SY .syx format download ($21.38)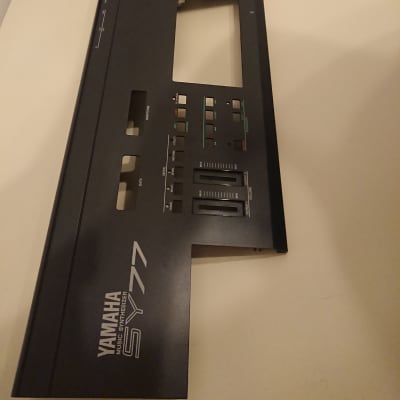 Yamaha SY77 metal front panel ($55.13)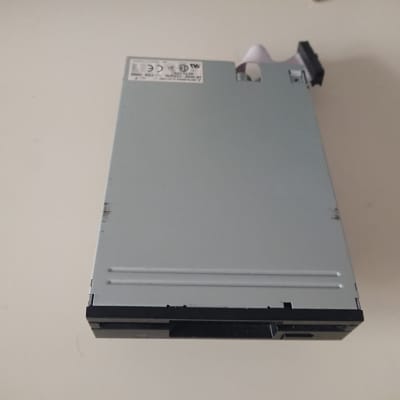 YAMAHA SY77 FLOPPY DRIVE ($51.75)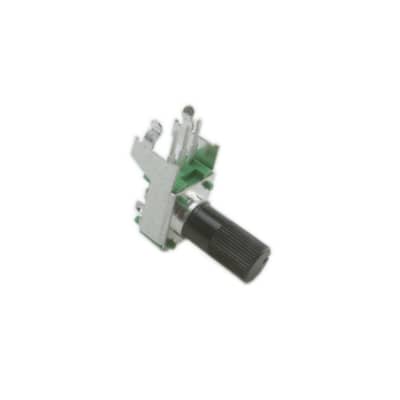 Yamaha - SY77 - New Rotary Potentiometer ($6.90)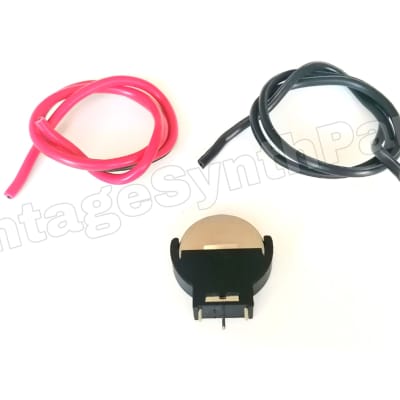 YAMAHA tg33 sy35 sy55 sy77 sy99 - Battery Replacement fix ($11.19)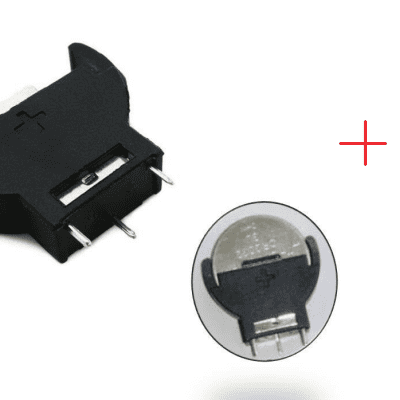 Yamaha TG33 SY35 SY55 SY77 SY99 - Battery Replacement Fix + Wire ($11.19)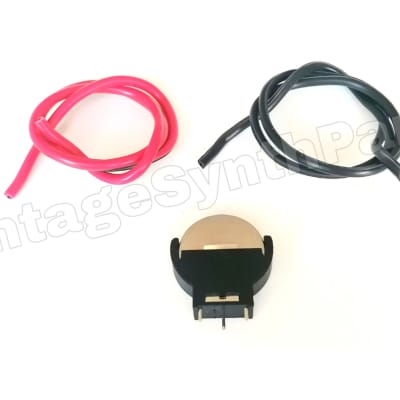 YAMAHA dx7, dx7 II, dx9, dx27, dx100 tg77 sy77 tx802 tx7 - Battery Replacement fix ($11.19)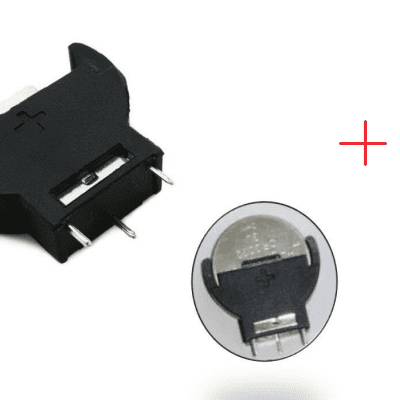 Yamaha DX7 DX7 II DX9 DX27 DX100 TG77 SY77 TX802 TX7 - Battery Replacement ($11.19)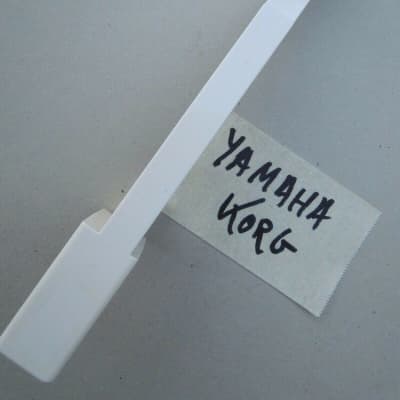 A Key YAMAHA DX7 DX-7 2 FD DX7S SY77 99 KORG M1 T3 01W KRONOS TRINITY genuine ($6.75)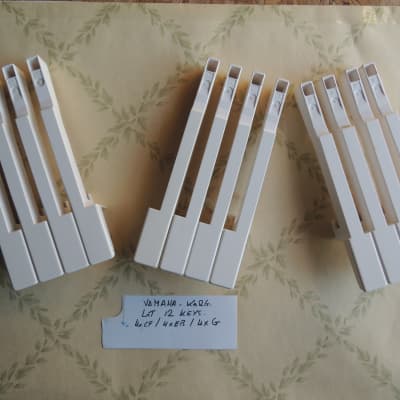 lot 12 KEYS Parts Yamaha DX7 DX7 Sy99 SY EX KORG M1 01w T Trinity WS KRONOS ($21.38)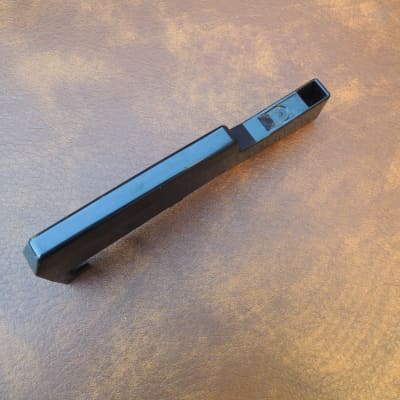 Black Key YAMAHA ($10.13)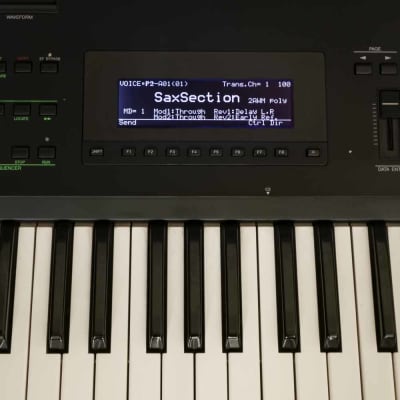 LCD Display black with cable Kit for Yamaha SY99 SY77 ($82.51)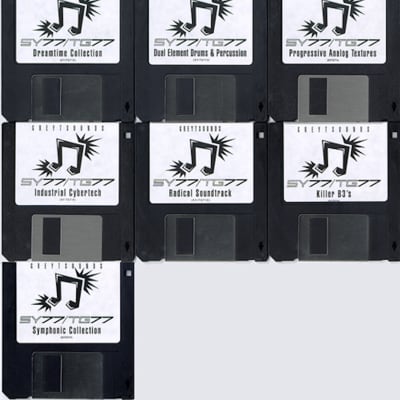 Yamaha SY 77 / TG 77 Synth Patches • 13 Bank Set • Digital Download ($35)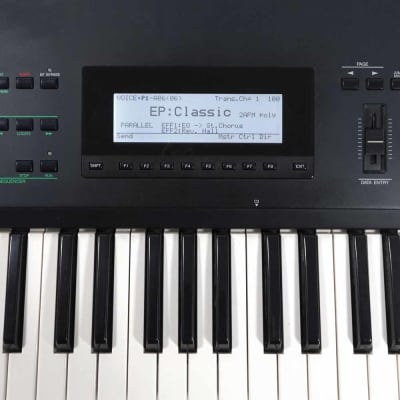 LCD Display white with cable Kit for Yamaha SY99 SY77 ($82.51)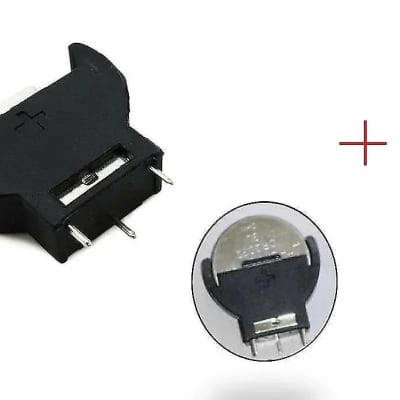 Yamaha SY77, SY55, SY99, TG55, TG77, V50 - Battery 3V Replacement Repair Fix V-50 ($11.19)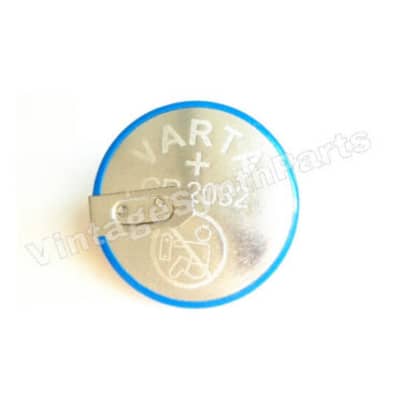 Yamaha SY77, SY55, SY99, TG55, TG77, V50 Battery ($5.57)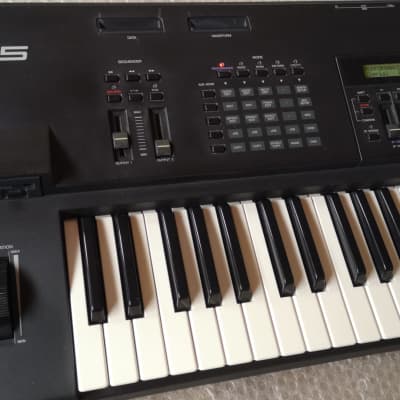 Yamaha SY85 synth 61 keys vintage - sy 85 sy-85 ($591.86)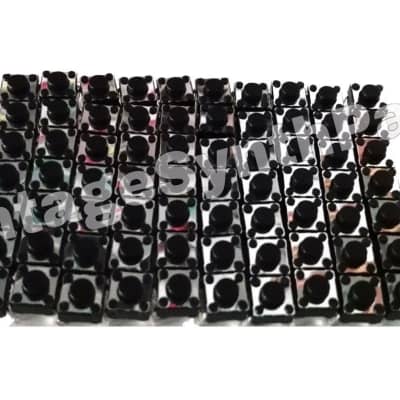 YAMAHA SY-77 / SY-99 - Set of 70 Pushbutton Panel Tact Switches NEW SY77 SY99 Micro Switch ($20.19)