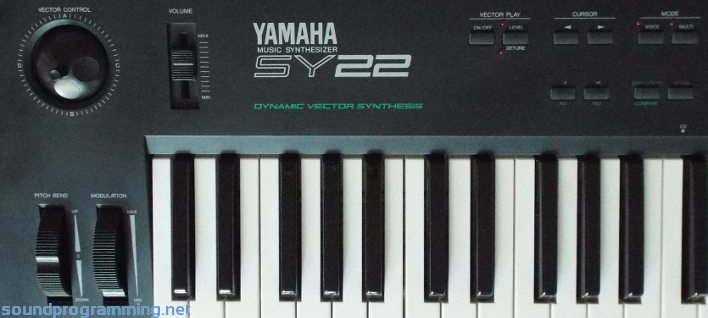 The SY22 is a vector synth that uses an engine that combines 2-operator FM and PCM synthesis. The joystick is used for morphing between sounds and this unit is particularly well-suited to creating pad sounds.
It is similar to the Korg Wavestation, but the Wavestation does not do FM synthesis. The SY35 is a version with higher-resolution waveforms and a slightly different sound set and the TG33 is a tabletop module in the same series.
It has been mistakenly reported that the SY22 has a thin, metallic sound. While it is capable of producing those sounds with its FM engine, it is one of the richest, most beautiful-sounding digital synthesizers ever produced. To take full advantage, you will need to program your own sounds. This is made much easier by its built-in random patch generation functions. It's also a good idea to pair it with an external effects processor.
Patches can be saved on an MCD32 or MCD64 memory card. There are also expansion cards available. They contain patch data but not waveform data.
Specifications
Year Released: 1990
MSRP: $1095.00
Keyboard: 61 keys with velocity and aftertouch
Polyphony: 16 notes
Multitimbral: 8 parts
Preset Patches: 64
User Patches: 64
ROM: 128 AWM waveforms, 256 FM sounds
Screen: 16 x 2 character backlit LCD and 2-digit 7-segment LED display
Power Consumption: 6 watts
Dimensions: 976 mm x 285 mm x 93 mm
Weight: 6.8 kg
User Demo Videos
Rating
Sound Samples
WAV samples are available on freewavesamples.com.
File Downloads
Items for Sale on Reverb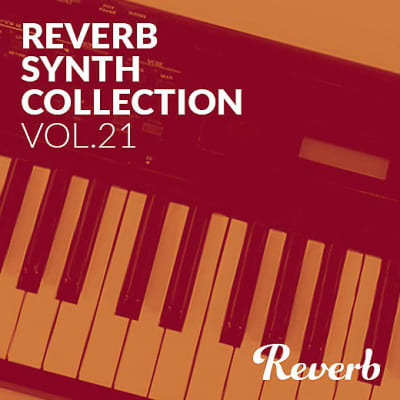 Reverb Yamaha SY22 Synth Collection Sample Pack by John Marston (FREE)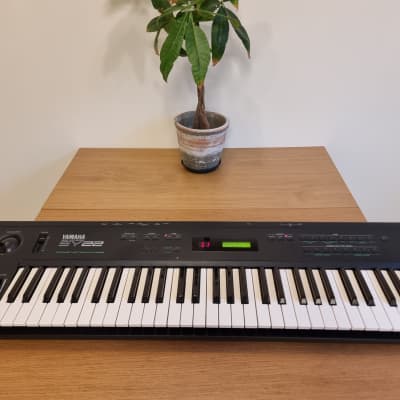 Yamaha SY22 Dynamic Vector Synthesizer 1990 - Black ($281.26)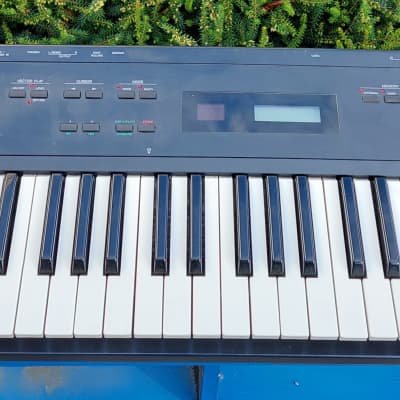 Yamaha SY22 ($257.63)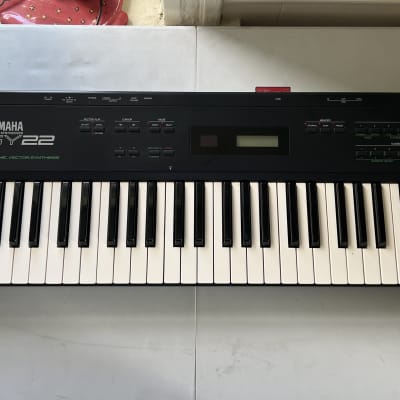 Yamaha SY22 Dynamic Vector Synthesizer 1990 - Black ($320)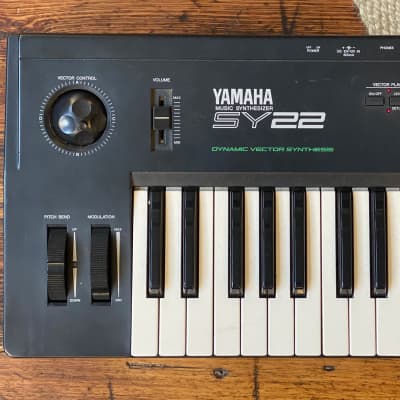 YAMAHA SY22 Dynamic Vector Synthesiser ($386.82)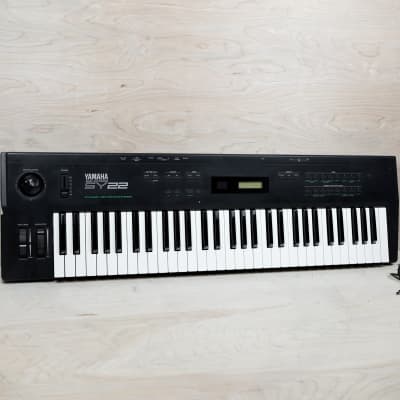 Yamaha SY22 Dynamic Vector Synthesizer ($395)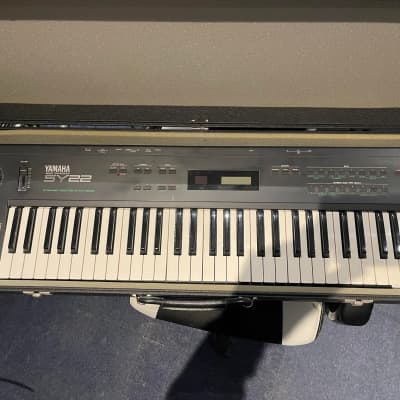 Yamaha sy22 ($393.76)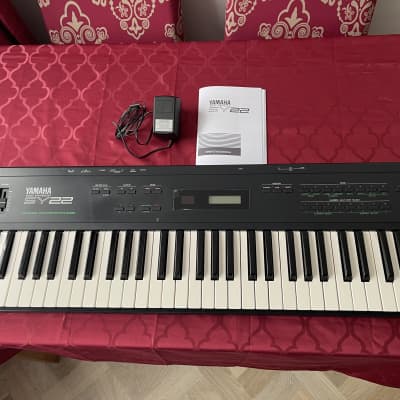 Yamaha SY22 Dynamic Vector Synthesizer 1990 - Black ($301.89)
Yamaha SY-22 Synthesiser ($337.87)
Yamaha SY-22 FM Synthesizer ($325)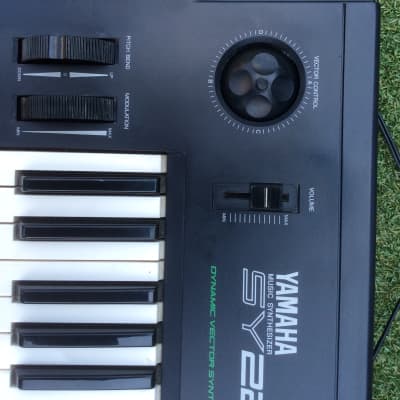 Yamaha SY22 ($288.76)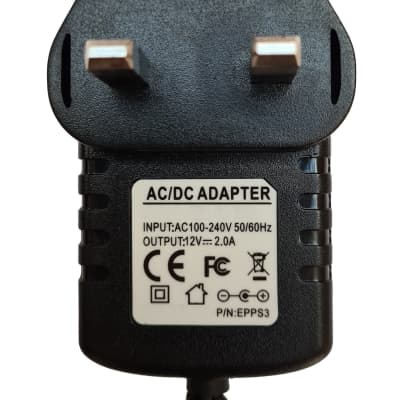 Power Supply Replacement for YAMAHA SY22 KEYBOARD ADAPTER UK 12V ($14.22)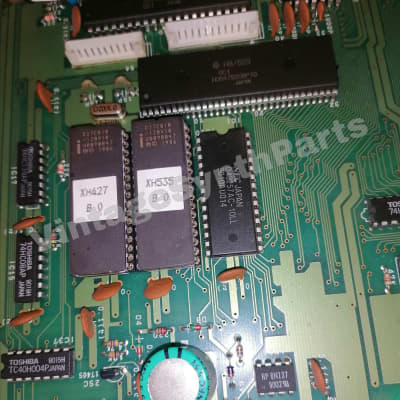 Yamaha SY-22 SY22 Boot Rescue Firmware Rom EPROM ($25.82)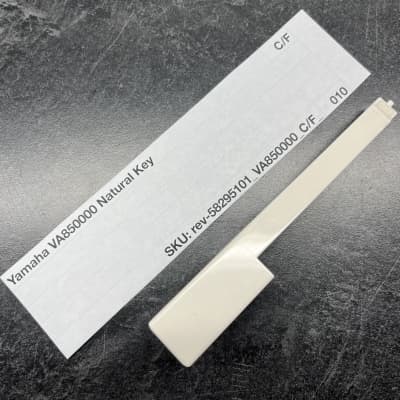 ORIGINAL Yamaha Replacement C/F Key (Yamaha C61K6 Keybeds) (VA850000) for SY22/35/55, DX11 ($11.95)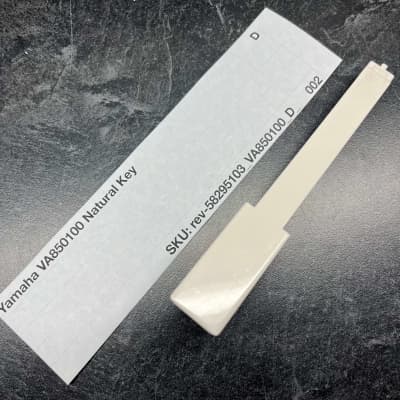 ORIGINAL Yamaha Replacement D Key (Yamaha C61K6 Keybeds) (VA850100) for SY22/35/55, DX11 ($11.95)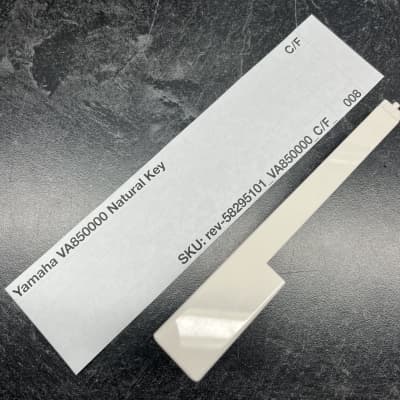 ORIGINAL Yamaha Replacement C/F Key (Yamaha C61K6 Keybeds) (VA850000) for SY22/35/55, DX11 ($11.95)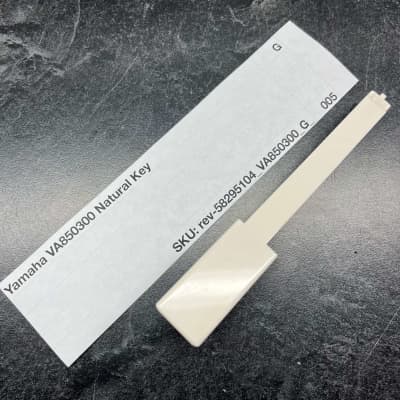 ORIGINAL Yamaha Replacement G Key (Yamaha C61K6 Keybeds) (VA850300) for SY22/35/55, DX11 ($11.95)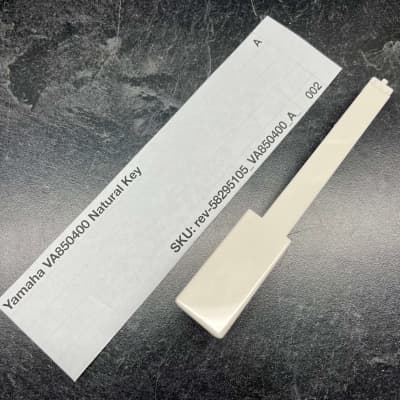 ORIGINAL Yamaha Replacement A Key (Yamaha C61K6 Keybeds) (VA850400) for SY22/35/55, DX11 ($11.95)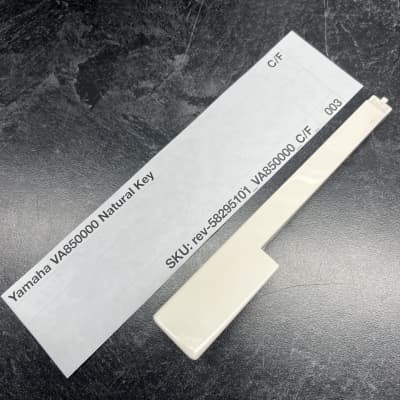 ORIGINAL Yamaha Replacement C/F Key (Yamaha C61K6 Keybeds) (VA850000) for SY22/35/55, DX11 ($11.95)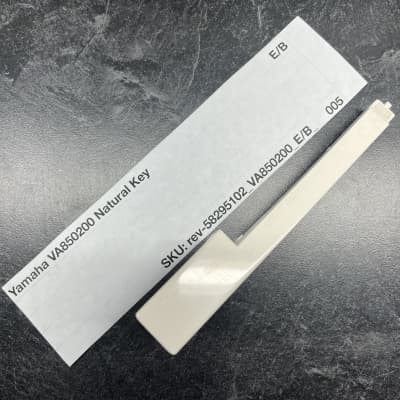 ORIGINAL Yamaha Replacement E/B Key (Yamaha C61K6 Keybeds) (VA850200) for SY22/35/55, DX11 ($11.95)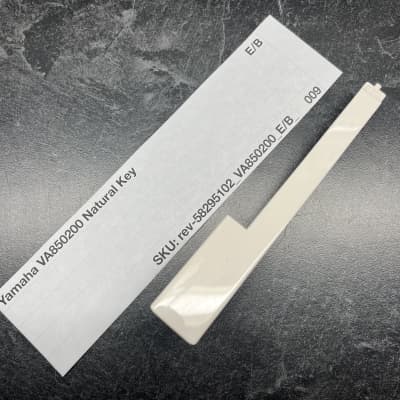 ORIGINAL Yamaha Replacement E/B Key (Yamaha C61K6 Keybeds) (VA850200) for SY22/35/55, DX11 ($11.95)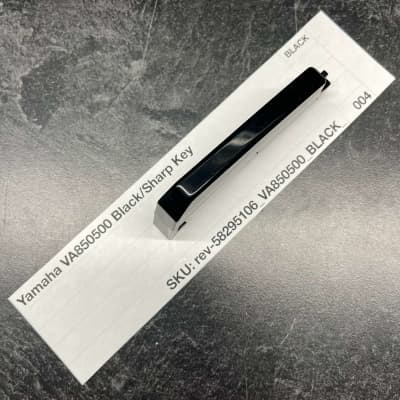 ORIGINAL Yamaha Replacement SHARP/BLACK Key (Yamaha C61K6 Keybeds) (VA850500) for SY22/35/55, DX11 ($9.95)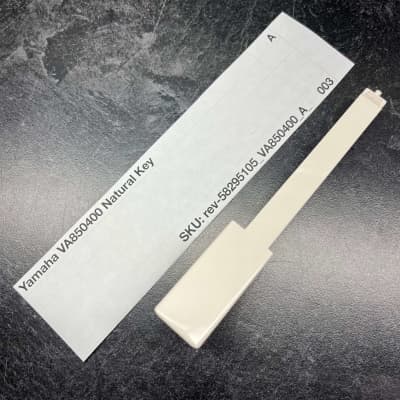 ORIGINAL Yamaha Replacement A Key (Yamaha C61K6 Keybeds) (VA850400) for SY22/35/55, DX11 ($11.95)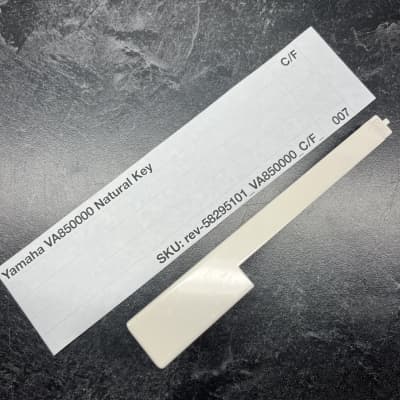 ORIGINAL Yamaha Replacement C/F Key (Yamaha C61K6 Keybeds) (VA850000) for SY22/35/55, DX11 ($11.95)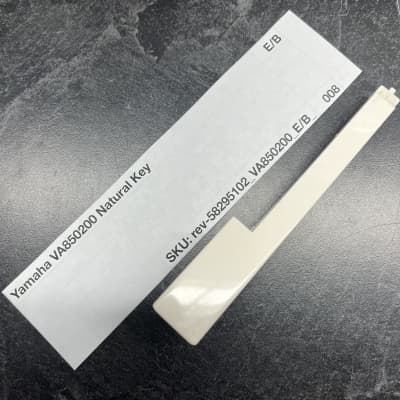 ORIGINAL Yamaha Replacement E/B Key (Yamaha C61K6 Keybeds) (VA850200) for SY22/35/55, DX11 ($11.95)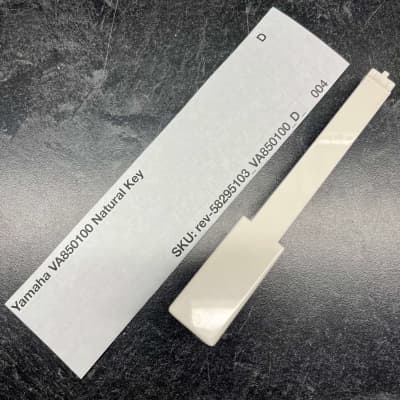 ORIGINAL Yamaha Replacement D Key (Yamaha C61K6 Keybeds) (VA850100) for SY22/35/55, DX11 ($11.95)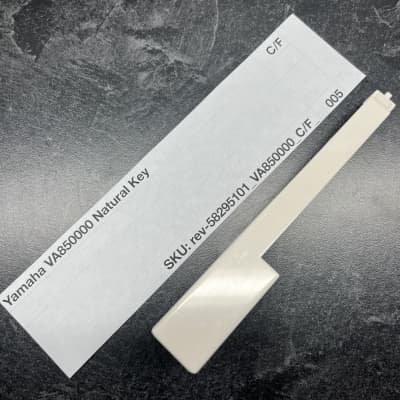 ORIGINAL Yamaha Replacement C/F Key (Yamaha C61K6 Keybeds) (VA850000) for SY22/35/55, DX11 ($11.95)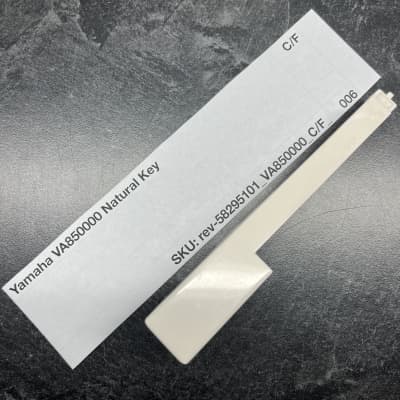 ORIGINAL Yamaha Replacement C/F Key (Yamaha C61K6 Keybeds) (VA850000) for SY22/35/55, DX11 ($11.95)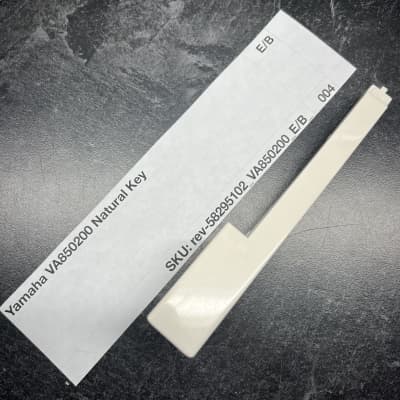 ORIGINAL Yamaha Replacement E/B Key (Yamaha C61K6 Keybeds) (VA850200) for SY22/35/55, DX11 ($11.95)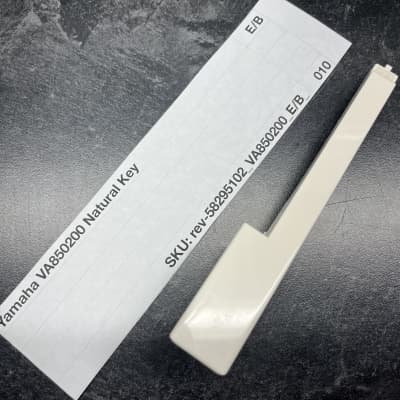 ORIGINAL Yamaha Replacement E/B Key (Yamaha C61K6 Keybeds) (VA850200) for SY22/35/55, DX11 ($11.95)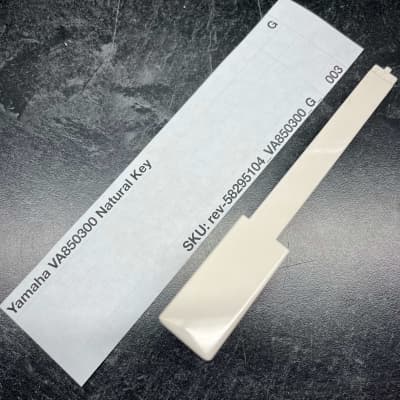 ORIGINAL Yamaha Replacement G Key (Yamaha C61K6 Keybeds) (VA850300) for SY22/35/55, DX11 ($11.95)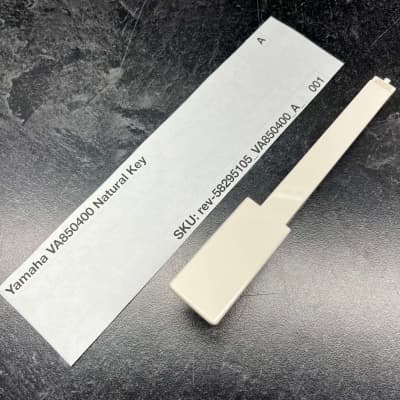 ORIGINAL Yamaha Replacement A Key (Yamaha C61K6 Keybeds) (VA850400) for SY22/35/55, DX11 ($11.95)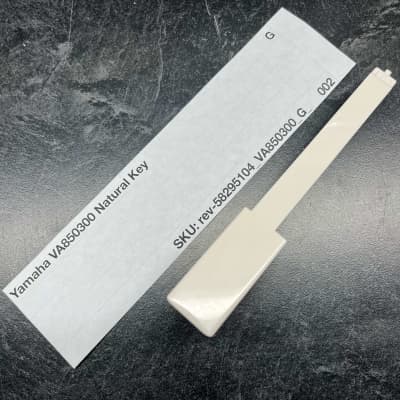 ORIGINAL Yamaha Replacement G Key (Yamaha C61K6 Keybeds) (VA850300) for SY22/35/55, DX11 ($11.95)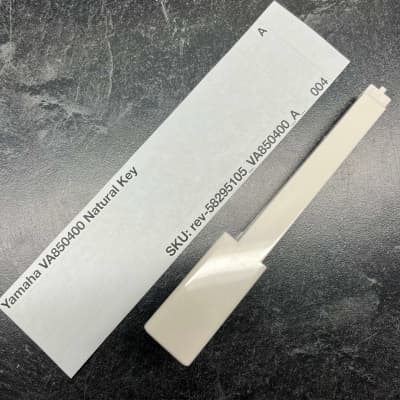 ORIGINAL Yamaha Replacement A Key (Yamaha C61K6 Keybeds) (VA850400) for SY22/35/55, DX11 ($11.95)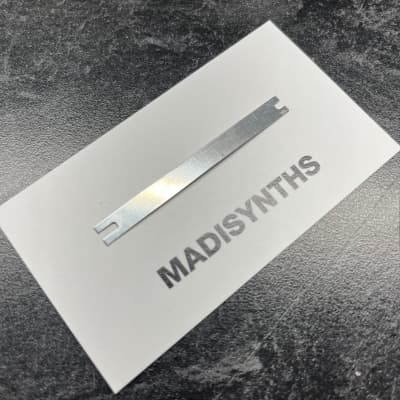 ORIGINAL Yamaha Replacement Keyspring (VC077600) for SY22/35/55, DX11, AN1x ($1.50)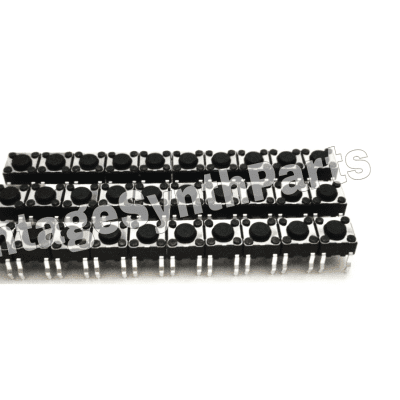 YAMAHA SY22 - SY35 Full Set 30 Panel Tact Switches SY-22 Sy-35 VF946200 KA907030 ($11.19)