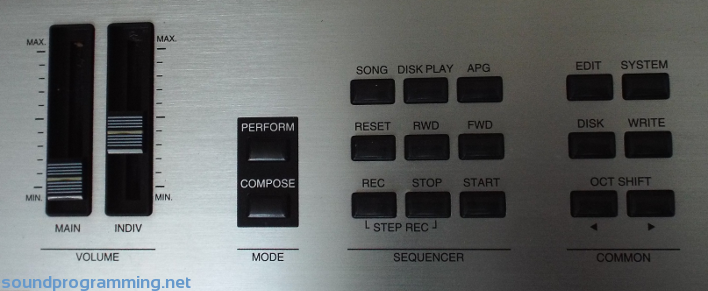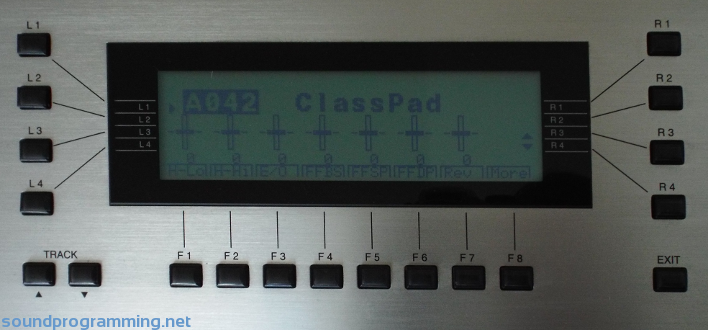 The K5000W is a hybrid synth - an additive synthesizer that also has a waveform ROM. It is similar to the K5000S, but without the 16 real-time control knobs and with the added General MIDI wave ROM. The K5000 is also available in rackmount form as the K5000R.
Because the K5000 series has individual control over each harmonic in a sound, there are so many parameters per patch that can be edited that editing patches with a software editor tends to be easier. An OEM K5000-only version of SoundDiver was included for just that purpose. While it was intended for use with Windows 9x, it also runs fine under Wine on Linux.
The K5000 series can be upgraded with the ME-1 expansion. It adds two additional banks of patches, E and F.
Specifications
Year Released: 1996
Keyboard: 61 keys with velocity and aftertouch
Polyphony: 32 notes
Multitimbral: 32 parts
User Patches: 512
ROM: 689 waveforms at 16-bit resolution
Sequencer Memory: 40,000 notes
Sequencer Resolution: 96 PPQN
Screen: 240 x 64 pixel LCD
Weight: 14 kg
User Demo Videos
Rating
Sound Samples
WAV samples are available on freewavesamples.com.
File Downloads
Kawai K5000 MIDI Implementation
Kawai K5000 Series Service Manual
Kawai K5000W Supplement Disk (demo songs, extra patches, factory preset backup)
SoundDiver Kawai K5000 OEM Version
Items for Sale on Reverb
Kawai K5000W Synthesizer Advanced Additive Workstation ⭐ Garantie ⭐ ($675.58)
Graphic Display Upgrade - KAWAI K5 / K5M / K5000 / K5000S / K5000W / K5000R ($120.89)
KAWAI K-5000W - Full Set of 64 Panel Switches - NEW K5000W ($23.12)
USB Floppy Drive Emulator for Kawai K5000 plus 100+ disks & OLED Display k5000w k5000s k5000r ($95)