Synths ⇝ E-Mu ⇝ E-Mu Proteus 2000
The Proteus 2000 is an expandable rompler that was very successful and spawned an entire line of rackmount synthesizers, keyboards, and grooveboxes based on its interchangeable ROM design.
It can fit up to four E-Mu expansion ROMs for a total of 128MB of sounds. It ships with the Composer ROM installed.
Other members of the Proteus 2000 family are the B-3, Mo' Phatt, Orbit 3, Planet Earth, Proteus 1000, Proteus 2500, Turbo Phatt, Vintage Pro, Virtuoso 2000, and XL-1. There are also keyboard versions, the MK-6, PK-6, XK-6, and Halo and sequencer versions - the MP-7, PX-7, and XL-7 command stations.
The Proteus series was later implemented in software as the Proteus VX for Windows XP.
Specifications
Year Released: 1999
Polyphony: 128 notes
Multitimbral: 32 parts
Preset Patches: 512
ROM: 32MB at 16-bit, 44.1 kHz (expandable to 128MB)
Power Consumption: 15 watts
Dimensions: 19 in. x 8.5 in. x 1.75 in.
Weight: 3.1 kg
This is a 1-space rack unit.
User Demo Videos
Rating
File Downloads
Items for Sale on Reverb
E-Mu Proteus 2000 Sound Module with Composer ROM ($335)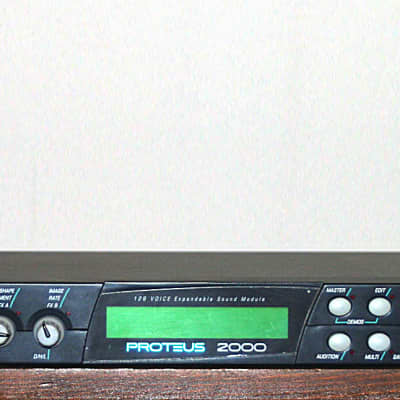 E-MU Systems Proteus 2000 ($350)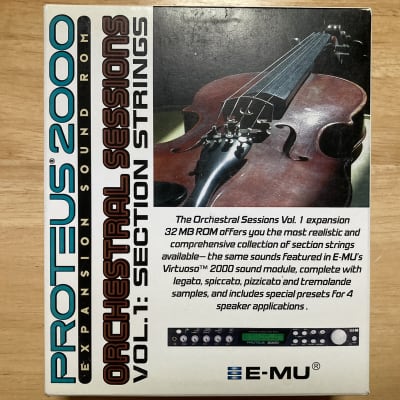 E-MU Systems Proteus 2000 Expansion ROM - Orchestral Sessions Vol 1. Section Strings RARE!!! TESTED AND WORKING ($239)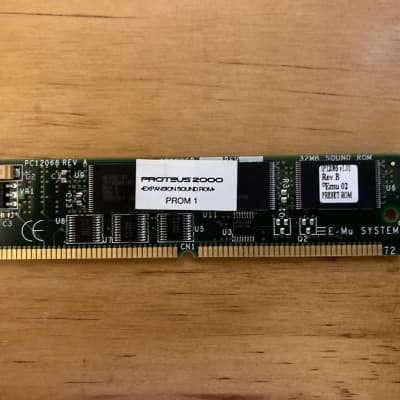 E-MU Systems Proteus 2000 Prom1 ($223.88)
E-MU Systems Proteus 2000 Rackmount 128-Voice Sampler Module 1999 - Black ($675.02)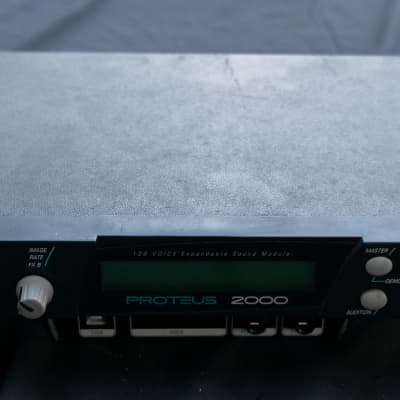 E-MU Systems Proteus 2000 Rackmount 128-Voice Sampler Module ($400)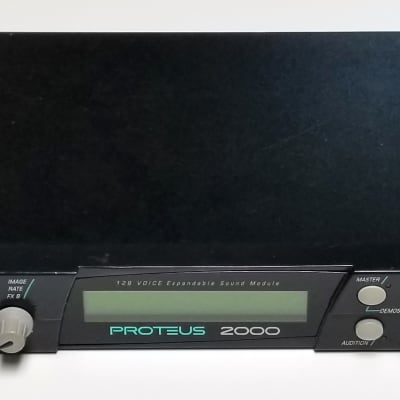 used E-MU Systems Proteus 2000 Rackmount 128-Voice Sampler Module, Very Good Condition ($286.99)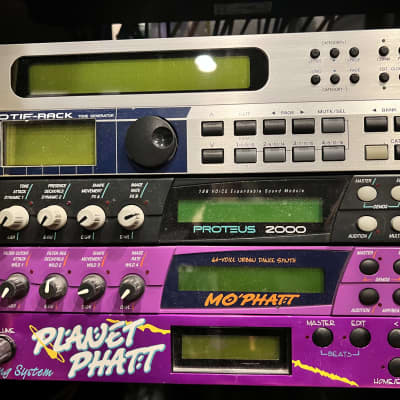 E-MU Systems Proteus 2000 Rackmount 128-Voice Sampler Module 1999 - Black ($275)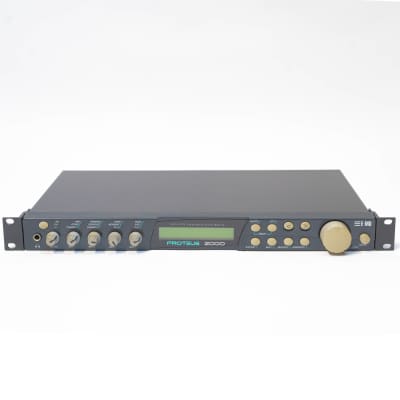 E-mu EMU Proteus 2000 9094 - 128 Voice Expandable Synthesizer Sound Module ($339.99)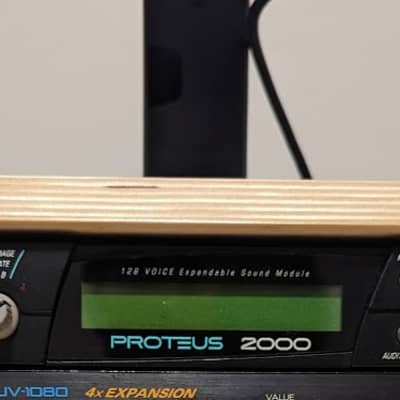 E-MU Systems Proteus 2000 Rackmount 128-Voice Sampler Module 1999 - Black ($326.26)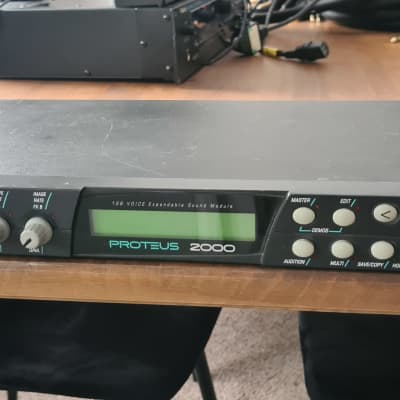 E-MU Systems Proteus 2000 Rackmount 128-Voice Sampler Module with Composer ROM ($315.02)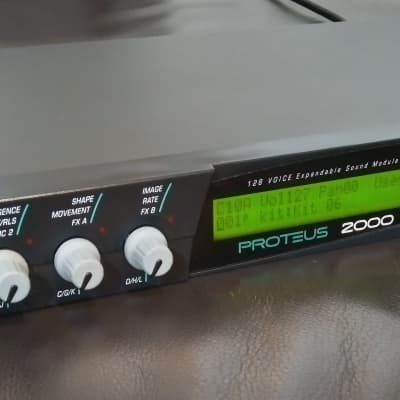 E-MU Systems Proteus 2000 Rackmount 128-Voice Sampler Module 1999 - Black ($393.78)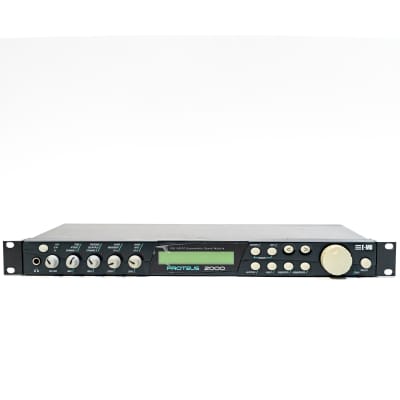 E-mu Proteus 2000 9094 - 128 Voice Expandable Synthesizer Sound Module ($322.99)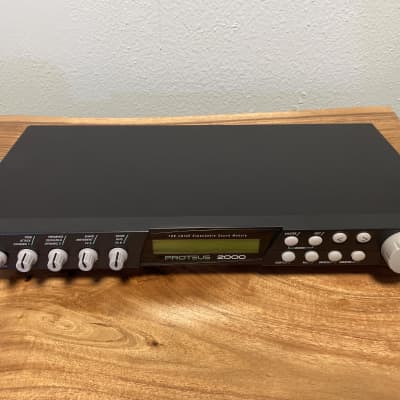 E-MU Systems Proteus 2000 Rackmount 128-Voice Sampler Module ($375)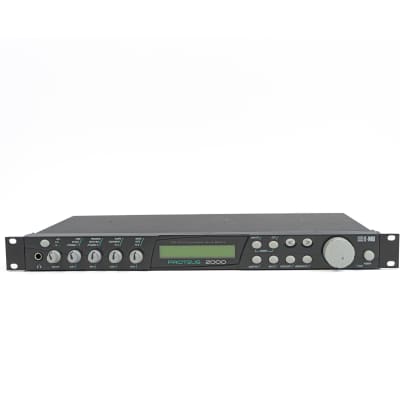 E-mu EMU Proteus 2000 9094 - 128 Voice Expandable Synthesizer Sound Module ($339.99)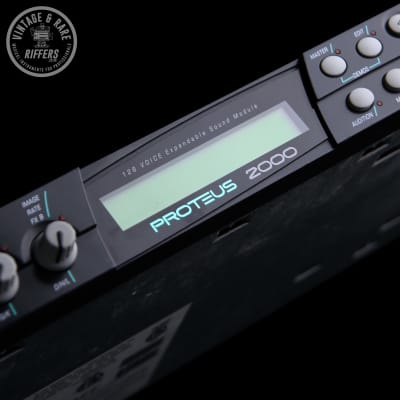 (Video) 1999 E-MU Systems Proteus 2000 Rackmount Synthesiser | Model 9094 running Version 1.10 | 128-Voice Sampler Module Synth Synthesizer ($387.21)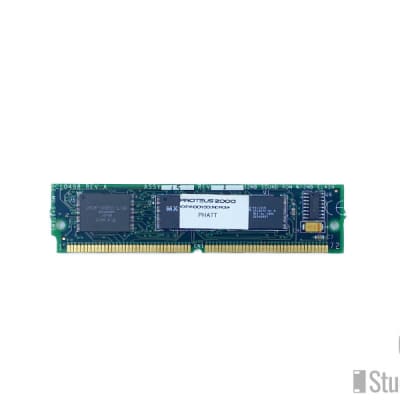 E-mu Systems MP-7 Pure Phatt Sound ROM ($248.99)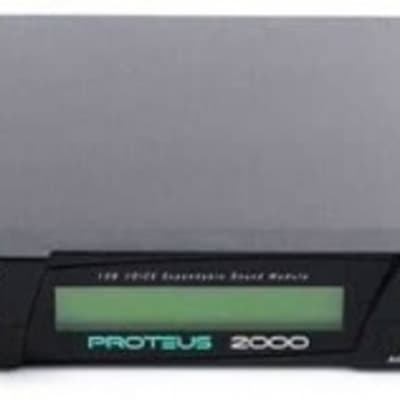 Moudulo sonoro EMU Proteus 2000 ($864.02)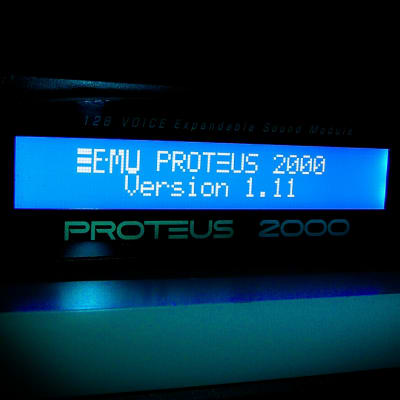 LED Display Upgrade - E-mu Proteus 2000 Mo'Phatt Vintage Pro Planet Earth Orbit-3 ($164.07)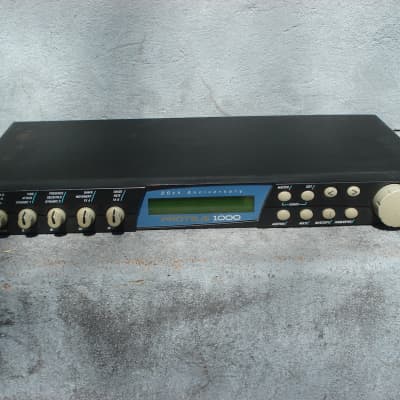 E-MU Systems Proteus 1000 with Composer ROM and updated OS (Proteus 2000 little brother) ($249)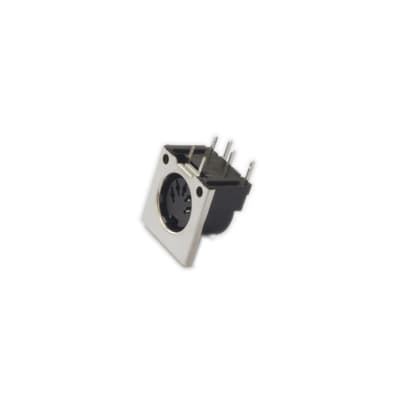 E-mu - Proteus Orchestra , Proteus 2000 - Midi jack ($4.90)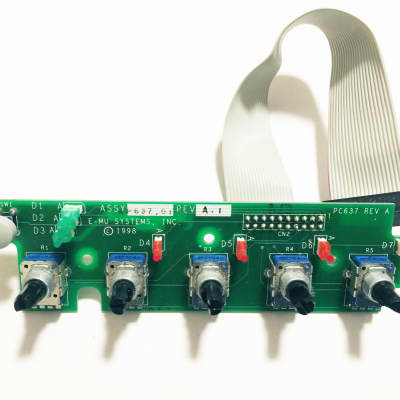 E-MU Left Panel Switch Board for Proteus 2000, Virtuoso, Audity 2000, B3, Mo'Phatt, Planet Earth... ($39)
E-MU Systems Proteus 2000, Virtuoso, Audity 2000, Orbit, Mo'Phatt, Planet Earth HEADPHONE BOARD. ($14.99)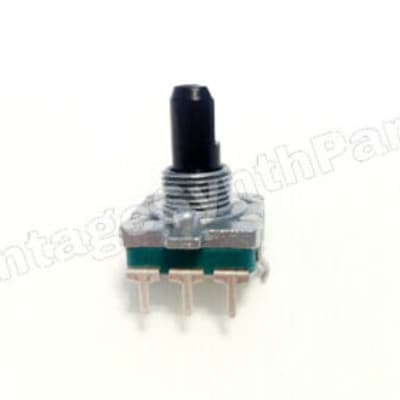 E-mu - E5000 Ultra Sampler , Audity 2000 , Proteus 1000 / 2000 / 2500 - Encoder ($7.43)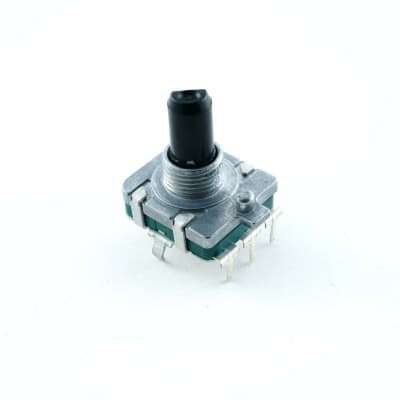 E-mu - E5000 Ultra Sampler , Audity 2000 , Proteus 1000/2000/2500 - Encoder ($10.99)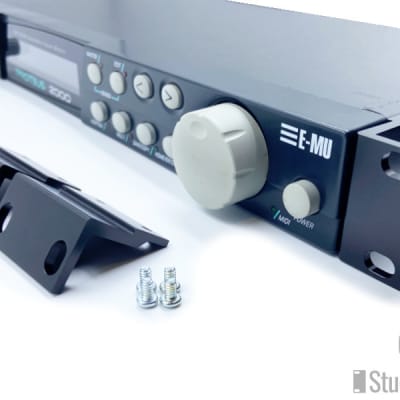 E-mu Systems Proteus 2000 Rack Ears! NEW! ($48.99)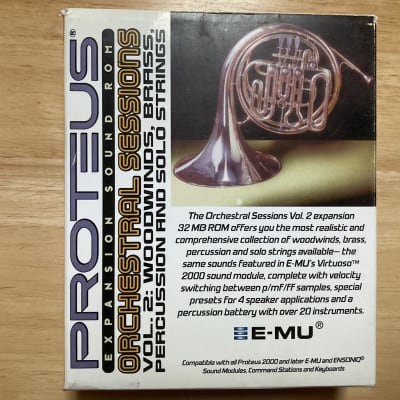 E-MU Systems Proteus 2000 Expansion ROM - Orchestral Sessions Vol 2.: Woodwinds, Brass, Percussion & Solo Strings RARE!!! TESTED AND WORKING ($239)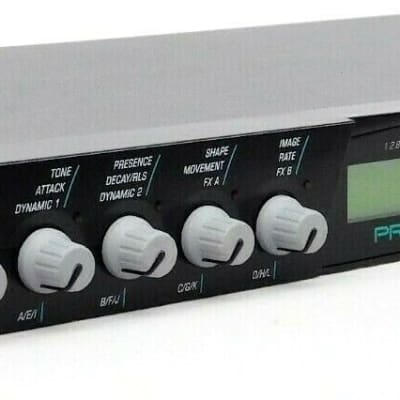 EMU E-MU Proteus 2000 Synthesizer Rack + Composer + Mint+ 1,5J Garantie ($670.46)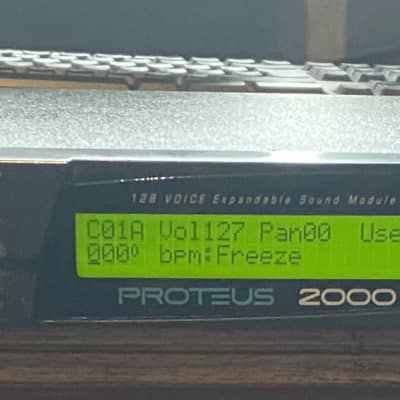 E-MU system Proteus 2000 Rackmount 128 voice sampler module 1998 ($196.89)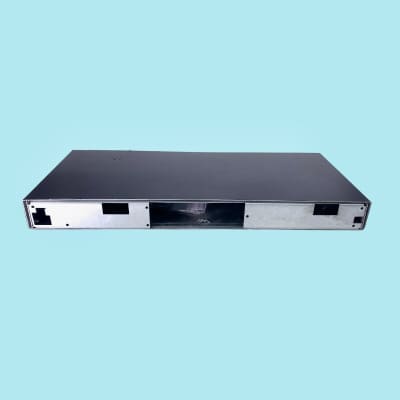 E-mu Proteus 1000 2000 B3 Vintage Pro Etc. Outer Shell Case Assembly * EMU S7B ($25)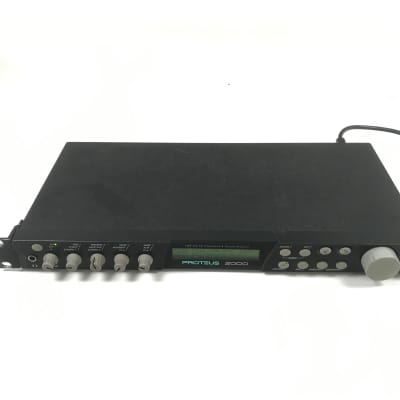 E-MU Systems Proteus 2000 Rack Synthesizer ($349.99)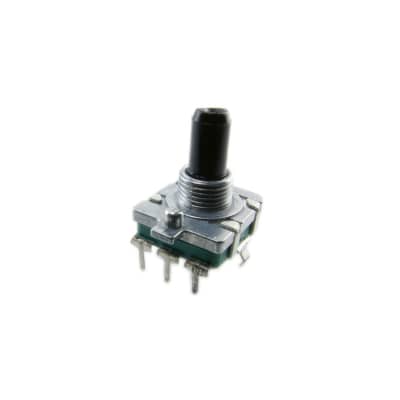 E-mu - Proteus 2000 , Vintage Pro , Xtreme Lead 1 , XK-6 - New Encoder ($10.90)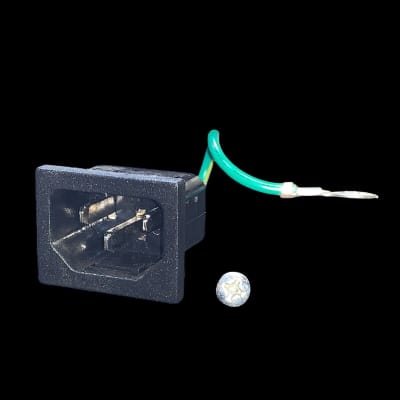 E-mu Power Cord Input Jack For Emu Proteus 1000, 2000 B3 Mo'Phatt Audacity D6D ($16)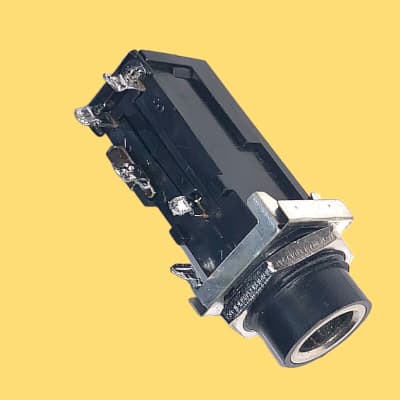 E-mu 1/4" Output Jack For Emu Proteus 1000, 2000 B3 Audacity Phatt Orbit D6D ($18)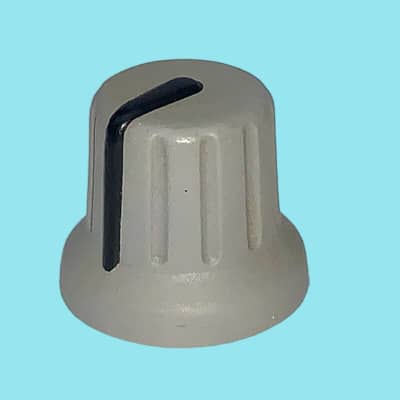 One Control Knob for E-mu Proteus 1000, 2000 B3 Phatt Orbit Emu D6D ($15)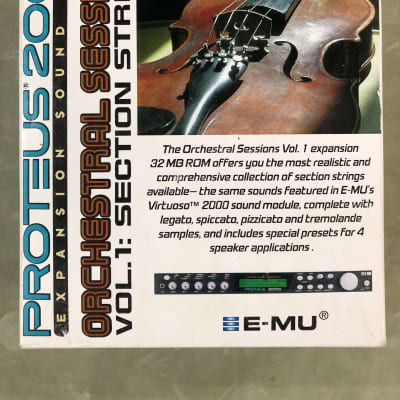 E-MU Systems *NOS* Proteus 2000 Expansion Card Orchestral Sessions Vol. 1: Section Strings ($299.99)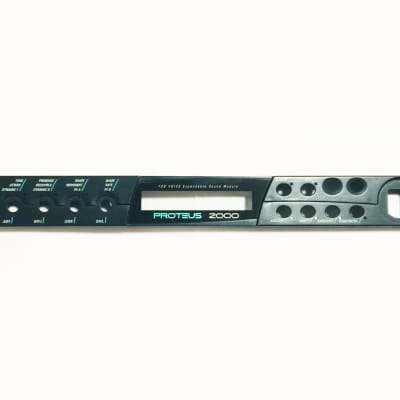 E-MU Systems Proteus 2000 Original Face Plate-Front Panel with a Bezel Assembly ($49)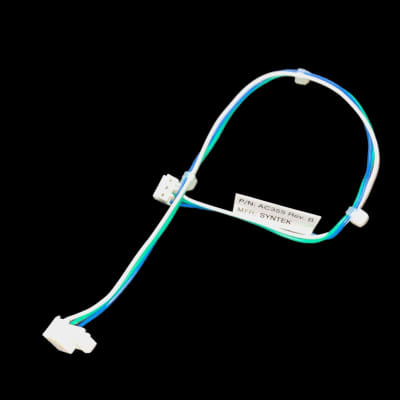 Headphone Jack Harness For Emu Proteus 1000, 2000 B3 Mo'Phatt E-mu D6D ($16)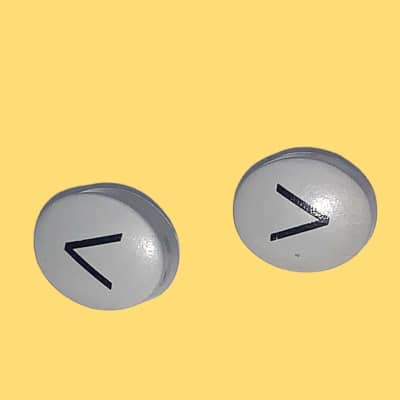 Pair Left Right Arrow Oval Push Button Caps Emu Proteus 1000, 2000 B3 E-mu D6D ($18)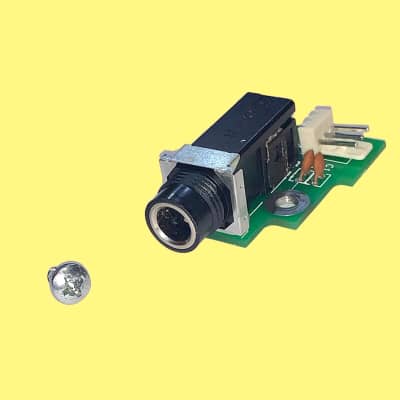 1/4" Headphone Jack For Emu Proteus 1000, 2000 B3 Audacity Phatt E-mu D6D ($18)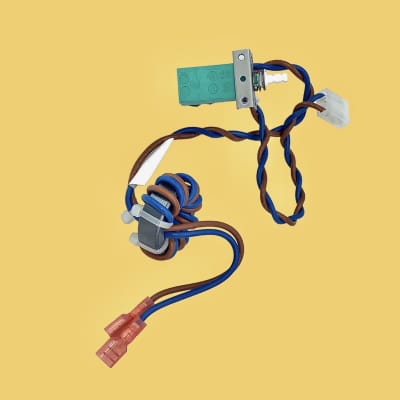 On Off Switch For E-mu Proteus 1000, 2000 B3 Audacity Phatt Orbit EMU D6D ($25)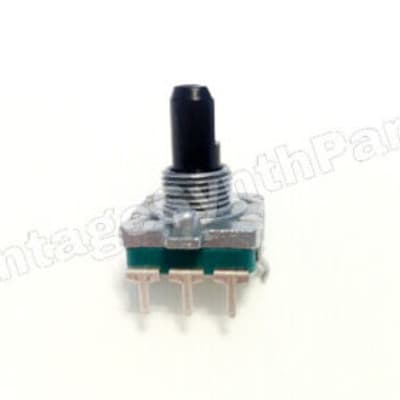 E-mu - Proteus 2000 , Vintage Pro , Xtreme Lead 1 , XK-6 - New Encoder ($7.43)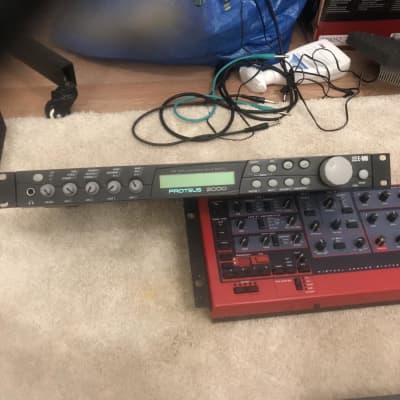 E-MU Systems Proteus 2000 ($393.76)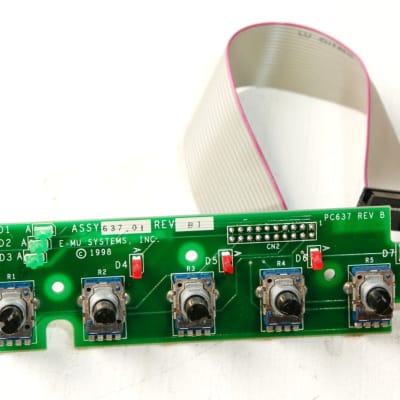 Front Circuit Board, Potentiometers, On/Off Switch, Emu Proteus 2000 B3 D6D ($24)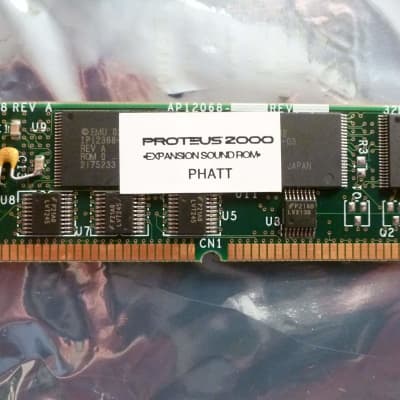 Tested 100% Working! E-MU Systems Emu Pure PHATT Expansion Board Sound ROM Card from Mo'Phatt for Proteus 2000-class synths such as P2K P1K XL1 MoPhatt Orbit3 XL7 MP7 PX7 PK6 XK6 MK6 Halo etc. PHAT FAT ($219.64)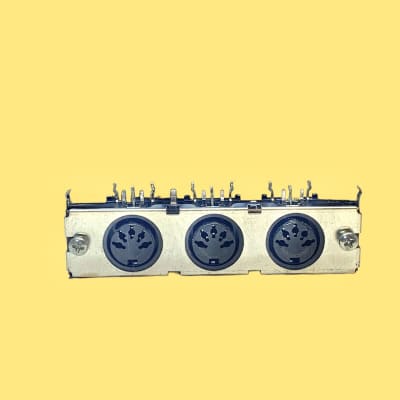 Midi Jack Assembly For Emu Proteus 1000, 2000 B3 Audacity Phatt Orbit D6D ($24)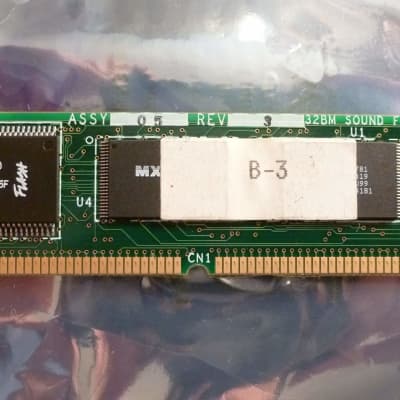 Tested 100% Working! Rare E-MU Systems Emu Definitive B-3 B3 Tone Wheel Organ Expansion Board Sound ROM Card for Proteus 2000-class synths such as P2K P1K XL1 MoPhatt Orbit3 Planet Earth Virtuoso 2000 Vintage Pro/Keys Halo PK6 XK6 MK6 XL7 MP7 PX7 etc. ($493.75)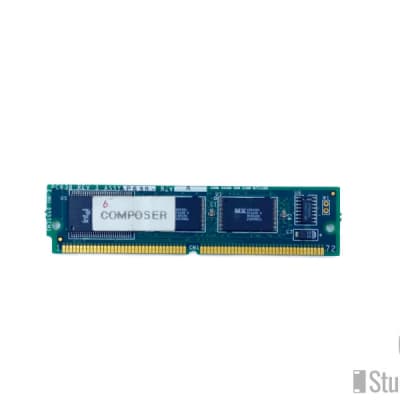 E-mu Systems Composer Sound ROM ($178.99)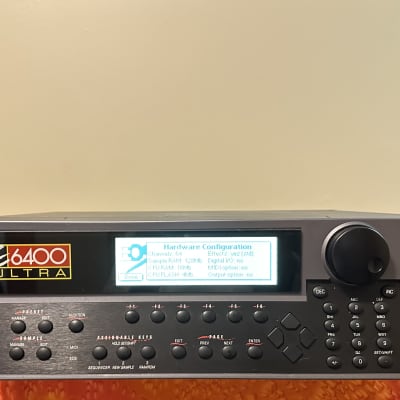 E-MU Systems E6400 Ultra w/ Ell, Elll and Proteus 2000 Sounds ($1,000)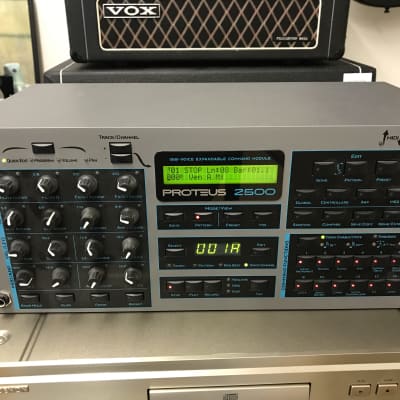 E-MU Systems Proteus 2500 2000's ($1,012.53)