The S4 Plus is an updated version of the Alesis S4 with a larger sound ROM and more patch and performance ("mix") presets. It is the rackmount version of the QuadraSynth Plus but has a slightly different set of piano sounds. It can be expanded with 4MB and 8MB Alesis Q Cards.
Specifications
Year Released: 1995
Polyphony: 64 notes
Multitimbral: 16 parts
Preset Patches: 512
User Patches: 128
Preset Performances: 400
User Performances: 100
ROM: 20MB sampled at 48 kHz
Effects: Onboard effects based on the Alesis Q2 FX processor
Outputs: 4 1/4" audio outputs, ADAT optical
This is a 1-space rack unit.
User Demo Videos
Rating
File Downloads
Items for Sale on Reverb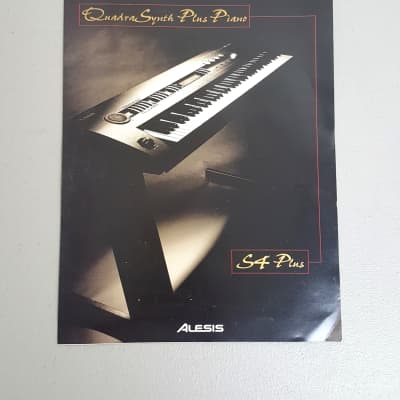 Alesis QuadraSynth Plus Piano / S4 Plus Keyboard/Module - Original Brochure ($8.50)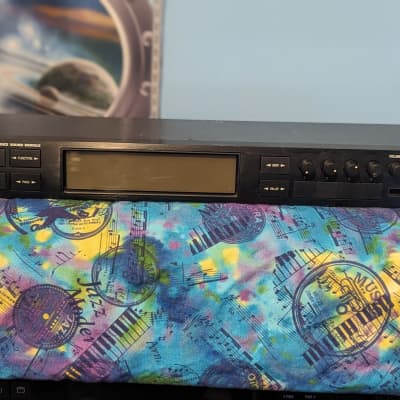 Alesis Quadrasynth S4 plus ($125)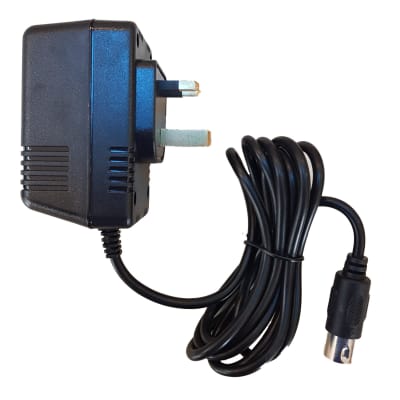 Power Supply Replacement for Alesis Quadrasynth S4 Plus Adapter Ac 9V 2000Ma 4 Pin D ($27.61)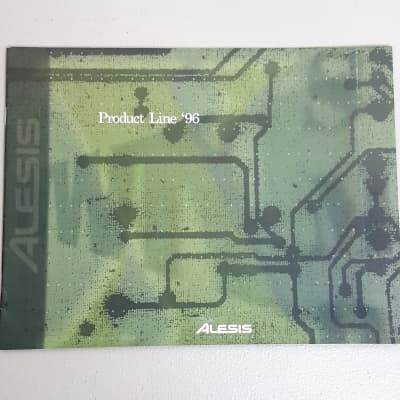 Alesis "Product Line '96" 1996 Catalog (Adat XT, QS8, X2, Q2, DM5, S4 Plus, etc) ($10)