Synths ⇝ Alesis ⇝ Alesis QuadraSynth Plus
Although the QuadraSynth Plus has 64 notes of polyphony, playing a patch with multiple tones will reduce the polyphony. A patch with four tones will only have 16 notes of polyphony.
Specifications
Year Released: 1995
Keyboard: 76 keys with velocity
Polyphony: 64 notes
Multitimbral: 16 parts
Preset Patches: 512
User Patches: 128
This keyboard is MIDI-enabled.
MIDI Connections: Standard 5-Pin MIDI in, out, and thru connections.
User Demo Videos
Rating
File Downloads
Alesis QuadraSynth Plus Manual
Items for Sale on Reverb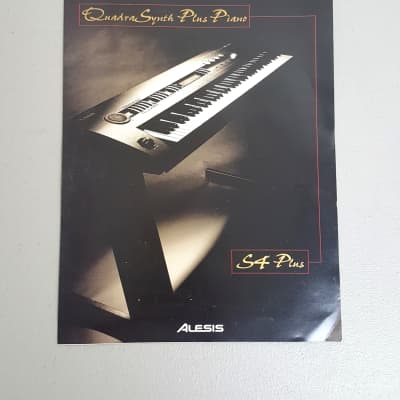 Alesis QuadraSynth Plus Piano / S4 Plus Keyboard/Module - Original Brochure ($8.50)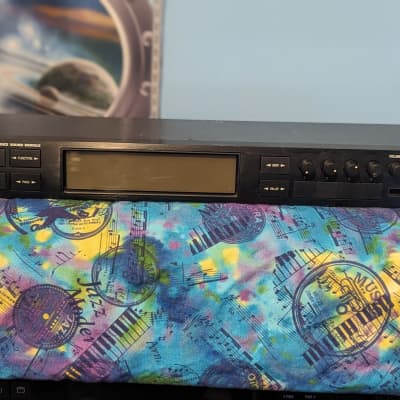 Alesis Quadrasynth S4 plus ($125)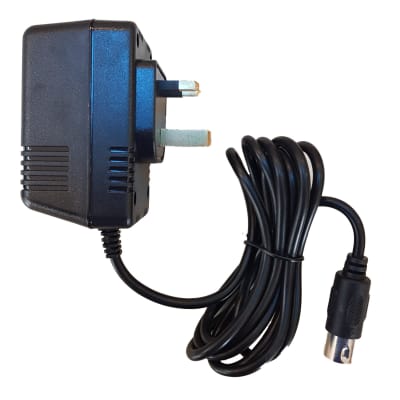 Power Supply Replacement for Alesis Quadrasynth S4 Plus Adapter Ac 9V 2000Ma 4 Pin D ($27.61)