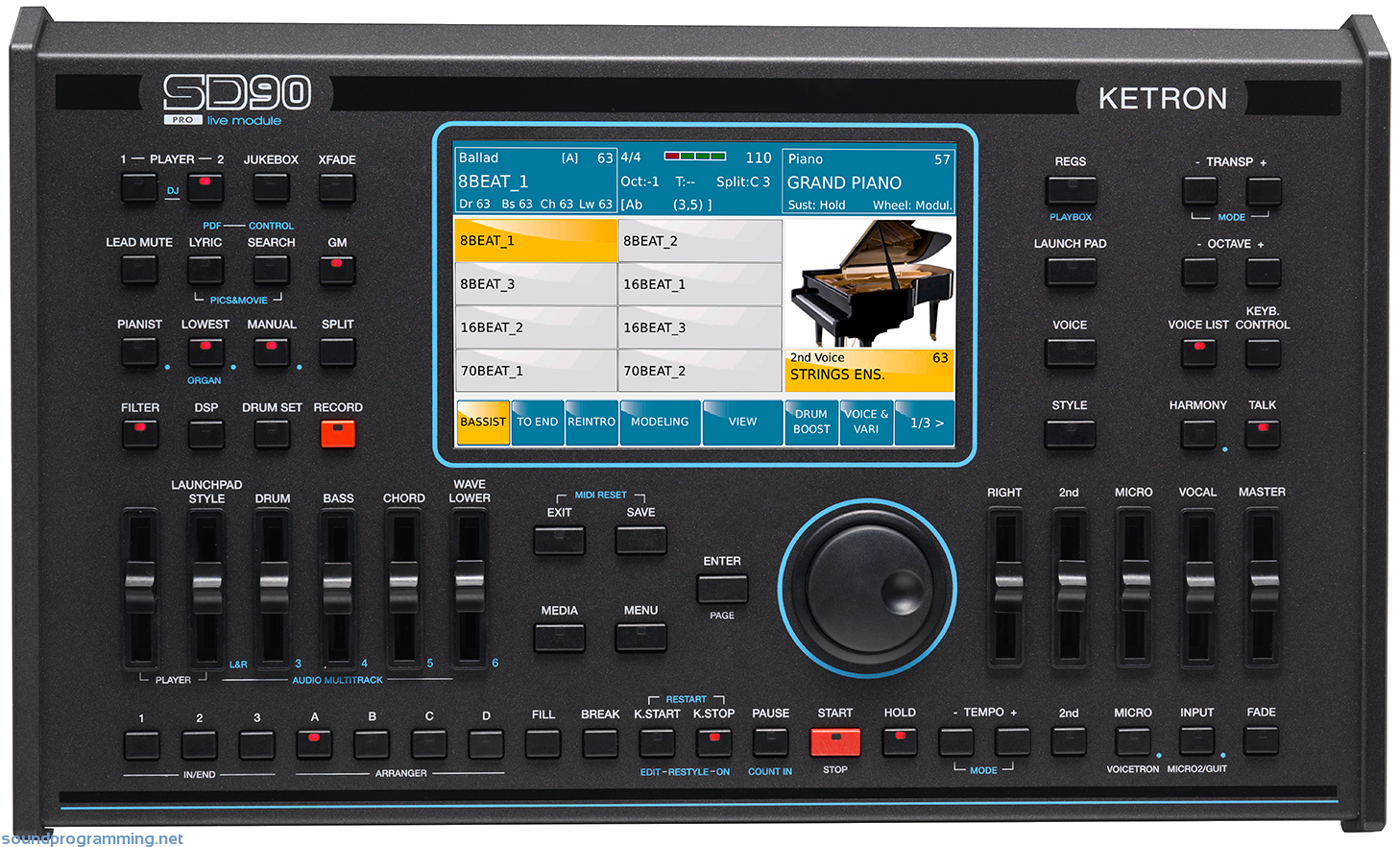 The Ketron SD90 Pro Live Module is an "arranger module" meant to be played with an external MIDI controller or keyboard.
Specifications
Polyphony: 128 notes
Multitimbral: 64 parts
Preset Patches: 368
User Patches: 1500
Preset Styles/Rhythms: 400
Screen: 7-inch 800 x 480 pixel LCD color capacitive TFT.
Power Consumption: External 9V 4A power supply
Dimensions: 422 mm x 115 mm x 255 mm
Weight: 4 kg
This is a tabletop module.
Rating
File Downloads
Ketron SD9 and SD60 and SD90 Data List
Items for Sale on Reverb
Ketron SD90 ($2,993.13)
Ketron sd90 - arranger module ( audya event sd40 sd7 sd9 ) ($2,650.79)
Ketron SD90 with Ajamsonic upgrade 2021 ($2,495)
KETRON SD90 Sound Module with super-realistic guitar styles ($2,890)
Ketron SD90 2020 Noir ($3,096.89)
Ketron SD90 Sound Module (DEMO) ($2,880.82)
Ketron 9VA016 valigia per SD 90 ($162.01)