The SK-5 is an 8-bit sampling keyboard. It can record samples up to 1.4 seconds in length.
Specifications
Year Released: 1987
Keyboard: 32 mini keys
Polyphony: 4 notes
ROM: 8 sounds, 10 rhythms
Power Consumption: 1.8 watts
Dimensions: 470 mm x 169 mm x 47 mm
Weight: 1.3 kg
This keyboard has built-in 0.8-watt mono speaker(s).
Batteries: AA x 5
User Demo Videos
Rating
File Downloads
Items for Sale on Reverb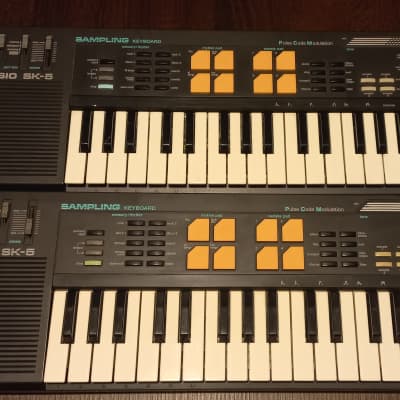 2 X Casio SK-5 Sampling Keyboard ($454.68)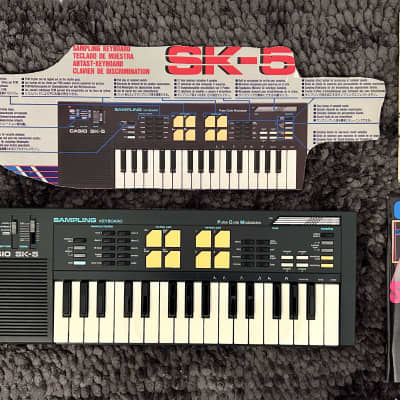 Casio SK-5 32-Key Sampling Keyboard 1980s - Black ($200)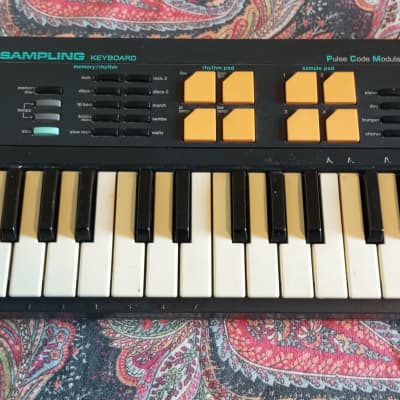 Casio SK-5 32-Key Sampling Keyboard 1980s - Black ($159.14)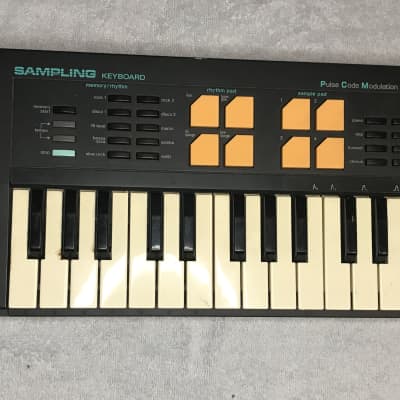 CASIO SK-5 32-KEY SAMPLING KEYBOARD 1980s ($150)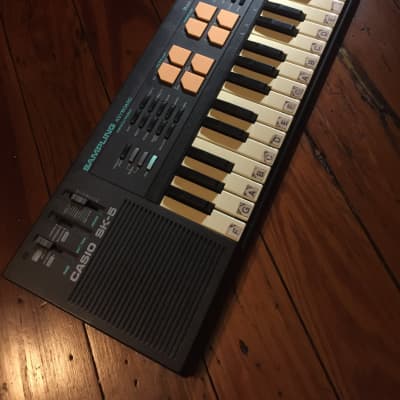 Casio SK-5 32-Key Sampling Keyboard ($300)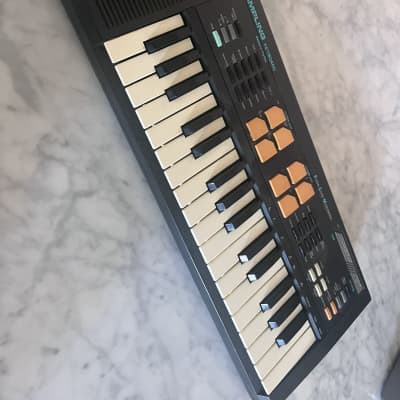 Casio SK-5 32-Key Sampling Keyboard Vintage 1980s - Black ($175)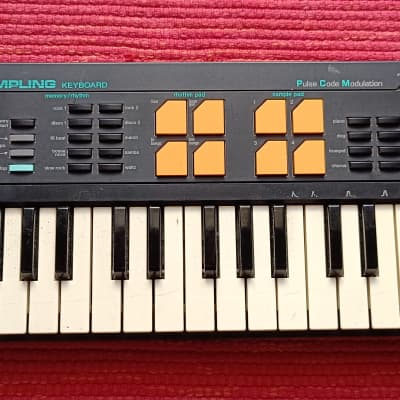 Casio SK-5 32-Key Sampling Keyboard 1980s - Black ($210.29)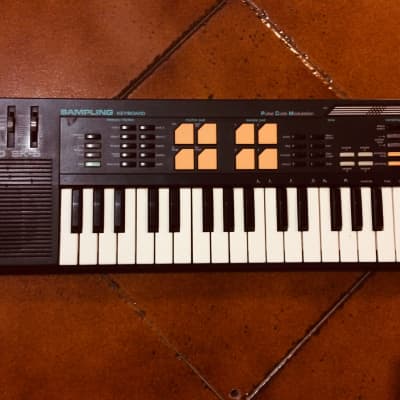 Casio SK-5 32-Key Sampling Keyboard 1980s - Black ($204.60)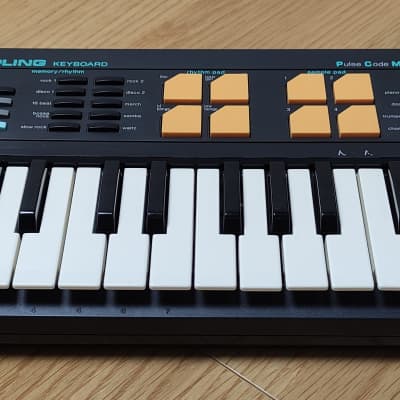 Casio SK-5 32-Key Sampling Keyboard 1980s - Black ($248.94)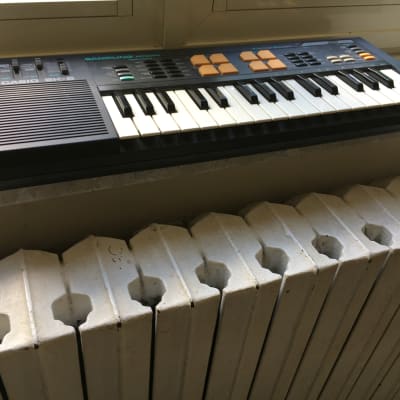 Casio SK-5 32-Key Sampling Keyboard 1980s - Black ($284.17)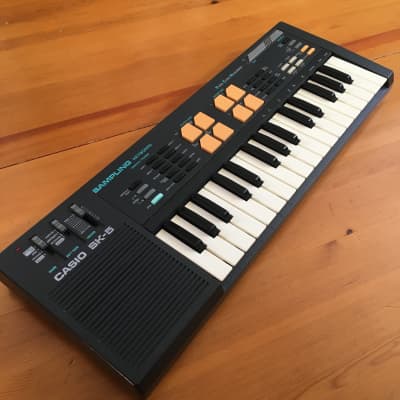 Casio SK-5 ($215.97)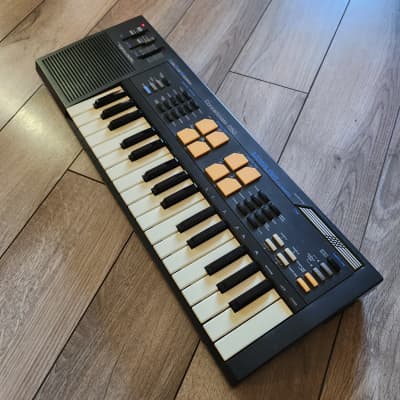 Realistic Concertmate 650 AKA Casio SK-5 32-Key Sampling Keyboard 1980s - Black ($130)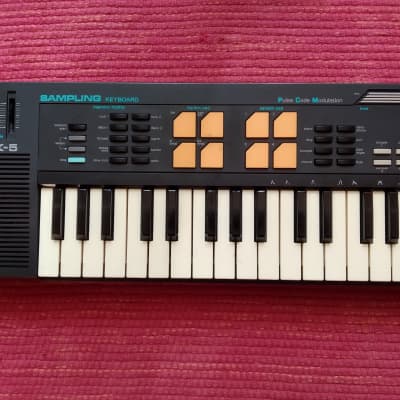 Casio SK-5 32-Key Sampling Keyboard 1980s - Black ($187.55)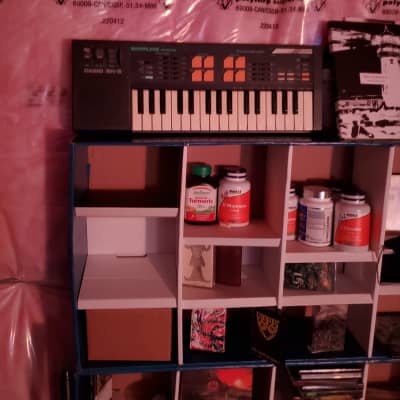 Casio SK-5 32-Key Sampling Keyboard 1980s - Black ($169.95)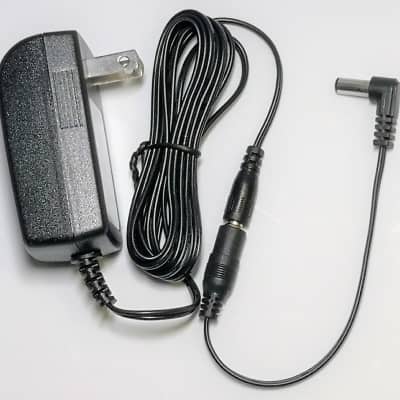 AC Adapter Power Supply For Casio SK-1 SK-2 SK-5 Sampling Keyboard ($24.99)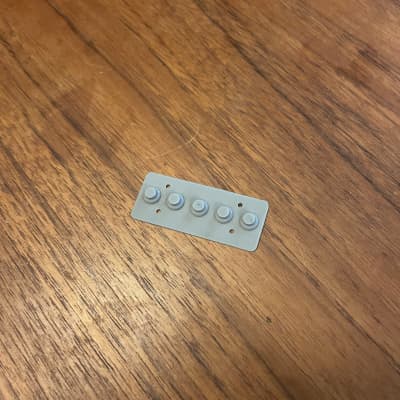 Casio SK-1 5-Contact Rubber Pad - for tempo, rhythm and more buttons ($7.99)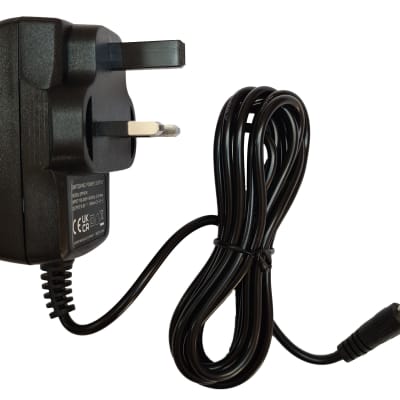 Power Supply Replacement for Casio Sk-200 Keyboard 9V ($14.35)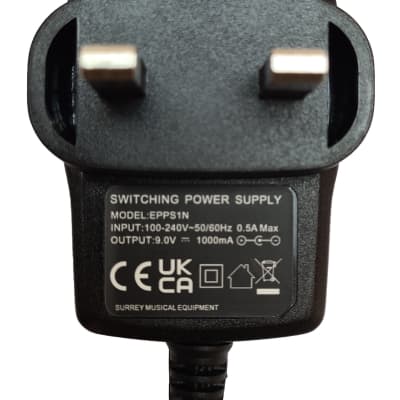 Power Supply Replacement for Casio Sk-100 Keyboard 9V Adapter ($14.35)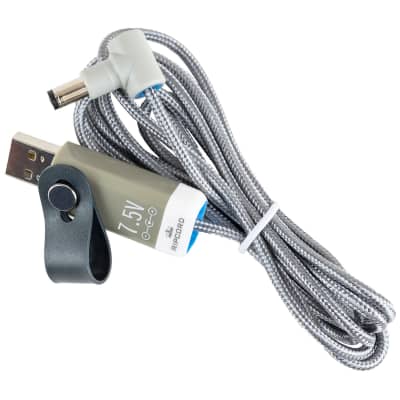 Ripcord USB to 7.5V Casio SK-5 Sampler-compatible power cable by myVolts ($22.72)