The MU50's sound engine is based on AWM2 (Advanced Wave Memory 2). It has XG and TG300B modes. It uses an external PA-1207 power adapter.
Specifications
Year Released: 1995
Polyphony: 32 notes
Multitimbral: 16 parts
Preset Performances: 128
User Performances: 128
ROM: 737 tones, 22 drumsets
Effects: reverb (12 types), chorus (11 types), variation (42 types)
Screen: custom backlit LCD
Dimensions: 220 mm x 210 mm x 44 mm
Weight: 1.3 kg
This is a tabletop module.
User Demo Videos
Rating
File Downloads
Yamaha MU50 Sound List and MIDI Data
Items for Sale on Reverb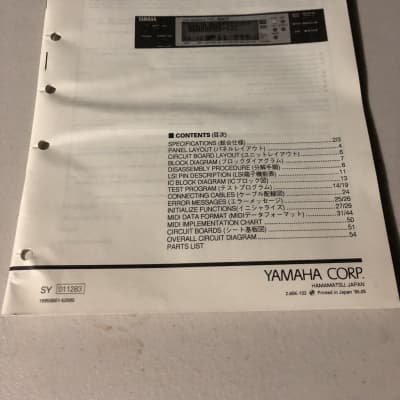 Yamaha MU50 Tone Generator Service Manual 1995 ($17)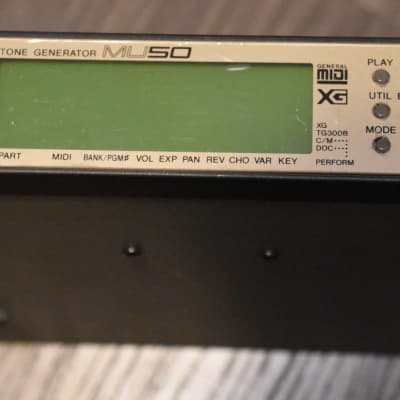 Yamaha MU50 ($129)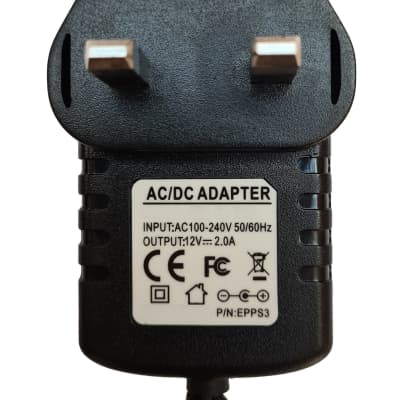 Power Supply Replacement for YAMAHA MU50 SOUND MODULE ADAPTER UK 12V ($14.35)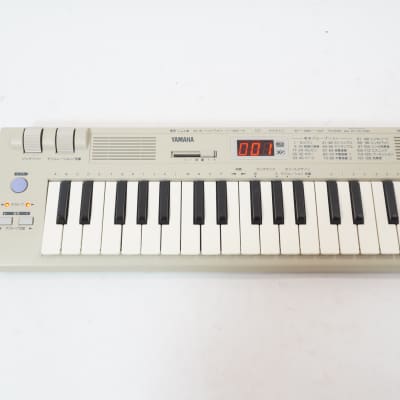 YAMAHA SK1XG 37 MINI MIDI SOUND KEYBOARD CBX-K1XG MU50 Sound Build-in Speaker ($99.99)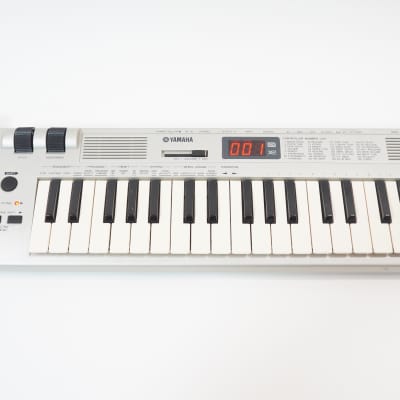 YAMAHA CBX-K1XGs 37 MINI MIDI SOUND KEYBOARD MU50 Sound Module Build-in Speaker ($179.99)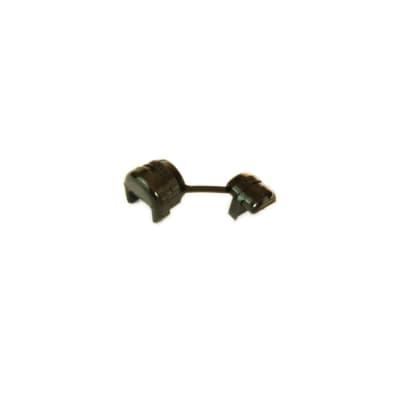 Yamaha - V50 , CX5MU , 03D - Cable Stopper ($4.90)