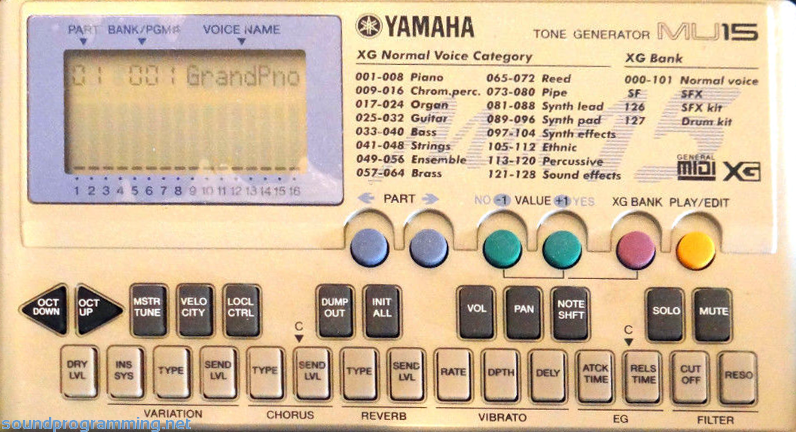 The MU15 is the XG-enabled follow-up to the MU5. It also has General MIDI and TG300B support.
It can be powered with six AA batteries or a Yamaha PA-3B adapter.
Specifications
Year Released: 1998
Polyphony: 32 notes
Multitimbral: 16 parts
ROM: 676 tones, 21 drumkits
Effects: 3 24-bit effects processors with 11 reverbs, 11 modulation effects, and 43 variation effects
Dimensions: 188 mm x 104 mm x 33 mm
Weight: 0.35 kg
This is a tabletop module.
User Demo Videos
Rating
File Downloads
Items for Sale on Reverb
Yamaha MU15 Portable MIDI Tone Generator Sequencer Clean Original Power Supply ($170)
Yamaha MU15 replacement 12 Volt 1000mA 1Amp AC Adapter Power Supply ($32.95)