The Yamaha FVX-1 is a rackmount 8-operator FM synthesizer. Not many were produced. Although many people think that the FS1r was the first 8-operator FM synthesizer, this unit predates it by about a decade.
Specifications
Year Released: 1988
Polyphony: 32 notes
Multitimbral: 4 parts
Preset Patches: 248
User Patches: 256
User Performances: 16
Effects: DSP has 11 effect algorithms including stereo chorus, stereo pan, symphonic, phaser, flanger, delay, tremolo, digital hall, celeste and wah.
Dimensions: 480 mm x 383.5 mm x 88mm
Weight: 7.2 kg
This is a 2-space rack unit.
This keyboard is MIDI-enabled.
Rating
File Downloads
Items for Sale on Reverb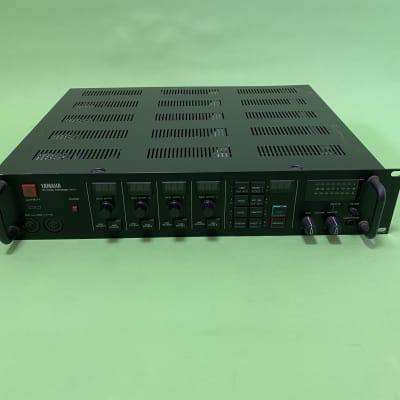 Very rare, Yamaha FVX-1 synthesizer ! ($4,569.03)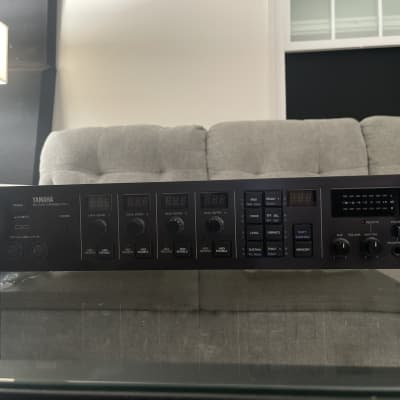 Yamaha FVX-1 ($3,249)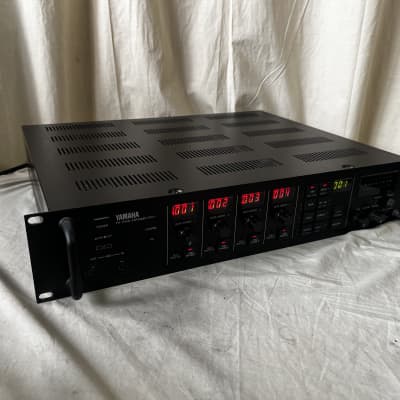 Yamaha FVX1 FM voice expander ($4,500)