The Yamaha FB-01 is a half-rack synthesizer module. It is a 4-operator synth with 8 available FM algorithms. As a budget FM unit, it is less capable than most Yamaha FM synthesizers. It is not designed for front-panel editing, so a computer editor should be used. It is known for its passable organ and bass sounds.
Other than that, many of the sounds of the FB-01 are lacking in character and this is one of the weaker-sounding modules available, even if you understand FM programming. If you pay more than about $30 for one, you've probably made a mistake. Given the limited usefulness of this entry-level unit, purchasing a sample CD might be a better idea. Consider the Yamaha TX81Z if you're looking for an FM synthesizer module.
Connections: MIDI in, out, thru, 2x 1/4-inch audio outs.
Frederic Meslin has created a freeware Windows-based editor for the FB-01. The latest version is available here:
http://sourceforge.net/projects/fb01editor/
Specifications
Year Released: 1986
MSRP: $350.00
Polyphony: 8 notes
Multitimbral: 8 parts
User Patches: 20
This is a tabletop module.
User Demo Videos
Rating
File Downloads
Items for Sale on Reverb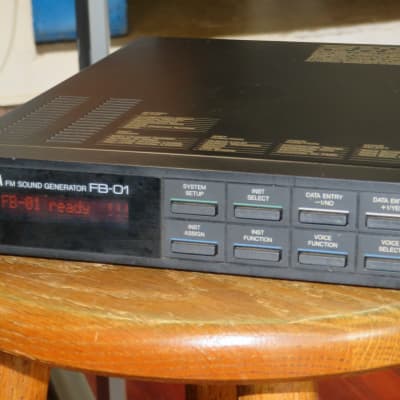 Yamaha FB-01 FM Sound Generator ($175)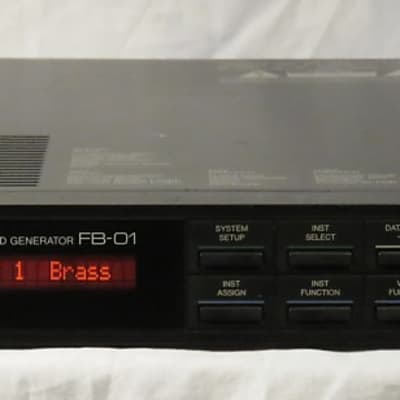 Yamaha FB-01 ($300)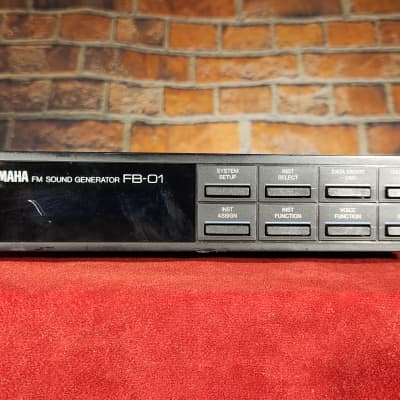 Vintage 1980s Yamaha FB-01 FM Sound Generator ($125)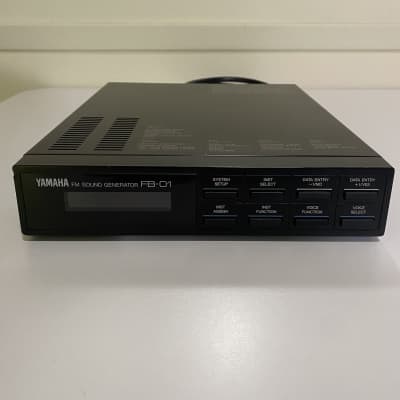 Yamaha FB-01 FM Sound Generator ($110)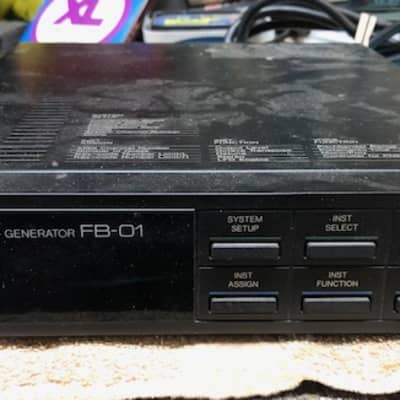 Yamaha FB-01 FM Sound Generator 1986 - 1987 - Black ($199)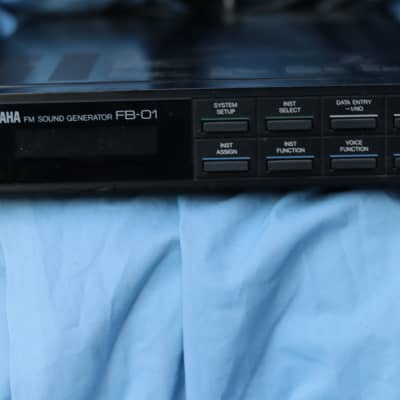 Yamaha FB-01 FM Sound Generator 1986 - 1987 - Black ($150)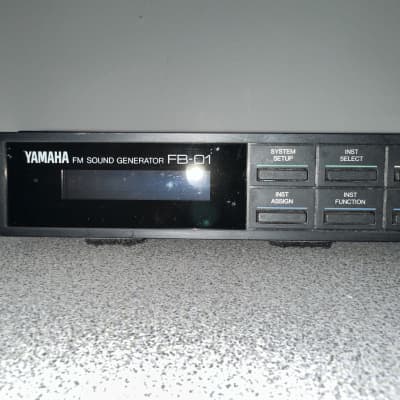 Yamaha FB-01 FM Sound Generator ($125)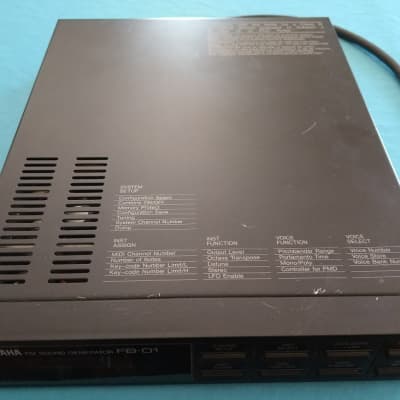 Yamaha FB-01 FM Sound Generator ($144.99)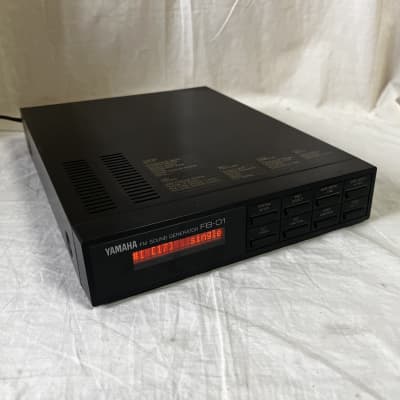 Yamaha FB-01 Digital Programmable Algorithm Synthesizer New internal Battery!! ($130)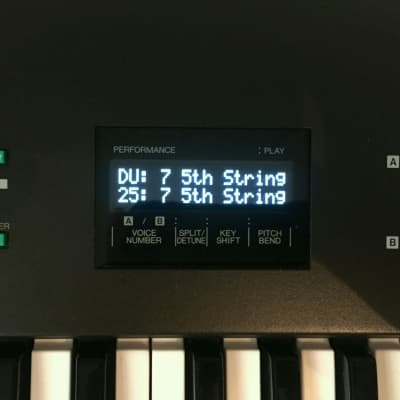 OLED Display Upgrade - Yamaha TX7 - DX7 - DX9 - DX11 - DX21 - FB-01 ($164.07)
Yamaha SB-40 w/FB Chorus (CH-03), Overdrive (OD-01), Flanger (FL-01), Noise Gate (NG-01) 1980's ($468.88)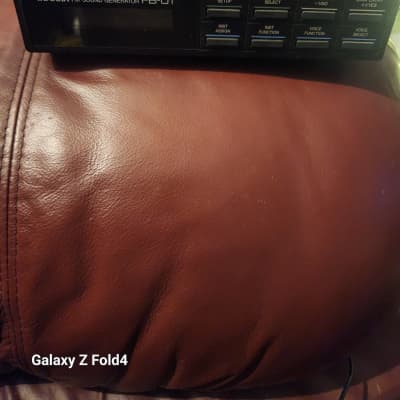 Yamaha Fb01 Mid 90s ($57.67)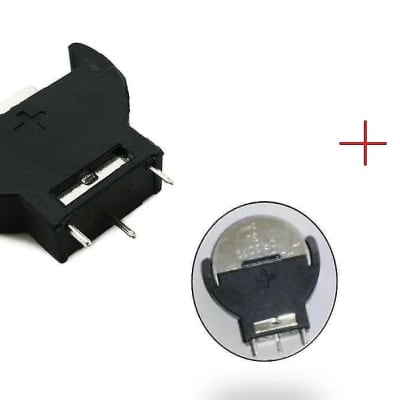 Yamaha PF-70/80 , MCS2 MIDI Control Station , FB01 , DX100 - Battery 3V Replacement Repair Fix ($11.19)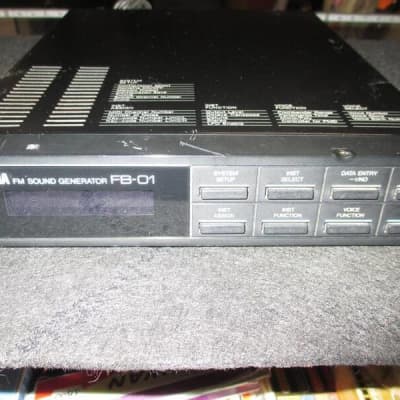 Sintetizzatore Yamaha FB01 Vintage anni 80 ($146.25)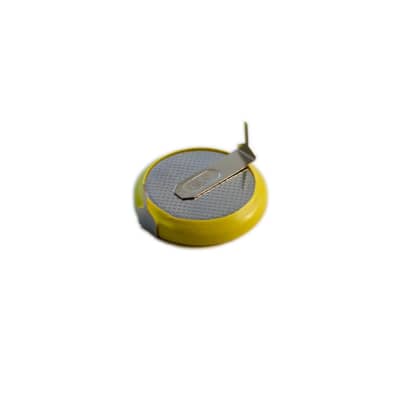 Yamaha - PF-70/80 , MCS2 MIDI Control Station , FB01 , DX100 - New Battery ($4.99)