The pulse is a monophonic analog rackmount synthesizer. In addition to the 99 patch presets, it also has one "random" sound patch. There is also a Pulse+ model variation that has a MIDI to CV output.
Specifications
Year Released: 1996
Polyphony: monophonic
Preset Patches: 59
User Patches: 40
This is a 2-space rack unit.
User Demo Videos
Rating
File Downloads
Items for Sale on Reverb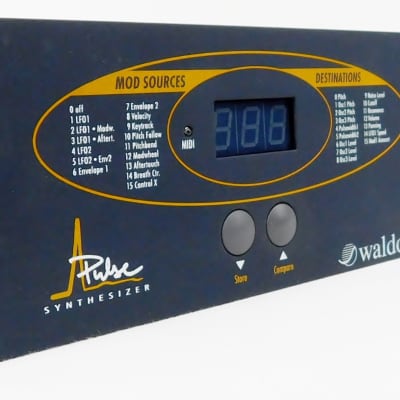 Waldorf Pulse Analog Synthesizer Rack OS 2.01 + Top Zustand +1.5 Jahre Garantie ($630.46)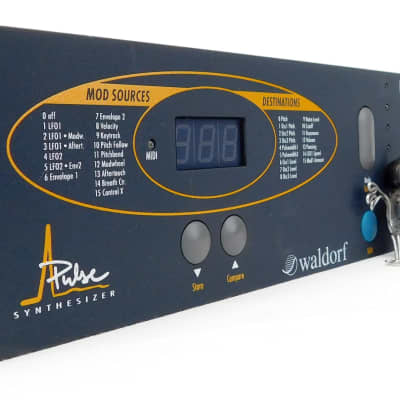 Waldorf Pulse Synthesizer Rack Made in Germany + Top Zustand + 1.5Jahre Garantie ($630.46)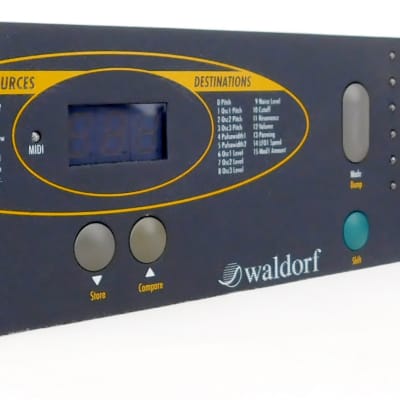 Waldorf Pulse Analog Synthesizer Rack + Top Zustand +1.5Jahre Garantie ($596.07)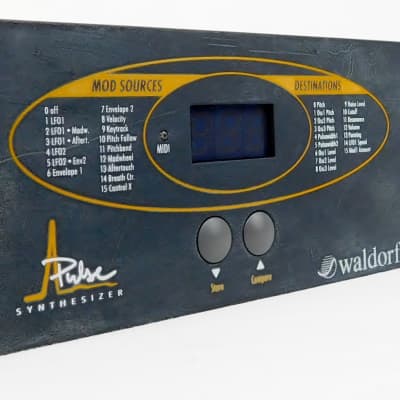 Waldorf Pulse Analog Synthesizer Rack OS 2.01 + Guter Zustand + 1.5Jahre Garantie ($567.41)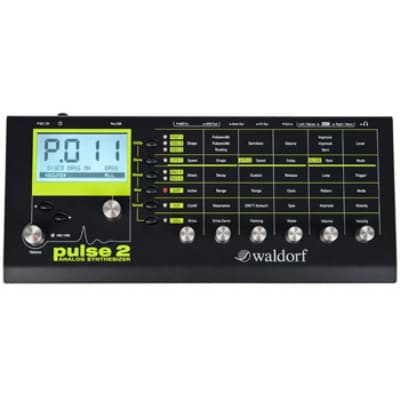 Waldorf Pulse 2 Desktop Analogue Synth ($705.14)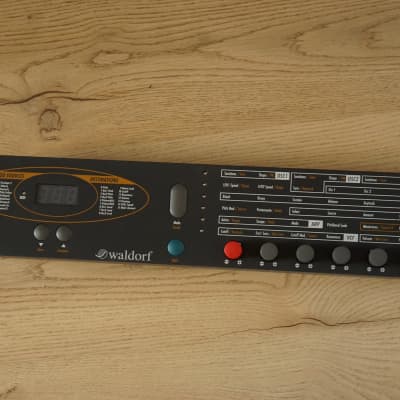 Waldorf Pulse Rackmount Synthesizer 1997 - Blue ($483.44)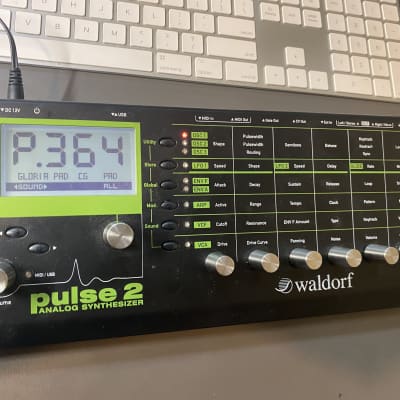 Waldorf Pulse 2 Analog Synthesizer Module 2013 - Present - Black ($440)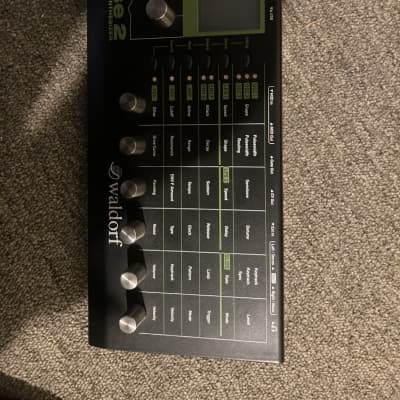 Waldorf Pulse 2 Analog Synthesizer Module ($600)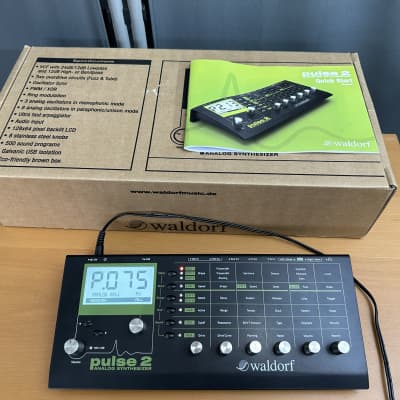 Waldorf Pulse 2 Analog Synthesizer Module ($360)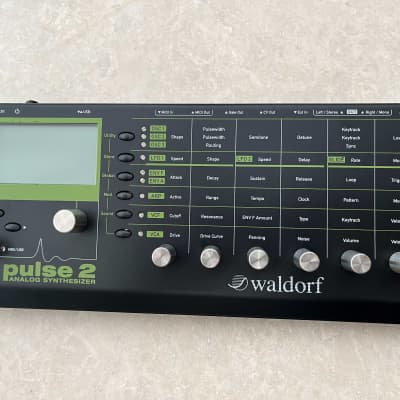 Waldorf Pulse 2 Analog Synthesizer Module 2013 - Present - Black ($450.65)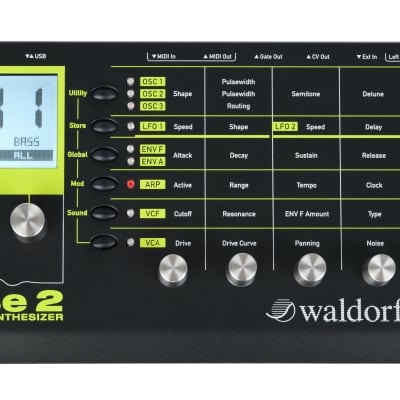 Waldorf Pulse 2 ($742.89)
Waldorf Pulse Synthesizer, Rackmount (Consignment) ($499.99)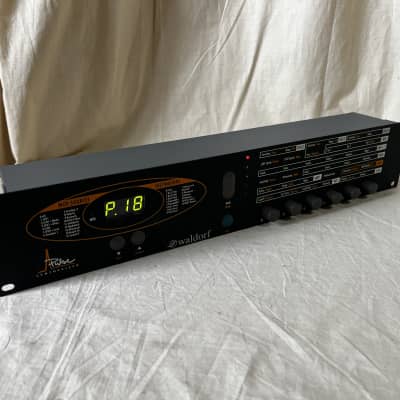 Waldorf Pulse Monophonic Rackmount Synthesizer w/ power supply ($599.99)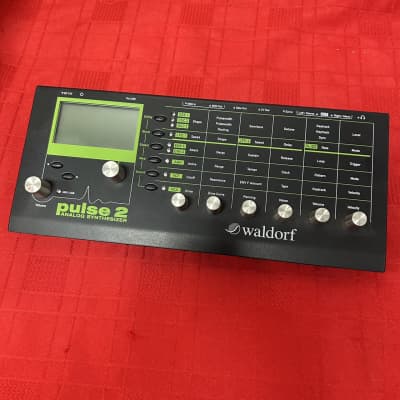 Waldorf Pulse 2 Analog Synthesizer Module 2013 - Present - Black ($549)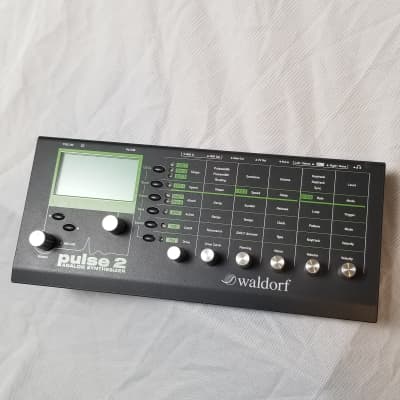 Waldorf Pulse 2 Analog Synthesizer Module 2013 - Present - Black ($640)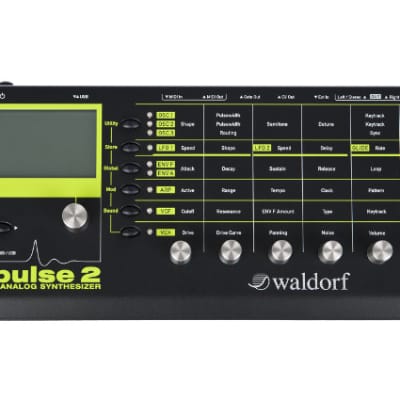 Waldorf Pulse 2 Programmable Analog Synthesizer ($899.99)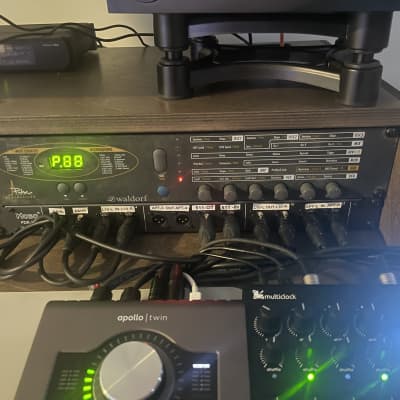 Waldorf Pulse Rackmount Synthesizer ($675)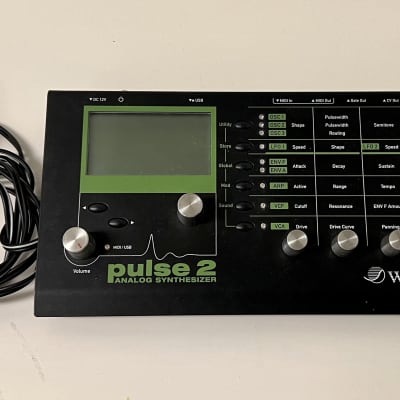 Waldorf Pulse 2 Analog Synthesizer Module mono/paraphonic ($453.93)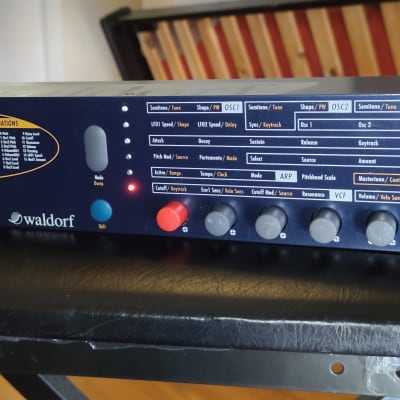 Waldorf Pulse analog synth-restored!Great sound. ($533.37)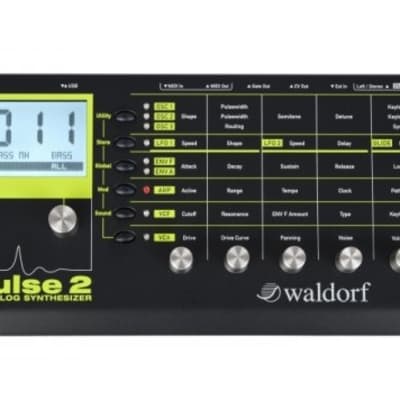 Waldorf Pulse 2 ($618.43)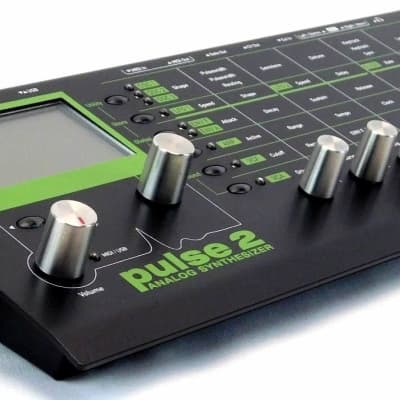 Waldorf Pulse 2 Desktop Analog Synthesizer +Fast Neuwertig + OVP+ 1,5J Garantie ($596.07)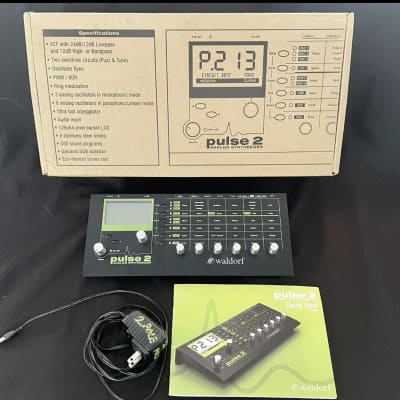 Waldorf Pulse 2 Analog Synthesizer Module 2013 - Present - Black ($445)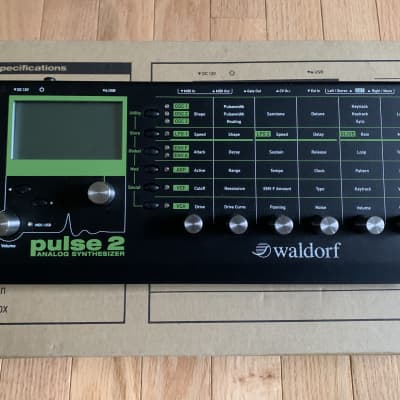 Waldorf Pulse 2 Analog Synthesizer Module ($502.40)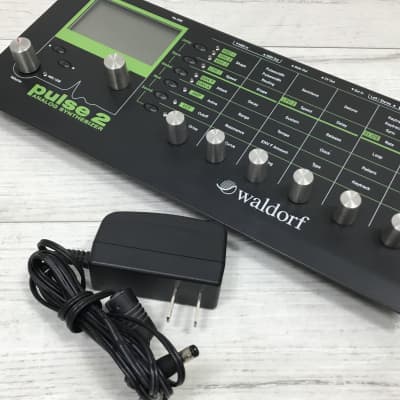 Waldorf Pulse 2 Analog Desktop Synthesizer w/ PSU ($469.99)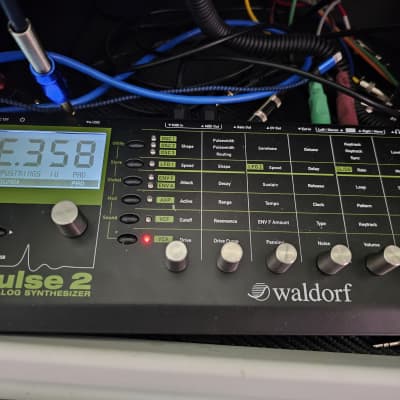 Waldorf Pulse 2 Analog Synthesizer Module 2013 - Present - Black ($449)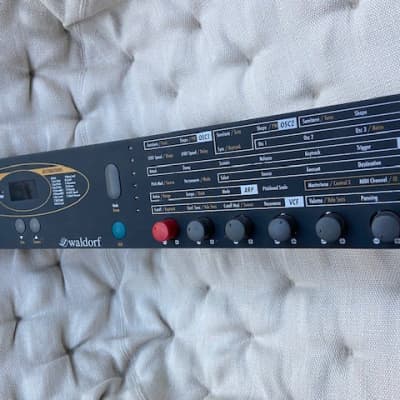 Waldorf Pulse Rackmount Synthesizer ($675.23)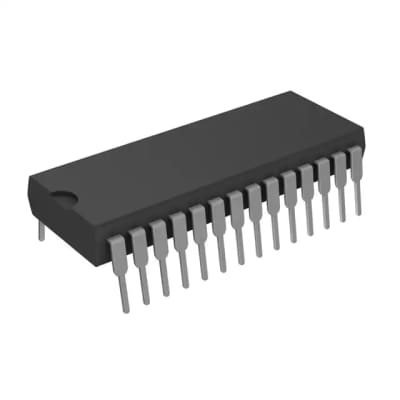 Waldorf Pulse Plus+ OS 2.01 EPROM Firmware Upgrade KIT / Brand New ROM Final Update Chip ($19.99)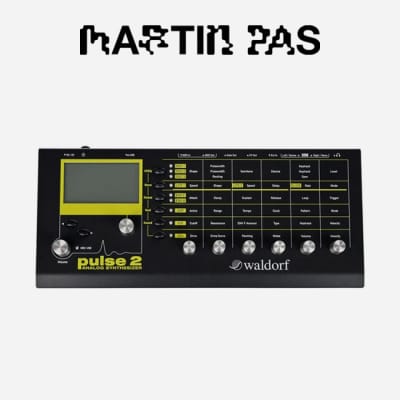 Waldorf Pulse 2 ($459.61)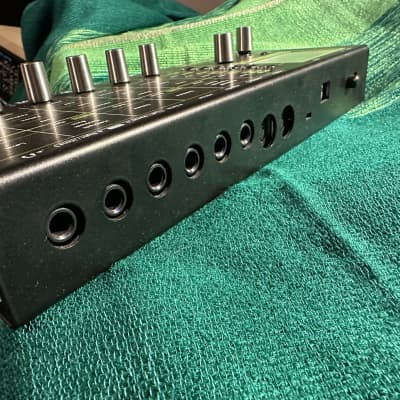 Waldorf Pulse 2 Analog Synthesizer Module 2013 - Present - Black ($383.05)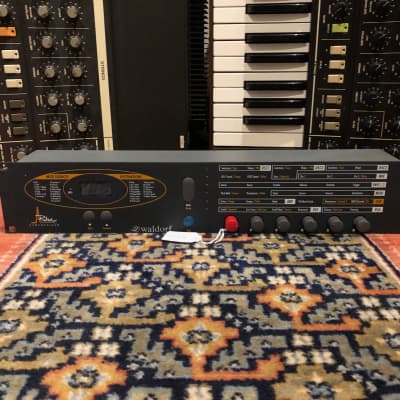 Waldorf Pulse (Serviced / Warranty) ($566.28)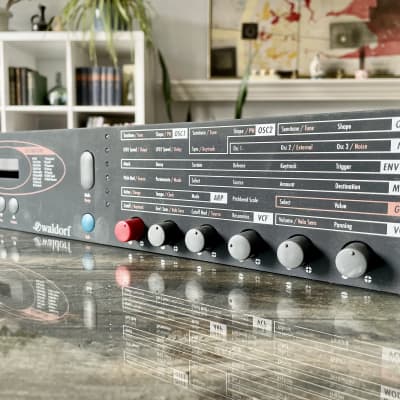 Waldorf Pulse Plus (+) Rackmount Synthesizer 1997 ($709)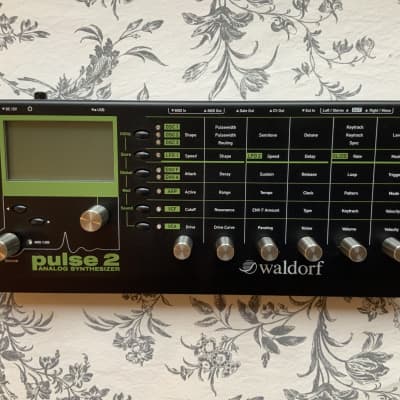 Waldorf Pulse 2 Analog Synthesizer Module 2013 - Present - Black ($340)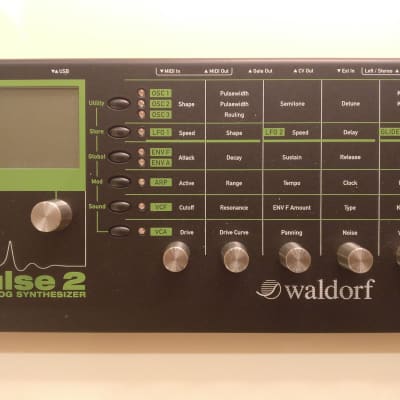 Waldorf Pulse 2 Desktop Analog Synthesizer - komplett mit Originalverpackung und Netzteil ($441.45)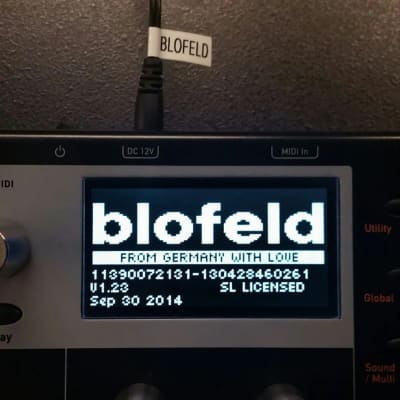 Waldorf Dot Matrix Display Upgrade - Waldorf Blofeld / Pulse ll Custom (white on black) - White On Black ($72.20)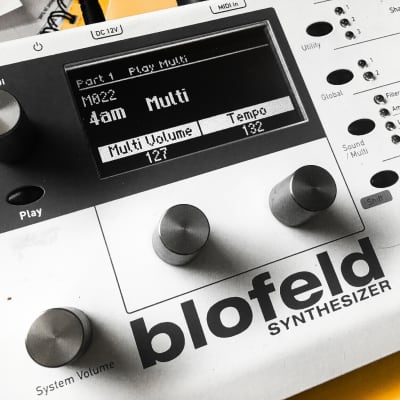 LED Display Upgrade - Waldorf Blofeld / Pulse ll Custom (white on black) ($165.68)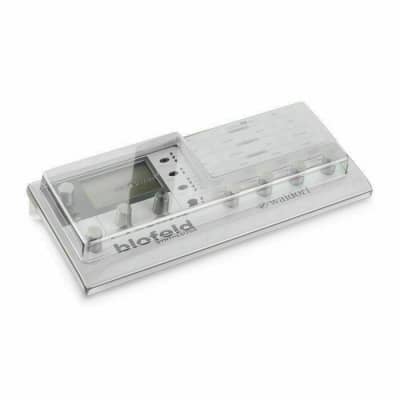 Decksaver Waldorf Blofeld Desktop & Pulse 2 Dust Cover ($44.73)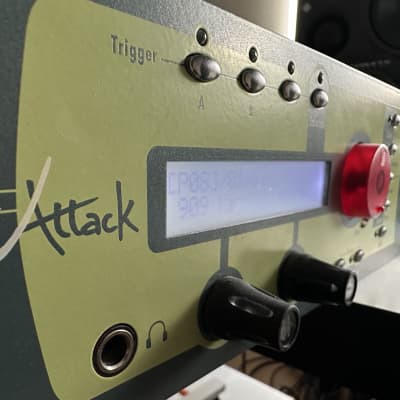 Waldorf Rack Attack Percussion Synthesizer Drum Machine Virtual Analog Synth Pulse Micro Q Microwave Wavetable ($714.95)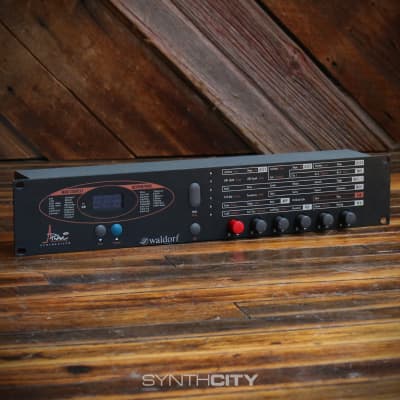 Waldorf Pulse+ Rackmount Synthesizer ($695)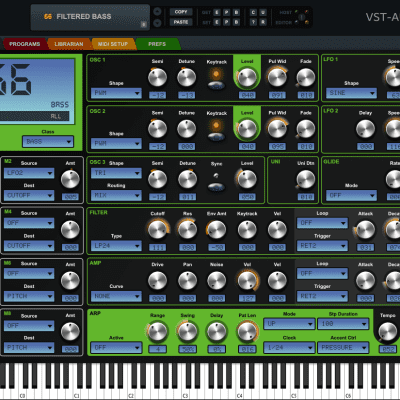 Waldorf Pulse 2 [Editor] ($30)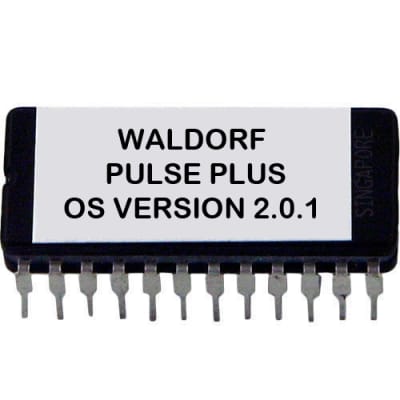 Waldorf Pulse Plus - Version 2.01 Firmware Update Upgrade Eprom ($16.97)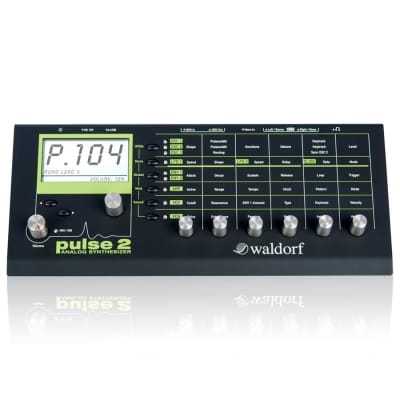 Waldorf Pulse 2 Analog Synthesizer Module ($699.99)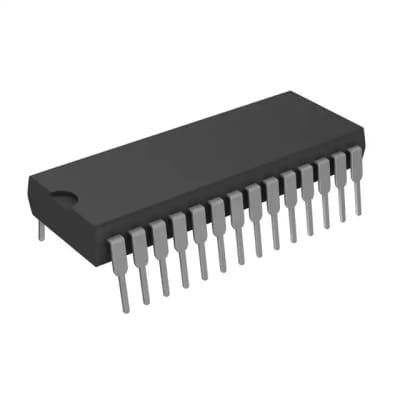 Waldorf Pulse OS 2.01 EPROM Firmware Upgrade KIT / Brand New ROM Final Update Chip ($19.99)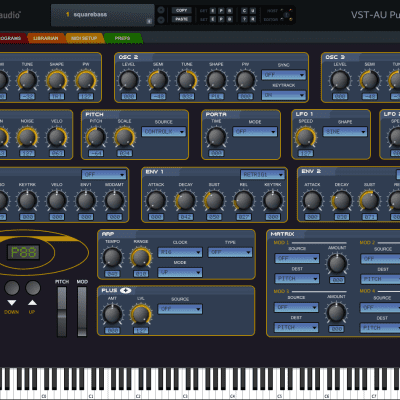 Waldorf Pulse [Editor] ($30)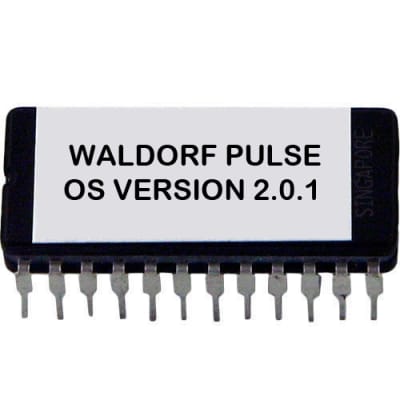 Waldorf Pulse Eprom with firmware version 2.01 OS Rom Upgrade Update ($16.97)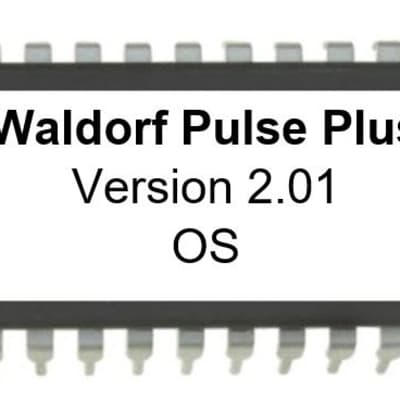 Waldorf Pulse Plus 2.01 OS upgrade ROM Firmware Eprom update ($16.97)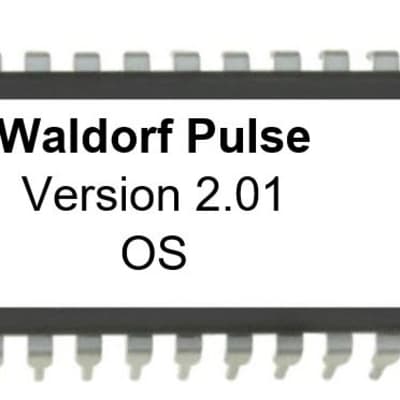 Waldorf Pulse 2.01 OS ROM upgrade Firmware Eprom update ($16.97)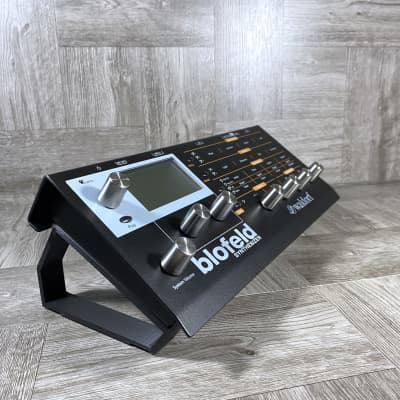 35º Angle Stands for Waldorf Blofeld or Pulse 2 Desktop Synths - BLACK - by KZcraftworks - US Seller ($24.95)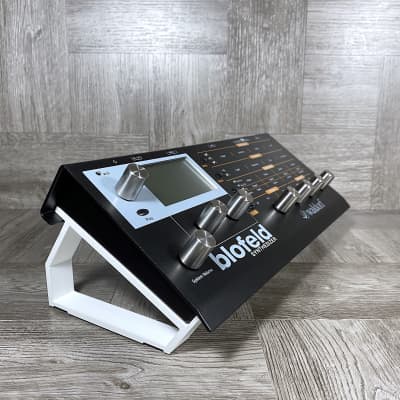 35º Angle Stands for Waldorf Blofeld or Pulse 2 Desktop Synths - WHITE - by KZcraftworks - US Seller ($24.95)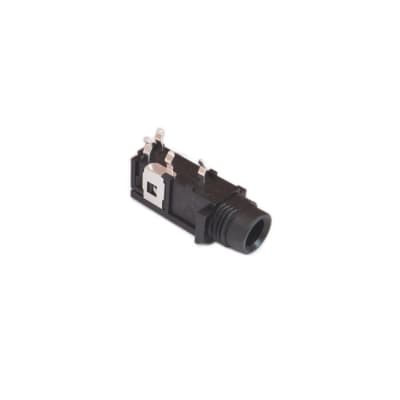 Waldorf - Blofeld, Rocket, Pulse 2, 2-pole, STVC, Streichfett - 1/4 stereo Jack ($5.99)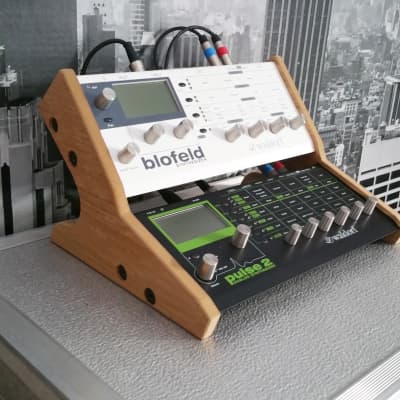 Dual Waldorf Blofeld/Pulse 2 Oak Veneered Precision Recessed Stand ($72.89)