Synths ⇝ Waldorf ⇝ Waldorf Blofeld Desktop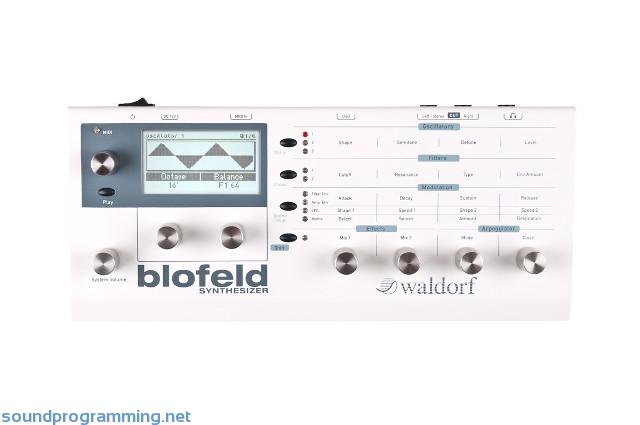 The Blofeld Desktop was originally released with a white body. A black version was released as the "shadow edition". It is also available in keyboard form as the Blofeld Keyboard.
The Waldorf Blofeld is known to have been used by Solar Fields.
Specifications
Year Released: 2007
MSRP: $699.00
Polyphony: 25 notes
Power Consumption: 5 watts
Dimensions: 304 mm x 132 mm x 54 mm
Weight: 1.3 kg
This is a tabletop module.
Patches: 1000+
Oscillators: 3 per voice
LFOs: 3 per voice
Envelopes: 4 per voice
User Demo Videos
Rating
File Downloads
Items for Sale on Reverb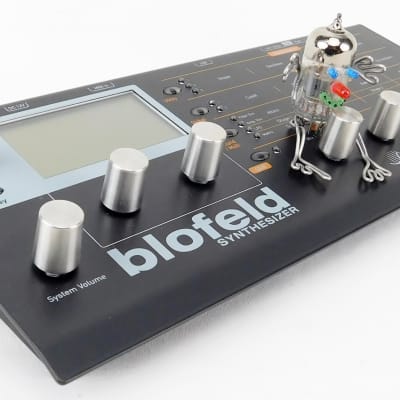 Waldorf Blofeld Desktop Black + SL License + Neuwertig + OVP + 1,5Jahre Garantie ($561.68)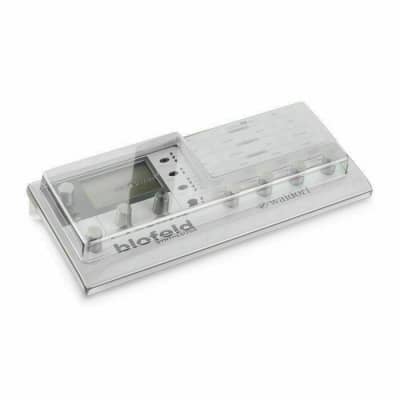 Decksaver Waldorf Blofeld Desktop & Pulse 2 Dust Cover ($44.73)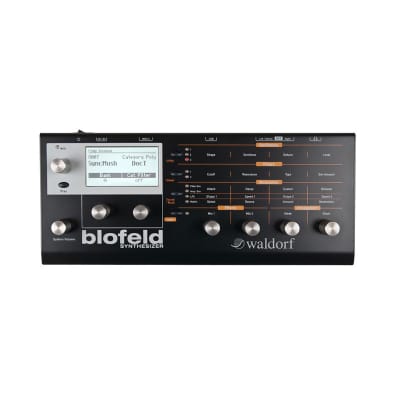 Waldorf Blofeld Desktop Wavetable Synth (Black) ($634.89)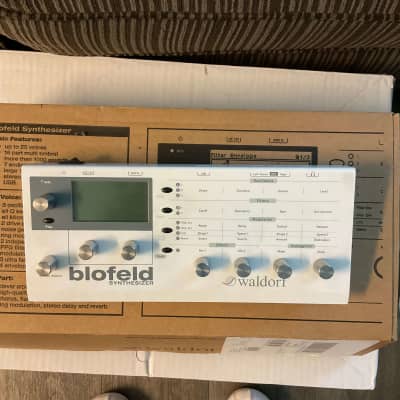 Waldorf Blofeld Desktop Synthesizer - White ($395)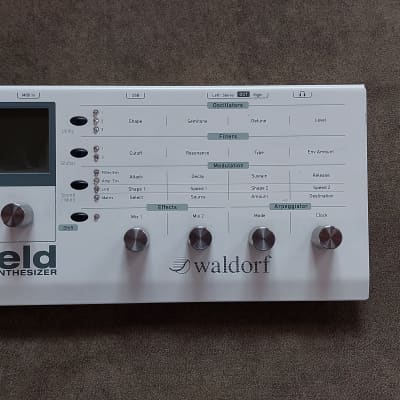 Waldorf Blofeld Desktop Synthesizer 2007 - Present - White ($408.54)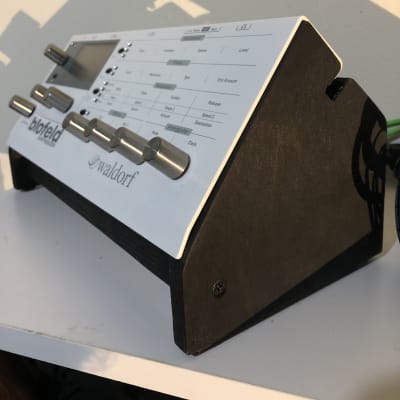 Waldorf Blofeld Desktop - w/Stand ($450)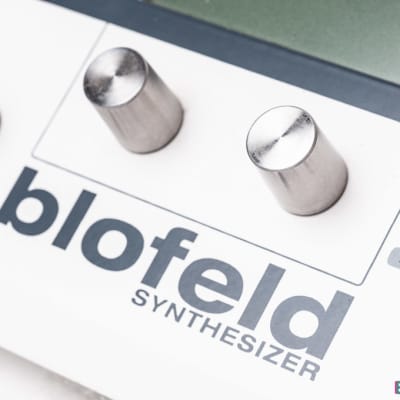 Waldorf Blofeld #7 ($410.89)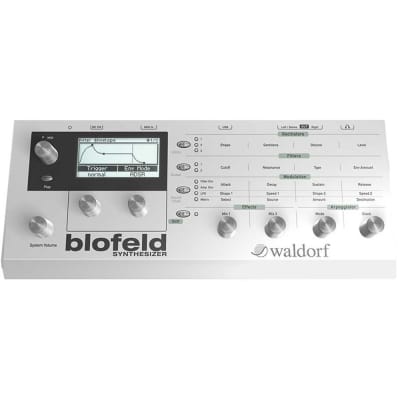 Waldorf Blofeld Digital Desktop Synth (white) ($579.99)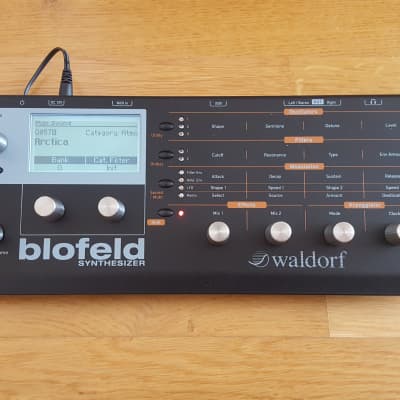 Waldorf Blofeld Desktop Digital Synthesizer Black Shadow Limited Edition - New (EU) ($600.33)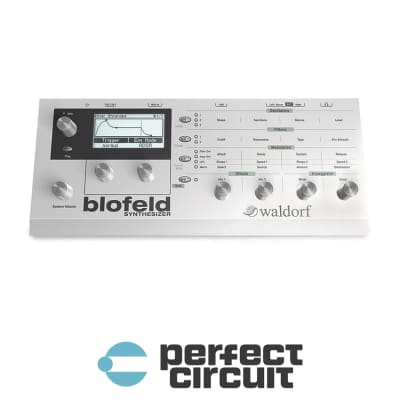 Waldorf Blofeld Desktop Virtual Analog Synthesizer (White) ($579.99)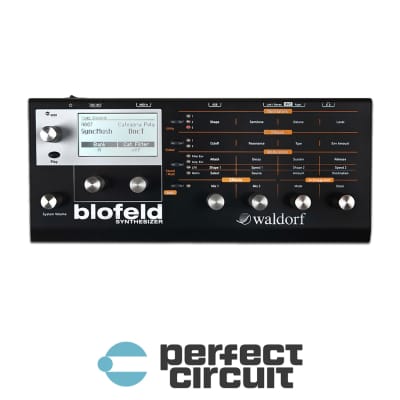 Waldorf Blofeld Desktop Virtual Analog Synthesizer (Black) ($579.99)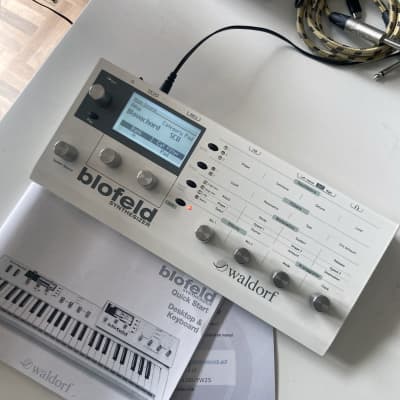 Waldorf Blofeld Desktop Synthesizer - White ($408.54)
Waldorf Blofeld Desktop Synthesizer ($442.59)
Waldorf Blofeld Desktop Synthesizer ($325)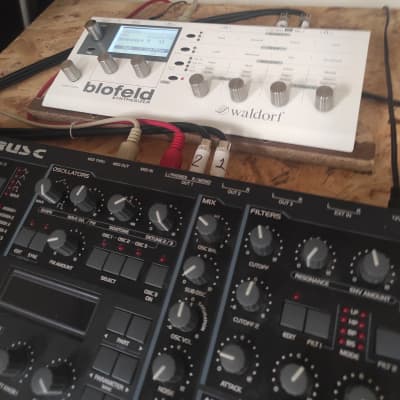 Waldorf Blofeld Desktop Synthesizer ($397.19)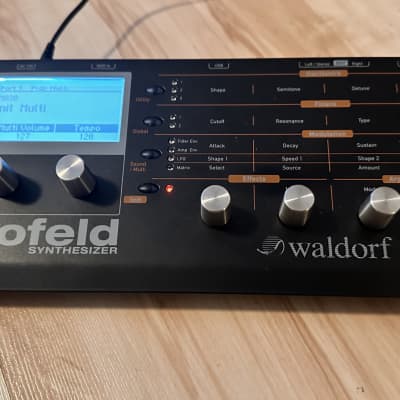 Waldorf Blofeld Desktop - SL License and All Sound Sets included - Mint Encoders - ($680)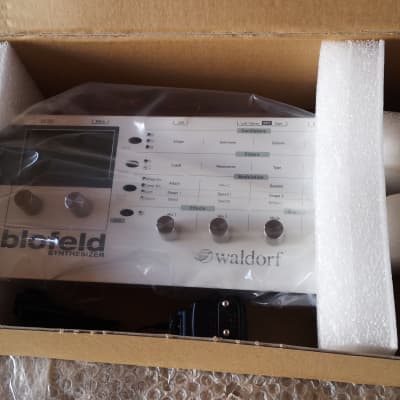 Waldorf Blofeld Desktop Synthesizer White | Synthonia libraries ($553.80)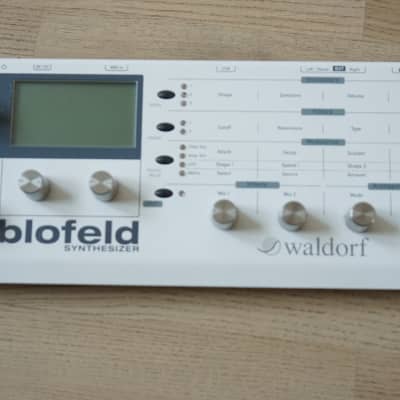 Waldorf Blofeld Desktop Synthesizer 2007 - Present - White ($408.54)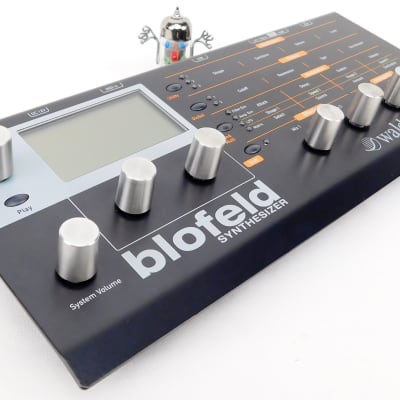 Waldorf Blofeld Desktop Black Edition + SL License +Neuwertig+ OVP + 2J Garantie ($619)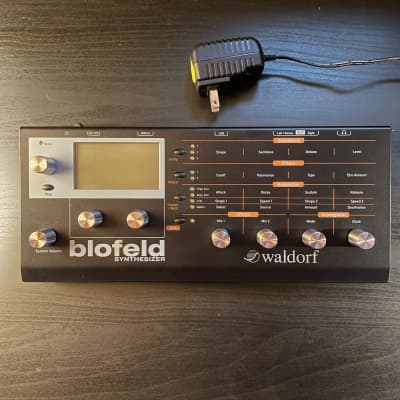 Waldorf Blofeld Desktop Synthesizer - Black Shadow ($350)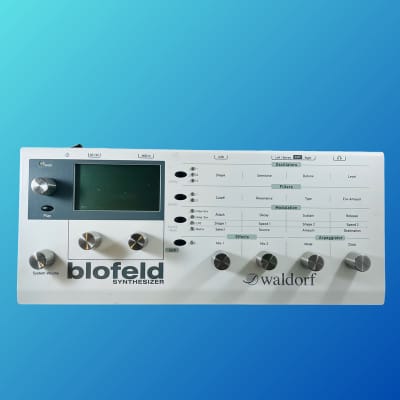 Waldorf Blofeld Desktop Synthesizer ($339)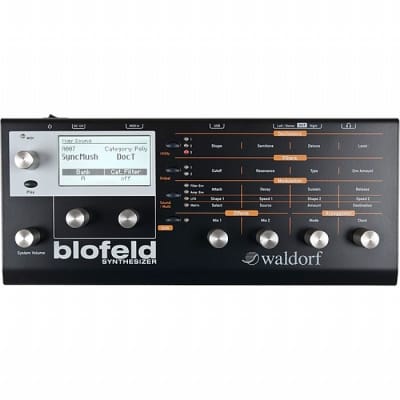 Waldorf Blofeld Virtual Analogue Wavetable & FM Synthesiser (black) ($698.14)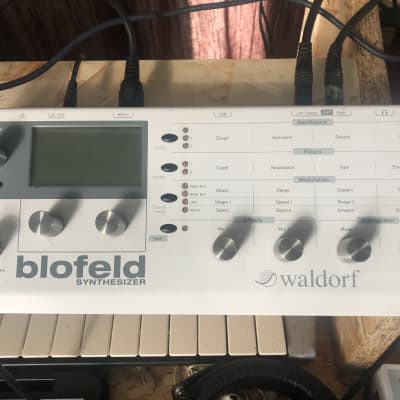 Waldorf Blofeld Desktop Synthesizer 2007 - Present - White ($340.45)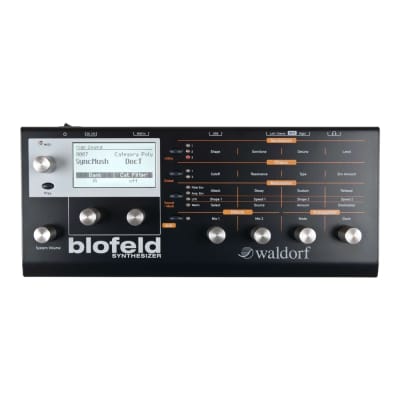 Waldorf Blofeld Desktop Synthesizer - Black Shadow ($579.99)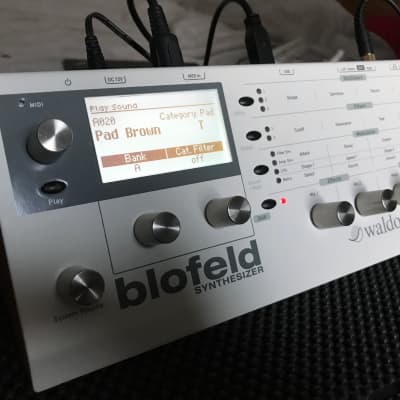 Waldorf Blofeld Desktop Synthesizer 2007 - Present - White ($384.38)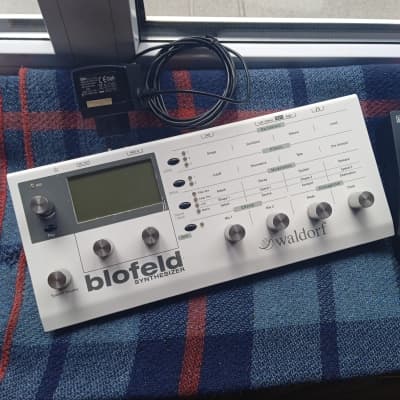 Waldorf Blofeld Desktop Synthesizer ($453.93)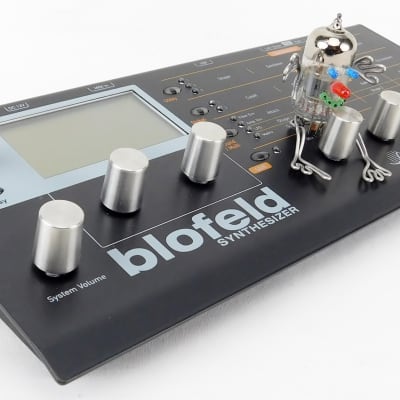 Waldorf Blofeld Desktop Black Edition + Wie Neu + OVP + 2Jahre Garantie ($538.75)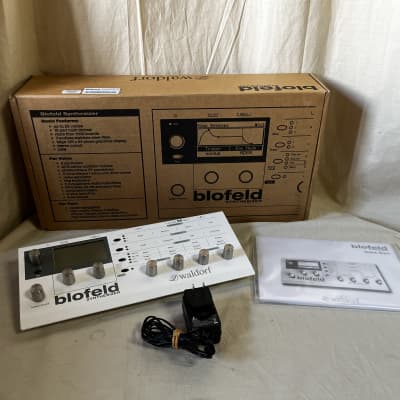 Waldorf Blofeld Desktop Synthesizer Synth Module w/ box ($400)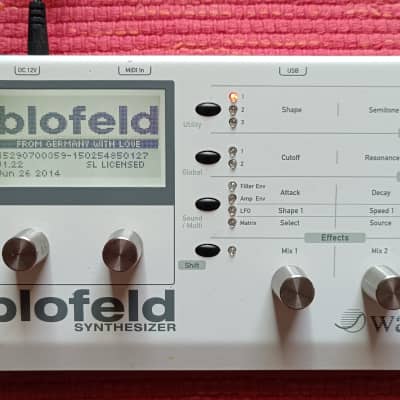 SL License Activated! Waldorf Blofeld Desktop Synthesizer 2007 - Present - White ($402.87)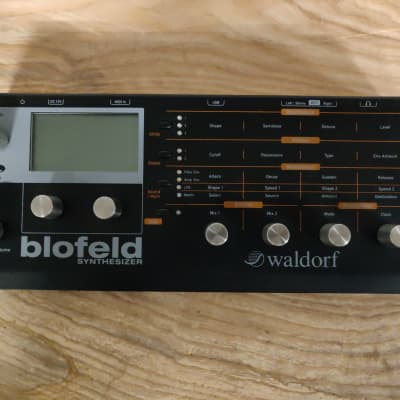 Waldorf Blofeld Desktop Synthesizer 2007 - Present - Black Shadow ($395)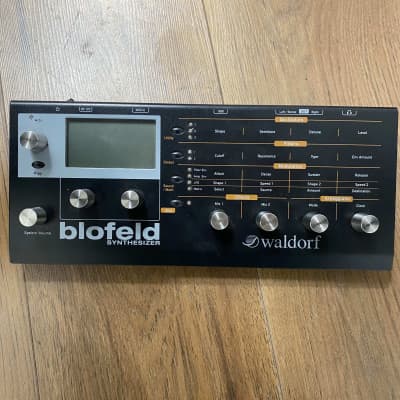 Lush Waldorf Blofeld Desktop Synthesizer 2007 - Present - Black Shadow ($377.75)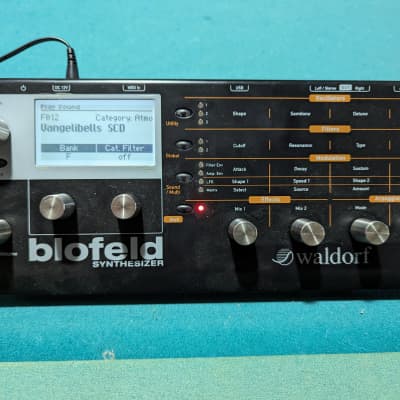 Waldorf Blofeld Desktop Synthesizer ($330)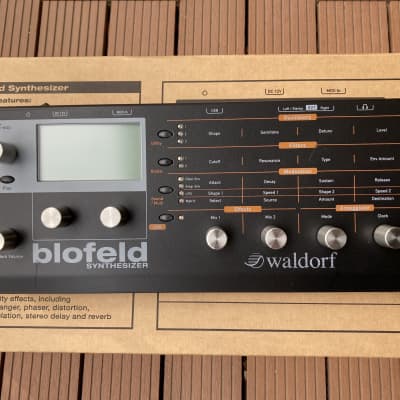 Waldorf Blofeld Desktop, Black Shadow ($408.54)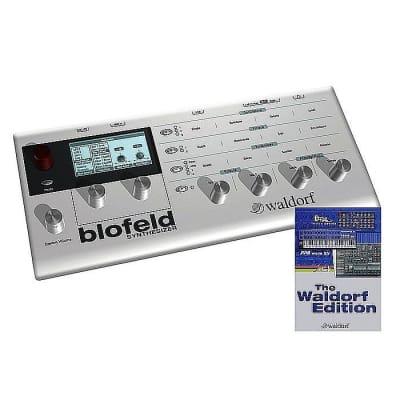 Waldorf Blofeld Virtual Analogue Wavetable & FM Synthesiser (white) ($682.78)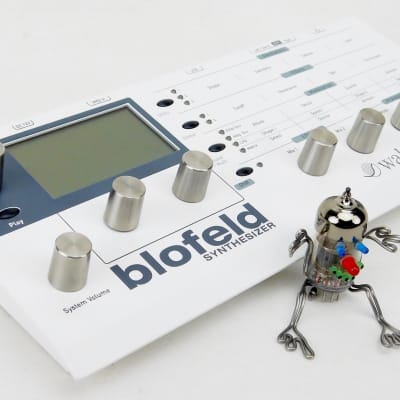 Waldorf Blofeld Desktop + SL License + Weiß + Neuwertig + OVP + 1,5Jahre Garantie ($567.41)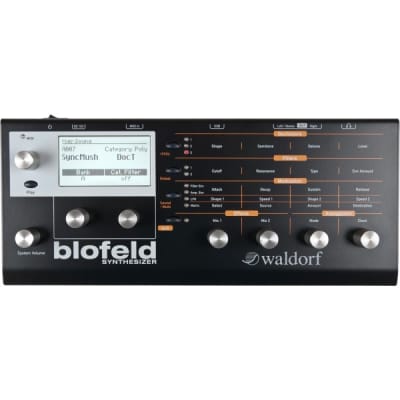 Waldorf Blofeld Desktop schwarz ($475.87)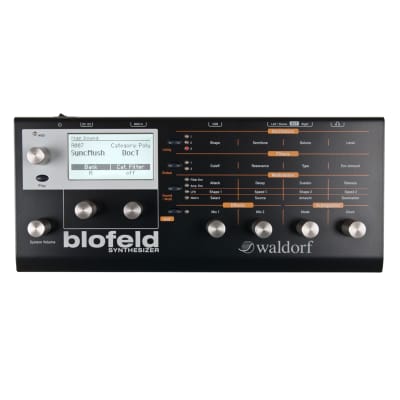 Waldorf Blofeld black Desktop Synthesizer - Virtual Analog Synthesizer ($499.70)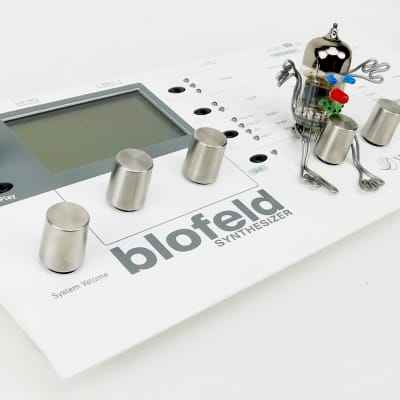 Waldorf Blofeld Synthesizer Desktop Weiß + Fast Neuwertig +1,5 Jahre Garantie ($527.29)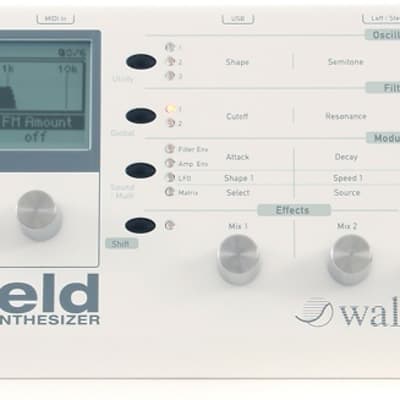 Waldorf Blofeld Desktop Synthesizer - White ($579.99)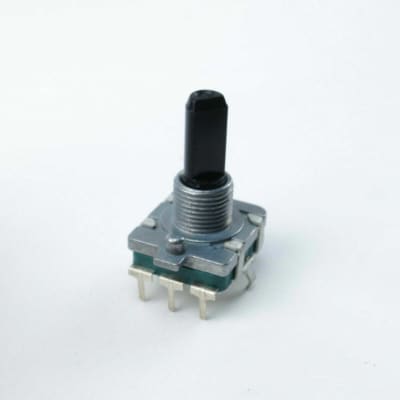 Waldorf -Blofeld Desktop , Keyboard - Rotary Encoder, without detents ($15)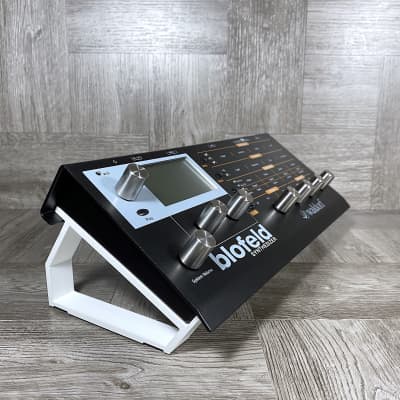 35º Angle Stands for Waldorf Blofeld or Pulse 2 Desktop Synths - WHITE - by KZcraftworks - US Seller ($24.95)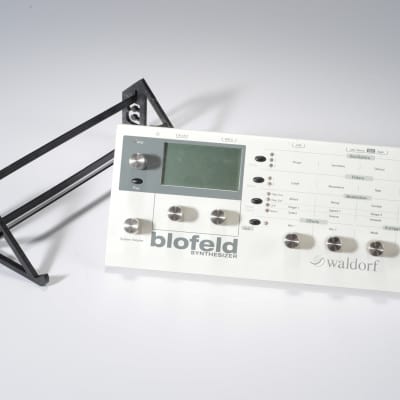 Waldorf Blofeld Desktop Stand in Black/White ($19.88)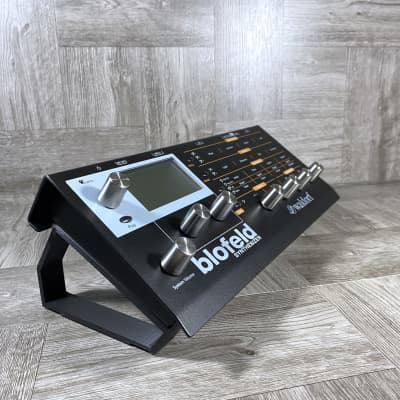 35º Angle Stands for Waldorf Blofeld or Pulse 2 Desktop Synths - BLACK - by KZcraftworks - US Seller ($24.95)
Waldorf -Blofeld Desktop, Keyboard - Rotary encoder - with detents (left of display only) ($15.90)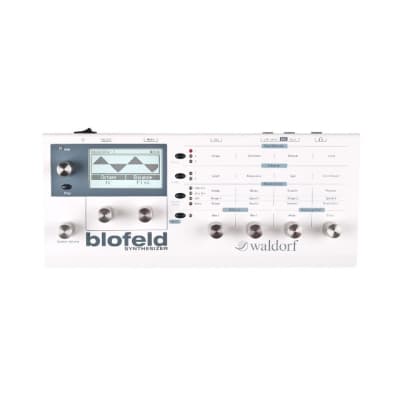 Waldorf Blofeld Module, White ($440.71)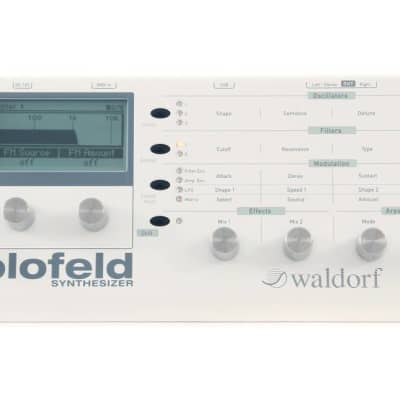 Waldorf Blofeld White Modulo Synth Multitimbrico e Arpeggiatore ($459.52)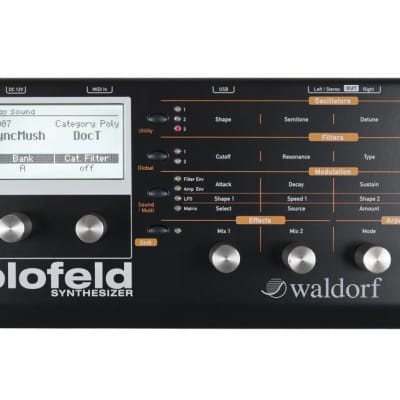 Waldorf Blofeld Black Modulo Synth Multitimbrico e Arpeggiatore ($413)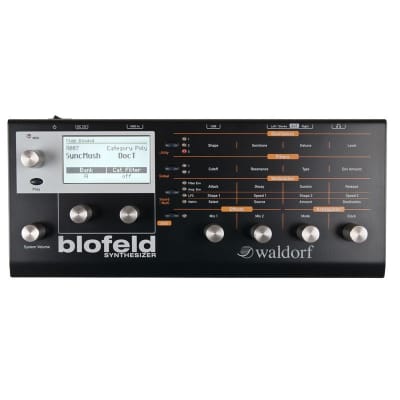 Waldorf Blofeld Module, Black ($440.71)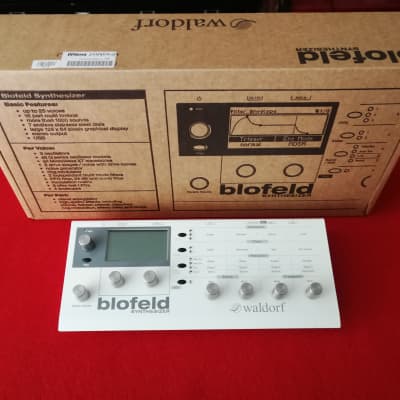 Waldorf Blofeld White ($425.56)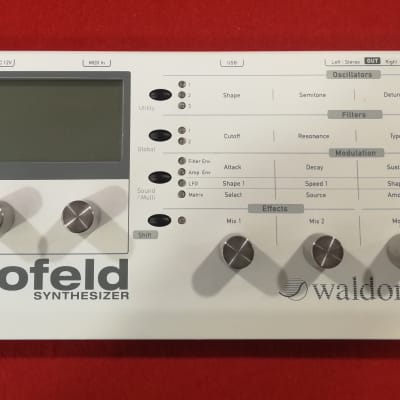 Waldorf Blofeld White ($373.36)