Synths ⇝ Roland ⇝ Roland PN-D10 Expansion Cards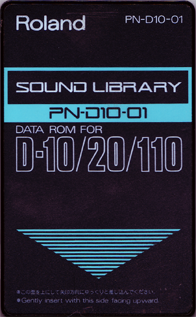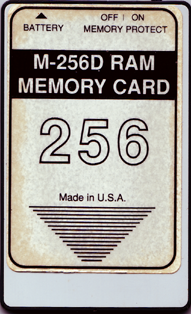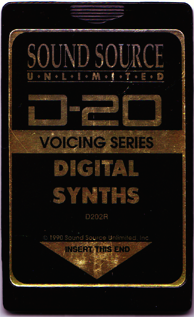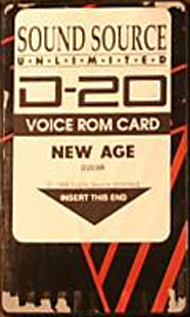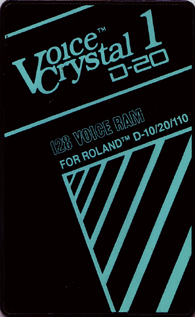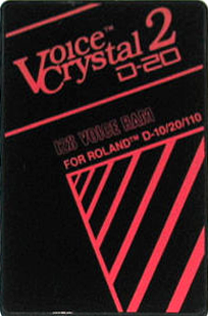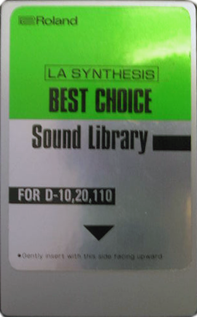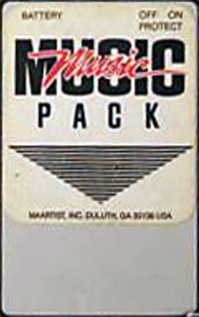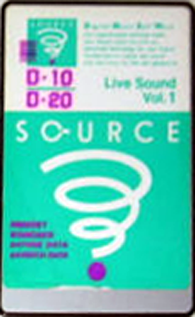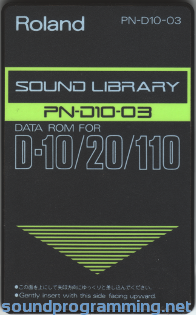 The PN-D10 Expansion cards are compatible with the Roland D-10, D-20, and D-110 synthesizers.
The following cards were produced:
PN-D10-01 Unique D-Sounds
PN-D10-02 Rhythm & Bass
PN-D10-03 Natural Variation
Patches for the Roland D-series can be stored on the M-256D RAM card, which has 32 kilobytes of memory.
Other manufacturers have created cards for the Roland D-10/20/110 series of synthesizers. For example, the "Digital Synths" and "New Age" cards, produced by Sound Source Unlimited.
The "Voice Crystal" series by Eye & I Productions was also popular.
There was also the "LA Synthesis Best Choice Sound Library", "Music Pack", and "Source Live Sound Vol. 1" cards.
Specifications
Rating
File Downloads
Items for Sale on Reverb
Roland Pn-d10-01 ($129.38)
Roland PN-D10-02 ($90)
Roland PN-D10-03 90's ($177.15)