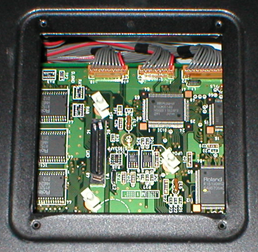 The Roland JD-990 is the rackmount version of the Roland JD-800 with a few extras thrown in. It has 6 megabytes of ROM sounds (two more than the JD-800) and includes many effects including filter, ring modulator, cross-modulation, delay, reverb, phaser, distortion, chorus, and equalization.
It has a lot of expansion potential due to its support for both SL-JD80 expansion cards and the JV80 series of expansion boards.
The JD-990 is known to have been used by Apollo 440, Mirwais, and Prodigy.
Specifications
Year Released: 1993
Polyphony: 24 notes
Multitimbral: 8 parts
Preset Patches: 128
User Patches: 64
Preset Performances: 32
User Performances: 16
Preset Drum Kits: 2
User Drum Kits: 1
ROM: 6MB
Effects: 3-band EQ, distortion, phaser, spectrum enhancer, chorus, delay, reverb
Screen: 320 x 80 pixel backlit LCD
Power Consumption: 23 watts
Dimensions: 482 mm x 281 mm x 88 mm
Weight: 5.1 kg
This is a 2-space rack unit.
User Demo Videos
Rating
Sound Samples
WAV samples are available on freewavesamples.com.
File Downloads
Items for Sale on Reverb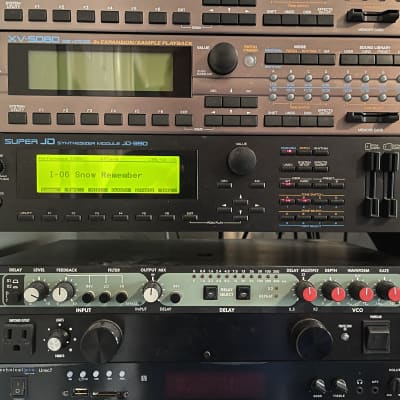 Roland Super JD-990 Sound Module 1993 - 1996 - Black ($895)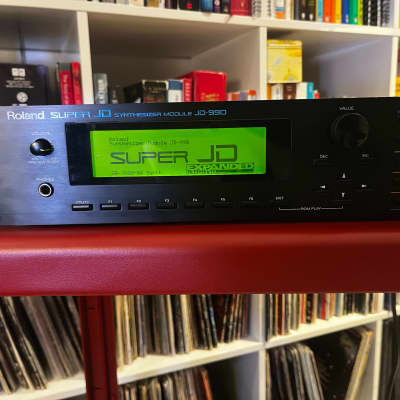 Roland Super JD-990 Rackmount Synthesizer Module | w. Vintage Synth Expansion (SR-JV80-04) & M-256E ($2,318.77)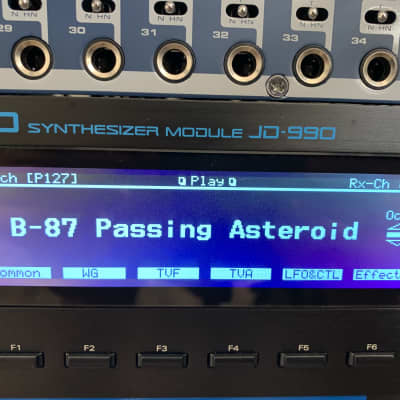 *Brand New* Roland JD-990 Replacement LCD Display ($141.99)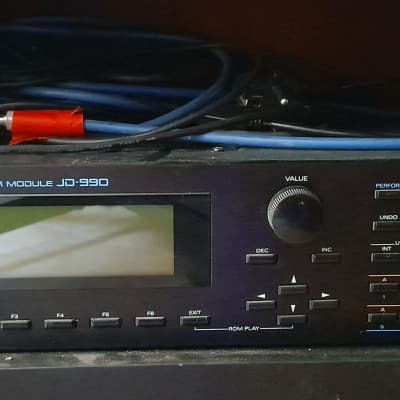 Roland JD-990 ($1,134.84)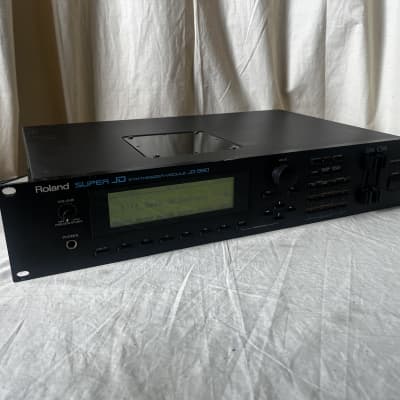 Roland JD-990 JD990 SUPER JD SYNTHESIZER MODULE Ver 1.05 New Internal Battery! ($1,000)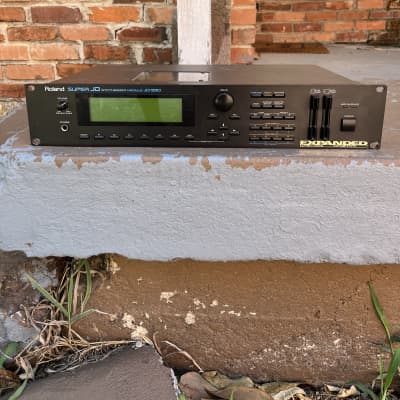 Roland Super JD-990 Sound Module 1993 - 1996 - Black ($1,250)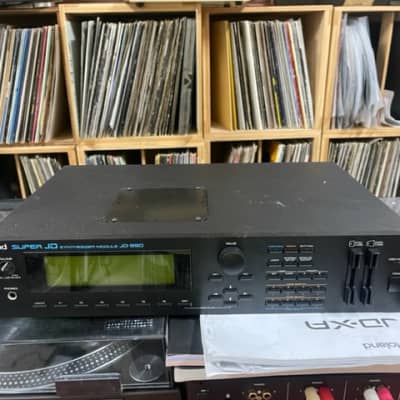 Roland Super JD-990 Sound Module ($1,300)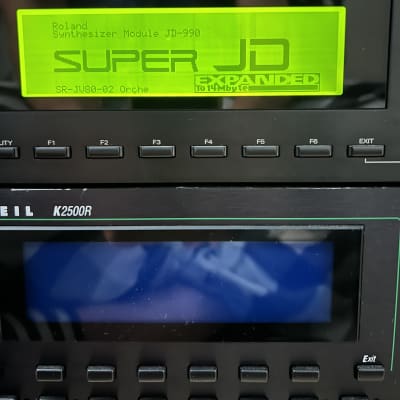 Roland Super JD-990 Sound Module 1993 - 1996 - Black ($1,299)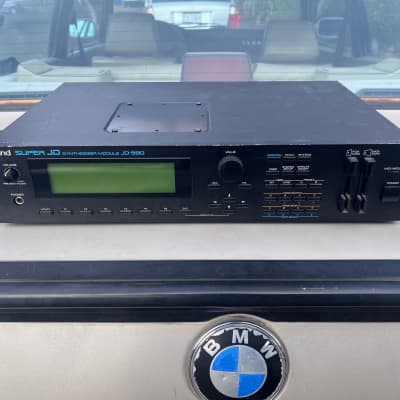 Roland Super JD-990 Sound Module -- Serviced ($995)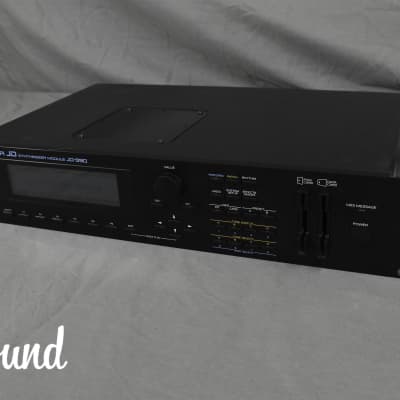 Roland JD-990 Synthesizer Module In Very Good Condition ($1,400)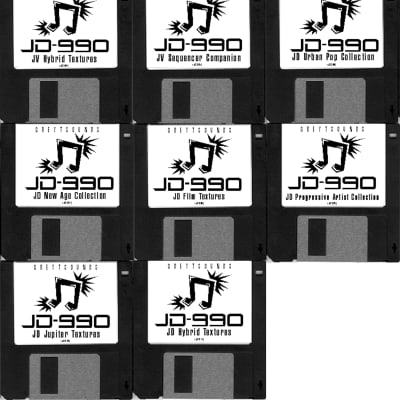 Roland JD-990 Synth Patches • 11 Bank Set - Digital Download ($40)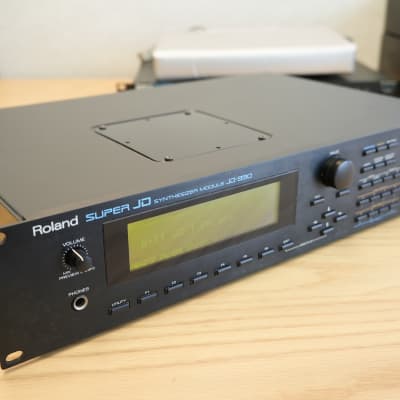 Roland Super JD-990 Sound Module 1993 - 1996 ($1,060)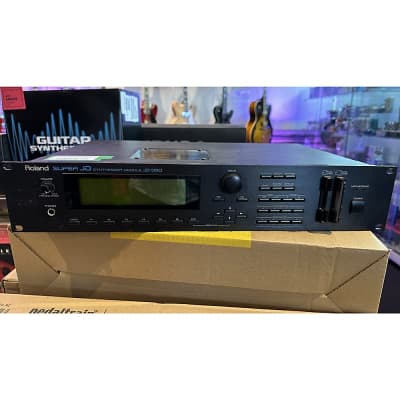 Roland Super JD 990 (Pre-Owned) ($1,411.55)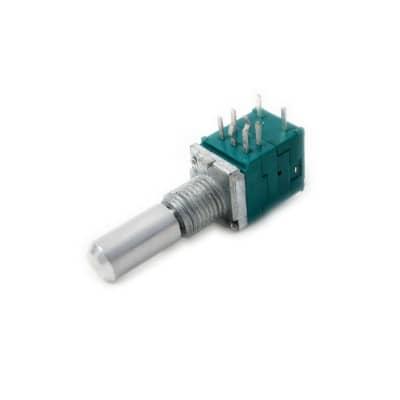 Roland - JD-990 , JV-880 , JV-990 , XV-5050 - Rotary Potentiometer with switch ($9.90)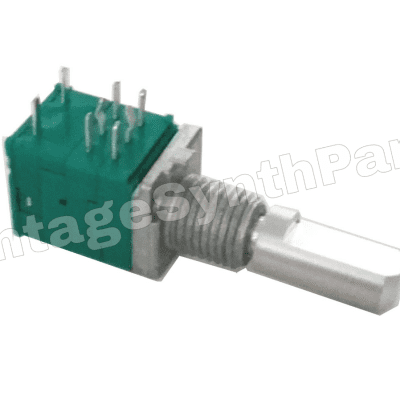 Roland JD-990 , JV-880 , JV-990 , XV-5050 - Rotary Potentiometer with switch ($14.70)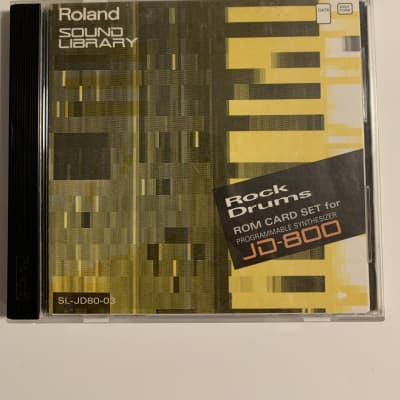 Roland JD-800 JD-990 Yellow ($149)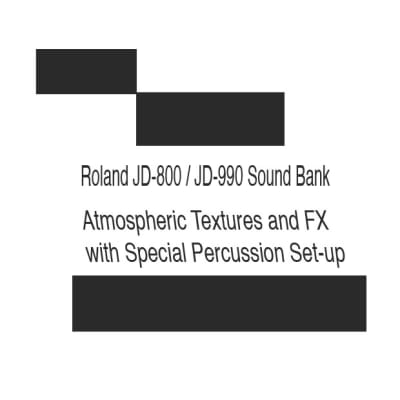 Roland JD-800 / JD-990 Sound Bank - "Atmospheric Textures and FX with Special Percussion Set-up" ($8.99)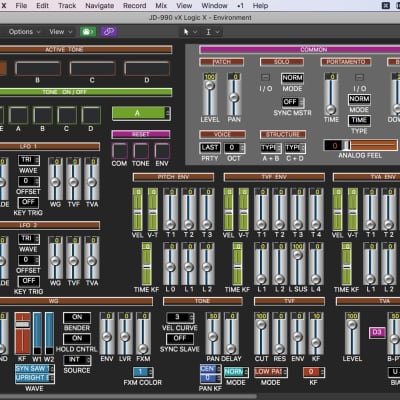 Virtual JD-990 editor / programmer - Roland JD-990 - LOGIC v4 - 7 / vX 10.33+ ONLY ($34.99)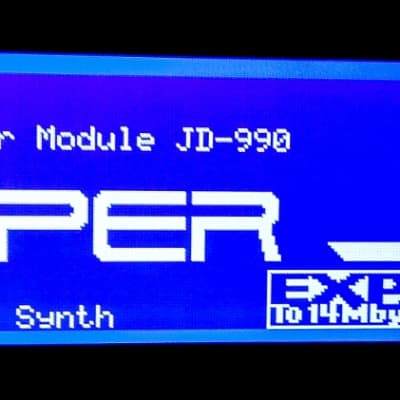 Roland JD-990 (NEW) LED Graphic Display ! ($172.31)
Roland JD-990 V1.05 OS EPROM! NEW! ($18.99)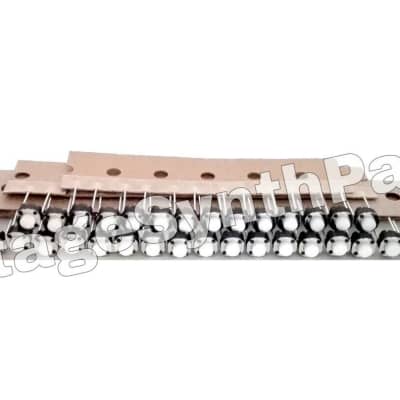 ROLAND JD-990 JD990 Full set of 32 Pushbutton Tact Switches Panel Switch ($15.26)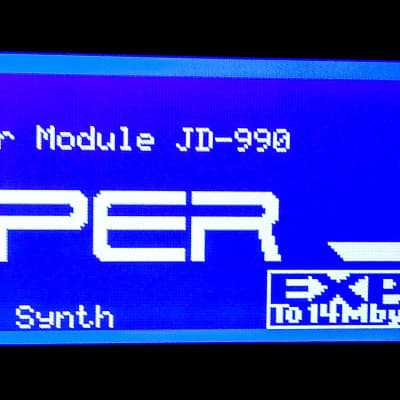 Graphic Display Upgrade - Roland JD-990 LED Graphic Display Upgrade ! ($172.31)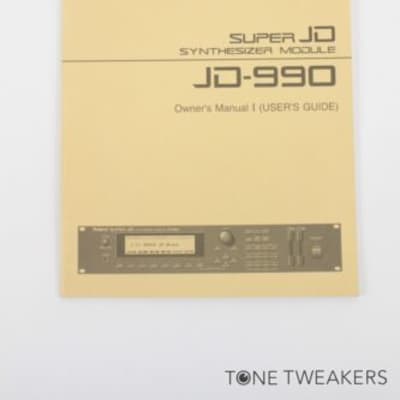 ROLAND JD-990 OWNERS MANUAL I USER GUIDE synthesizer module VINTAGE SYNTH DEALER ($69.99)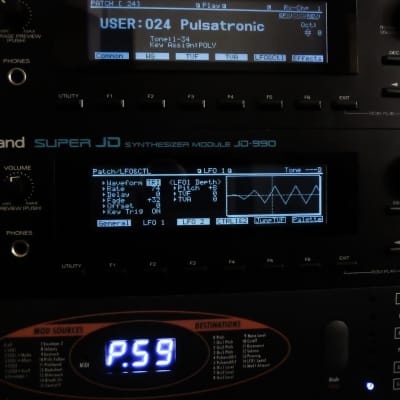 Roland JD-990 (NEW) Custom Negative Black LED Display ! ($172.31)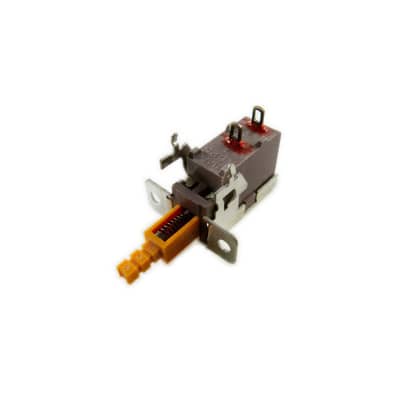 Roland - JD-990 , HP-330E/530E/535/1300e/1600e , FP-9 - Power switch ($7.90)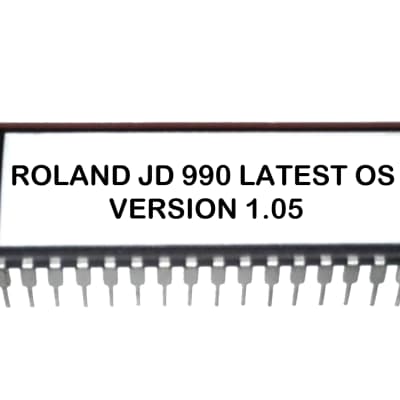 Roland jd-990 V. 1.05 firmware upgrade Update EPROM [ latest OS ] jd990 ($16.97)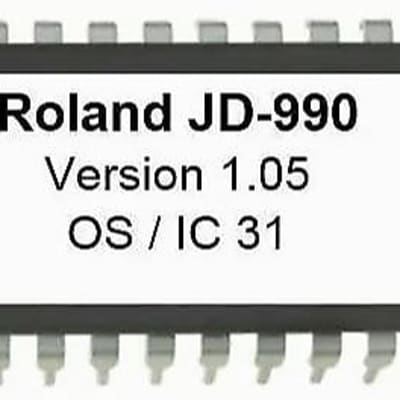 Roland JD-990 V. 1.05 firmware upgrade Update EPROM [ latest OS ] JD990 ($16.97)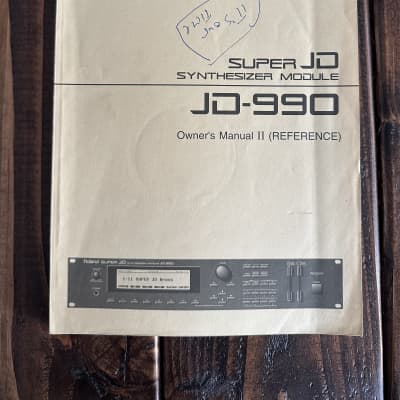 Roland Super JD-990 Original Manual ($69)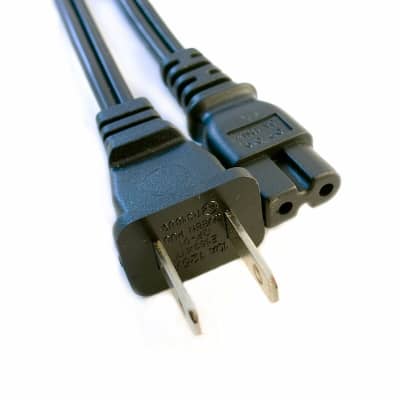 Roland - FP-1,HP237/1800,JD-990,JV -1000,RM-700, KR-770 - New Power Cord ($12.99)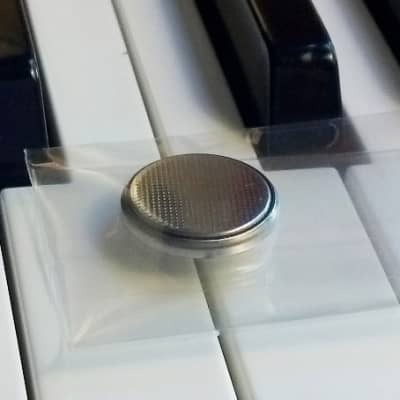 Replacement Backup Battery for Roland JD-990 JV-1080 JP-8000 ($9.49)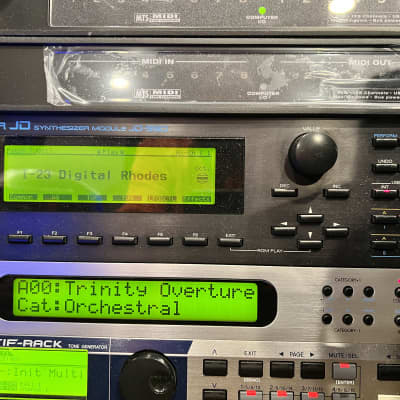 Roland JD990 90's - black ($755)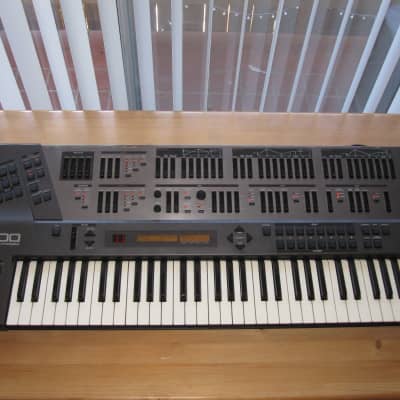 local pickup only > vintage Roland JD-800 synth in great shape no issues JD-990 ($2,299)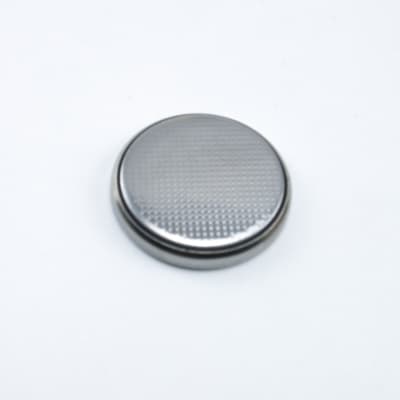 Roland - D50 ,D550,D10, D20, D110,JD 800, JD 990 - battery ($3.99)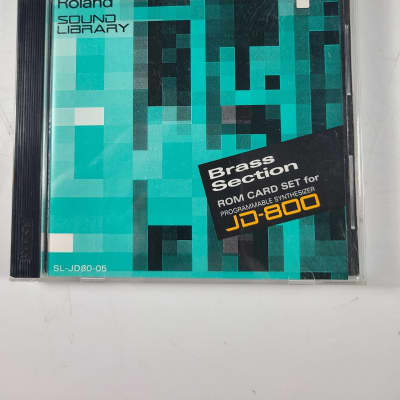 Roland SL-JD80-05 Brass Section ROM card set for JD-800 990 SL-JD80 ($248)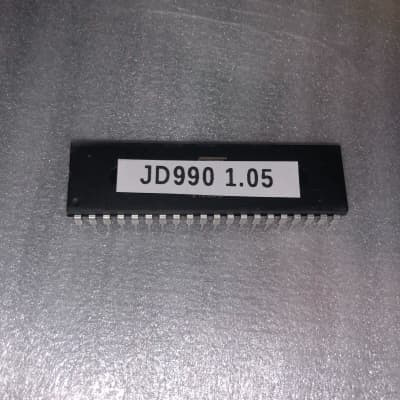 Roland JD-990 System ROM version 1.05 (Latest OS) EPROM upgrade JD990 ($41.99)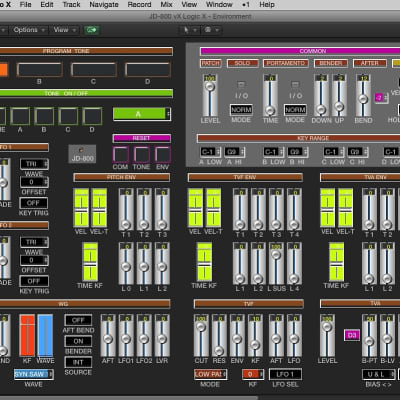 Virtual JD-800 editor / programmer - Roland JD-800 / JD-990* - LOGIC v4 - X ($34.99)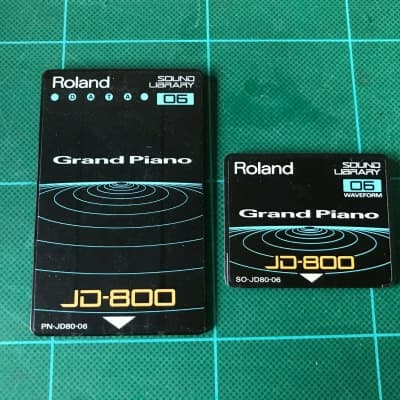 ROLAND SL-JD80-06 Grand Piano ROM CARD SET jd-990 jd-800 ($400)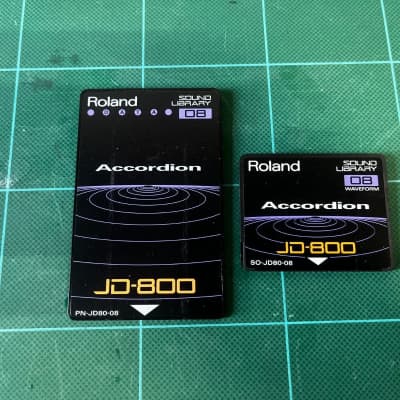 Roland SL-JD80-08 Accordion ROM CARD SET jd-990 jd-800 ($180)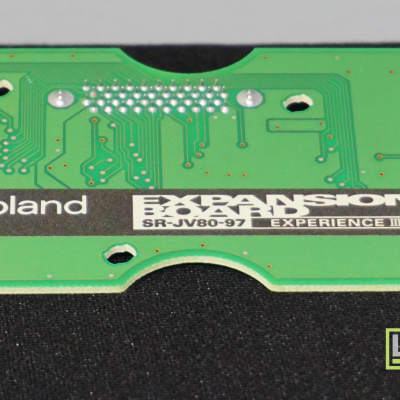 Roland SR-JV80-97 Experience III Expansion Board JV-1080 JV-2080 XV-5080 JD-990 ($117.79)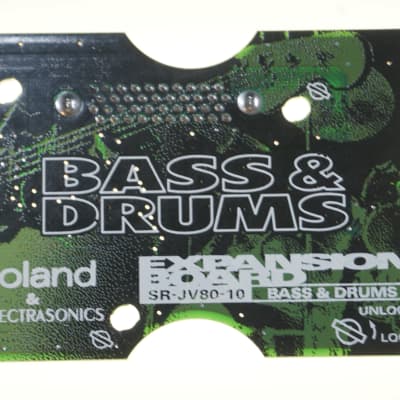 Roland SR-JV80-10 Bass & Drums Expansion Board JV-1080 JV-2080 XV-5080 JD-990 ($103.85)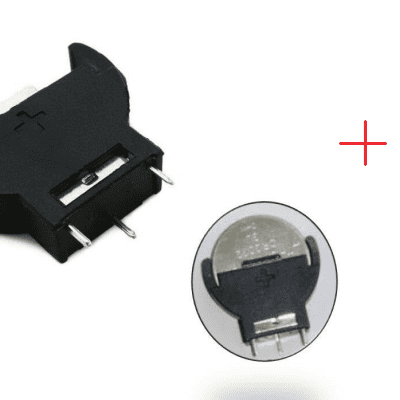 Roland D50, D550, D10, D20, D110, JD800, JD990 - Battery Replacement Fix ($11.29)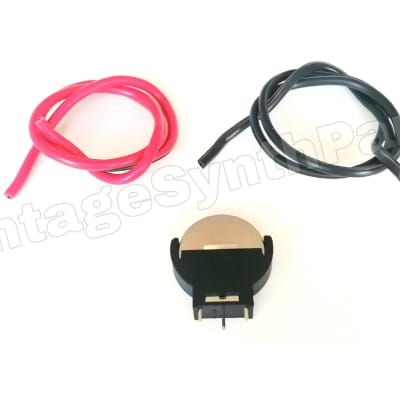 Roland D50, D550, D10, D20, D110, JD800, JD990 - Battery Replacement Fix ($11.29)
Vintage Rack Synthesizers ($3,500)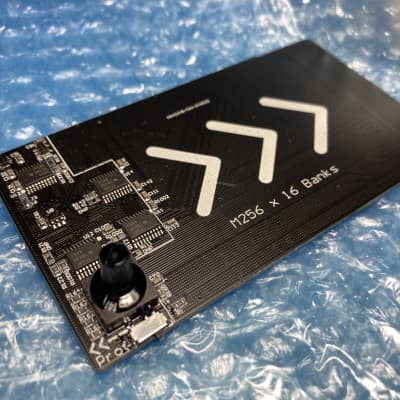 M256E 16x multi-bank RAM card No battery Needed. M256D 16-in-1 for Roland JV 1080 2080 JD 990 D70 M256 ($95)