The K250 is a synthesizer and early 16-bit sampler workstation. It can record at sample rates from 5 kHz (100 seconds) to 50 kHz (10 seconds). It has a 12-track sequencer and is one of the first synthesizers based on samples in wave ROM.
It was developed as a collaboration between Ray Kurzweil and Stevie Wonder.
Specifications
Year Released: 1984
Keyboard: 88 keys with velocity
Polyphony: 12 notes
User Patches: 341
ROM: 96 instruments
Sequencer Memory: 12,000 notes
Weight: 95 lbs.
User Demo Videos
Rating
File Downloads
Items for Sale on Reverb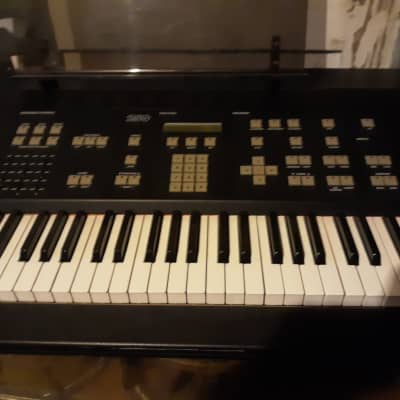 Kurzweil Vintage Synth K250 ($975)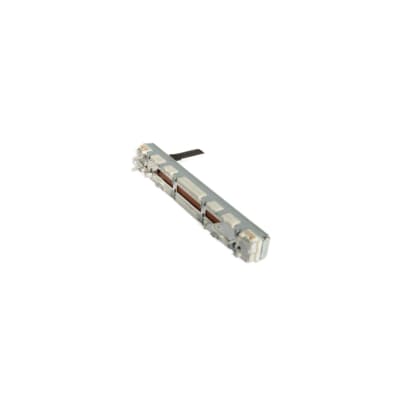 Kurzweil - K250, K250 RMX - Slide potentiometer ($16.99)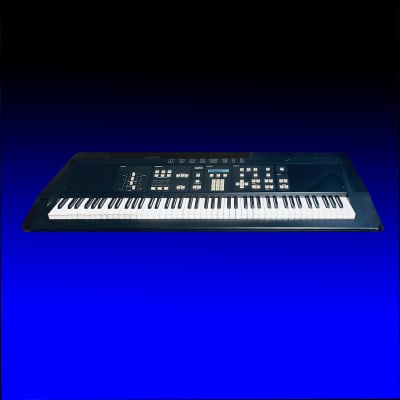 Kurzweil K250 Vintage Digital Synthesizer 🎹 Kenny Rogers Toured • Serviced • Warranty ($1,800)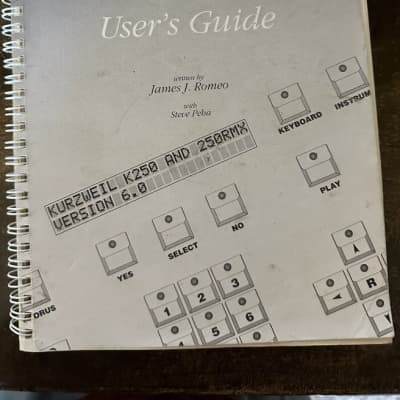 Kurzweil K250 Mid-80's ($50)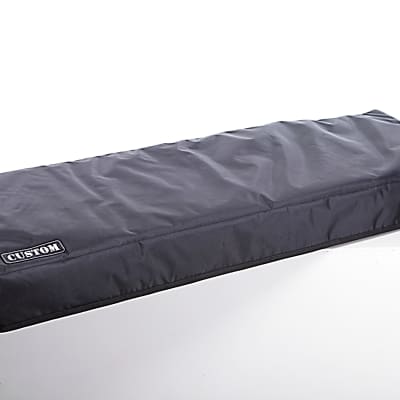 Custom padded cover for Kurzwell K2500 / K2500S 76-Key Keyboard ($54.78)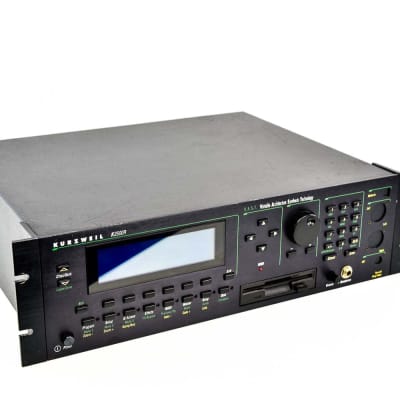 Kurzweil K2500-R Rackmount Digital Sound Module Occassion ($964.61)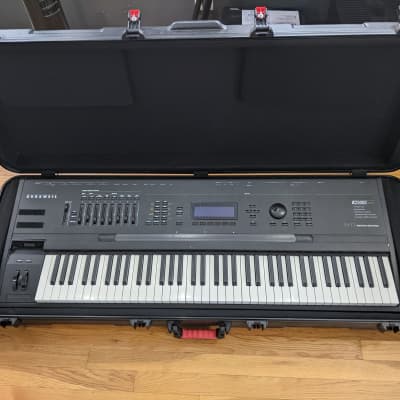 Kurzweil K2500S Sampler Synthesizer Workstation Keyboard, 76 Key, V.A.S.T., With Gator TSA Hard Case ($900)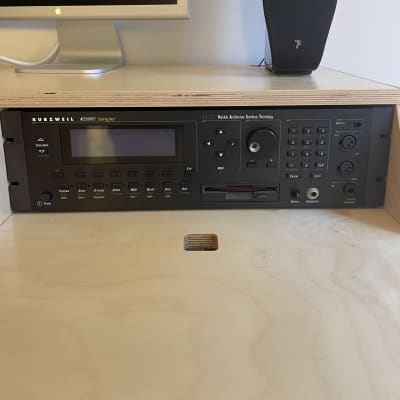 Kurzweil K2500RS Rackmount Digital Sampling Sound Module 1990s - Black ($1,200)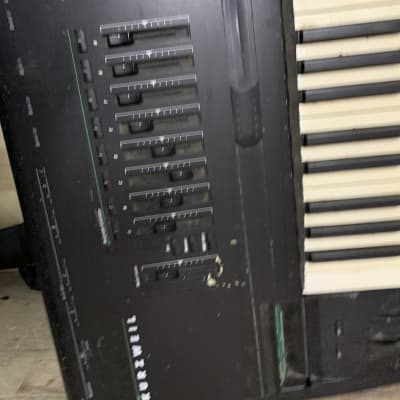 Kurzweil K2500XS 88-Key Digital Workstation Synthesizer 1990s - Black ($300)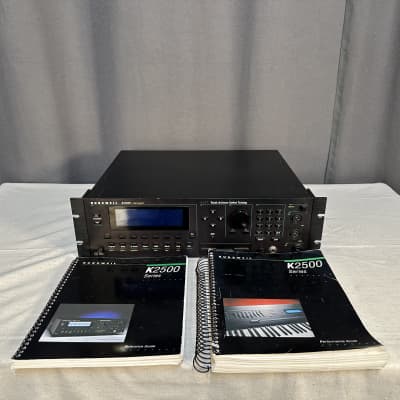 Kurzweil K2500RS Rackmount Digital Sampling Sound Module 1990s - Black ($800)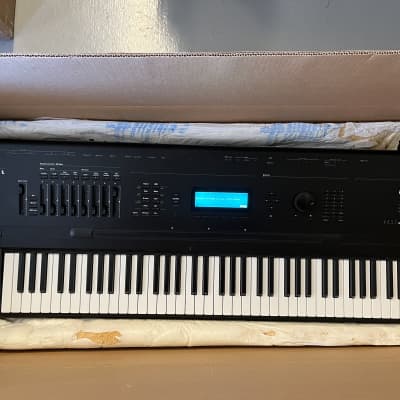 Kurzweil K2500 Digital Workstation Synthesizer with KDFX ($700)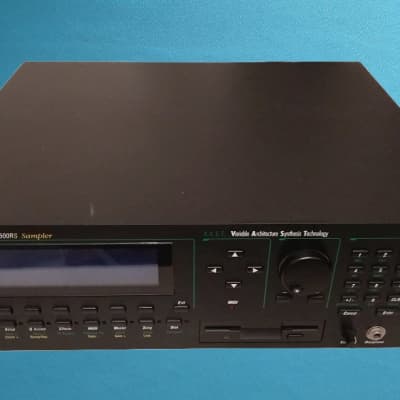 Kurzweil K2500RS Rackmount Digital Sampling Sound Module ($949.99)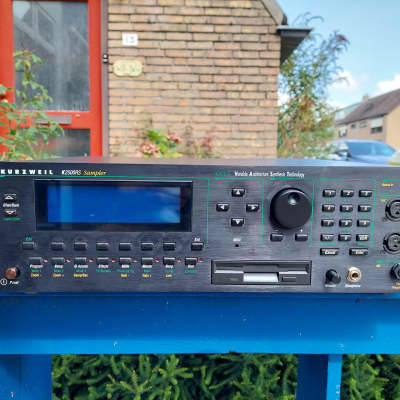 Kurzweil K2500RS Sampler ($1,458.27)
Kurzweil K2500 1995 - black ($618.34)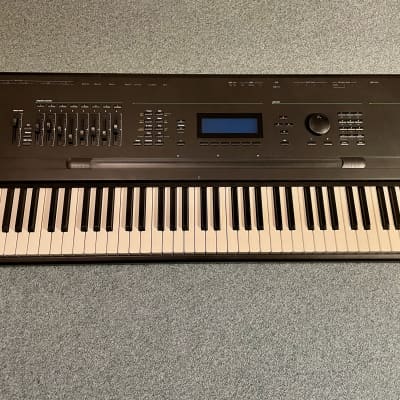 Kurzweil K2500 Digital Workstation Synthesizer ($1,020.22)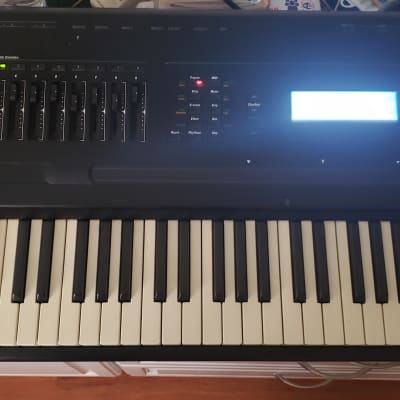 Kurzweil K2500S 76 Key Synthesizer with Hard Drive Emulator and (3) CD's ($899)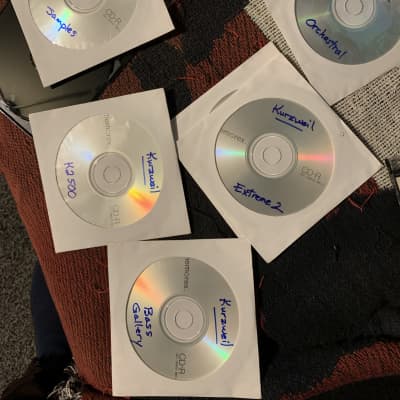 Kurzweil K2500 etc 1980 2009 - None ($50)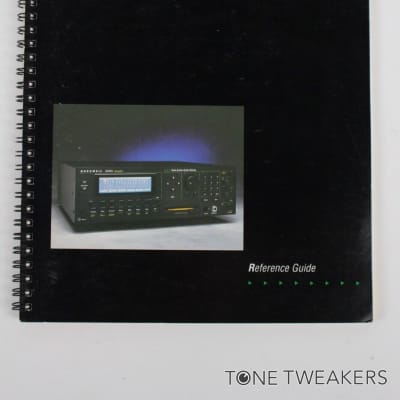 Kurzweil K2500 Series Reference Guide Manual instructions VINTAGE SYNTH DEALER ($69.99)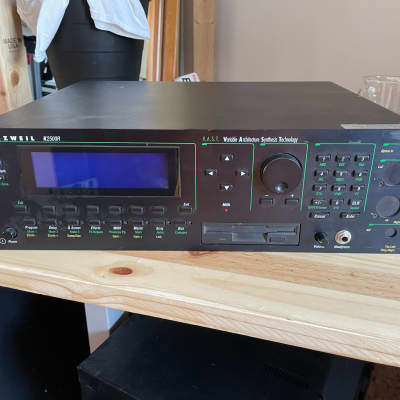 Kurzweil K2500R Rackmount Digital Sound Module 1990s - Black ($700)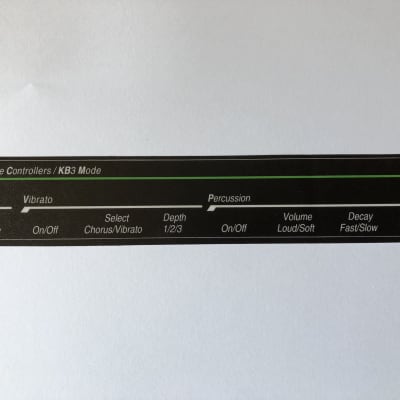 KB3 Mode sticker for Kurzweil K2500 Series ($15)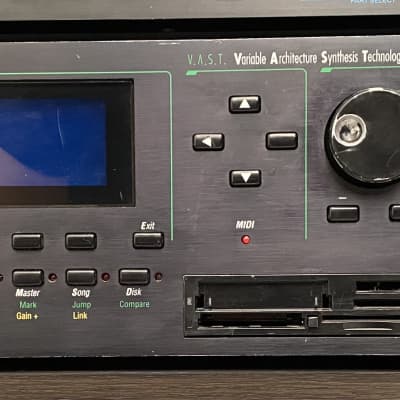 Kurzweil K2500RS Rackmount Digital Sampling Sound Module 1990s - Black ($845)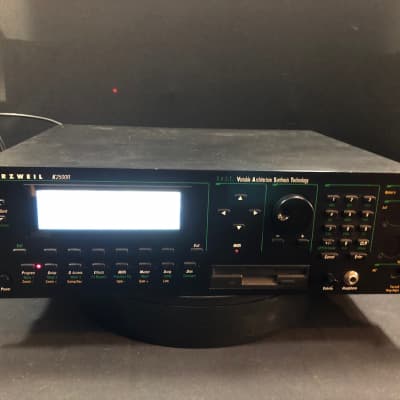 1995 • Rare • Kurzweil K2500R Rack Rackmount Digital Sound Module + ROM 2 + Piano ROM • Serviced ($1,082.09)
Kurzweil K2500X Digital Sampling Workstation and Sequencer 1990s - Black ($425)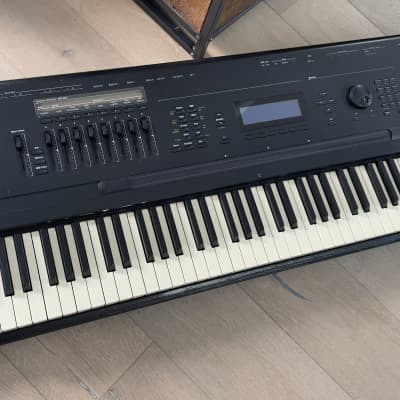 Kurzweil K2500XS 88-Key Digital Workstation Synthesizer 1990s - Black ($850)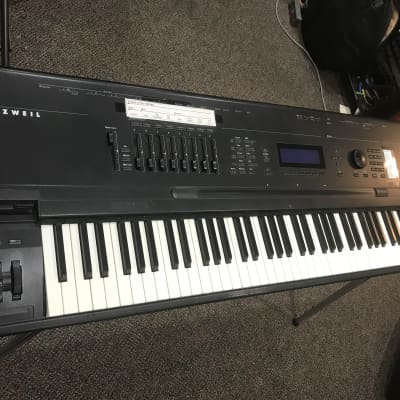 Kurzweil K2500SX 1990s Black ($1,499)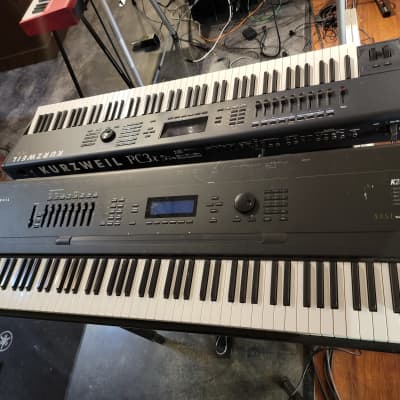 Kurzweil K2500X Workstation synth ($925)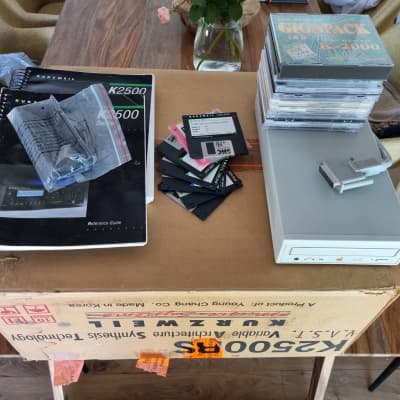 Kurzweil K2500RS Rackmount Digital Sampling Sound Module ($1,588.77)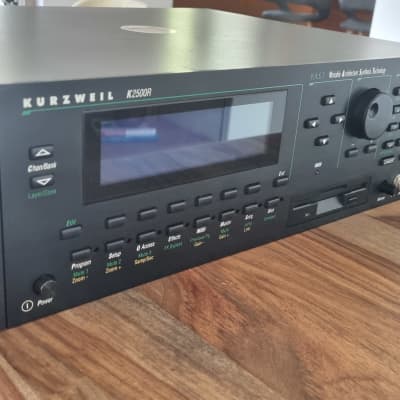 Kurzweil K2500R Rackmount Digital Sound Module ($1,248.32)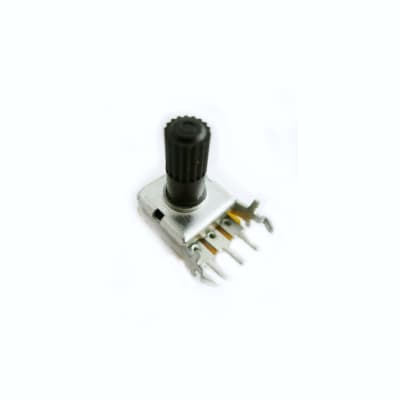 Kurzweil - K2500, K2500X - New Rotary Potentiometer 10kb LCD Contrast ($6.90)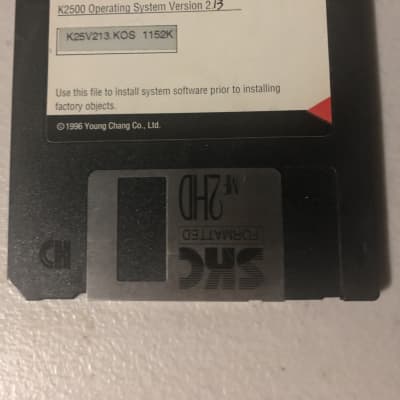 Kurzweil K2500 Series Operating System Floppy Disk 1996 ($15)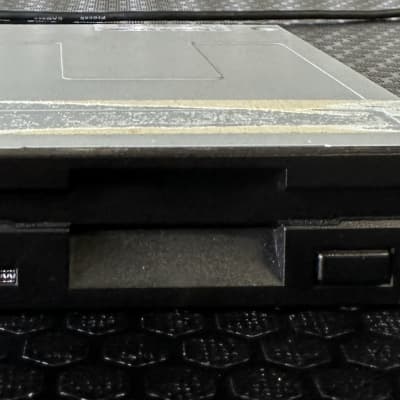 Kurzweil K2500R 1995 - Black ($99.41)
2 x Long Ribbon controller for Kurzweil K2500/K2600 ($68.09)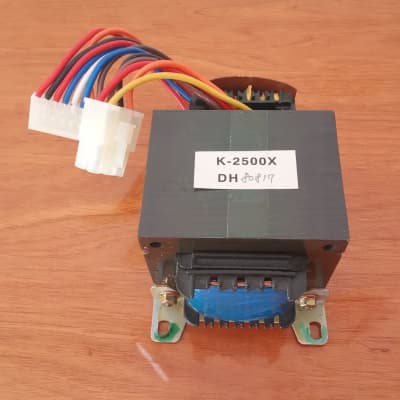 Kurzweil K2500 - Power supply ($68.09)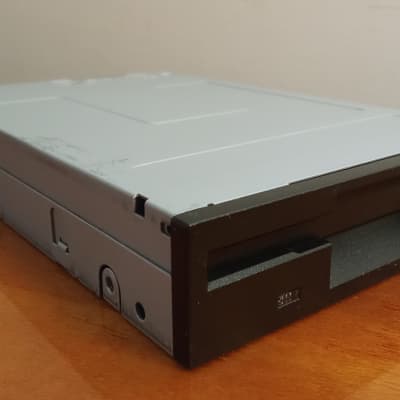 Kurzweil K2500/K2600 - First Floppy drive ($28.37)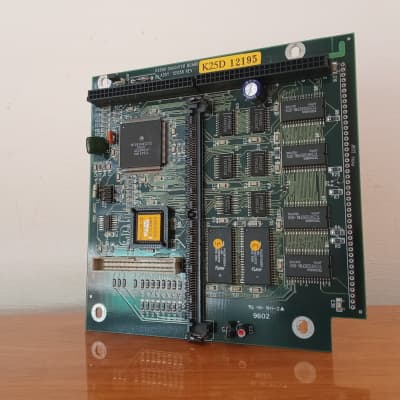 Kurzweil K2500 - Daughter board ($90.79)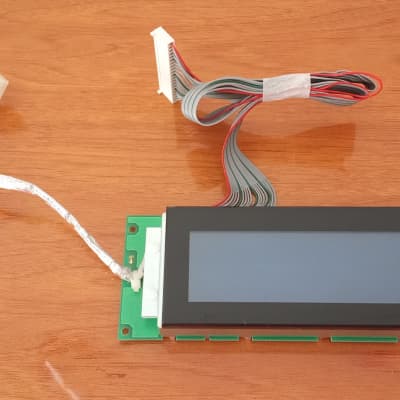 Kurzweil K2500 - Display (not for K2600 series) ($102.14)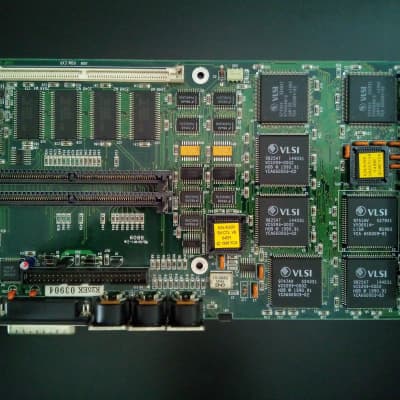 Kurzweil K2500 - Mainboard ($170.23)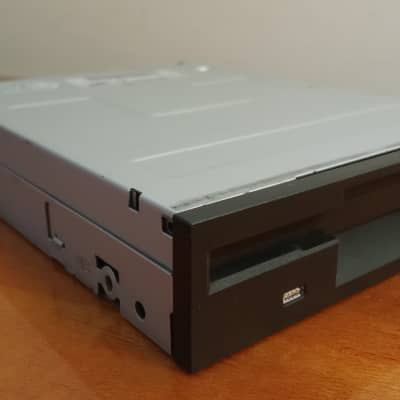 Kurzweil K2500/K2600 - Second Floppy drive ($28.37)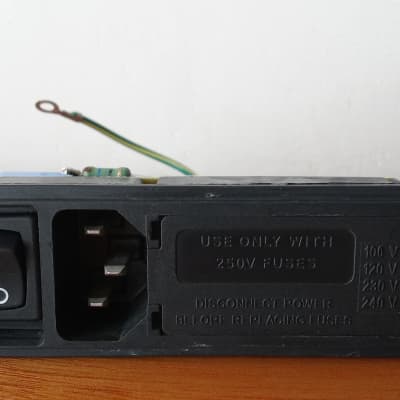 Power inlet for Kurzweil K2500/K2600 ($51.07)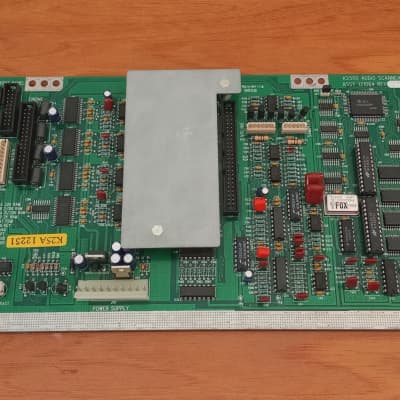 Kurzweil K2500 - Audio scanner board ($113.48)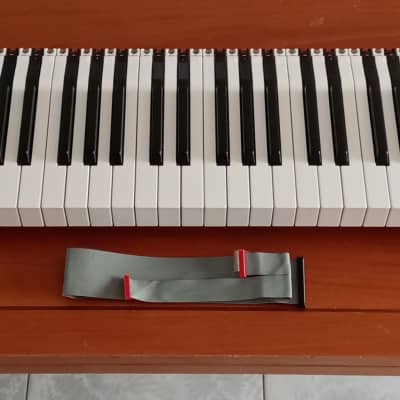 Rare Keybed for Kurzweil K2600X / K2600XS ($192.92)