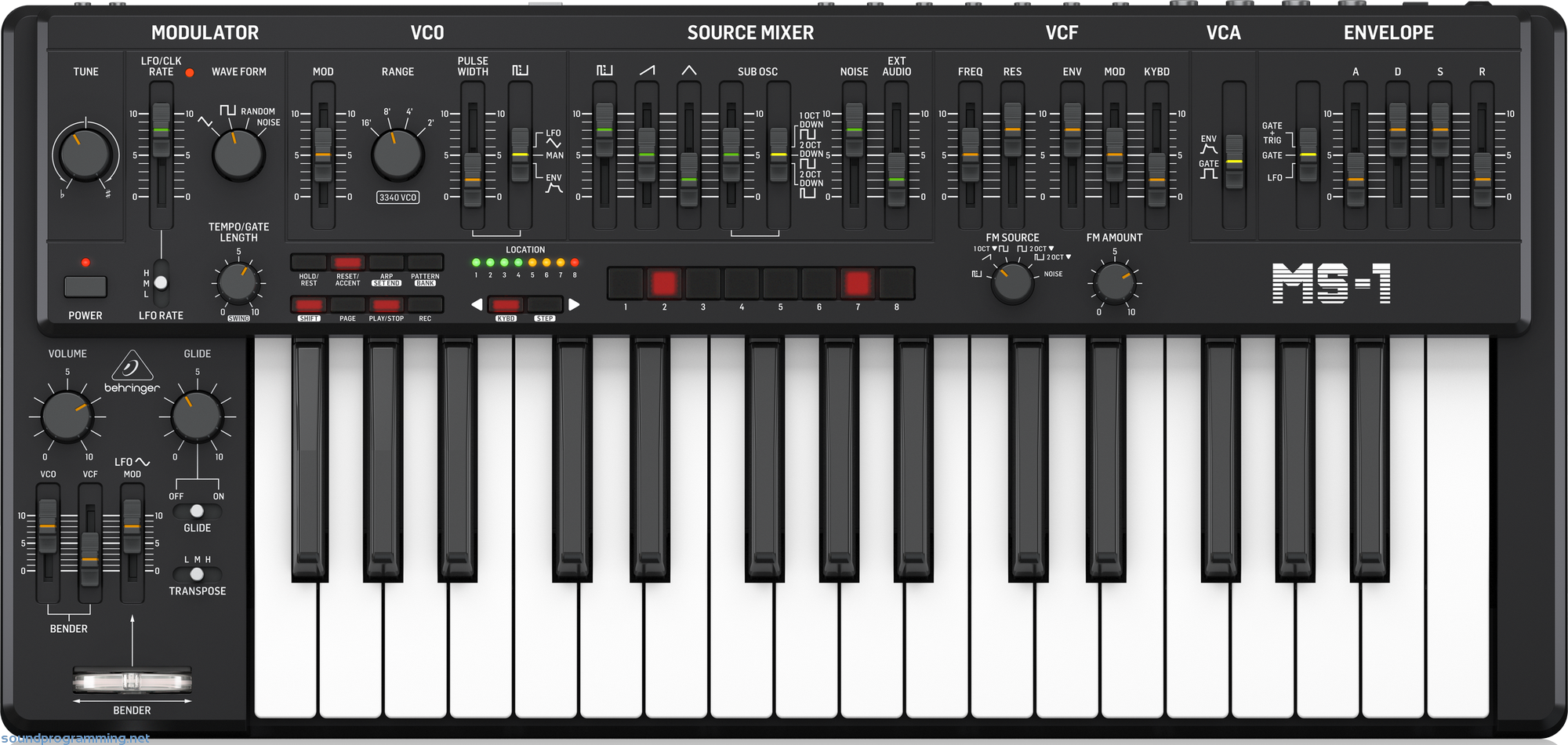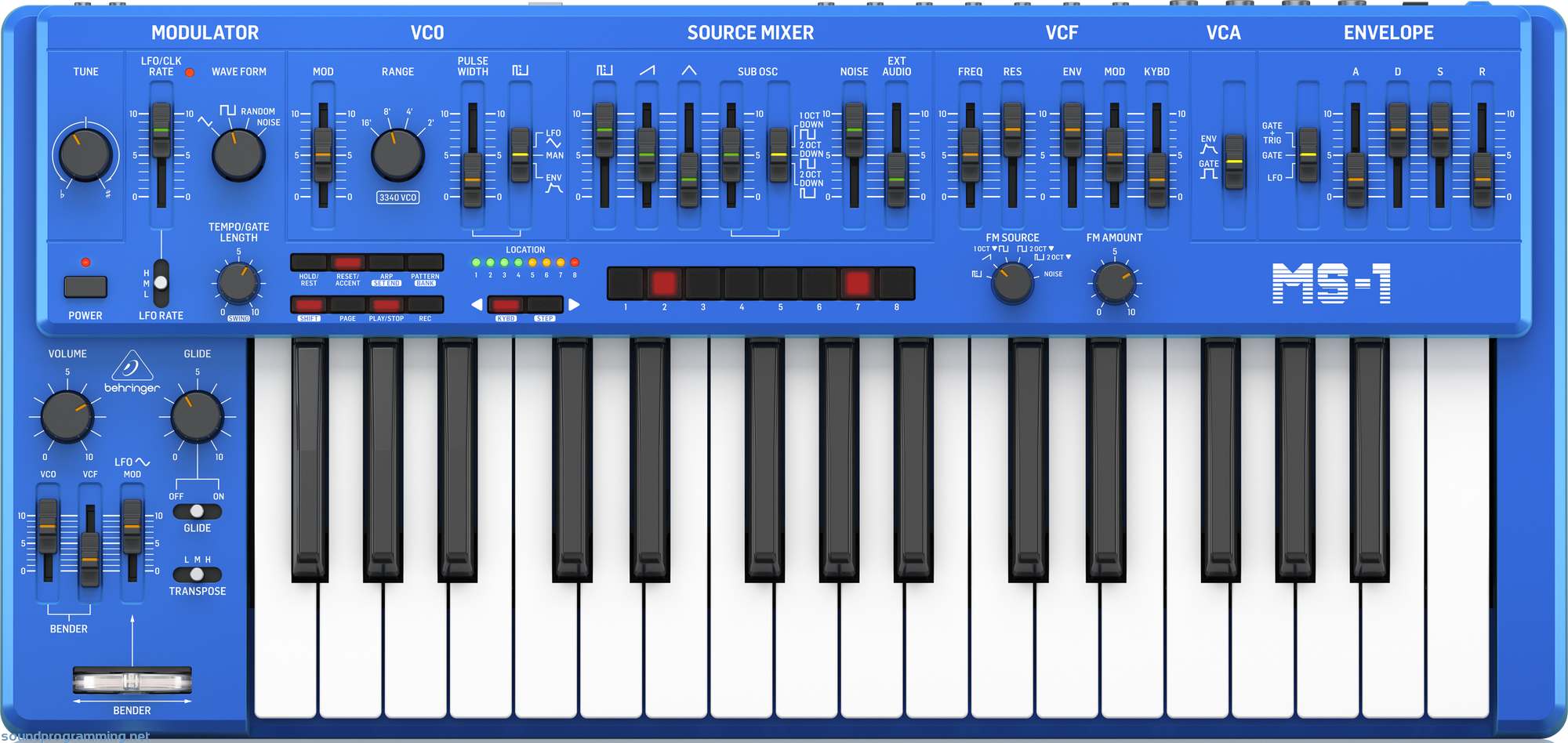 The Behringer MS-1 is a clone of the Roland SH-101 and was available in three colors, each with its own model number. The MS-1-BK is black, the MS-1-BU is blue, and the MS-1-RD is red. It was originally called the MS-101, but Behringer renamed it, probably due to legal threats from Roland.
Specifications
Keyboard: 32 keys
Sequencer Memory: 32 notes
This keyboard is MIDI-enabled.
MIDI Connections: Both USB MIDI support and standard 5-pin MIDI in, out, and thru connections.
Rating
File Downloads
Behringer MS-1 and MS-101 Quick Start
Items for Sale on Reverb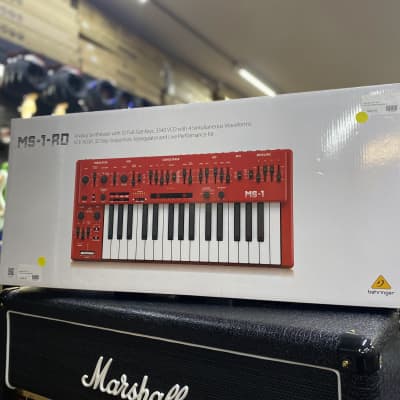 Behringer MS-1 / MS-101 Analog Synthesizer 2019 - Present - Red ($699.99)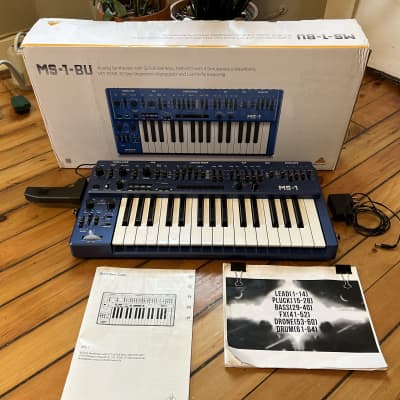 Behringer MS-1 / MS-101 Analog Synthesizer 2019 - Present - Blue ($300)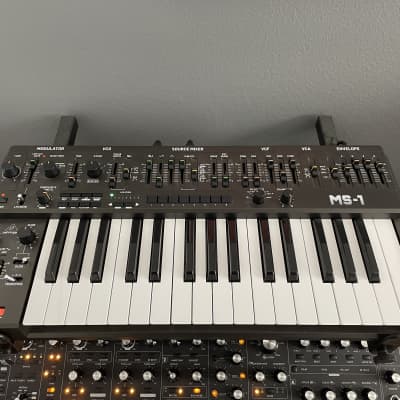 Behringer MS-1 / MS-101 Analog Synthesizer 2019 - Present - Black ($325)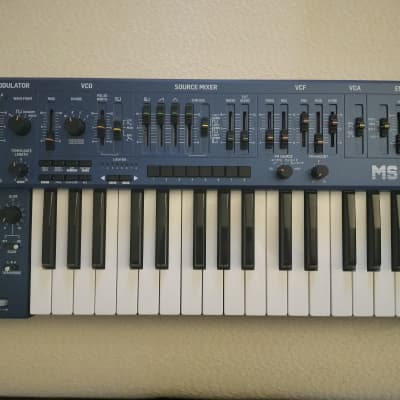 Behringer MS-1 / MS-101 Analog Synthesizer 2019 - Present - Blue ($300)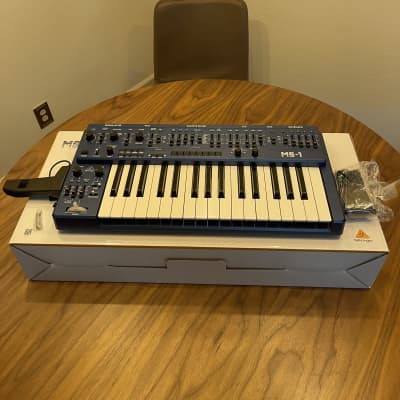 Behringer MS-1 / MS-101 Analog Synthesizer blue / bu ($400)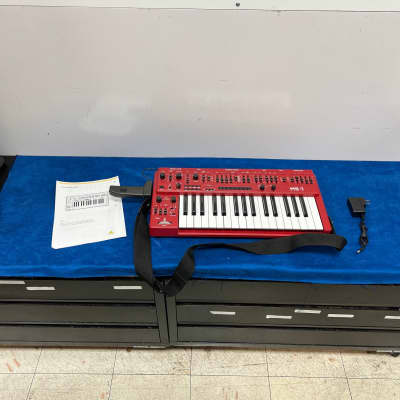 Used Behringer MS-1 / MS-101 MS-1-RD Analog Synthesizer with Handgrip AC Adapter and Manual Red ($299)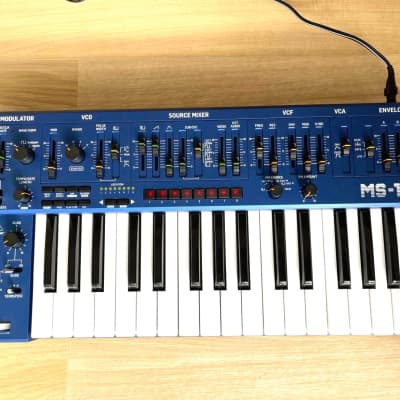 Behringer MS-1 Blue ($320.96)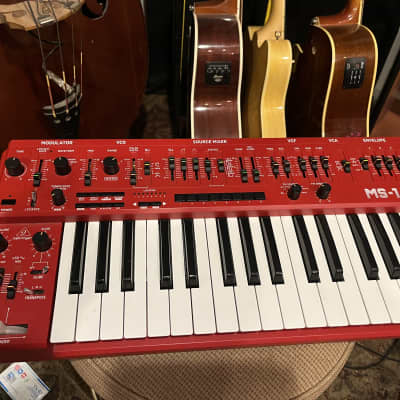 Behringer MS-1 / MS-101 Analog Synthesizer Red ($230)
Behringer MS-1 / MS-101 Analog Synthesizer 2019 - Present - Black ($265.08)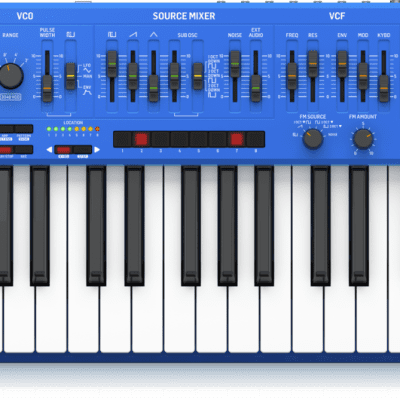 Behringer MS-1-BU ,MS 101 ,32-Key keyboard Analog Mono Synth w/Arpeggiator Blue //ARMENS// ($999)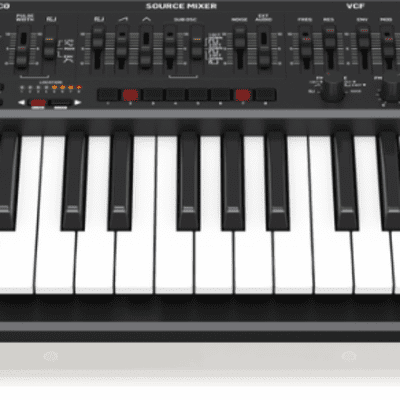 Behringer MS-1-BK ,MS 101 ,32-Key keyboard Analog Mono Synth w/Arpeggiator Black //ARMENS// ($999)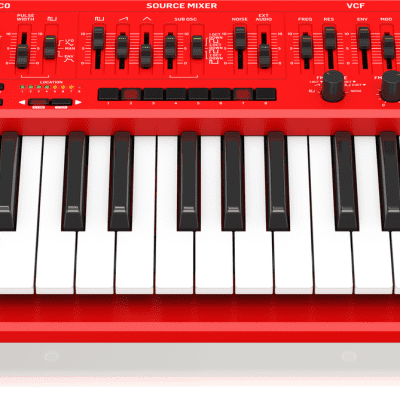 Behringer MS-1-RD ,MS 101 ,32-Key keyboard Analog Mono Synth w/Arpeggiator Red //ARMENS// ($389)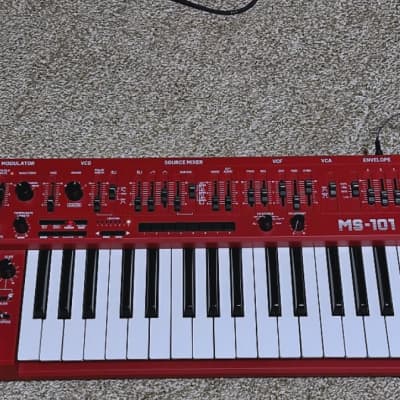 Behringer MS-1 (clone Roland SH-101) - red ($327.97)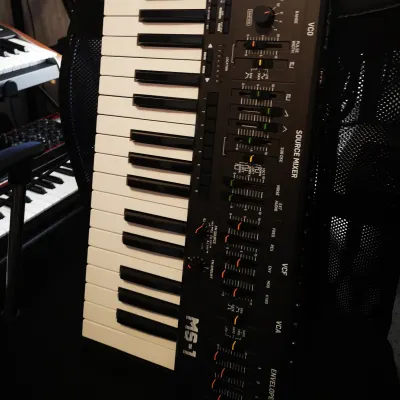 Behringer MS-1 / MS-101 Analog Synthesizer ($363.15)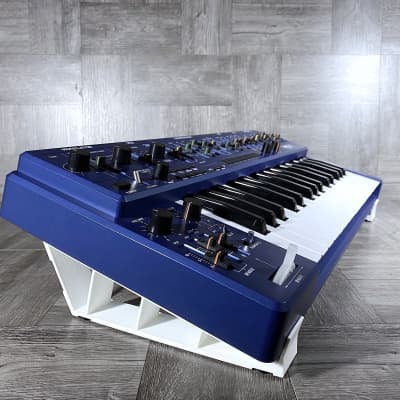 15º Stand for Behringer MS-1 / MS-101 Synth - Roland SH101- Color WHITE - by KZcraftworks - US Seller ($39.95)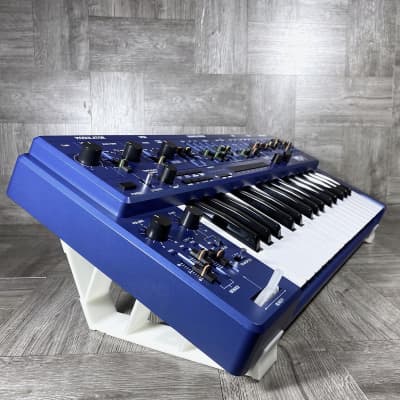 25º Stand for Behringer MS-1 / MS-101 Synth - Roland SH101- Color WHITE - by KZcraftworks -US Seller ($39.95)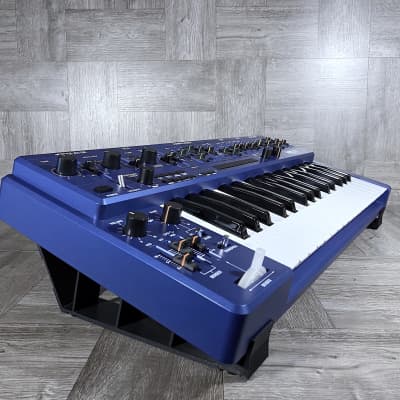 15º Stand for Behringer MS-1 / MS-101 Synth - Roland SH101- Color BLACK - by KZcraftworks -US Seller ($39.95)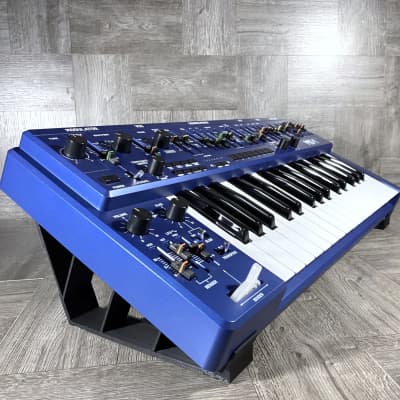 25º Stand for Behringer MS-1 / MS-101 Synth - Roland SH101- Color BLACK - by KZcraftworks -US Seller ($39.95)
Decksaver Hard Protective Cover to fit Behringer MS-1 Unit ($89.99)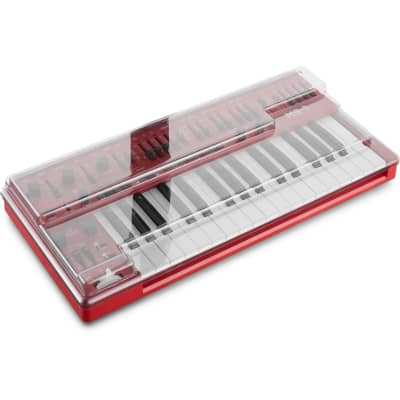 Decksaver Behringer MS-1 Cover ($79.08)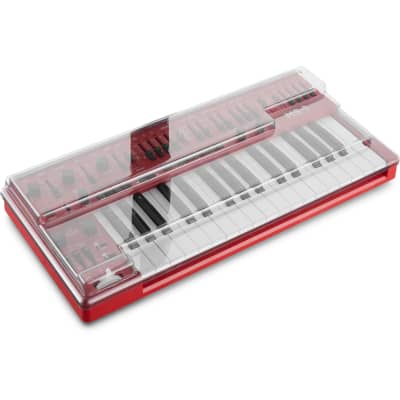 Decksaver Behringer MS-1 Cover ($70.33)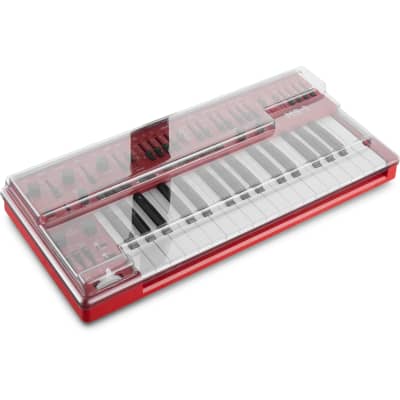 Decksaver capot de protection pour Behringer MS-1 ($53.52)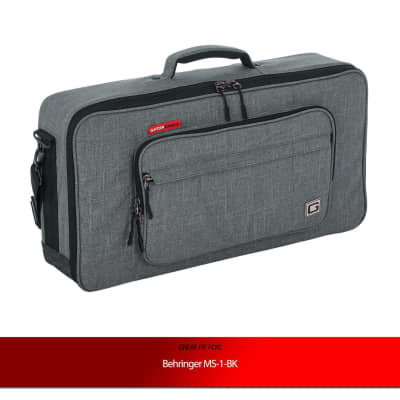 Gator Cases Grey Transit Series Bag fits Behringer MS-1-BK Synthesizers ($149.99)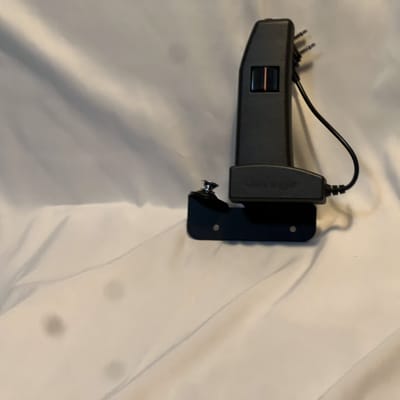 Behringer Black Handgrip for MS1 Synth 2020's - black ($50)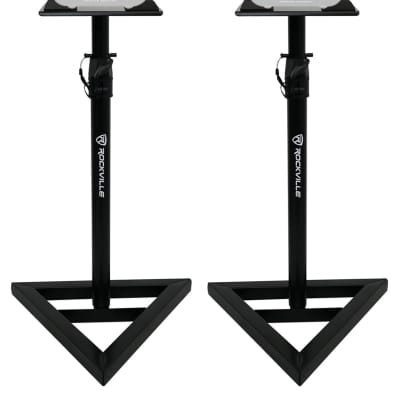 (2) Rockville Adjustable Studio Monitor Speaker Stands For Behringer MS16 ($64.95)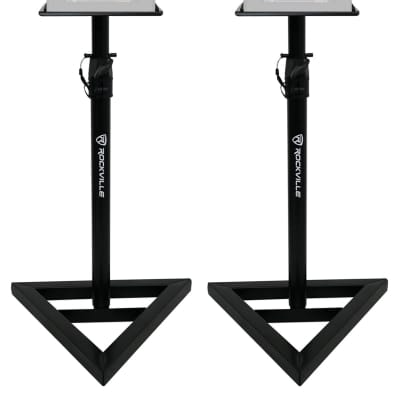 (2) Rockville Adjustable Studio Monitor Speaker Stands For Behringer MS40 ($64.95)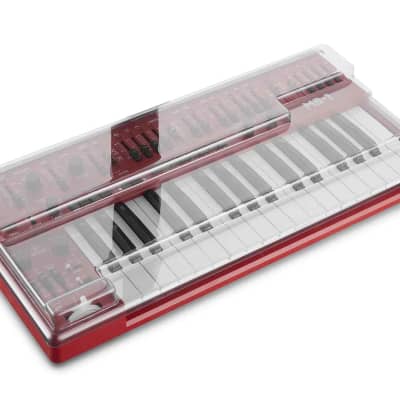 Decksaver DS-PC-MS1 Protection Cover for Behringer MS-1 Synthesizer ($89.99)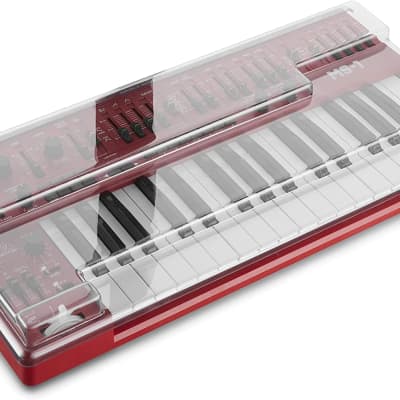 Mint Decksaver DS-PC-MS1 Behringer MS-1 Cover ($94.95)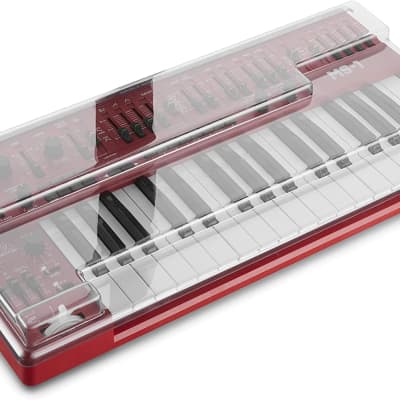 Decksaver DS-PC-MS1 Behringer MS-1 Cover ($94.95)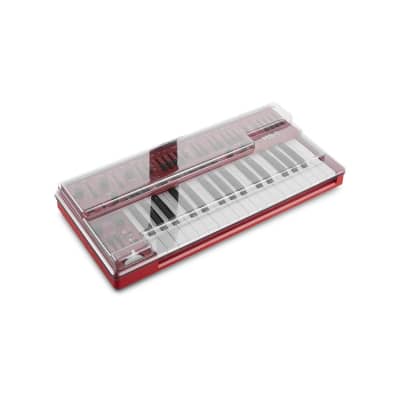 Decksaver DS-PC-MS1 Polycarbonate Behringer MS-1 Cover ($69.99)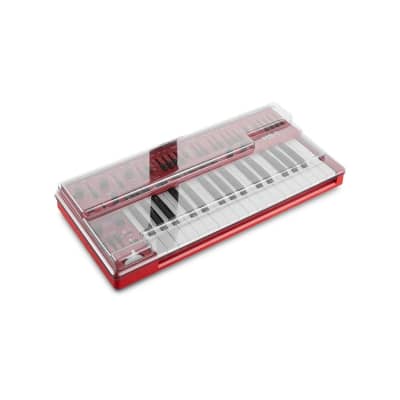 Decksaver DS-PC-MS1 Polycarbonate Behringer MS-1 Cover ($69.99)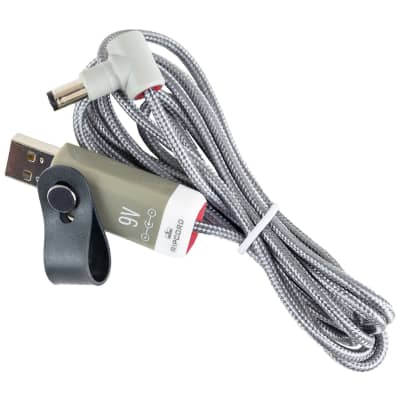 Ripcord USB to 9V Behringer MS-1-RD Synth-compatible power cable by myVolts ($22.69)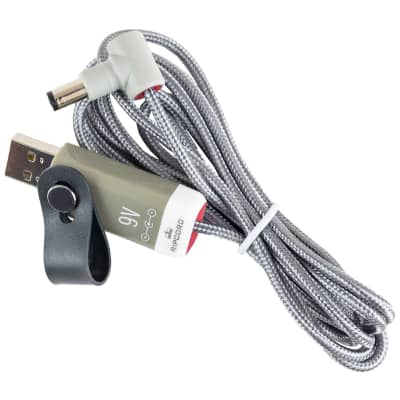 Ripcord USB to 9V Behringer MS-1-BK Synth-compatible power cable by myVolts ($22.69)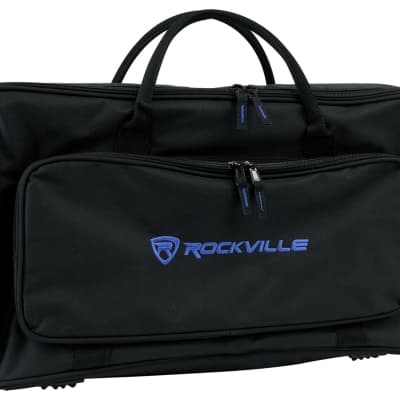 Rockville Heavy Duty Rugged Gig Bag DJ Case Fits Behringer MS-1-BK ($49.95)