The Quadrasynth was the first synthesizer produced by Alesis and is named for the synthesis engine, which allows up to four 16-bit PCM waveforms to be combined into a single sound. Although it has 64 notes of polyphony, it should be thought of as 64 "tones" of polyphony, since using multiple waveforms in a patch reduces polyphony by a corresponding amount (with 4-tone patches having 16 notes of polyphony). Its 16MB ROM could be increased another 4MB or 8MB with PCMCIA expansion Q Cards. It was also the first synthesizer to offer the ADAT digital optical interface.
Specifications
Year Released: 1993
Keyboard: 76 keys with velocity and aftertouch
Polyphony: 64 notes
Multitimbral: 16 parts
Preset Patches: 128
User Patches: 128
Preset Performances: 100
User Performances: 100
ROM: 16 MB
This keyboard is MIDI-enabled.
MIDI Connections: Standard 5-Pin MIDI in, out, and thru connections.
User Demo Videos
Rating
File Downloads
Items for Sale on Reverb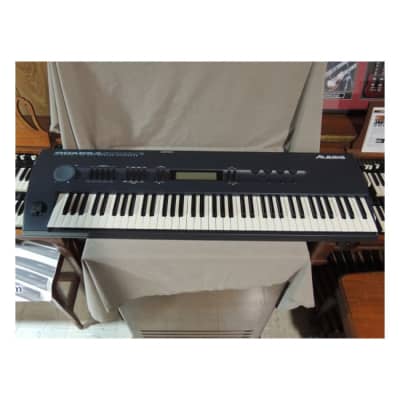 Alesis QuadraSynth pickup only [Three Wave Music] ($299.95)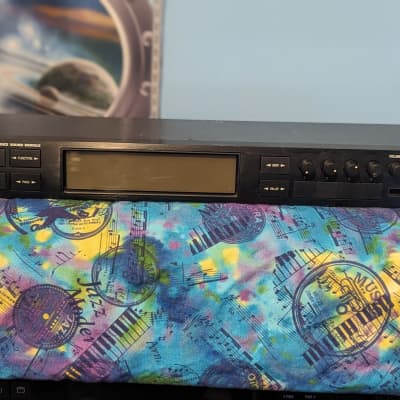 Alesis Quadrasynth S4 plus ($125)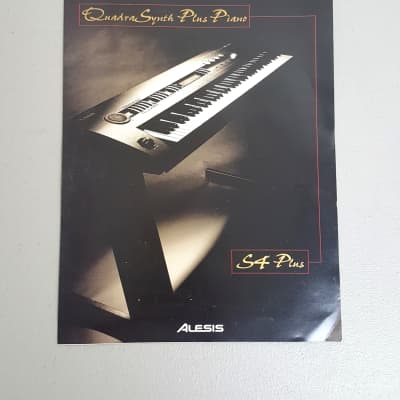 Alesis QuadraSynth Plus Piano / S4 Plus Keyboard/Module - Original Brochure ($8.50)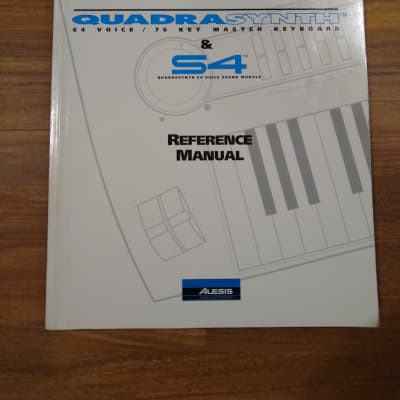 Alesis Quadrasynth & S4 Reference Manual ($14.99)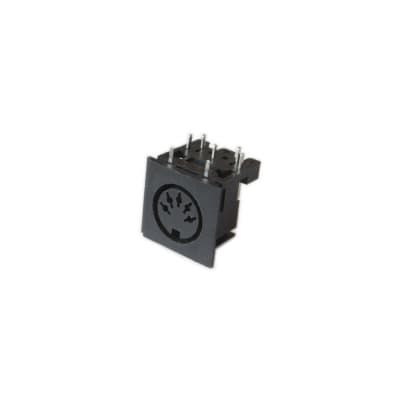 Alesis - QuadraSynth - MIDI jack ($3.99)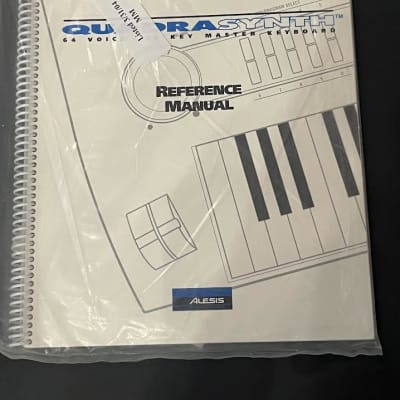 Alesis Quadrasynth 64 Voice/76 Key Master Keyboard Owner's Manual ($29.95)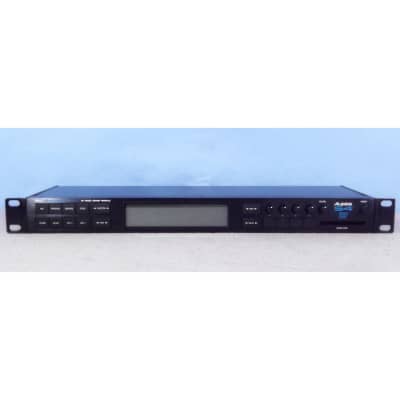 Alesis S4 Quadrasynth ($234.99)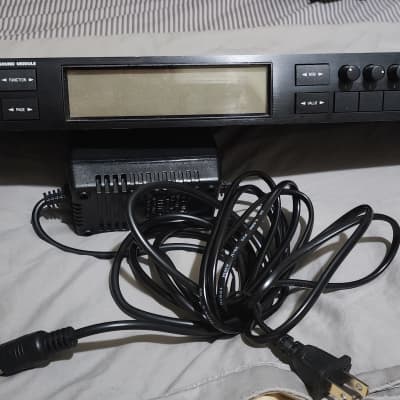 Alesis S4 Quadrasynth 2000s - Black ($200)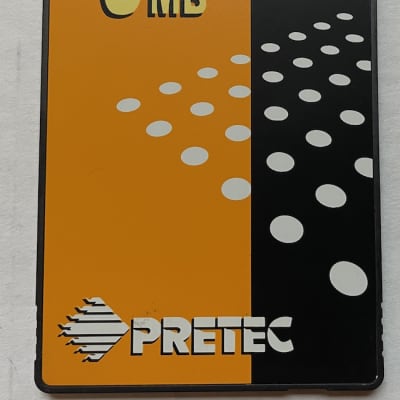 Alesis PRETEC 8 MB Ram Storage Card QSR / QS / Quadrasynth ($140)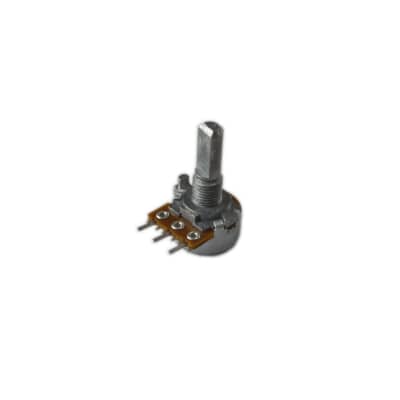 Alesis - Nano Series , QuadraSynth , 3630 Compressor - Rotary potentiometer ($12.99)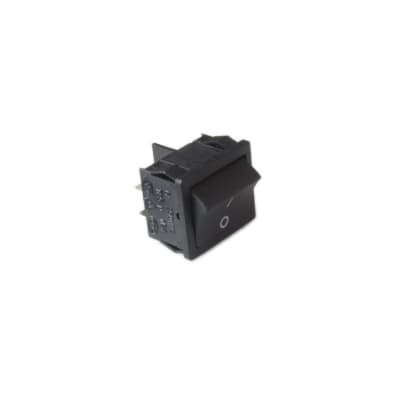 Alesis - Fusion , QS , QuadraSynth - POWER SWITCH ($7.99)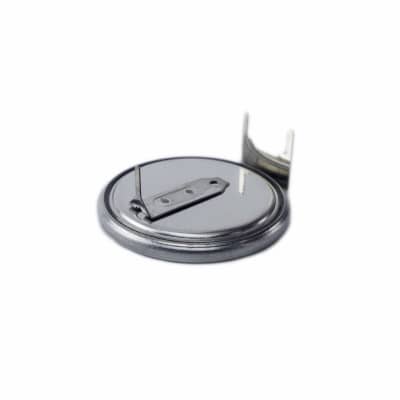 Alesis - Andromeda , DM Pro , SR Series , Fusion , QuadraSynth - 3v Battery ($14.90)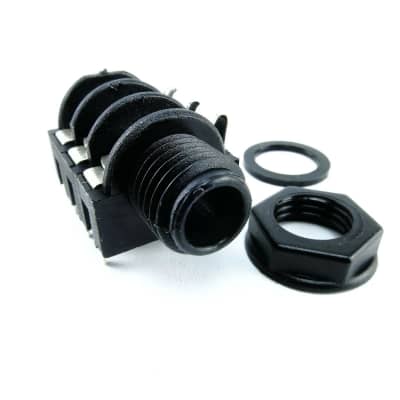 Alesis - Quadraverb 2 , QuadraSynth , NanoCompressor , Q20 - Stereo phone jack 1/4-inch 6-pin PCB ($10.90)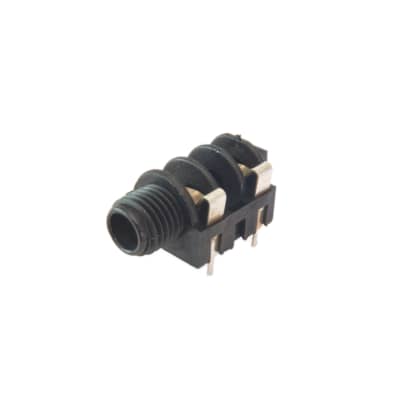 Alesis - Q20 , QS8.1 , QuadraSynth , QSR , Midiverb 4 , QS6/8 - Mono phone jack ($10.90)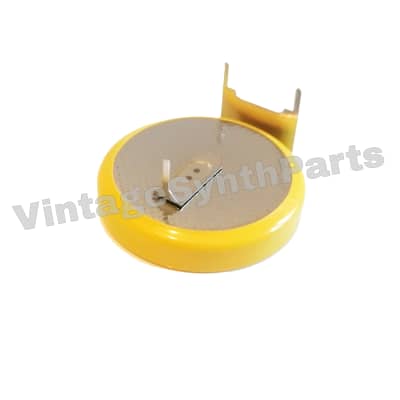 Alesis - Andromeda , DM Pro , SR Series , Fusion , QuadraSynth - 3v Battery ($9.59)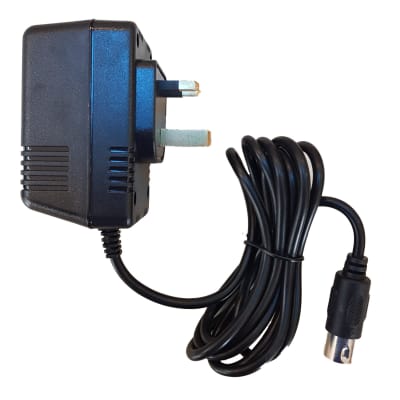 Power Supply Replacement for Alesis Quadrasynth S4 Plus Adapter Ac 9V 2000Ma 4 Pin D ($27.61)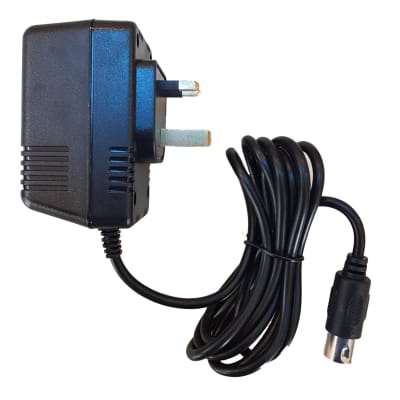 Power Supply Replacement for Alesis Quadrasynth S4 Adapter Ac 9V 2000Ma 4 Pin Din ($27.61)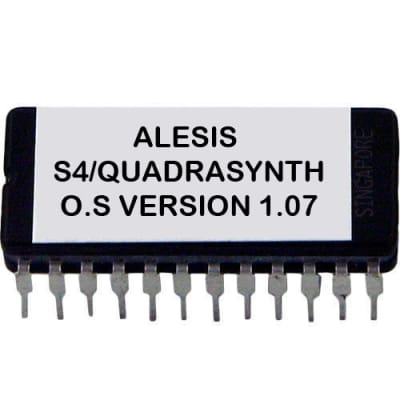 Alesis S4/QuadraSynth firmware upgrade OS V 1.07 Final S4 eprom update rom ($28.31)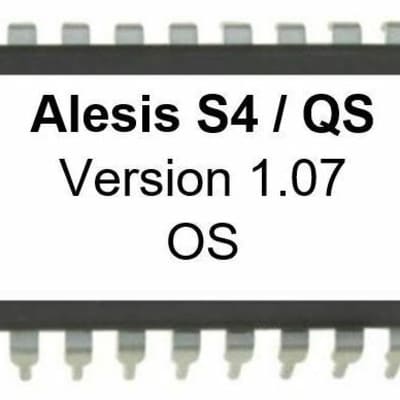 Alesis S4/QuadraSynth firmware upgrade OS V 1.07 Final S4 Eprom Update ($28.31)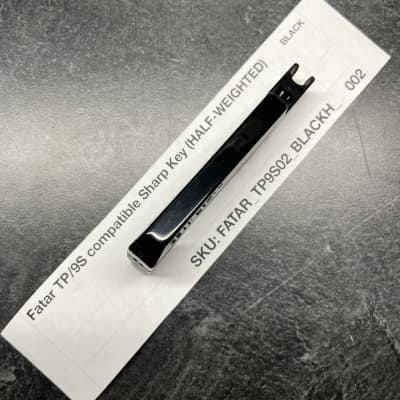 Fatar Replacement HALF Weighted SHARP/BLACK Key (TP/9S Keybeds) for Kurzweil K2000, Alesis Quadrasynth, Ensoniq SQ2, GEM WX2, Equinox 61, Oberheim OB-3 ($7.95)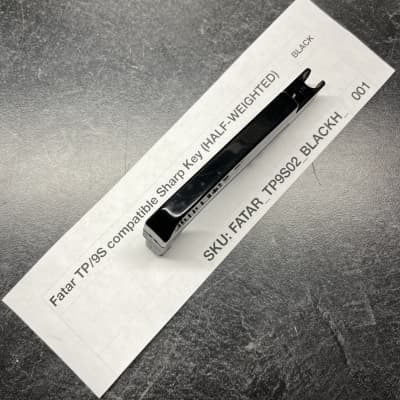 Fatar Replacement HALF Weighted SHARP/BLACK Key (TP/9S Keybeds) for Kurzweil K2000, Alesis Quadrasynth, Ensoniq SQ2, GEM WX2, Equinox 61, Oberheim OB-3 ($7.95)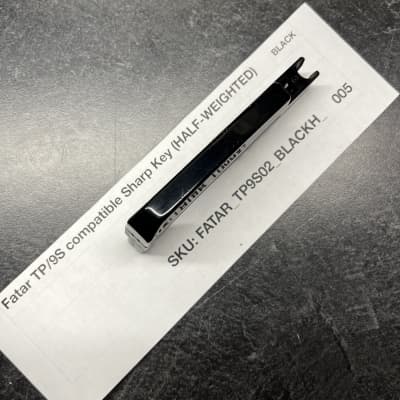 Fatar Replacement HALF Weighted SHARP/BLACK Key (TP/9S Keybeds) for Kurzweil K2000, Alesis Quadrasynth, Ensoniq SQ2, GEM WX2, Equinox 61, Oberheim OB-3 ($7.95)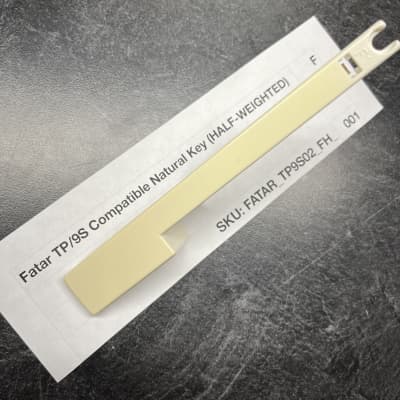 Fatar Replacement HALF Weighted F Key (TP/9S Keybeds) for Kurzweil K2000, Alesis Quadrasynth, Ensoniq SQ2, GEM WX2, Equinox 61, Oberheim OB-3 ($10.95)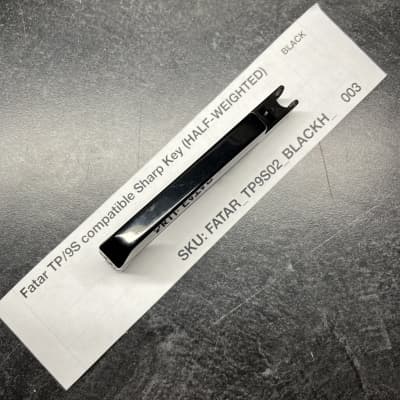 Fatar Replacement HALF Weighted SHARP/BLACK Key (TP/9S Keybeds) for Kurzweil K2000, Alesis Quadrasynth, Ensoniq SQ2, GEM WX2, Equinox 61, Oberheim OB-3 ($7.95)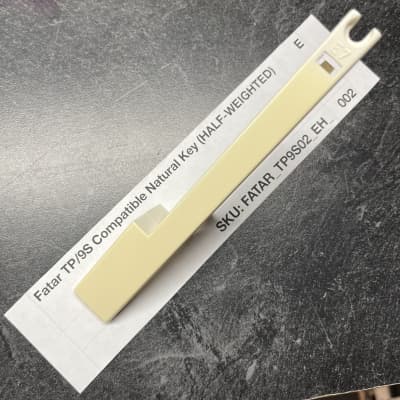 Fatar Replacement HALF Weighted E Key (TP/9S Keybeds) for Kurzweil K2000, Alesis Quadrasynth, Ensoniq SQ2, GEM WX2, Equinox 61, Oberheim OB-3 ($10.95)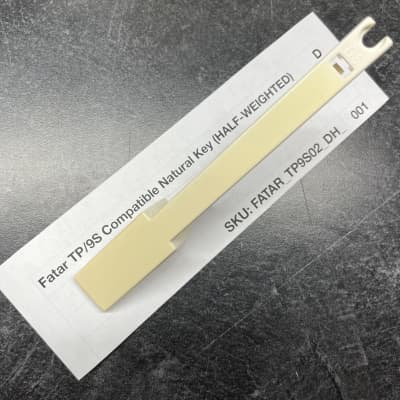 Fatar Replacement HALF Weighted D Key (TP/9S Keybeds) for Kurzweil K2000, Alesis Quadrasynth, Ensoniq SQ2, GEM WX2, Equinox 61, Oberheim OB-3 ($10.95)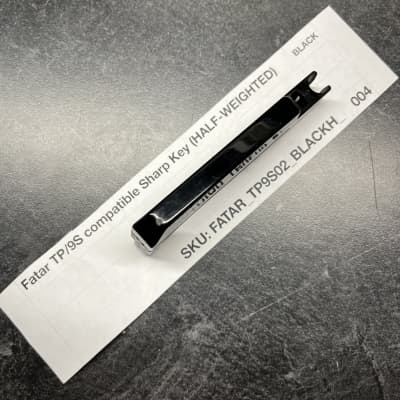 Fatar Replacement HALF Weighted SHARP/BLACK Key (TP/9S Keybeds) for Kurzweil K2000, Alesis Quadrasynth, Ensoniq SQ2, GEM WX2, Equinox 61, Oberheim OB-3 ($7.95)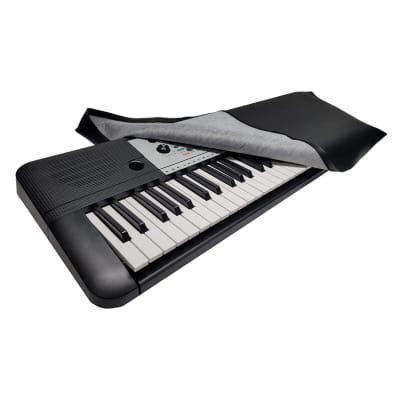 Alesis Prestige Quadrasynth Digital Piano Keyboard Dust Cover by DCFY!® | Customize Color, Fabric & Padding Options - Made in U.S.A. ($45.98)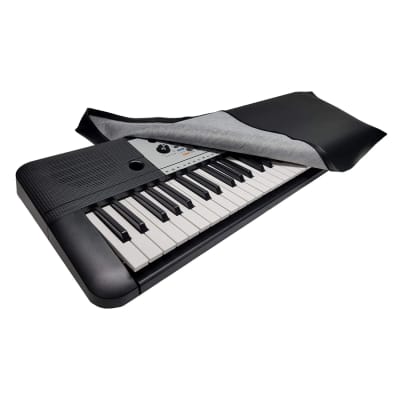 Alesis Melody Quadrasynth Digital Piano Keyboard Dust Cover by DCFY!® | Customize Color, Fabric & Padding Options - Made in U.S.A. ($45.98)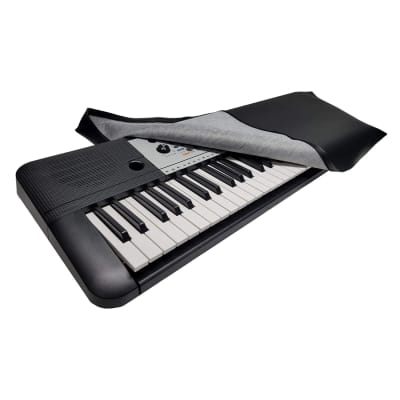 Alesis V Quadrasynth Digital Piano Keyboard Dust Cover by DCFY!® | Customize Color, Fabric & Padding Options - Made in U.S.A. ($45.98)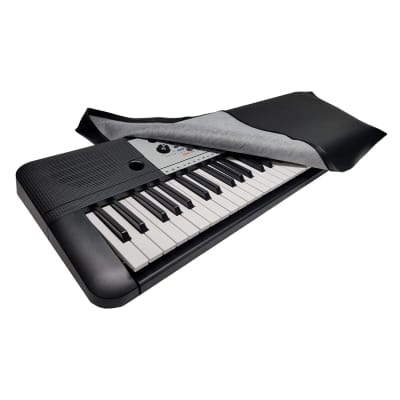 Alesis Concert Quadrasynth Digital Piano Keyboard Dust Cover by DCFY!® | Customize Color, Fabric & Padding Options - Made in U.S.A. ($45.98)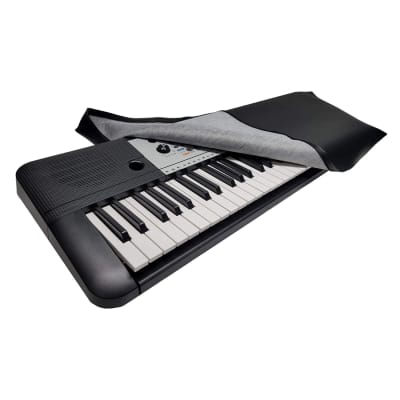 Alesis Harmony Quadrasynth Digital Piano Keyboard Dust Cover by DCFY!® | Customize Color, Fabric & Padding Options - Made in U.S.A. ($45.98)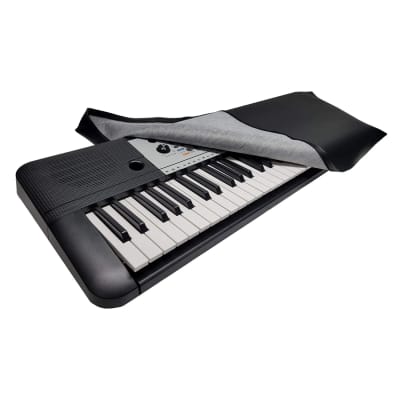 Alesis Q Quadrasynth Digital Piano Keyboard Dust Cover by DCFY!® | Customize Color, Fabric & Padding Options - Made in U.S.A. ($45.98)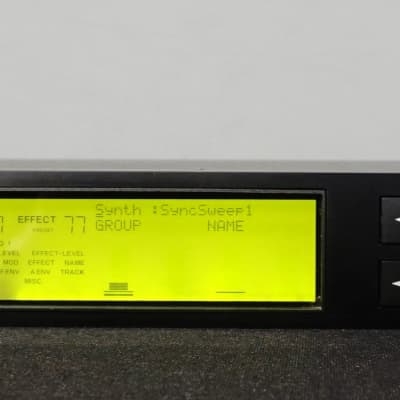 Alesis S4 Quadrasynth 90's Polyphonic 1U Rack Mount Synthesiser Sound Module ($278.08)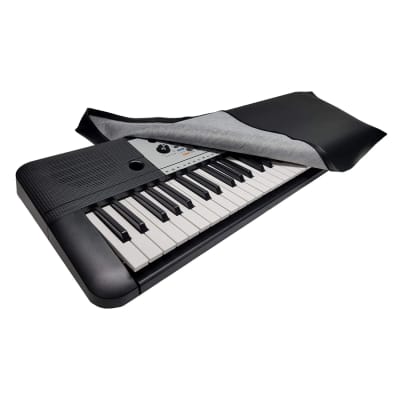 Alesis Recital Quadrasynth Digital Piano Keyboard Dust Cover by DCFY!® | Customize Color, Fabric & Padding Options - Made in U.S.A. ($45.98)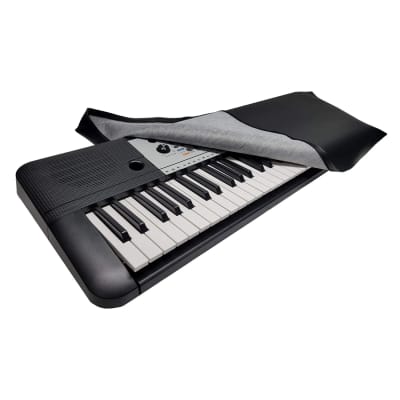 Alesis Talent Quadrasynth Digital Piano Keyboard Dust Cover by DCFY!® | Customize Color, Fabric & Padding Options - Made in U.S.A. ($45.98)