The NanoSynth is a half-rack synthesizer tone module. It was released at the same time as its companion modules, the NanoBass and NanoPiano.
Specifications
Year Released: 1997
Polyphony: 64 notes
Multitimbral: 16 parts
Preset Patches: 512
User Patches: 128
Preset Drum Kits: 15
ROM: 8MB at 16-bit 48 kHz
Dimensions: 140 mm x 39 mm x 115 mm
Weight: 0.6 kg
This is a tabletop module.
User Demo Videos
Rating
File Downloads
Items for Sale on Reverb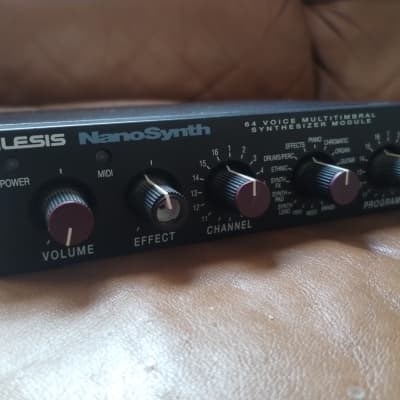 Alesis NanoSynth ($165)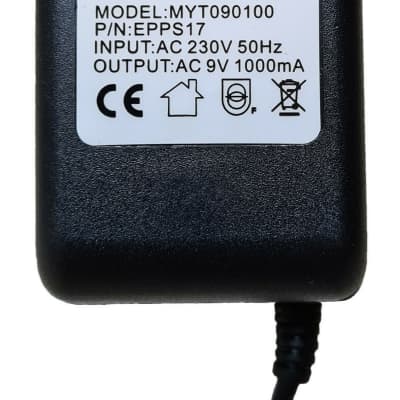 Power Supply Replacement for Alesis Nanosynth Adapter Ac 9V 830Ma ($16.55)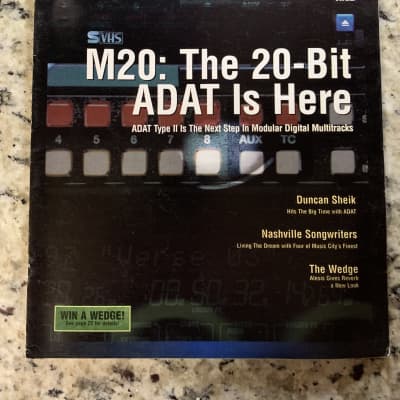 Alesis Reflections Magazine 1997 EVH ADAT Wedge Nanobass Nanosynth Nanopiano ($18)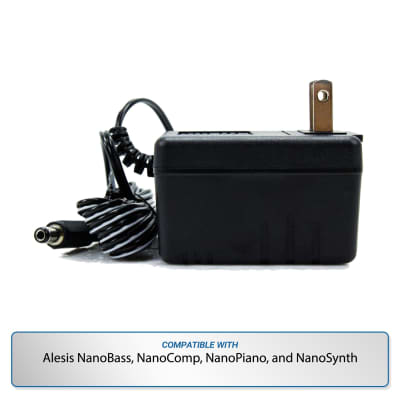 Power Adapter for Alesis NanoBass / NanoComp / NanoPiano / NanoSynth PSU Supply ($29.99)