Although the S-760 is a 16-bit sampler, it uses 24-bit internal processing and has high-quality D/A converters. It is known for its good filters and powerful equalizer capabilities, although it lacks additional effects.
Memory: 2MB standard, 32MB max using Macintosh SIMMs
Connections: 25-pin SCSI, MIDI In, MIDI Out/Thru, 1x 1/4-inch Input Stereo Pair, 2x 1/4-inch Output Stereo Pair
Sampling Rates: Minimum 22.5kHz 16-bit, Maximum 48kHz 16-bit
Sample Compatibility: Reads Akai S-1000 and S-1100 format.
The sdisk utility is needed to copy the S-760 firmware to a floppy disk. Instructions are included in the zip file.
Specifications
Year Released: 1993
Polyphony: 24 notes
Multitimbral: 24 parts
Dimensions: 482 mm x 362.3mm x 44.8mm
Weight: 4.2 kg
This is a 1-space rack unit.
User Demo Videos
Rating
File Downloads
Roland Sampler Firmware Sdisk Utility
Roland S-760 Firmware Version 2.24
Items for Sale on Reverb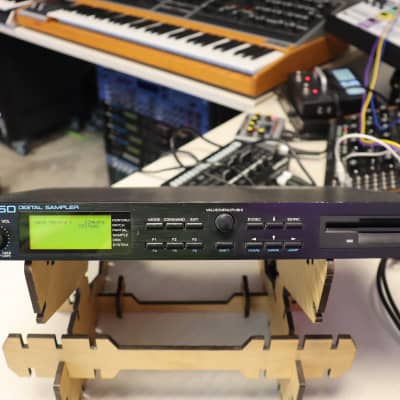 Roland S-760 Digital Sampler ($506.26)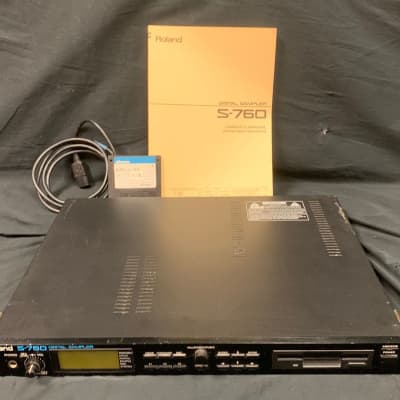 Roland S-760 w/ OP-760-1 Expansion Board Recorder (Dallas, TX) ($419.99)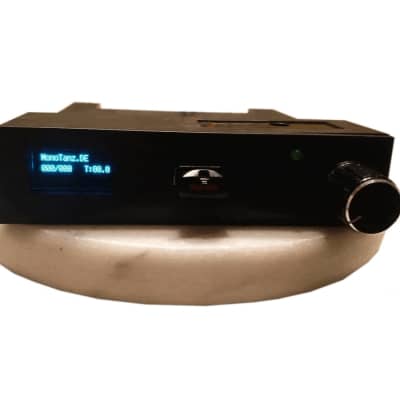 Floppy Drive Emulator USB for Roland S-760 sampler Incl. 4800+ disks (S-50 S-550 and W-30) S760 ($78.75)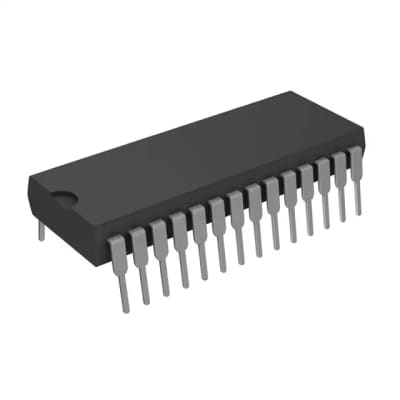 Roland S760 OS v1.11 EPROM Firmware Upgrade KIT / Brand New ROM Final Update Chip S-760 ($20)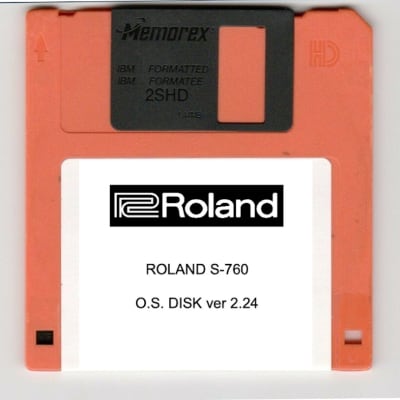 ROLAND S-760 Operating System Startup Disk v2.24 OS Boot - US Seller! NEW ($6.49)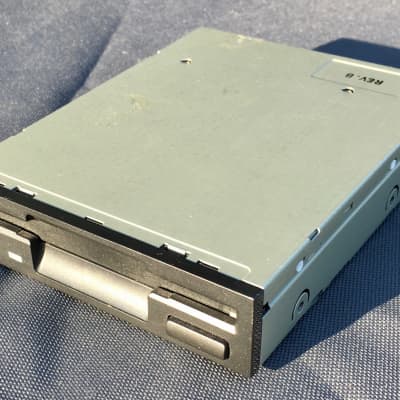 Roland S-760 Floppy Disk Drive ($25.50)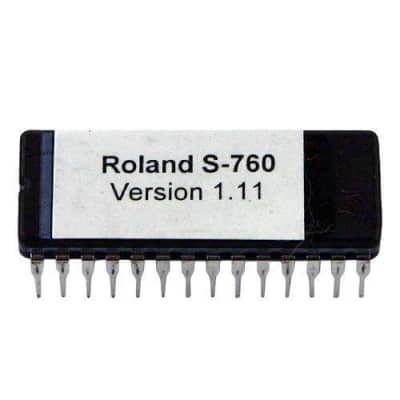 Roland S-760 Version 1.11 firmware Latest OS update upgrade EPROM S760 Sampler ($16.82)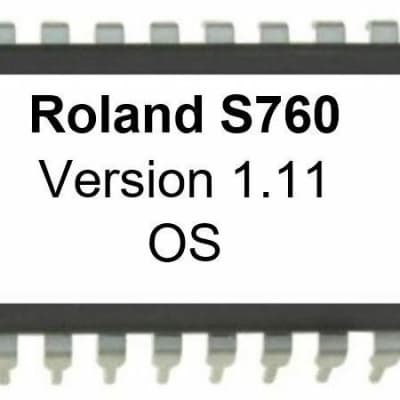 Roland S-760 - Version 1.11 Firmware OS Update Upgrade Eprom for S760 Sampler ($16.82)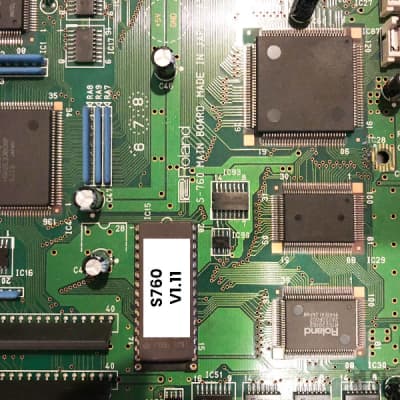 Roland S-760 V1.11 Firmware EPROM! NEW! ($18.99)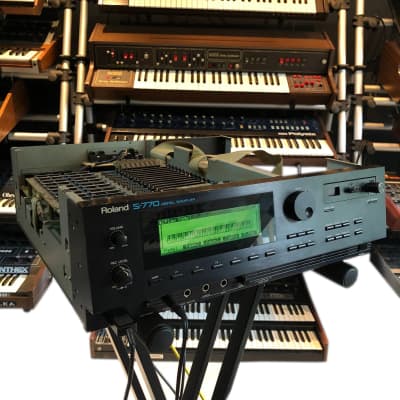 Floppy Drive Emulator USB for Roland S-750 S-770 Incl. 2500+ disks for S750 S770 ($78.75)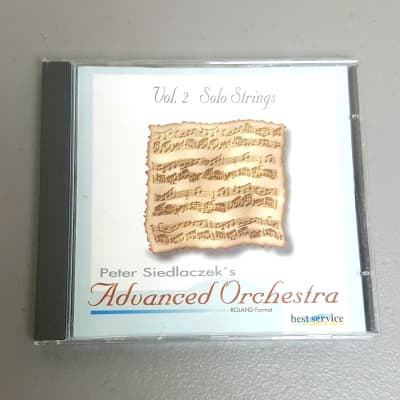 Roland Sampler CD Rom Library - S-770/750/760 - Peter Siedlacsek's Andvanced Orchestra Vol 2 - Solo Strings ($59.95)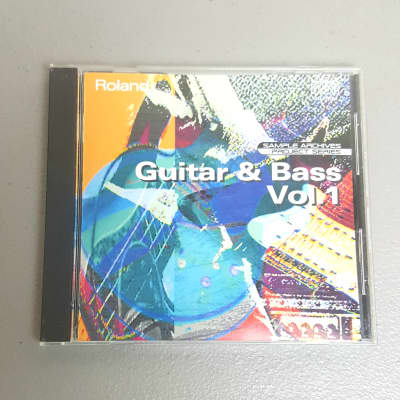 Roland L-CDP-02 "Guitar & Bass Vol 1" Sampler CD Rom Library - S-770/750/760 SP-700 ($49.95)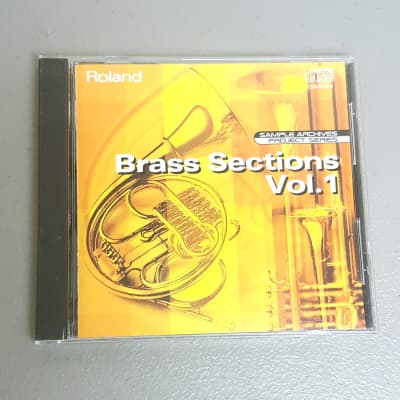 Roland L-CDP-06 "Brass Sections Vol 1" Sampler CD Rom Library - S-770/750/760 SP-700 ($59.95)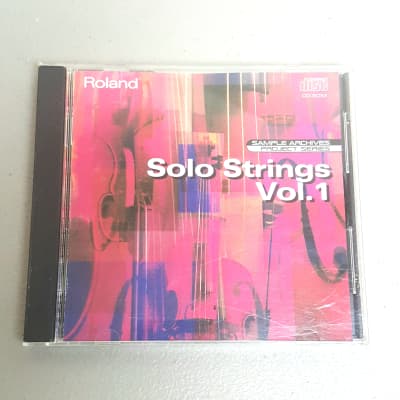 Roland L-CDP-05 "Solo Strings" Sampler CD Rom Library - S-770/750/760 SP-700 ($69.95)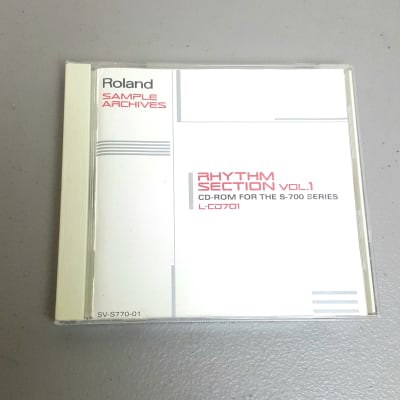 Roland L-CD701 "Rhythm Section Vol 1" Sampler CD Rom Library - S-770/750/760 SP-700 ($59.95)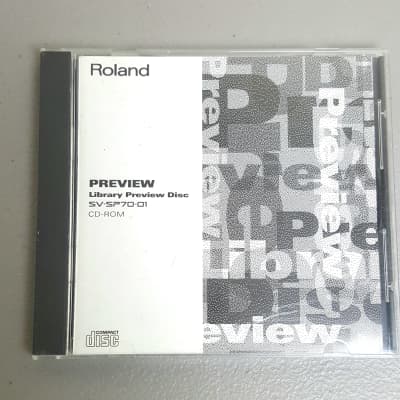 Roland SV-SP70-01 "Library Preview Disc" Sampler CD Rom Library - S-770/750/760 SP-700 ($39.95)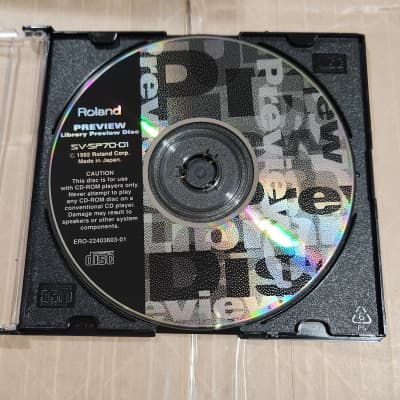 Roland Preview Library Disc SV-SV70-01 CD ROM for S-750 S-760 S-770 samplers ($20)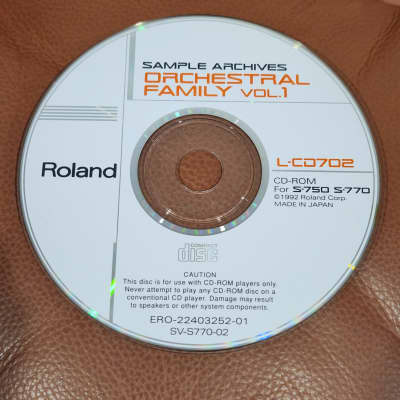 Roland Sample Archives Orchestral Family Vol. 1 L-CD702 CD ROM for S-750 S-760 S-770 samplers ($25)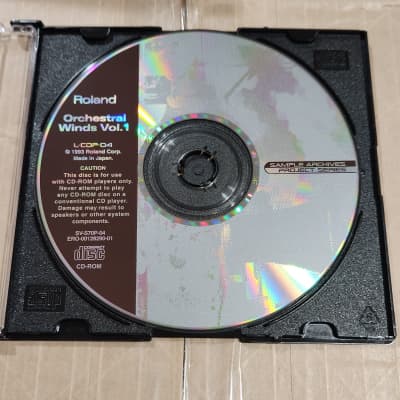 Roland Orchestral Winds Vol. 1 L-CDP-04 Sample Archives CD ROM for S 750 760 770 samplers ($25)