The FZ-10M is a sampler and a rackmount version of the Casio FZ-1. In addition to sampling it has a digital synthesizer section with some basic synthesizer waveforms and 48-harmonic additive synthesis.
Specifications
Year Released: 1987
MSRP: $2499.00
Standard Sample Memory: 2MB
Bit Depth: 16-bit
Polyphony: 8 notes
Multitimbral: 8 parts
Power Consumption: 40 watts
Dimensions: 483 mm x 387 mm x 143
Weight: 10.7 kg
This is a 3-space rack unit.
Rating
File Downloads
Items for Sale on Reverb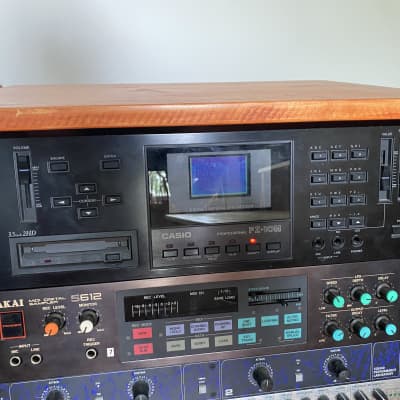 Casio FZ-10M 1987 - Black ($768.87)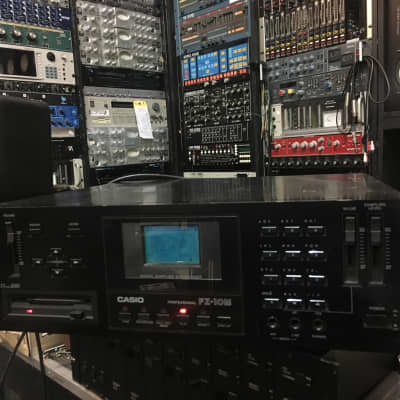 Casio FZ 10M Sampler Rack FZ10M over 30 years old ,120volt //ARMENS// ($699)