The Q88 can be powered via USB or with a 9V power supply.
Specifications
Keyboard: 88 keys with velocity
Sliders: 1 sliders
Wheels: 2 wheels
This MIDI controller has controls for shifting the keyboard up or down an octave.
MIDI Connections: Both USB MIDI support and a standard 5-pin MIDI out connection.
USB Connection: USB Type B
Power Consumption: 9V DC, 500 mA, positive tip.
Rating
File Downloads
Items for Sale on Reverb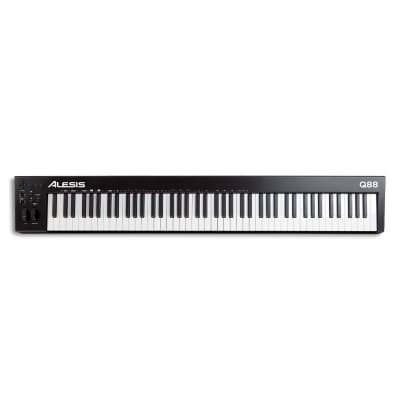 Alesis Q88 MK2 USB MIDI CONTROLLER ($198.24)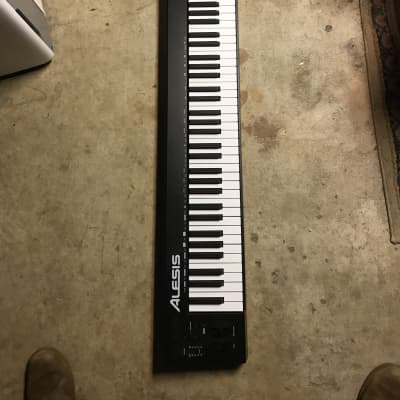 Alesis Q88 MKII 88-Key USB MIDI Keyboard Controller 2021 - Present - Black ($130)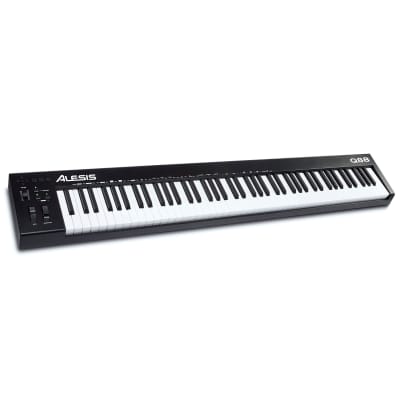 Alesis Q88 MKII B-Stock ($188.14)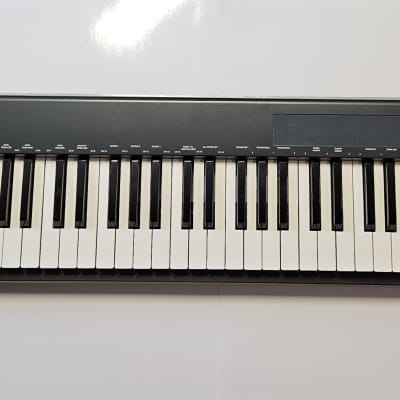 Alesis Q88 2010s - Black ($150)
Alesis Q88 2010s - Black ($125)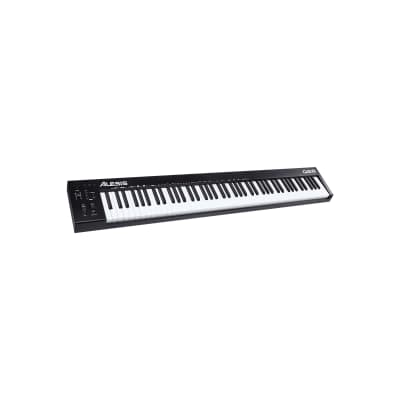 Q88 MkII Alesis ($215.63)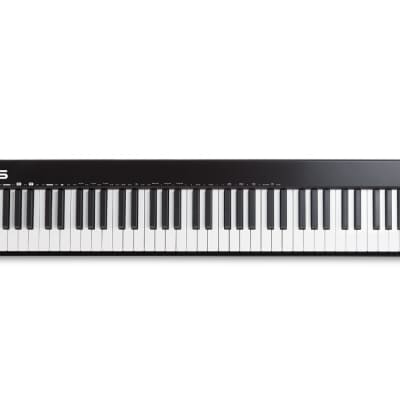 Alesis Q88 MKII 88-Key USB-MIDI Keyboard Controller - Q88MKII ($259)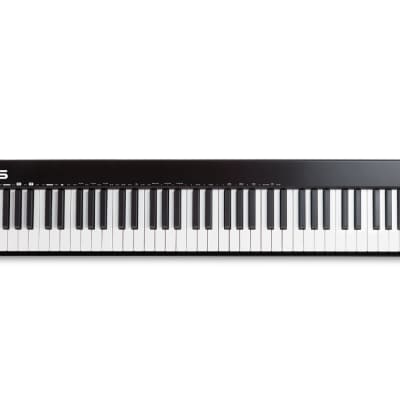 Alesis Q88 MKII 88-Key USB/MIDI Keyboard Controller ($229.89)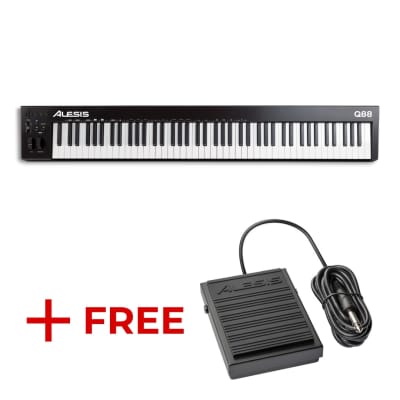 Alesis Q88 MKII 88-Key USB/MIDI Keyboard Controller + FREE ASP-1 MKII Universal Sustain Pedal/Momentary Footswitch (BUNDLE) ($229.89)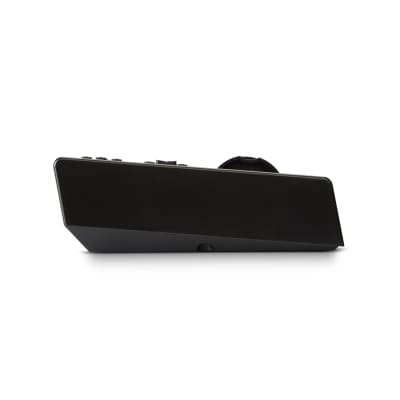 Alesis Q88 Mkii ($263.82)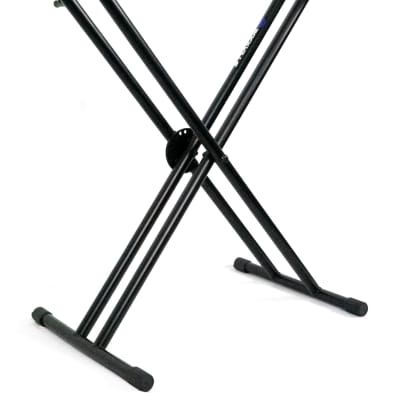 Rockville Double X Braced Keyboard Stand w/ Push Button Lock For Alesis Q88 ($39.95)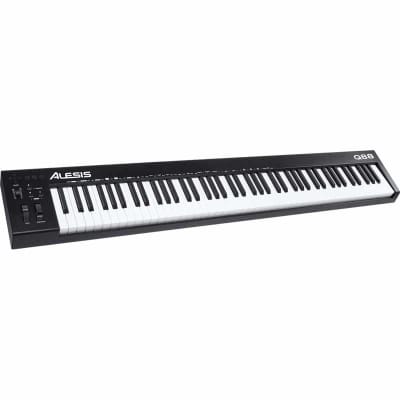 Alesis Q88 MKII ($226.41)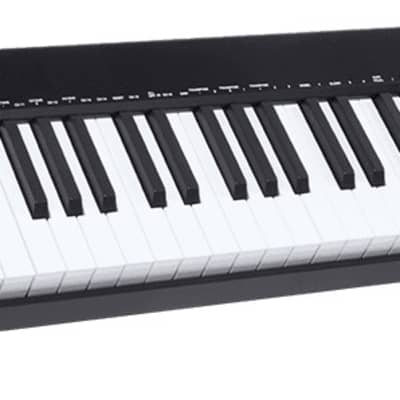 Alesis Q88MKII - Clavier-maître USB-Midi 88 touches semi-lestées ($268.87)
Alesis Q 88 Digital Piano Keyboard Dust Cover by DCFY!® | Customize Color, Fabric & Padding Options - Made in U.S.A. ($42.98)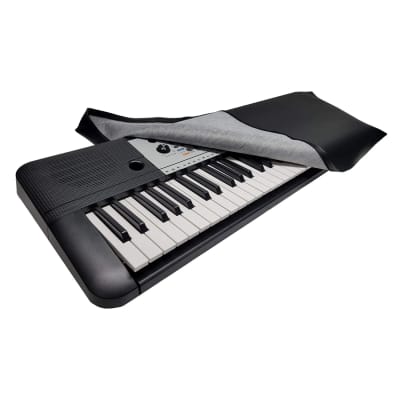 Alesis Q 88 MKII Digital Piano Keyboard Dust Cover by DCFY!® | Customize Color, Fabric & Padding Options - Made in U.S.A. ($42.98)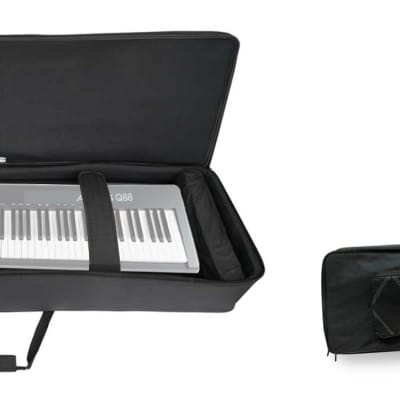 Rockville 88 Key Padded Rigid Durable Keyboard Gig Bag Case For Alesis Q88 ($99.95)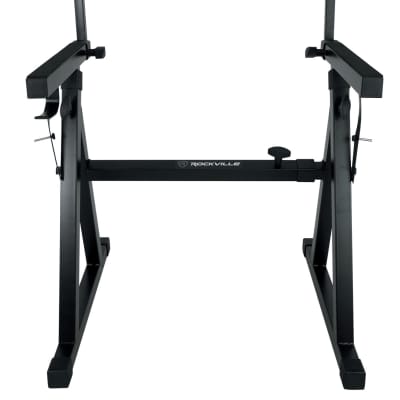 Rockville Z55 Z-Style 2-Tier Keyboard Stand+Bag Fits Alesis Q88 ($79.95)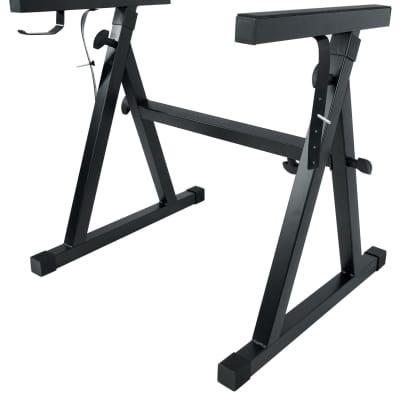 Rockville Z50 Z-Style Pro Keyboard Stand+Bag Fits Alesis Q88 ($64.95)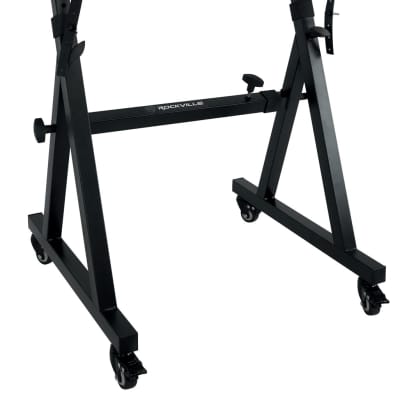 Rockville Z45W Z-Style 2-Tier Keyboard Stand+Wheels Fits Alesis Q88 ($89.95)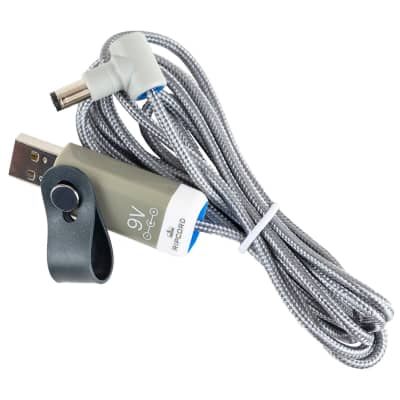 Ripcord USB to 9V Alesis Q88 MIDI controller-compatible power cable by myVolts ($22.49)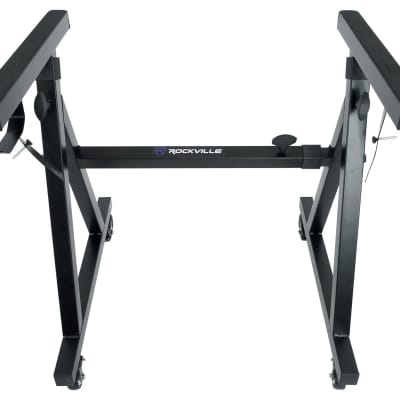 Rockville Z40W Z-Style Keyboard Stand+Wheels+Bag Fits Alesis Q88 ($64.95)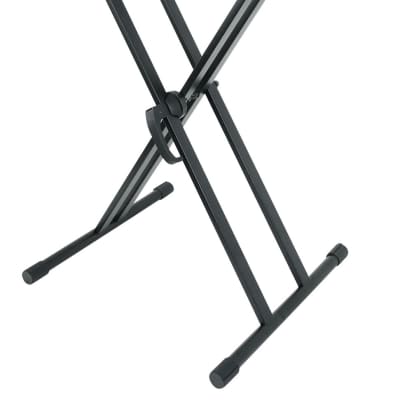 Rockville RKS42X X-Stand 2-Tier Keyboard Stand w/ Quick Release Fits Alesis Q88 ($69.95)