About 1100 units of the Linn 9000 were produced. The samples were 8-bit, with a resolution between 11 kHz and 37 kHz. It was the first drum machine to incorporate a MIDI sequencer and an optional card could be purchased to add sampling capabilities.
Specifications
Year Released: 1984
MSRP: $5000.00
Number of Pads: 18 with velocity sensitivity
Polyphony: 13 notes
Multitimbral: 18 parts
Number of Sounds: 18
User Patterns: 100
This drum machine is MIDI-enabled.
MIDI Connections: Standard 5-Pin MIDI in, out, and thru connections.
Screen: 16 x 2 character LCD
Rating
Items for Sale on Reverb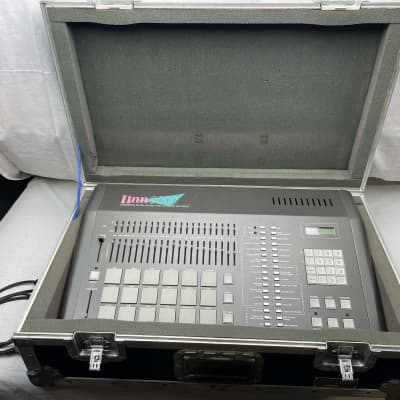 Roger Linn Linn9000 Linn 9000 Integrated Digital Drums / MIDI Keyboard Recorder Drum Machine Sequencer Module with Case - formerly owned by Henry Kaiser! Local Pickup Only ($4,299)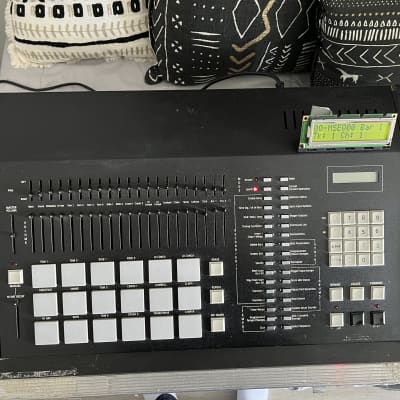 Linn LINN 9000 1983 - Black ($10,900)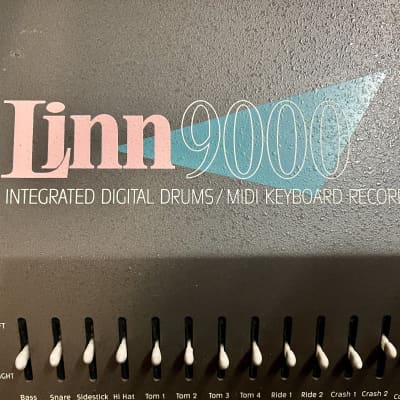 Linn 9000 Integrated Digital Drums / Midi Keyboard Recorder 1984 - 1986 - Black ($7,000)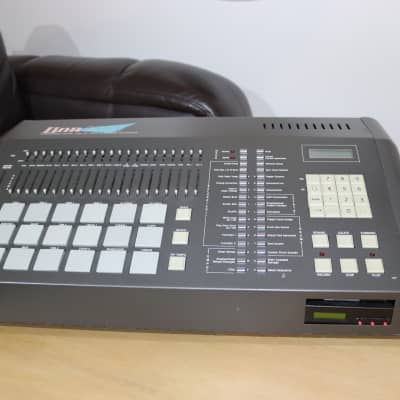 Linn 9000 Integrated Digital Drums / Midi Keyboard Recorder 1984 - 1986 - Black ($7,875.50)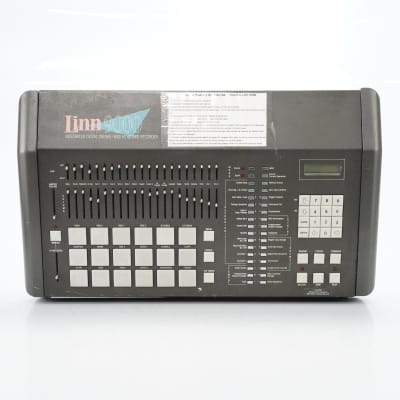 Linn 9000 Integrated Digital Drums / Midi Keyboard Recorder Drum Machine #43114 ($2,495)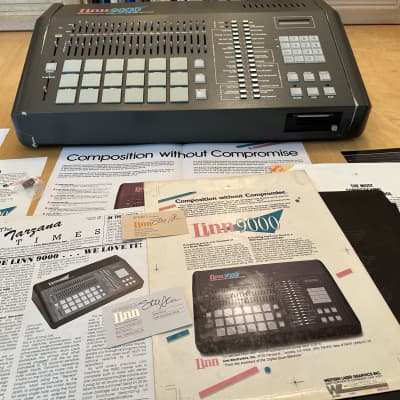 Linn 9000 Integrated Digital Drums / Midi Keyboard Recorder 1984 - 1986 - Black ($4,410)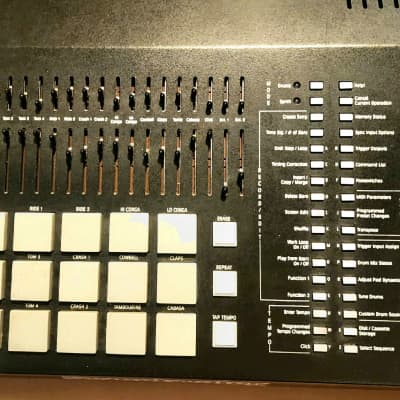 Linn 9000 Integrated Digital Drums / Midi Keyboard Recorder 1984 - 1986 - Black This one sold from Forat.It was custom orderd from Forat and has the very latest software. You won't find many of these. ($6,200)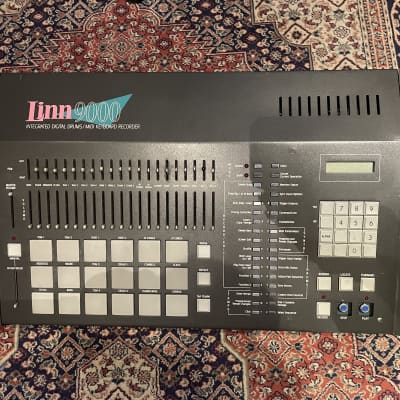 Linn 9000 Integrated Digital Drums / Midi Keyboard Recorder ($3,825.11)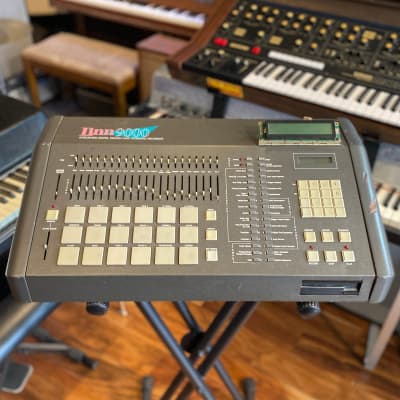 Linn 9000 Digital Drum Machine / MIDI Recorder Vintage 1980s Forat Refurbished ($7,999)
Linn 9000 Integrated Digital Drums / Midi Keyboard Recorder serviced ! ($4,934.56)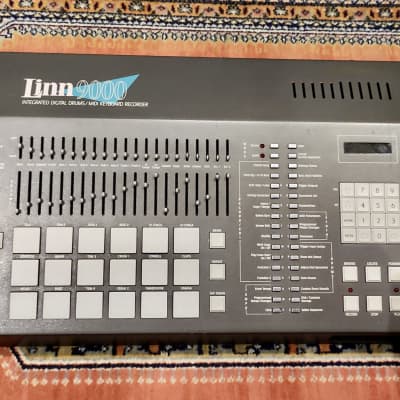 Linn 9000 (Serviced / Warranty) ($3,373.97)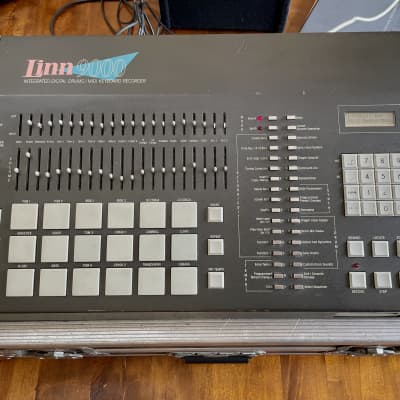 Linn 9000 Integrated Digital Drums / Midi Keyboard Recorder 1984 - 1986 - Black ($2,500)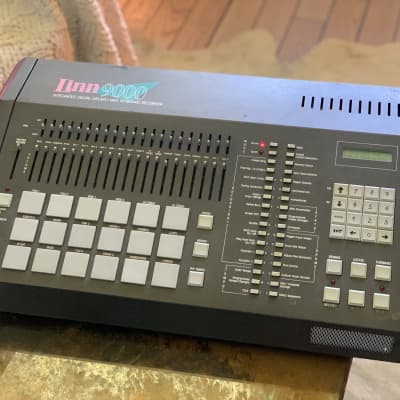 Linn LM-1 (Forat updated Linn 9000) ($3,100)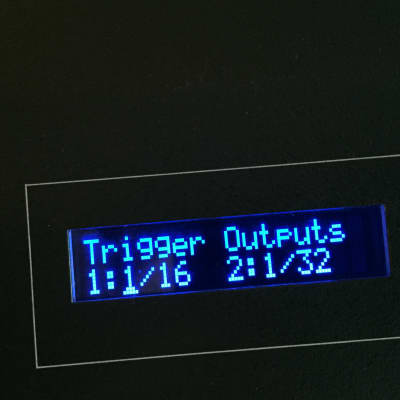 LED Display Upgrade - Linn 9000 ($124.70)