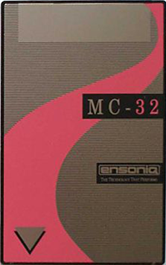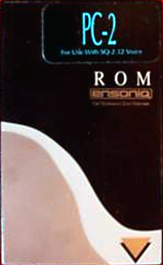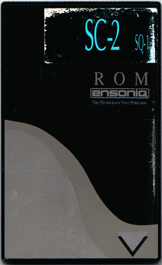 Year Released: 1992
Keyboard: 76 keys
Polyphony: 32 notes
Multitimbral: 24 parts
Preset Patches: 80
User Patches: 80
Rom: 3MB (167 waveforms) at 16-bit. 1MB piano, 2MB other sounds
Effects: 24-bit Digital Effects
Dimensions: 123.8 cm x 34 cm x 13 cm
Weight: 13.6 kg
Patch Memories: 180 (80 Preset, 80 Internal, 20 Drum Kits). Memory card adds two banks of 80.
Waveform Memory: 120+ Waveforms (Manual says 121 on page 5-2 and 124 on page 5-11).
Sequencer: 16 Tracks, 9000 Notes, 70 Sequences (Expandable to 58,000 Notes with SQX-70).
Sequencer Resolution: 96 PPQN
The Ensoniq MC-32 RAM and SC-2/PC-2 ROM cards work with this synthesizer. The PC-2 will not work with an SQ-1 or SQ-1 Plus.
Latest OS Version: 1.2
Latest OS Version For SQ-2/32: 2.03
To our knowledge there wasn't a copy of the SQ-1 Plus / SQ-2 manual available in PDF form, so we scanned our copy. It's available below.
There is also a freeware Windows-based editor available for the SQ-2 called KSEdit.
User Demos
Sound Samples
WAV samples are available on freewavesamples.com.
File Downloads
KSEdit for Ensoniq SQ Synths (Works with Ensoniq KS-32, SQ-1, SQ-2, and SQ-R)
Ensoniq SQ-1 Plus and SQ-2 Manual